100 Golf Courses to Play in England
By: Golfshake Editor | Fri 22 Nov 2019 |
Comments
---
When looking for somewhere new to play, there are no better critics than fellow golfers. Each year, tens of thousands of independent course reviews are submitted into the Golfshake Course Section, assessing venues across a variety of categories, establishing a Golfshake Rating, which benefits from a formula to ignore anomalies, ensuring a strong representation of opinion.
Delving into reviews posted in 2019, we have identified the top rated venues throughout each region of England - East, East Midlands, North, South, South East, South West, West Midlands - with 15 picked out for all seven. These have all had at least six different ratings entered during the past 12 months, a criteria that may have ruled out other outstanding, Highly Recommended destinations, but the quality of the vast collection featured below is something championed by the wider Golfshake Community.
We titled this 100, but technically, it's 105. Find your place in the country, and pick out new courses to experience in 2020 and beyond. Make the new decade a memorable one for your golf!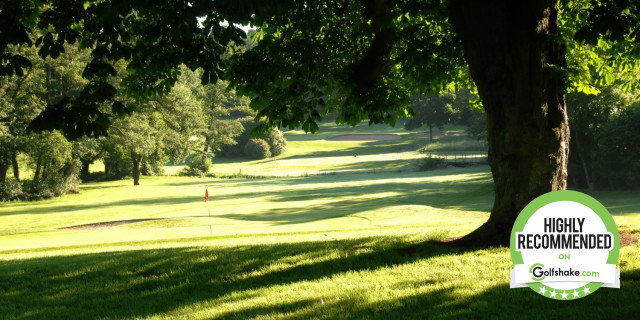 East
2019 Golfshake Rating: 5.000
2019 Golfshake Rating: 4.949
2019 Golfshake Rating: 4.787
2019 Golfshake Rating: 4.769
2019 Golfshake Rating: 4.725
2019 Golfshake Rating: 4.645
2019 Golfshake Rating: 4.576
2019 Golfshake Rating: 4.551
2019 Golfshake Rating: 4.523
2019 Golfshake Rating: 4.504
2019 Golfshake Rating: 4.489
2019 Golfshake Rating: 4.488
Sprowston Manor Hotel & Country Club
2019 Golfshake Rating: 4.481
2019 Golfshake Rating: 4.467
2019 Golfshake Rating: 4.449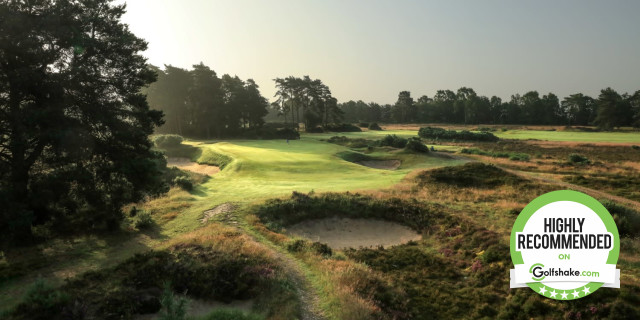 East Midlands
Rufford Park Golf & Country Club
2019 Golfshake Rating: 4.815
2019 Golfshake Rating: 4.795
2019 Golfshake Rating: 4.780
2019 Golfshake Rating: 4.743
2019 Golfshake Rating: 4.743
2019 Golfshake Rating: 4.717
2019 Golfshake Rating: 4.659
Forest Pines Spa & Golf Resort
2019 Golfshake Rating: 4.646
2019 Golfshake Rating: 4.643
2019 Golfshake Rating: 4.617
2019 Golfshake Rating: 4.560
2019 Golfshake Rating: 4.539
2019 Golfshake Rating: 4.521
2019 Golfshake Rating: 4.519
2019 Golfshake Rating: 4.492
North
2019 Golfshake Rating: 4.799
2019 Golfshake Rating: 4.788
2019 Golfshake Rating: 4.766
2019 Golfshake Rating: 4.721
2019 Golfshake Rating: 4.705
2019 Golfshake Rating: 4.704
2019 Golfshake Rating: 4.675
2019 Golfshake Rating: 4.665
2019 Golfshake Rating: 4.636
2019 Golfshake Rating: 4.624
2019 Golfshake Rating: 4.618
2019 Golfshake Rating: 4.606
2019 Golfshake Rating: 4.592
2019 Golfshake Rating: 4.587
2019 Golfshake Rating: 4.580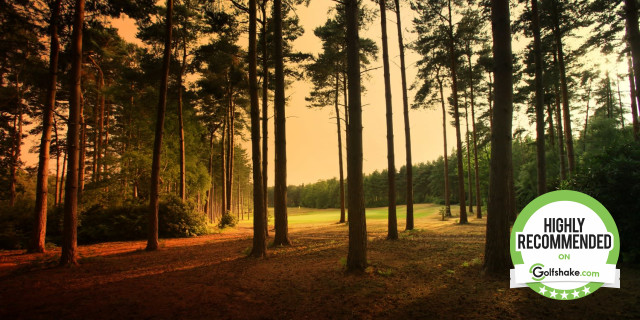 South
2019 Golfshake Rating: 5.000
2019 Golfshake Rating: 4.871
2019 Golfshake Rating: 4.869
Bowood Hotel, Spa & Golf Resort
2019 Golfshake Rating: 4.833
2019 Golfshake Rating: 4.823
2019 Golfshake Rating: 4.801
The Oxfordshire Golf, Hotel & Spa
2019 Golfshake Rating: 4.797
2019 Golfshake Rating: 4.783
2019 Golfshake Rating: 4.752
2019 Golfshake Rating: 4.666
Goring and Streatley Golf Club
2019 Golfshake Rating: 4.657
2019 Golfshake Rating: 4.635
2019 Golfshake Rating: 4.604
2019 Golfshake Rating: 4.595
2019 Golfshake Rating: 4.583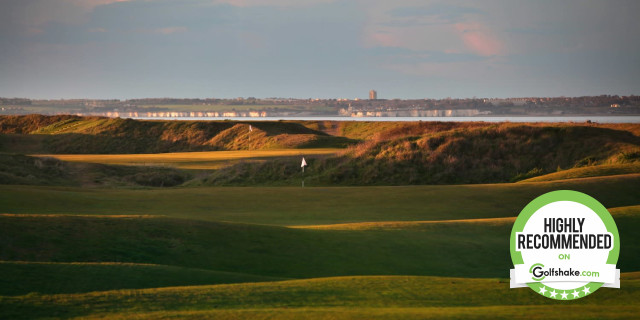 South East
2019 Golfshake Rating: 4.995
2019 Golfshake Rating: 4.891
2019 Golfshake Rating: 4.843
2019 Golfshake Rating: 4.802
2019 Golfshake Rating: 4.780
2019 Golfshake Rating: 4.766
2019 Golfshake Rating: 4.732
2019 Golfshake Rating: 4.727
East Sussex National Golf Club
2019 Golfshake Rating: 4.714
2019 Golfshake Rating: 4.700
2019 Golfshake Rating: 4.664
2019 Golfshake Rating: 4.629
2019 Golfshake Rating: 4.625
2019 Golfshake Rating: 4.624
2019 Golfshake Rating: 4.620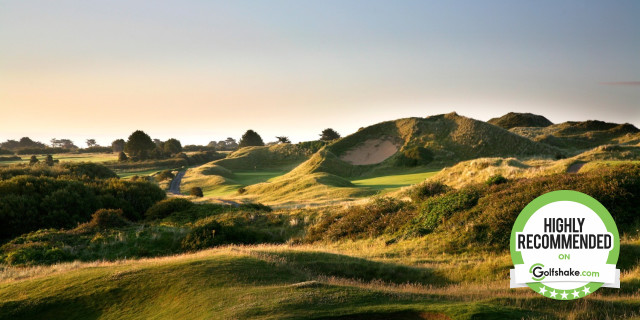 South West
2019 Golfshake Rating: 4.896
2019 Golfshake Rating: 4.736
2019 Golfshake Rating: 4.550
St Mellion International Resort
2019 Golfshake Rating: 4.511
2019 Golfshake Rating: 4.477
2019 Golfshake Rating: 4.446
2019 Golfshake Rating: 4.442
2019 Golfshake Rating: 4.420
2019 Golfshake Rating: 4.379
2019 Golfshake Rating: 4.363
2019 Golfshake Rating: 4.344
2019 Golfshake Rating: 4.294
2019 Golfshake Rating: 4.276
2019 Golfshake Rating: 4.226
2019 Golfshake Rating: 4.192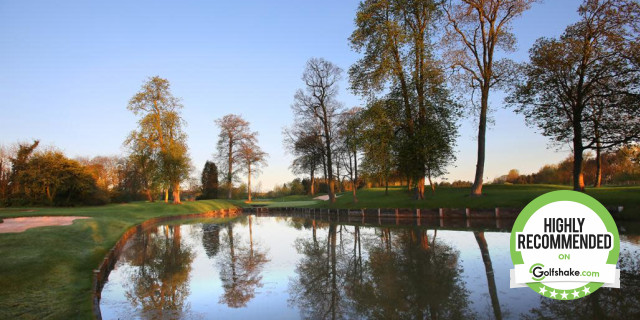 West Midlands
2019 Golfshake Rating: 4.879
2019 Golfshake Rating: 4.703
2019 Golfshake Rating: 4.660
2019 Golfshake Rating: 4.647
2019 Golfshake Rating: 4.644
2019 Golfshake Rating: 4.642
2019 Golfshake Rating: 4.641
2019 Golfshake Rating: 4.496
Churchill and Blakedown Golf Club
2019 Golfshake Rating: 4.494
2019 Golfshake Rating: 4.480
2019 Golfshake Rating: 4.465
2019 Golfshake Rating: 4.463
Hilton Puckrup Hall Hotel and Golf Club
2019 Golfshake Rating: 4.450
Patshull Park Hotel and Golf Club
2019 Golfshake Rating: 4.432
2019 Golfshake Rating: 4.423
---
Related Articles
10 of the Best Winter Golf Courses in England
100 Must Play Golf Courses in 2020
50 Great Value Golf Courses to Play in 2020
Top 50 Best Reviewed Golf Courses in 2019
Most Popularly Reviewed Golf Courses in 2019
The Best Golf Experiences in the UK
The Best 9 Hole Golf Courses of 2019
Most Improved Golf Courses in 2019
---
Related Content: travel review golfshake England Courses Best 2019
What do you think? leave your comments below (Comments)
---
Leave your comments below
comments powered by

Disqus
Plan Your Next Round
Ardglass Golf Club
County Down
from £22.00
Save 50%
Castlerock Golf Club
County Londonderry
Galgorm Castle Golf Club
County Antrim
from £13.00
Save 23%
More Golf Course & Travel Features
Plan your next golf break with Golfbreaks.com