The Best 9 Hole Golf Courses of 2019
By: Golfshake Editor | Tue 05 Nov 2019 |
Comments
---
There are many considerable pleasures to a nine-hole golf course. If time can sometimes be prohibitive to your game, racing around a shorter, more condensed layout is a welcome alternative to a full round. Less is more. But if you were to desire a little bit extra, you could always go around a second time to make up 18. Flexibility is a virtue.
But what are the best near you? Within the Golfshake Course Section reside hundreds of thousands of independent reviews submitted by the Community, everyday golfers sharing their thoughts on a variety of categories. Don't forget that if you wanted to identify a nine-holer in your area, try our Live Tee Time Search.
We have specifically focused on nine-hole courses, looking at ratings from 2018 and 2019. Each of the featured venues below had at least six individual reviews posted to Golfshake during that period. Have you played any of them? Maybe they could be part of your golf in 2020!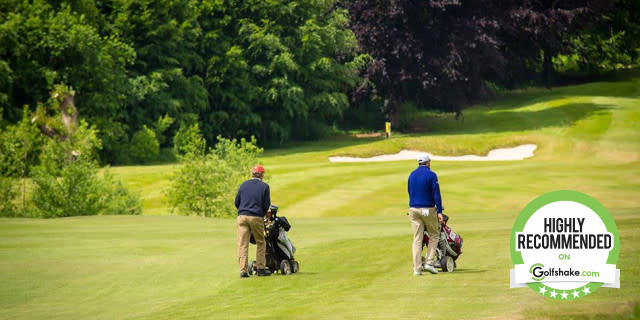 Region: West Midlands
Average Rating: 4.783
Region: West Midlands
Average Rating: 4.571
Region: West Midlands
Average Rating: 4.500
Region: West Midlands
Average Rating: 4.429
Region: South East of England
Average Rating: 4.400
Region: North of England
Average Rating: 4.400
Region: North of England
Average Rating: 4.375
Region: North of England
Average Rating: 4.333
Region: West Midlands
Average Rating: 4.286
Region: East Midlands
Average Rating: 4.286
Region: East of England
Average Rating: 4.286
Region: South of England
Average Rating: 4.222
Region: West Midlands
Average Rating: 4.222
Region: East Midlands
Average Rating: 4.167
Region: South of England
Average Rating: 4.143
Region: South East of England
Average Rating: 4.133
Region: North of England
Average Rating: 4.125
Region: West Midlands
Average Rating: 4.077
Region: West Midlands
Average Rating: 4.000
Region: East of England
Average Rating: 4.000
Region: South East of England
Average Rating: 4.000
Region: South West of England
Average Rating: 4.000
Region: South East of England
Average Rating: 4.000
---
Related Articles
10 of the Best Winter Golf Courses in England
100 Must Play Golf Courses in 2020
50 Great Value Golf Courses to Play in 2020
Top 50 Best Reviewed Golf Courses in 2019
Most Popularly Reviewed Golf Courses in 2019
The Best Golf Experiences in the UK
Most Improved Golf Courses in 2019
---
Related Content: travel review golfshake England Courses Best 2019
What do you think? leave your comments below (Comments)
---
Leave your comments below
comments powered by

Disqus
Plan Your Next Round
Ardglass Golf Club
County Down
from £22.00
Save 50%
Castlerock Golf Club
County Londonderry
Galgorm Castle Golf Club
County Antrim
from £13.00
Save 23%
More Golf Course & Travel Features
Plan your next golf break with Golfbreaks.com