Most Improved Golf Courses in 2019
By: Golfshake Editor | Mon 28 Oct 2019 |
Comments
---
Within the Golfshake Course Section, there are over a quarter of a million independent reviews submitted by regular golfers, thousands of which have been added this year. Venues are rated across a range of categories, reflecting the expectations of everyday golfers, providing us with a vast library of information, valuable during an era where online reviews are becoming increasingly relevant and important in the golf industry.
Breaking things down, we have compared ratings submitted in 2018 to those entered this year to see which venues across the country have seen a noticeable, positive improvement. These have all had at least 40 reviews during the past two seasons, with reviews being significantly more glowing in 2019 than in the year before.
Whether that reflects enhanced facilities, course conditions, deals, or simply more generous reviewers is unclear, but what is certain is that the below venues have had a successful year with reviews and should be considered a must visit in your area.
Location: Merseyside
Average 2018 Rating: 2.40
Average 2019 Rating: 4.22
Improvement: 1.82
Location: Greater London
Average 2018 Rating: 3.30
Average 2019 Rating: 5.00
Improvement: 1.70
Location: Essex
Average 2018 Rating: 2.13
Average 2019 Rating: 3.82
Improvement: 1.68
Location: Central Scotland
Average 2018 Rating: 2.80
Average 2019 Rating: 4.22
Improvement: 1.42
Location: Tyne & Wear
Average 2018 Rating: 3.00
Average 2019 Rating: 4.40
Improvement: 1.40
Location: Bedfordshire
Average 2018 Rating: 3.00
Average 2019 Rating: 4.38
Improvement: 1.38
Location: Gloucester
Average 2018 Rating: 3.25
Average 2019 Rating: 4.60
Improvement: 1.35
Location: Ayrshire
Average 2018 Rating: 2.89
Average 2019 Rating: 4.20
Improvement: 1.31
Location: Surrey
Average 2018 Rating: 3.17
Average 2019 Rating: 4.44
Improvement: 1.28
Location: Worcestershire
Average 2018 Rating: 3.40
Average 2019 Rating: 4.67
Improvement: 1.27
Location: Surrey
Average 2018 Rating: 2.67
Average 2019 Rating: 3.89
Improvement: 1.22
Location: Essex
Average 2018 Rating: 1.80
Average 2019 Rating: 3.00
Improvement: 1.20
Location: Northumberland
Average 2018 Rating: 3.54
Average 2019 Rating: 4.73
Improvement: 1.19
Location: Worcestershire
Average 2018 Rating: 3.33
Average 2019 Rating: 4.50
Improvement: 1.17
Location: Surrey
Average 2018 Rating: 2.90
Average 2019 Rating: 4.06
Improvement: 1.16
Location: Fife
Average 2018 Rating: 3.38
Average 2019 Rating: 4.50
Improvement: 1.13
Location: Lancashire
Average 2018 Rating: 3.40
Average 2019 Rating: 4.43
Improvement: 1.03
Location: Fife
Average 2018 Rating: 3.78
Average 2019 Rating: 4.80
Improvement: 1.02
Location: Staffordshire
Average 2018 Rating: 3.75
Average 2019 Rating: 4.75
Improvement: 1.00
Location: Lancashire
Average 2018 Rating: 3.00
Average 2019 Rating: 4.00
Improvement: 1.00
Location: Lothians
Average 2018 Rating: 3.88
Average 2019 Rating: 4.88
Improvement: 1.00
Location: Lincolnshire
Average 2018 Rating: 4.00
Average 2019 Rating: 5.00
Improvement: 1.00
Location: Surrey
Average 2018 Rating: 3.86
Average 2019 Rating: 4.86
Improvement: 1.00
Location: Worcestershire
Average 2018 Rating: 3.33
Average 2019 Rating: 4.29
Improvement: 0.95
Location: Hampshire
Average 2018 Rating: 3.11
Average 2019 Rating: 4.05
Improvement: 0.95
Location: Greater London
Average 2018 Rating: 2.06
Average 2019 Rating: 3.00
Improvement: 0.94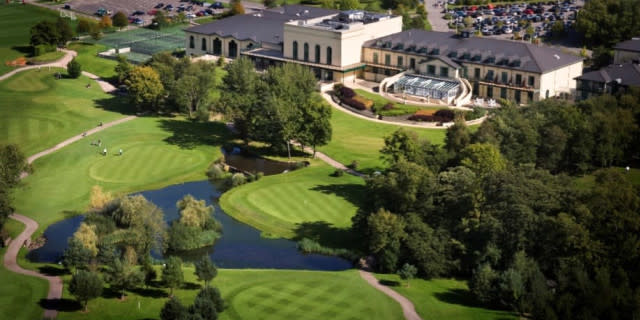 Location: Mid Glamorgan
Average 2018 Rating: 3.73
Average 2019 Rating: 4.67
Improvement: 0.93
Location: Lancashire
Average 2018 Rating: 3.75
Average 2019 Rating: 4.67
Improvement: 0.92
Location: Surrey
Average 2018 Rating: 3.10
Average 2019 Rating: 4.00
Improvement: 0.90
Location: Warwickshire
Average 2018 Rating: 2.67
Average 2019 Rating: 3.53
Improvement: 0.86
Location: Lancashire
Average 2018 Rating: 3.14
Average 2019 Rating: 4.00
Improvement: 0.86
Location: West Yorkshire
Average 2018 Rating: 3.75
Average 2019 Rating: 4.60
Improvement: 0.85
Location: West Midlands
Average 2018 Rating: 2.91
Average 2019 Rating: 3.75
Improvement: 0.84
Location: Shropshire
Average 2018 Rating: 3.55
Average 2019 Rating: 4.35
Improvement: 0.81
Location: Staffordshire
Average 2018 Rating: 3.20
Average 2019 Rating: 4.00
Improvement: 0.80
Location: Oxfordshire
Average 2018 Rating: 3.20
Average 2019 Rating: 4.00
Improvement: 0.80
Location: Oxfordshire
Average 2018 Rating: 3.38
Average 2019 Rating: 4.14
Improvement: 0.77
Location: Surrey
Average 2018 Rating: 3.83
Average 2019 Rating: 4.60
Improvement: 0.77
Location: Essex
Average 2018 Rating: 3.24
Average 2019 Rating: 4.00
Improvement: 0.76
Location: Merseyside
Average 2018 Rating: 3.25
Average 2019 Rating: 4.00
Improvement: 0.75
Location: Surrey
Average 2018 Rating: 3.00
Average 2019 Rating: 3.74
Improvement: 0.74
Location: Bedfordshire
Average 2018 Rating: 3.88
Average 2019 Rating: 4.60
Improvement: 0.73
Location: Essex
Average 2018 Rating: 2.53
Average 2019 Rating: 3.25
Improvement: 0.72
Location: South Yorkshire
Average 2018 Rating: 3.47
Average 2019 Rating: 4.18
Improvement: 0.71
Location: Hampshire
Average 2018 Rating: 3.13
Average 2019 Rating: 3.83
Improvement: 0.71
Location: Warwickshire
Average 2018 Rating: 3.52
Average 2019 Rating: 4.23
Improvement: 0.70
Location: West Sussex
Average 2018 Rating: 3.05
Average 2019 Rating: 3.75
Improvement: 0.70
Location: Shropshire
Average 2018 Rating: 4.00
Average 2019 Rating: 4.70
Improvement: 0.70
Location: Derbyshire
Average 2018 Rating: 4.31
Average 2019 Rating: 5.00
Improvement: 0.69
Location: Hampshire
Average 2018 Rating: 3.11
Average 2019 Rating: 3.80
Improvement: 0.69
---
Related Articles
100 Must Play Golf Courses in 2020
50 Great Value Golf Courses to Play in 2020
Top 50 Best Reviewed Golf Courses in 2019
Most Popularly Reviewed Golf Courses in 2019
The Best Golf Experiences in the UK
---
Related Content: Wales travel Scotland golfshake England Courses Best of
What do you think? leave your comments below (Comments)
---
Leave your comments below
comments powered by

Disqus
Plan Your Next Round
Ardglass Golf Club
County Down
from £22.00
Save 50%
Castlerock Golf Club
County Londonderry
Galgorm Castle Golf Club
County Antrim
from £13.00
Save 23%
More Golf Course & Travel Features
Plan your next golf break with Golfbreaks.com