Most Popularly Reviewed Golf Courses in 2019
By: Golfshake Editor | Thu 10 Oct 2019 |
Comments
---
How often do you leave a review of the course that you have just played? Each year, thousands of Golfshake Members rate venues they have visited on a variety of categories, measuring the quality of the layout, condition, welcome, hospitality and facilities available. There are literally hundreds of thousands of these independent ratings for you to study on the website, helping you to pick out places that have been recommended by other golfers.
Online reviews have become increasingly relevant in all industries - and golf is no exception. Previous Golfshake Surveys have shown the importance of reviews in the game. By leaving your praise and feedback, venues would be hugely grateful.
Placing the spotlight on ratings left on Golfshake in 2019, we have already identified the Best Reviewed, but how about the most popular? These courses, clubs and venues totalled up more reviews than any other this past season, the vast majority of them being highly positive, underlining that golfers feel inspired enough to take the time to share their thoughts online after playing them.
Were you one of the golfers who left a review for the below venues? With a new decade approaching, these could prove to be fine additions to your must visit list.
Number of 2019 Reviews: 50
Golfshake Rating: 4.642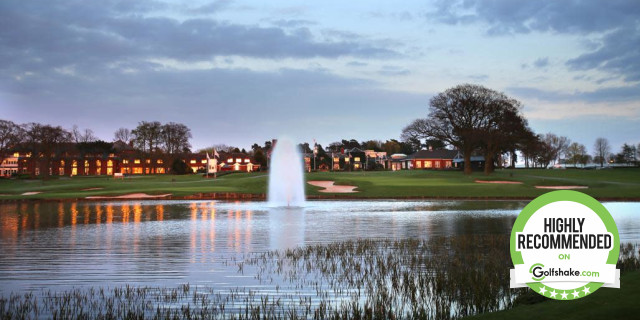 Number of 2019 Reviews: 45
Golfshake Rating: 4.703
Number of 2019 Reviews: 44
Golfshake Rating: 4.361
Number of 2019 Reviews: 43
Golfshake Rating: 4.309
Number of 2019 Reviews: 43
Golfshake Rating: 4.029
Number of 2019 Reviews: 42
Golfshake Rating: 4.492
Number of 2019 Reviews: 42
Golfshake Rating: 4.264
Number of 2019 Reviews: 36
Golfshake Rating: 4.335
Number of 2019 Reviews: 34
Golfshake Rating: 4.826
MacDonald Portal Hotel, Golf & Spa
Number of 2019 Reviews: 34
Golfshake Rating: 4.423
Number of 2019 Reviews: 34
Golfshake Rating: 4.268
Number of 2019 Reviews: 34
Golfshake Rating: 3.827
Number of 2019 Reviews: 33
Golfshake Rating: 4.350
Number of 2019 Reviews: 33
Golfshake Rating: 3.605
Number of 2019 Reviews: 32
Golfshake Rating: 4.261
Number of 2019 Reviews: 32
Golfshake Rating: 4.164
East Sussex National Golf Club
Number of 2019 Reviews: 31
Golfshake Rating: 4.714
Number of 2019 Reviews: 31
Golfshake Rating: 4.641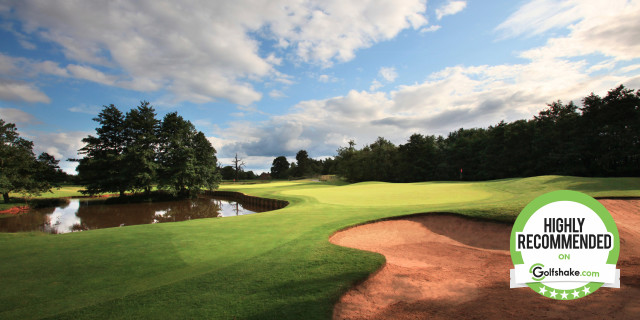 Number of 2019 Reviews: 31
Golfshake Rating: 4.113
Number of 2019 Reviews: 30
Golfshake Rating: 4.480
Number of 2019 Reviews: 30
Golfshake Rating: 4.273
Number of 2019 Reviews: 30
Golfshake Rating: 4.273
Number of 2019 Reviews: 30
Golfshake Rating: 4.096
Number of 2019 Reviews: 30
Golfshake Rating: 3.955
Number of 2019 Reviews: 29
Golfshake Rating: 4.949
Number of 2019 Reviews: 29
Golfshake Rating: 3.708
Number of 2019 Reviews: 28
Golfshake Rating: 4.995
Number of 2019 Reviews: 28
Golfshake Rating: 4.620
Number of 2019 Reviews: 28
Golfshake Rating: 4.321
Number of 2019 Reviews: 28
Golfshake Rating: 4.253
Number of 2019 Reviews: 28
Golfshake Rating: 4.221
Number of 2019 Reviews: 28
Golfshake Rating: 4.185
---
Related Content: travel Scotland Northern Ireland golfshake England Courses 2019 Best
What do you think? leave your comments below (Comments)
---
Leave your comments below
comments powered by

Disqus
Plan Your Next Round
Ardglass Golf Club
County Down
from £22.00
Save 50%
Castlerock Golf Club
County Londonderry
Galgorm Castle Golf Club
County Antrim
from £13.00
Save 23%
More Golf Course & Travel Features
Plan your next golf break with Golfbreaks.com