50 of the Best UK Courses to Play in 2020
By: Golfshake Editor | Mon 09 Dec 2019 |
Comments
---
Looking ahead to 2020, it's significant for not only being a new year, but the beginning of a fresh decade. Experiencing a new course is something that golfers relish, but where do you start? Studying thousands of reviews submitted into the Golfshake Course Section, we can Highly Recommend many that should be an essential visit.
But for a more closely examined insight, we have numerous feature reviews that were written by Staff, Ambasadors & Guest Writers throughout this past season, covering a wide variety of venues, from legendary championship layouts to lesser known classics.
Here, we bring together 50 of the Best UK Feature & Reviews on Golfshake, all published during 2019, packed with information and opinions, which should be helpful when it comes to identifying places to visit across the UK in the Twenties!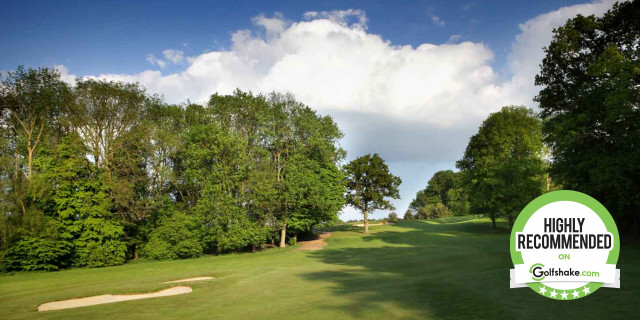 Golfshake Rating: 4.52
Snippet: "The club is tremendously welcoming to visiting golfers, offering excellent quality golf at exceptional value. If you are looking to visit a friendly club with good food and a cracking course (let's face it, who isn't) then follow in the footsteps of hundreds of other Golfshake members and add Aldwickbury Park to your schedule!"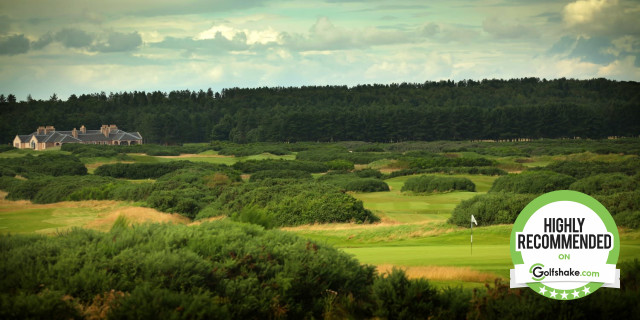 Golfshake Rating: 4.89
Snippet: "Archerfield is a classy venue. It is subtle and understated and what you need always seems to be on hand. The club doesn't get in the way of the experience and is set up to create wonderful memories for those lucky enough to be there for the day."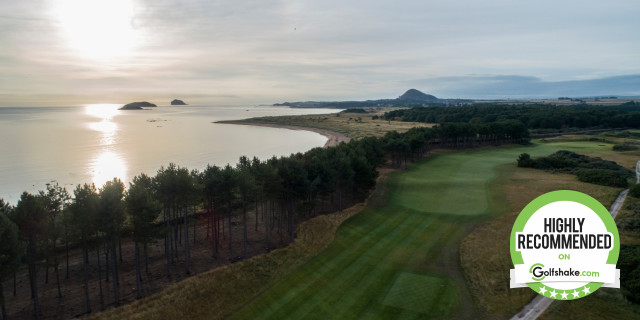 Golfshake Rating: 4.89
Snippet: "The Fidra Course has been crafted and cultivated to an extremely high specification. It is designed to be enjoyable to play, pleasing on the eye and to make the most of the beautiful natural surroundings."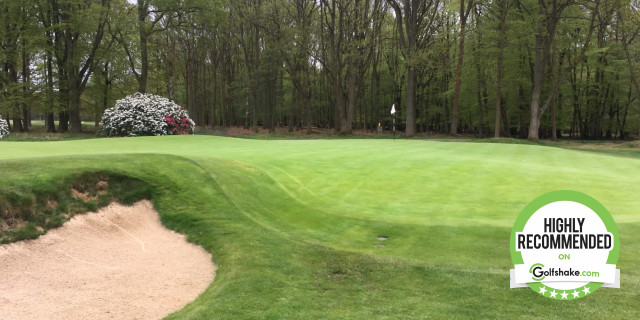 Golfshake Rating: 4.65
Snippet: "The course is a joy to play, particularly as a first-time visitor; it has a beautiful but forgiving setup. There is an abundance of technical challenges, remedied by getting into the right places though only truly poor shots are punished severely."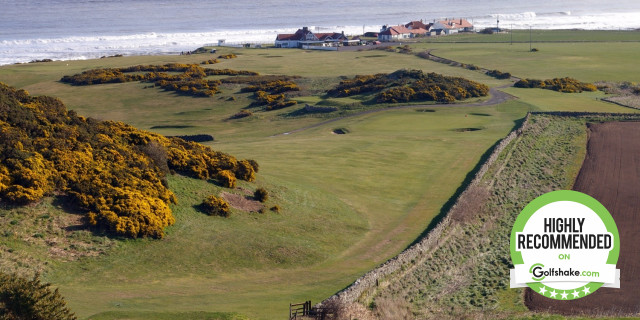 Golfshake Rating: 4.61
Snippet: "After just a few holes, I knew Bamburgh Castle would be one of my favourite golf courses in the world. Beautiful and brilliant, it has all of the character and charm that a course which traces its history back to 1904 should do."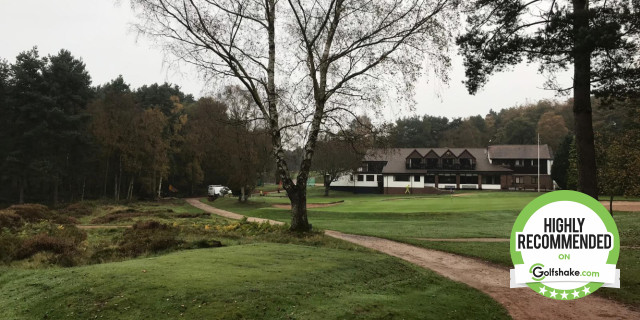 Golfshake Rating: 4.43
Snippet: "Beautifully manicured and set amongst rolling hills and forests with deer roaming around. It reminded me of Sherwood Forest with all the fern/bracken around; of North Hants and Formby Ladies with all the heather, and of Forest Pines (the only other place I have seen bunkers bordered by heather bushes). Stunning to look out and thankful not to be in it!"
Golfshake Rating: 4.83
Snippet: "This is a club which experiments, improves and gets better. This spirit of continuous improvement has resulted in a modern marvel. When Bowood does something, it does it properly, to the very highest standards."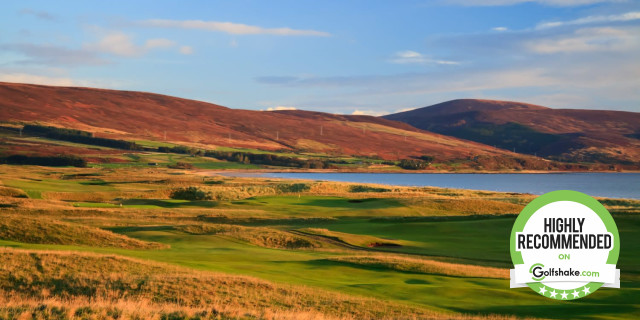 Golfshake Rating: 4.65
Snippet: "Once you play Brora, you just fall in love with it. Then there is the manner which they accept you into the club, the harmony within it, it's first class. It's a fabulous course, but you tell me another club in the world where you go as a new member and the captain asks if you would like to play the next morning?"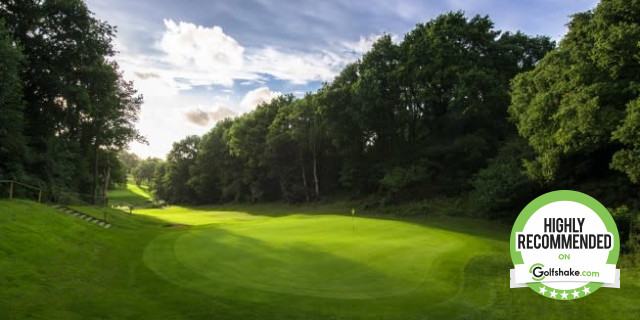 Golfshake Rating: 4.11
Snippet: "This is a very well designed and conditioned golf course. Run by committed and capable members who are clearly wishing it to become more prominent against its Kent neighbours."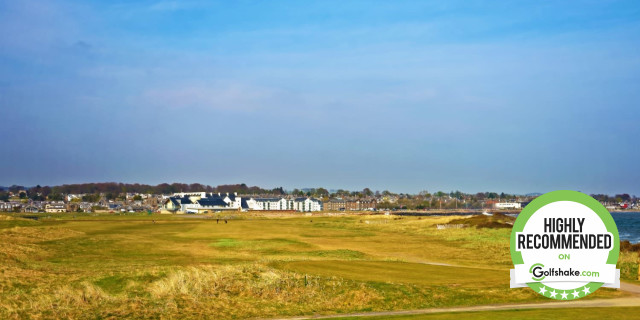 Golfshake Rating: 4.61
Snippet: "Playing at this venue is something that I can thoroughly recommend. The Buddon Course is exceptionally well kept. Its layout is a real challenge and it is great fun. It is Carnoustie in everything that it offers the visiting golfer. No pretensions, simply a wonderful golfing experience."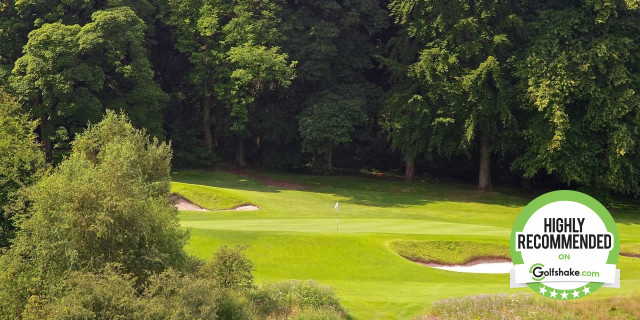 Golfshake Rating: 4.74
Snippet: "This has to be the one of the best value for money courses in the UK, under £40 for visitors (all times), tee times available at weekends and during the week as well. This course is a treat, and a challenge which would be different every time. For that price it is such good value that multiple visits are well within budget."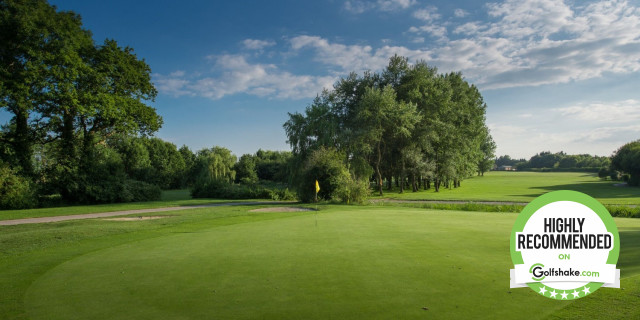 Golfshake Rating: 4.18
Snippet: "The Cathedral Course is saturated with water hazards so accuracy off the tee and approach shots is a must. Consider whether you really need to take on that long carry, or whether a lay-up may be really more prudent."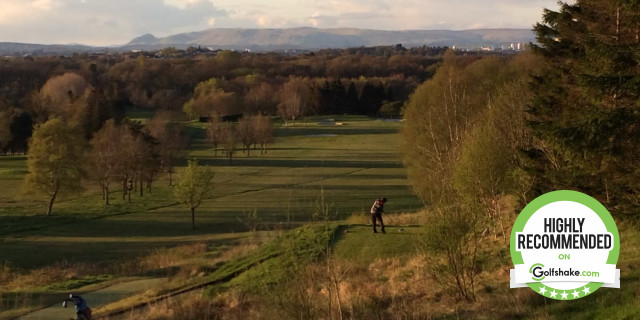 Golfshake Rating: 4.16
Snippet: "With an embarrassment of riches elsewhere in Scotland, Glasgow is perhaps overlooked as a base for visiting golfers, yet it has dozens of member and public courses on its doorstep. At £40 for a weekday round (£50-day ticket and weekends) Cowglen offers an attractive course kept in good condition for a reasonable green fee and should be on your list."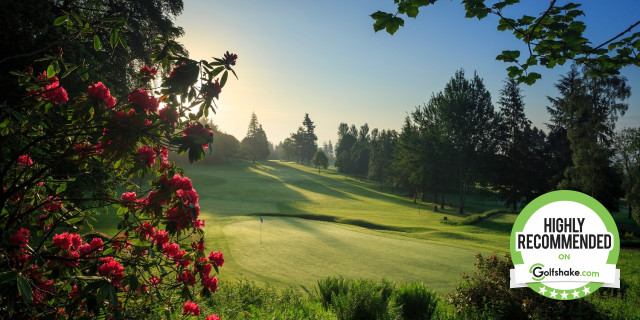 Golfshake Rating: 4.46
Snippet: "Crieff is a picturesque and tranquil course which has an excellent blend of enjoyable holes. The sloping fairways and elevation changes provoke thought with the layout providing a rewarding experience. The course is designed to deliver entertainment and fun, lest we forget that golf is a recreational activity and not a chore!"
Golfshake Rating: 4.08
Snippet: "There is a lot to like about Diss. The mixture of parkland and heathland, the layout, the diversity of the holes themselves the friendly welcome, the Sunday carvery and the condition of the course. I could go on."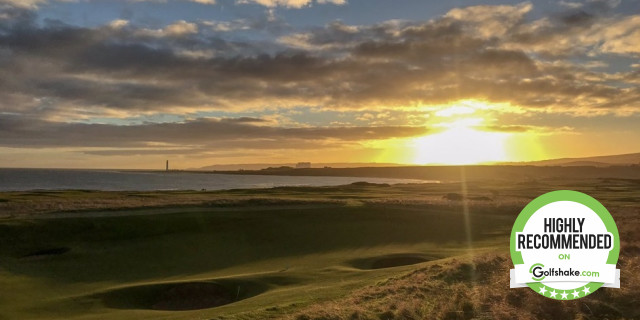 Golfshake Rating: 4.81
Snippet: "This course is a must play. A very friendly club, I could not have enjoyed my round more. The members pride themselves on maintaining a good pace of play, the conditioning is world class and playing on the superbly designed course with the sea air in your face is a truly wonderful experience."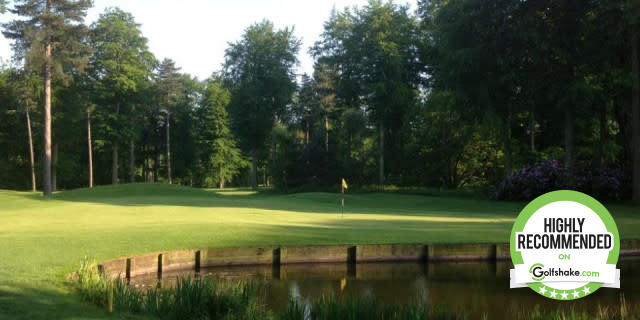 Golfshake Rating: 4.65
Snippet: "Overall, the course was one of the best I have played. Parts of the heathland Forest course reminded me of North Hants, and some of the pine tree-lined holes are like Bearwood Lakes - which are both exceptional."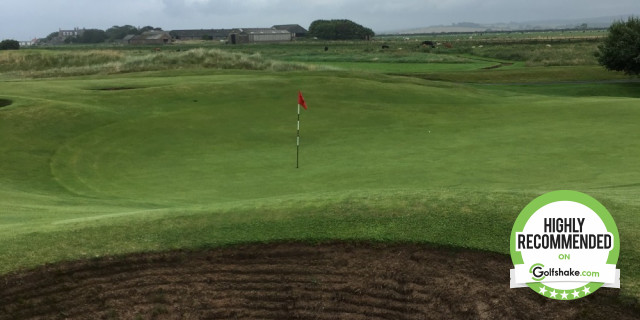 Golfshake Rating: 4.62
Snippet: "Goswick Links is a treat for the soul. To play well you'll need to manage the wind, manage your ambition on the course and play to the right places. To enjoy the experience, you very simply just need to turn up. This is a vastly underrated venue which offers true, fine links golf and is unbelievable value for money."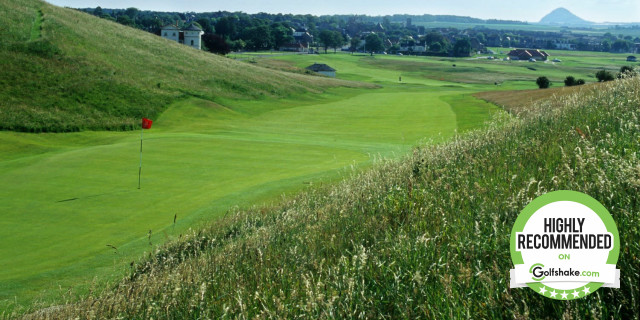 Golfshake Rating: 4.89
Snippet: "This golf course is a triumph. Everything about it is world class, from the layout and the scenery to the infrastructure and club which supports it. Big and bold, it has enough meat to test any golfer whilst remaining a joy to play."
Golfshake Rating: 4.77
Snippet: "Hadley Wood is an outstanding facility. The course is sublime, though the club goes out of its way to make the experience about more than just 18 holes. The unique and impressive clubhouse is utilised to create a retreat where golfers can relax and enjoy the scenic surroundings."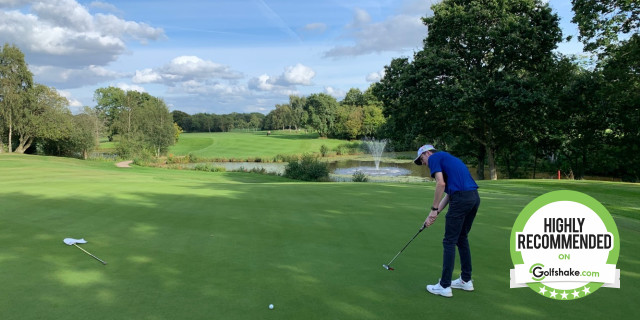 Golfshake Rating: 4.44
Snippet: "Overall, the 15th and 18th are the two real standout holes for me, but the whole course offers up a great variety of holes that will keep all levels of golfer interested."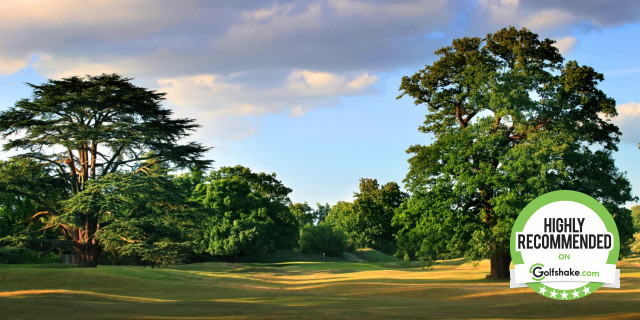 Golfshake Rating: 4.42
Snippet: "Golfshake members have consistently praised Hanbury Manor through our independent reader reviews. The club's two sets of nine holes are sufficiently different to have their own character, whilst sharing many common themes in design. Forced carries over water, strategically placed trees to work around and undulating terrain will test the skill of any golfer."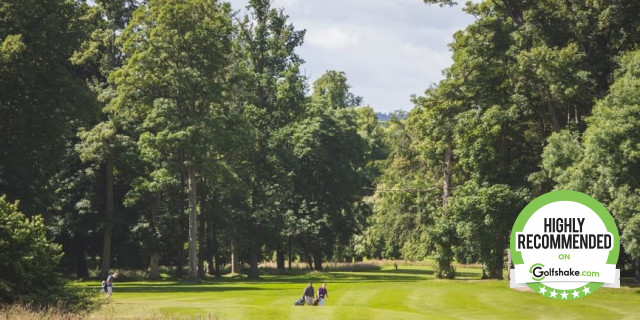 Golfshake Rating: 4.54
Snippet: "Harleyford is a great facility, with an excellent clubhouse and attentive staff. It has been scored extremely highly by the Golfshake Community and I have no hesitation in accepting their verdict. I intend to revisit soon as this is a course and club I found interesting, challenging and very welcoming."
Golfshake Rating: 3.83
Snippet: "There are many hazards including the streams dotted round and the bunkers were some of the best I have seen. The greens were as good as I've putted on for a good while, fast and true. The clubhouse offered up a wide range of food and drink at reasonable prices and again a friendly reception awaited us."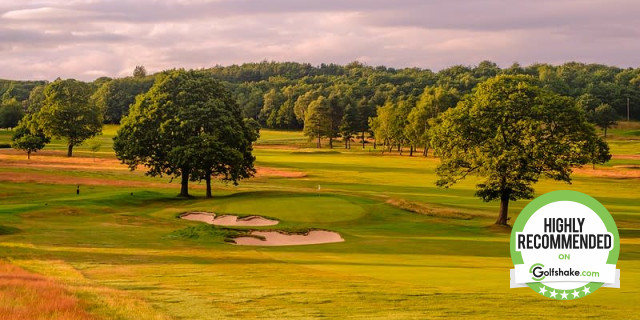 Golfshake Rating: 3.93
Snippet: "Huddersfield GC has clearly spent a lot of time and money on improving the course in recent years and members and the board should feel proud of themselves. They have brought this venue up to a very high standard and the modern techniques employed both on the greens and bunkers have produced the desired results without taking away the heritage of a very fine traditional English inland course."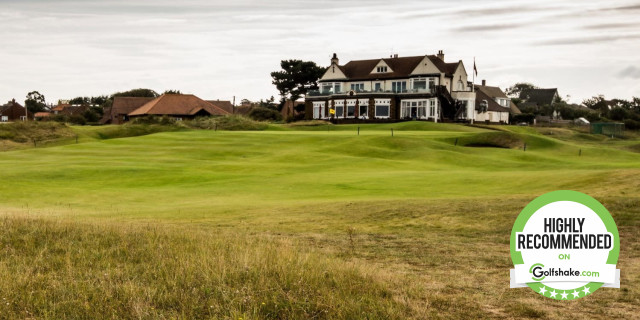 Golfshake Rating: 4.45
Snippet: "Hunstanton ticks almost every box in my eyes from a links perspective - each hole requires thought as to whether you should plot or bomb your path to the green, and the condition of the course was great - greens ran smooth and at a decent pace, fairways were well maintained, and bunkers plentiful and penalising. This adds up to a really fun course to play - high handicappers will be able to score well, but good players would still find it a challenge."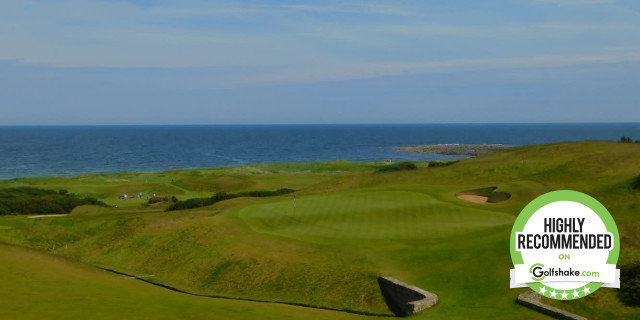 Golfshake Rating: 4.79
Snippet: "The complex layout at Kingsbarns is an architectural masterpiece. The unique design cleverly utilises the links' natural coastline features whilst carefully adding its own contemporary and authentic feel to the course."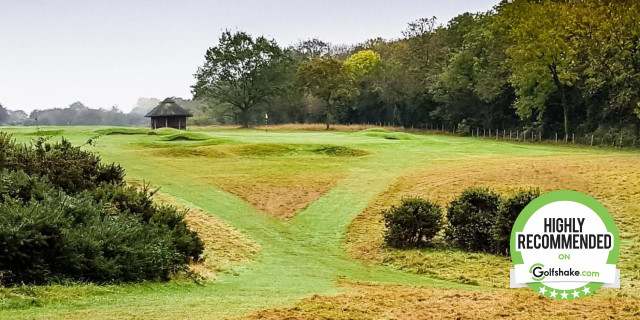 Golfshake Rating: 4.30
Snippet: "Luffenham Heath is a real pleasure to play, and one of the most thoughtfully designed courses I've walked. You get a great sense of space whilst on the course, with a fair amount of rough surrounding the fairways meaning that no holes feeling particularly claustrophobic, but there's also barely a shot you play throughout your round where you not having to contend with bunkers, humps, and run off areas."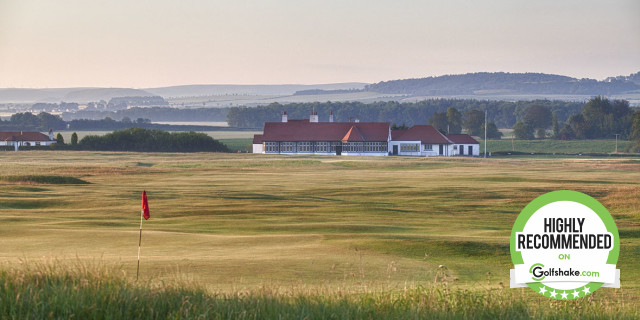 Golfshake Rating:
Snippet: "There is something quite mystical about this charming club, meaning it is like nowhere else I have ever played. Luffness New truly is the place that time forgot. Come here to experience a superb links golf course which feels as though it has not changed a jot since its formation in the late 1800s."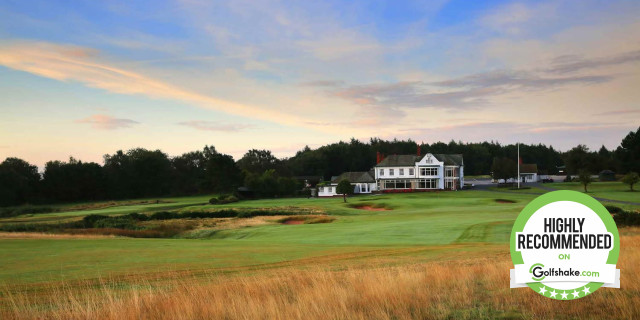 Golfshake Rating: 4.78
Snippet: "The reality is that Notts really doesn't have any weak holes - and the design and flow of the course presents a great mix of stern tests mixed with scoreable holes, most notably the par fives. However, throughout the round you'll need to be on top of your game to score well as bunkers, heather and long grass await poor shots on almost every hole."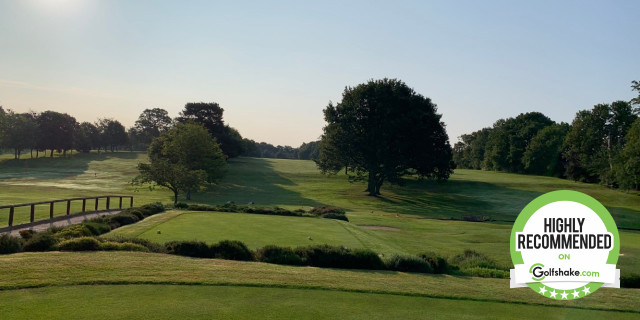 Golfshake Rating: 4.25
Snippet: "Everything about the course was as good as you will find. It is a great test for all golfers, yet at the same time offers up the chance for any level of player to go out and have a truly wonderful round."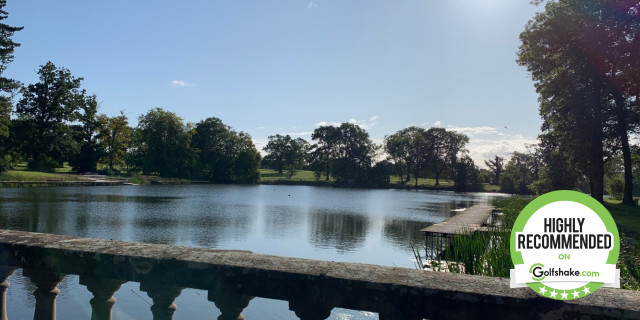 Golfshake Rating: 4.43
Snippet: "Patshull Park is a course that you can see has been well looked after and the staff and members have a course to be proud of. A truly great mix of holes that would make you want to come back to play again. At around £20 the value here is superb."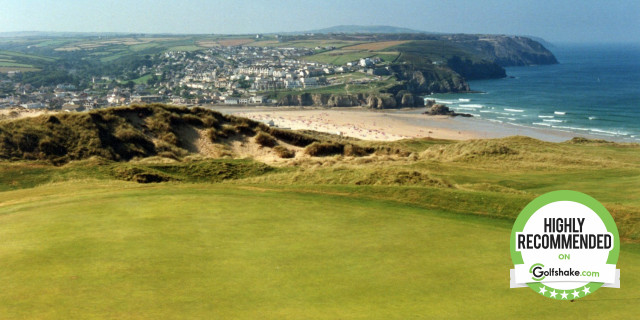 Golfshake Rating: 4.24
Snippet: "Perranporth is in superb condition from tee to green and given its location and sandy base drains well and is playable all year round, and a quick drink or a bite to eat afterwards is also recommended."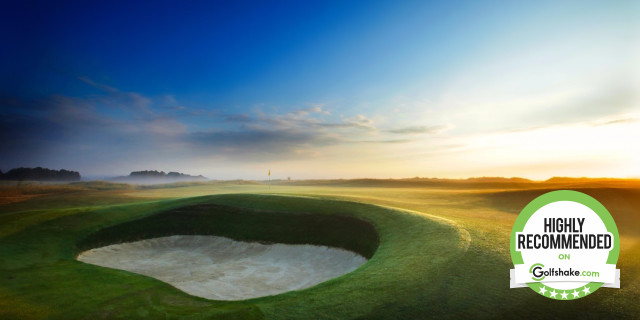 Golfshake Rating: 4.63
Snippet: "It oozes tradition and heritage as you would expect from a past Open venue, where Gene Sarazen won the Claret Jug in 1932, but has pulled off brilliantly the idea of having a modern, comfortable, state of the art facility that still retains all that is best from the past."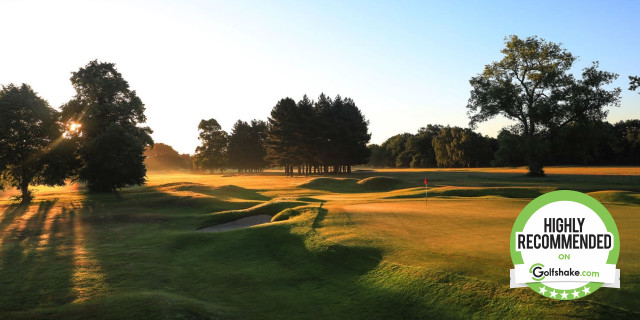 Golfshake Rating: 3.98
Snippet: "Royal Mid-Surrey more than lives up to the stamp of Royal approval attested in its name. The club combines all the best parts of a traditional golfing experience – two ancient and distinguished courses, a grand history and plenty of pleasingly antique leather armchairs – with a sense of the new and the bold."
Golfshake Rating: 3.80
Snippet: "Assessing Brancaster purely on the course, it really is top tier. The greens run fast and smooth, fairways are well maintained, and the bunkering is a real feature, especially those which use railway sleepers to add to the fear factor for most golfers."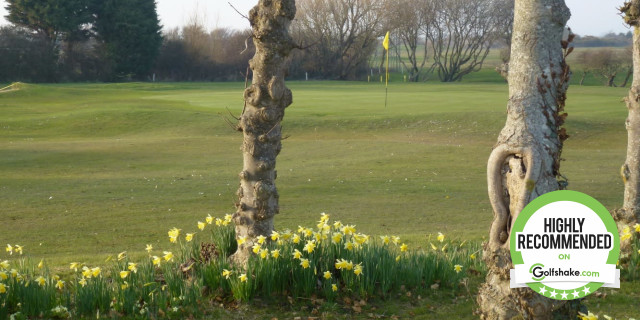 Golfshake Rating: 3.82
Snippet: "Selsey Golf Club has a great reputation among Golfshake members, and it's easy to see why. The course is a really quirky little layout with a good combination of scoreable holes and ones with some bite."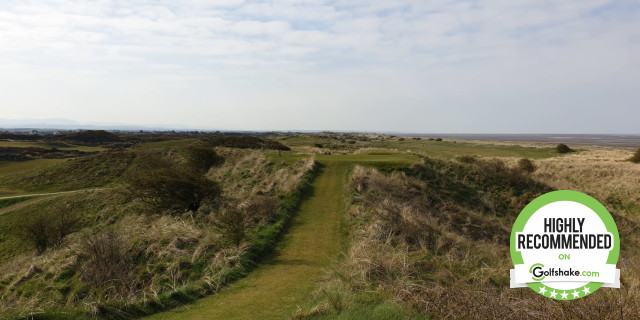 Golfshake Rating: 4.74
Snippet: "A standard good golf course would have three or four standout holes. Silloth on Solway has 18. I genuinely cannot think of a hole that isn't brilliant. I spent my time walking around the course, looking around, smiling, and feeling that I would like to play here every day. The layout is shaped naturally, I loved being below the fairways on some holes, yet being above the whole course on others."
Golfshake Rating: 5.0
Snippet: "I really enjoyed the Eden Course. It is a gem that would receive wild plaudits were it not be considered against its more well known cousins on a daily basis. When I return again to St Andrews I will play it again. The £50 green fee is excellent value and everything about this experience is entirely satisfying and great fun."
Golfshake Rating: 5.0
Snippet: "This is a very special place - a borderline religious experience - and we all felt privileged to be playing in the footsteps of the legendary golfers who went before. It has a history and past that provides the entire foundation to our wonderful game. As the sun set on our experience, I fully appreciated the terrain on which we were playing. The shadows highlighted and accentuated the natural form of the ground. It almost began to come alive as we walked and the shadows animated the fairways."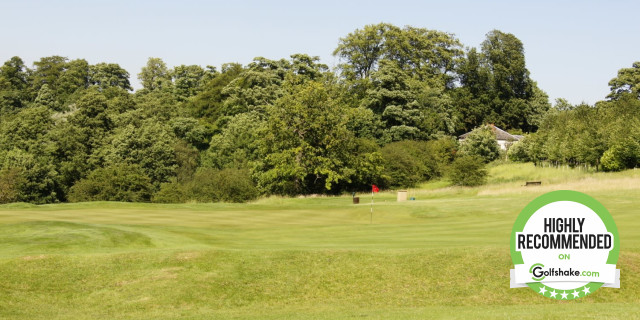 Golfshake Rating: 4.52
Snippet: "What I enjoyed most about Stoke Rochford was the variety of holes. The four par 3s ranged from 139 yards to 195 yards and likewise the par 4s ranged from 272 yard to 473 yards. For me this offers such a good test of golf for players of all abilities."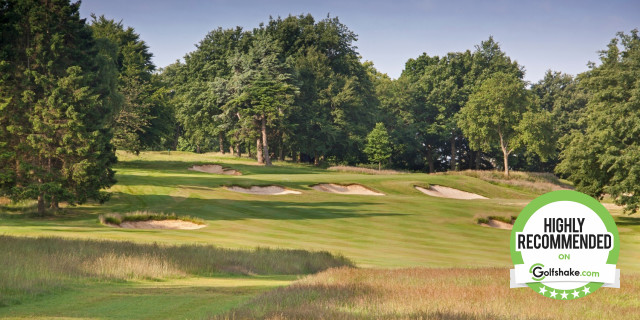 Golfshake Rating: 4.84
Snippet: "Tandridge is the work of renowned golf architect Harry Colt and it was back in 1924 that he expertly combined the mature woodland with the undulating terrain to ensure a true golfing test with some sensational views of the Surrey North Downs."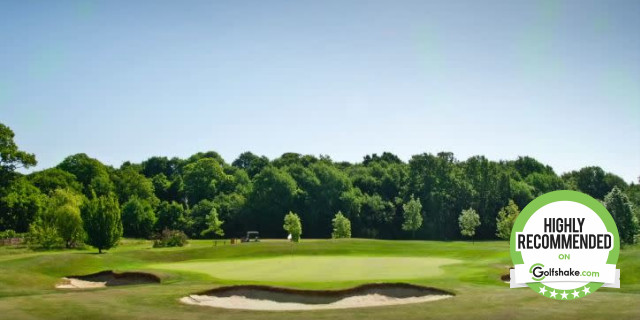 Golfshake Rating: 4.55
Snippet: "The Burstead is a very enjoyable course to play, with a variety of holes requiring different styles of play. The course welcomes visitors and has generous weekend availability which, when coupled with its accessibility from the M25, make it an excellent choice for visiting golfers."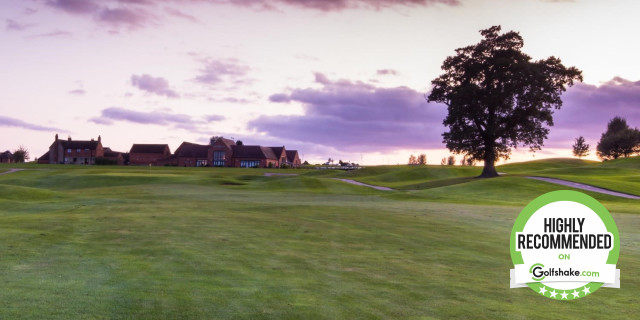 Golfshake Rating: 4.65
Snippet: "Out of the two courses, my personal preference is The Kings, due to the greater variety in how you can approach each hole, and with a little more forgiveness it allows mid-handicappers like myself to still feel confident in posting a decent score and have fun along the way."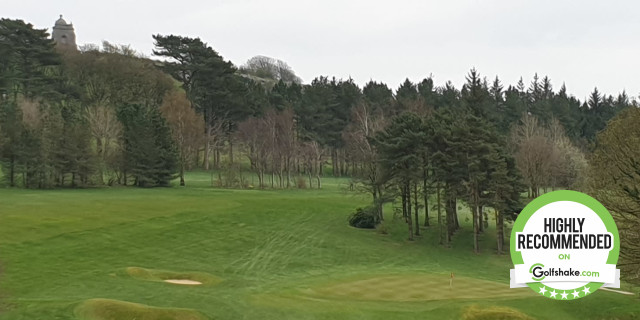 Golfshake Rating: 4.49
Snippet: "The green fees are reasonable (£50 at weekends) but deals are available. Ulverston is really good value for money, it doesn't rest on being the best course in the local area, striving to improve and maybe one of the best things to see is the thriving junior section."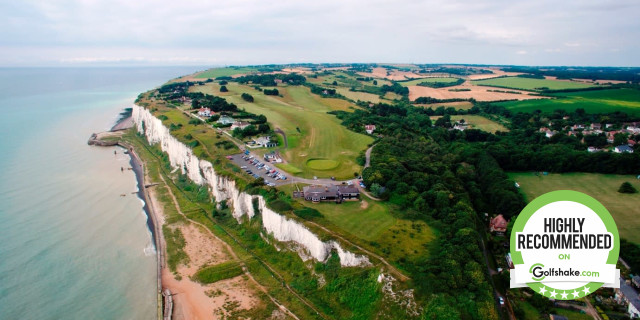 Golfshake Rating: 4.30
Snippet: "I thoroughly enjoyed this experience as did my playing partner and would happily play here again. If I lived close enough this is exactly the sort of club I would seek to support with my membership."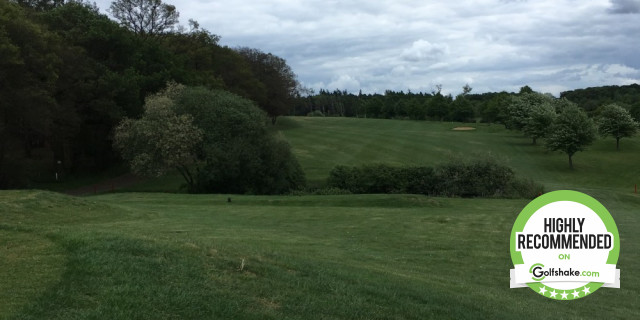 Golfshake Rating: 4.28
Snippet: "It is hard to recall a more enjoyable course than Whitehill. The rolling hills provide strategic challenge as the scenic topography is navigated across. The surrounding countryside and farmland are beautiful and it feels as though you are a thousand miles from the nearest urban city."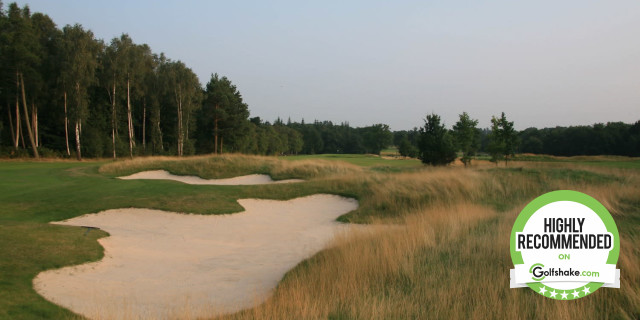 Golfshake Rating: 4.72
Snippet: "My immediate reaction was at just how much I had enjoyed playing the Bracken Course. Before the round I had wondered if it may have been a slight come down from the Hotchkin, but how mistaken was I. The course is in pristine condition with nicely cut fairways, true slick greens and penal but fair rough."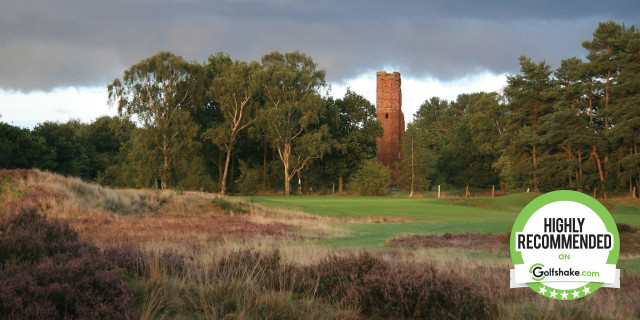 Golfshake Rating: 4.72
Snippet: "I loved playing the Hotchkin. It is a quality and classy golf course. The design of the holes, the routing of the course, the incredible bunkers, the quality of the turf all create a superb golf experience."
---
Related Articles
100 Golf Courses to Play in England
100 Must Play Golf Courses in 2020
Golf Courses to Play in Scotland
50 Great Value Golf Courses to Play in 2020
Top 50 Best Reviewed Golf Courses in 2019
Most Popularly Reviewed Golf Courses in 2019
The Best Golf Experiences in the UK
The Best 9 Hole Golf Courses of 2019
Most Improved Golf Courses in 2019
---
Related Content: travel Scotland review England Courses
What do you think? leave your comments below (Comments)
---
Leave your comments below
comments powered by

Disqus
Plan Your Next Round
Ardglass Golf Club
County Down
from £22.00
Save 50%
Castlerock Golf Club
County Londonderry
Galgorm Castle Golf Club
County Antrim
from £13.00
Save 23%
More Golf Course & Travel Features
Plan your next golf break with Golfbreaks.com