Stoke Rochford Golf Club Feature Review
By: Matt Holbrook | Thu 05 Sep 2019 |
Comments
---
Review by Golfshake Ambassador Matt Holbrook, September 2019
---
Set just six miles south of the Lincolnshire town of Grantham, Stoke Rochford Golf Club is a picturesque parkland course that has matured since it was founded in 1923 into a Golfshake Highly Recommended venue by members and visitors alike.
After developing an interest in golf during the First World War, Mr Christopher Turnor originally set out a few basic tees and greens on the grounds of Stoke Rochford Hall which is a stunning backdrop on some of the holes. A nine-hole course was set out and first played on during the February of 1924.
Mr Turnor would then go onto become the clubs first president after growing membership to 32 by the end of 1924 at a cost of £1 'entrance fee' followed by an annual subscription of two guineas.
It was none other than Major Hotchkin of Woodhall Spa that oversaw the course extending to 18 holes in 1935. During the Second World War, the course was reduced to nine holes again until 1947 when Major Herbert Turnor took over the mantle.
Since then the course has flourished into a fine offering with a enthusiastic membership enjoying a fantastic course in an excellent location in Lincolnshire.
Gonna be honest. I've driven past @StokeRochfordGC a number of times of due to location just never really given it notice.

Next time I drive past I'll probably stop and play again. Stunning view. Great layout. Tricky green.

Full feature coming to @golfshake soon. pic.twitter.com/117IcW7PgA

— Matt Holbrook Golf (@MattHolbrook86) September 3, 2019
Pre-Round Thoughts
I had personally driven past the course a large number of times due to its clubhouse sitting just off the A1. I had some pre-conceived ideas of what the course would be like given its location - but I have certainly learned my lesson.
The welcome we received was first class - from both Steve the General Manager who talked a bit about the history of the course, and young Matt in the Pro Shop who talked a bit more about the layout of the course. The Pro Shop is well stocked with drinks and snacks and anything else you would expect including some nice crested accessories.
After a few putts and a couple of swings we were all set and headed to the 1st tee.
Front 9 Overview
At stroke index 3, the opening hole - at 413 yards - is a great early test of your swing. The fairway, which runs adjacent to the pro shop & clubhouse, slopes from left to right means even a good drive will end up on the right-hand side. A tricky second shot into a small but raised green. You'll probably take a five and run.
The 4th is another formidable test. Measuring 473 yards turning from right to left with fairway bunkers on the left-hand side waiting to catch you out. If you are able to get close to those you will still be faced with a long semi blind second shot to green that sits below you and runs away.
The 5th and 6th play up and down the hill, and depending on wind direction can be tough but fun! But it's the 7th hole - Cringle Lodge - that really sticks out. A long par 3 of 195 yards over Cringle Brook which runs through the course, a superbly struck shot is required if you are to avoid the pond on the left-hand side and find the putting surface. A great hole.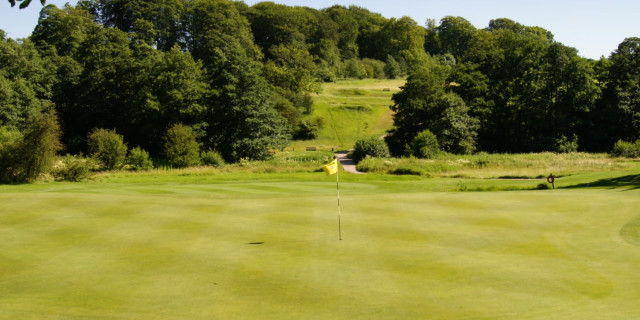 Back 9 Overview
The back 9=nine starts as the front did with a long challenging par 4 but there is some respite with holes 11, 12 and 13.
The 11th is a shorter par 4 but still requires a good tee shot, the 12th is the shortest par 3 at 139 yards, but played to a well-protected small green with five bunkers. The 13th plays through the trees and back over Cringle Brook - but at just 272 yards (260 off the yellow tee) this par 4 is easily the shortest and a fun driveable hole for most golfers when downwind. A real fun hole!
The 14th offers probably my favourite panoramic view from the fairway and you can forget about how tough the second shot will be while you take that in. Sweeping from left to right and down to the green, at 457 yards it's one of the toughest greens to find in two.
As you get towards the end the real views of Rochford Hall come into play on the long par 3 17th and 18th tee with the fine example Victorian architecture sitting proudly in the not so far distance. A fitting end to a fantastic round of golf.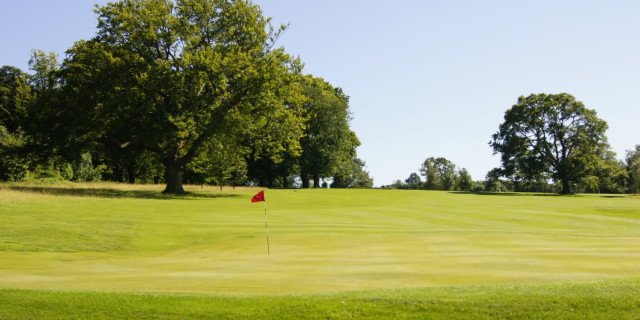 Post-Round Thoughts
What I enjoyed most about Stoke Rochford was the variety of holes. The four par 3s ranged from 139 yards to 195 yards and likewise the par 4s ranged from 272 yard to 473 yards. For me this offers such a good test of golf for players of all abilities (Women's par is 72 with two extra par 5s).
It's a very forgiving but fair test of golf. The fairways felt generous in most places but also tight on others. Some of the shorter holes were dog-legs or semi blind (very well marked) and required a bit more thinking. My gut feeling is that if you are on your game you could really put a good score together.
The greens were superb but tricky with lots of undulations and sometimes some extremely subtle hard to read breaks and they will really keep you on your toes.
I can see why the course rates so highly on Golfshake and so many visitors would go back and play again.
At this point there is still one small elephant in the room which I haven't mentioned until now - and it hasn't been mentioned for a reason - and that is the location being literally right on top of one of the UK busiest roads.
I can honestly say that once you are on the 2nd tee there is no noise from the road, in fact you completely forget where you are in relation to the road because you will be so engrossed in such a fun and enjoyable course.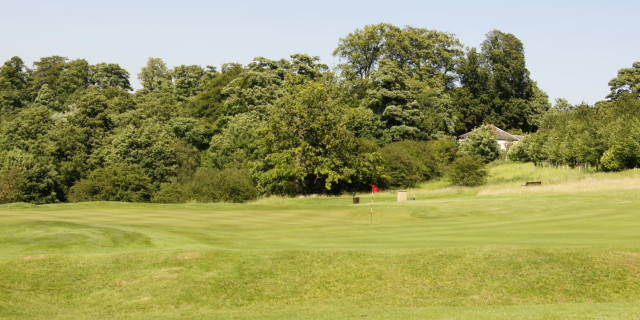 Verdict
Overall, I was so pleasantly surprised by what Stoke Rochford had to offer that next time I am driving it won't be past, I'll make a stop and play again!
Overall Rating - 9
Course (Conditions) - 9
Course (Hole Variety/Layout) - 10
Course (Green Condition) - 9
Course (Challenge/Difficulty) - 8
Club Facilities & 19th/Clubhouse - 9
Practice Facilities - 8
Friendliness/Hospitality - 10
Pace of Play - 10
Value for Money - 10
---
Related Content: travel review England Courses
What do you think? leave your comments below (Comments)
---
Leave your comments below
comments powered by

Disqus
Plan Your Next Round
Belton Woods
Lincolnshire
from £9.00
Save 25%
Beedles Lake Golf Club
Leicestershire
from £16.00
Save 26%
Belton Woods
Lincolnshire
from £9.00
Save 25%
More Golf Course & Travel Features
Plan your next golf break with Golfbreaks.com