Must Play Bucket List Golf Courses to Experience in 2021
By: Golfshake Editor | Fri 08 Jan 2021 |
Comments
---
Every golfer has that mentally seeded list of courses that they would LOVE to play the most. Whether it be a legendary championship venue, a scenic paradise abroad, or somewhere under the radar with a personal connection, golfers are dreamers by nature, and fortunately in this great game, many wishes can become a reality.
These strange times have found us appreciating what we've had, got, and will have in the future. That includes golf.
When identifying venues to consider for that proverbial "bucket list" that we hear so much about, we could have easily (as before) simply showcased Highly Recommended destinations from the Golfshake Course Section, or indeed trawled through the definitive 'Top 100s' that you see presented elsewhere in glossy magazines.
However, for this list, we solely wanted the input of regular golfers, the Golfshake Community.
Surveying 800 golfers at the end of last year, we asked two relevant questions for this feature; What was the best course you played in 2020? AND What is the best course you have EVER played?
There were two takeaways, firstly, that despite the pandemic and recurring restrictions, golfers were nonetheless able to enjoy some unforgettable experiences (something to be grateful for), and that many of you have played some unbelievably good layouts!
So, from them, to you, let's dream, here are Must Play Bucket List Golf Courses to Experience in 2021 - and beyond.
When asked to identify the best courses they had EVER played, there were six standouts that were mentioned by golfers most frequently.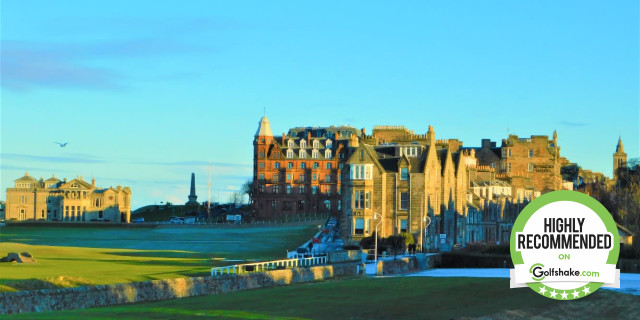 Review Comment: "What more can you say but wow, wow, wow. Standing on the first tee where all the greats in golf have stood before, the history just oozes everywhere. That first tee shot and the feeling of fear as other golfers and general public watch you gets the blood pumping and all you hope for is to get a good connection and it goes down the fairway."
Golfshake Rating: 5.00
Review Comment: "Best course I've ever played so far. Challenging but fair. A dream to play on. For every avid golf fan out there you must play this course if you ever get the chance."
Golfshake Rating: 4.40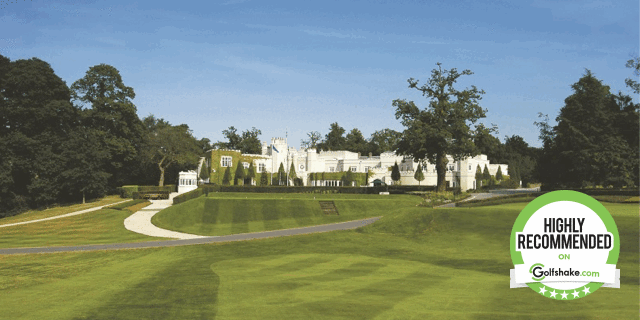 Review Comment: "Not very often anyone gets a chance to play at such an exclusive venue! Everything seen on the TV is just as it is when playing. Service levels are sky high and the venue just oozes quality! By far the best course I have played in the UK."
Golfshake Rating: 4.65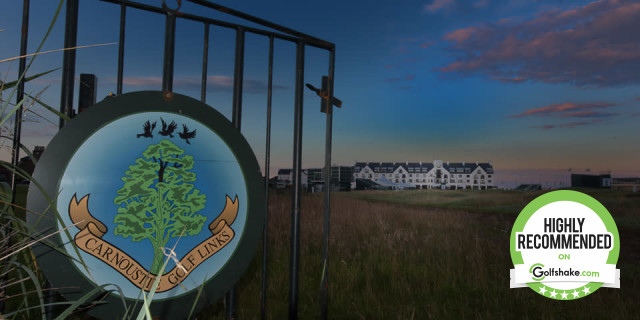 Review Comment: "Carnoustie is a tough course, especially if the wind is into you from the first tee. Challenges on every hole, but a very worthwhile and enjoyable experience."
Golfshake Rating: 4.69
Review Comment: "Arguably the best course in Portugal with practice facilities and overall facilities to match."
Golfshake Rating: 4.92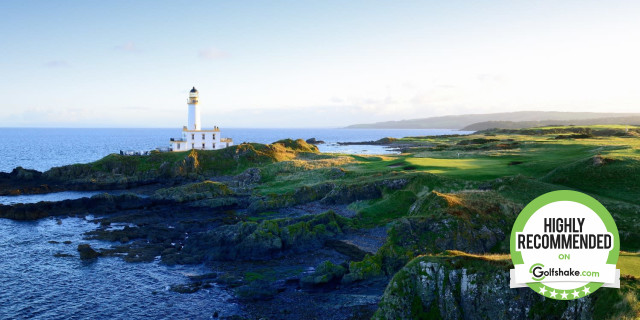 Review Comment: "Unbelievable. First class hospitality and facilities. You are well looked after."
Golfshake Rating: 5.00
When reflecting on the best course golfers played during 2020, the following six were mentioned!
Review Comment: "The London Golf Club International Course is very well maintained from tee box through to lovely greens. It looks very wide open, but strategic bunkering makes club selection paramount."
Golfshake Rating: 5.00
Review Comment: "This is a beautiful course. I didn't really believe all the Augusta comparisons but in the approach to the 6th green I really thought I was there in Georgia. These were the trickiest greens I've ever played on but they were fair and took some real thought. Great course and the people running it and the clubhouse were all friendly and keen to please. I recommend wholeheartedly!"
Golfshake Rating: 4.82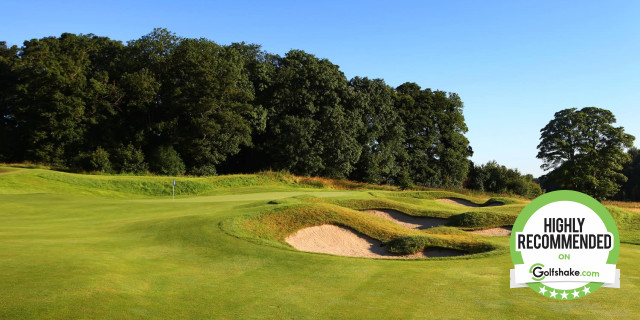 Review Comment: "The Grove is an expensive round, but the quality it oozes makes the spend more than worth it. Challenging and fair, with a range of holes."
Golfshake Rating: 4.83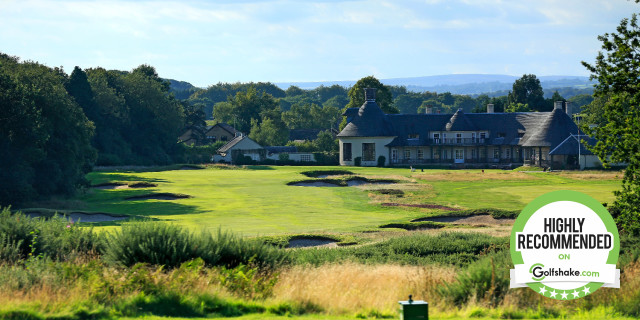 Review Comment: "One of the North of England's very best courses. Moorland with sweeping holes, wonderful greens and an atmosphere of understated quality."
Golfshake Rating: 4.59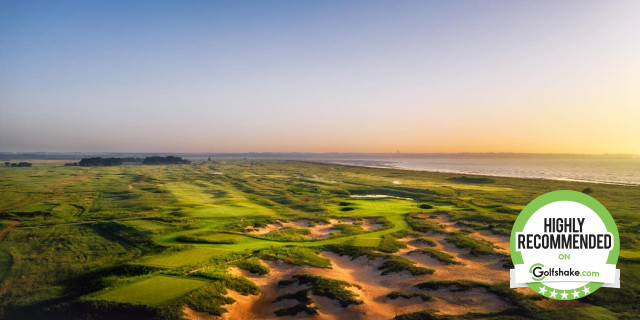 Review Comment: "The course was in an immaculate condition. Greens and fairways were superb. A great links experience and well worth the trip."
Golfshake Rating: 4.67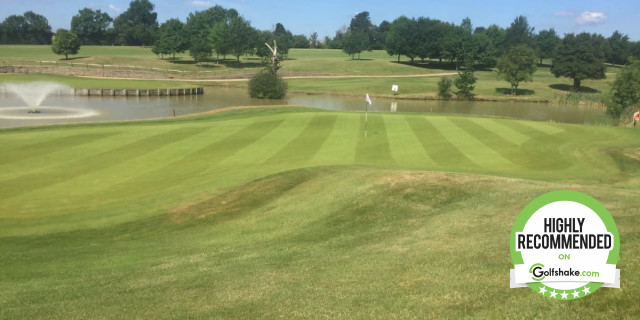 Review Comment: "Despite the weather the greens here were amazing for time of year. Rolling out even with lots of recent rains. Fairways were in good condition also. Always impressed with the condition of the course."
Golfshake Rating: 4.95
Looking at the best courses golfers had EVER played, the following 12 venues were mentioned several times.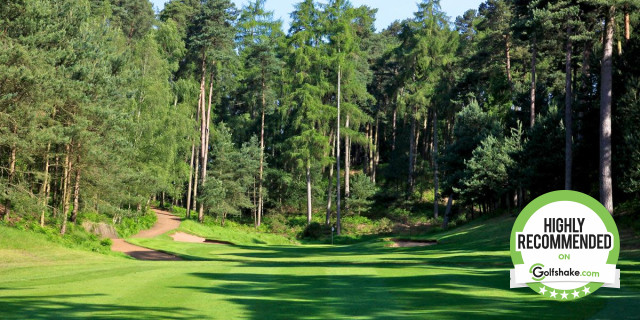 Review Comment: "Amazing day spent with awesome weather playing the Marquess. Played Duchess in the past, but the Marquess is my favourite."
Golfshake Rating: 5.00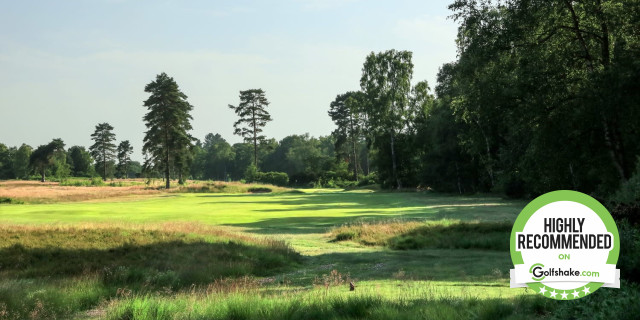 Review Comment: "What a wonderful course. Bunkering and heather is superb and always makes you think off the tee. Some of the best par 3s and 5s in the country too. Real risk/reward holes. Thoroughly enjoyed playing here."
Golfshake Rating: 4.71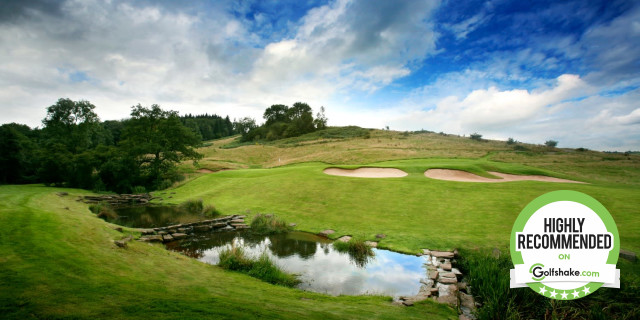 Review Comment: "Played the Twenty Ten on the second day and what an experience that is. You get shuttled to the first tee where there is a practice area to use free of charge with a mountain of balls to knock about. The course itself is varied and challenging, again it was wet but it didn't bother us at all. Got met afterwards with a gift of a personalised bag tag by the very helpful staff."
Golfshake Rating: 4.71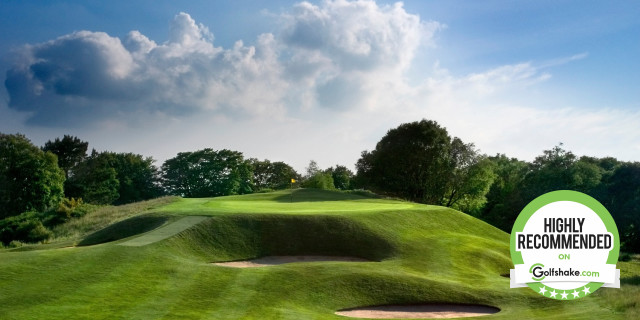 Review Comment: "Played on King's Course and have to admit, all round best course I've been on. The rough was unforgivable, but other than that, every other aspect of the course was perfect. Aptly named, certainly fit for Kings."
Golfshake Rating: 4.97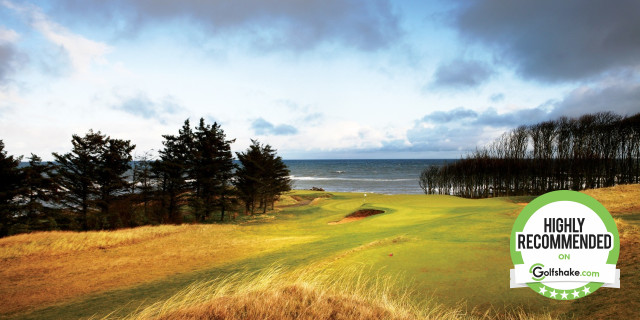 Review Comment: "Super course, a joy to play. Some stunning holes. Most tee shots look quite daunting, but the reality is the dunes feed the ball back towards the fairway, and the rough is much thinner than it looks off the tee, so it is quite forgiving and playable if you get out of position."
Golfshake Rating: 5.00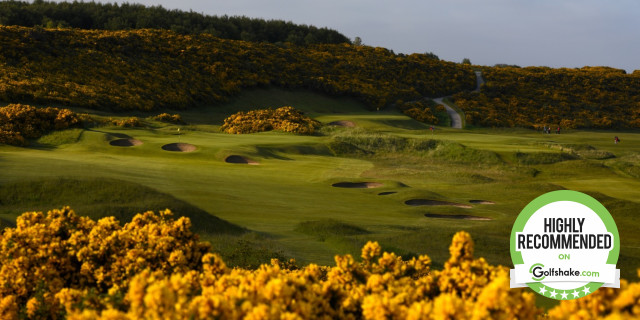 Review Comment: "Classic traditional links course, which merits its high ranking as one of the best in the UK. Great layout and variation of holes, which test every aspect of your game - especially in the wind! Course setting is impressive, and staff gave us a friendly welcome."
Golfshake Rating: 4.40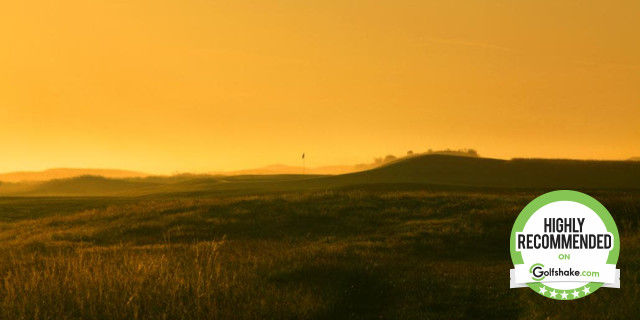 Review Comment: "The best course I have played ever. Challenges any golfer yet makes you want to carry on and defeat it even more. Hope to be back again soon in the future. Amazing!"
Golfshake Rating: 4.57
Review Comment: "A beautiful challenging links course. A challenge for golfers of all standards. Great mix of holes, incredible views all round. If you are ever in East Lothian, this is a must play."
Golfshake Rating: 4.86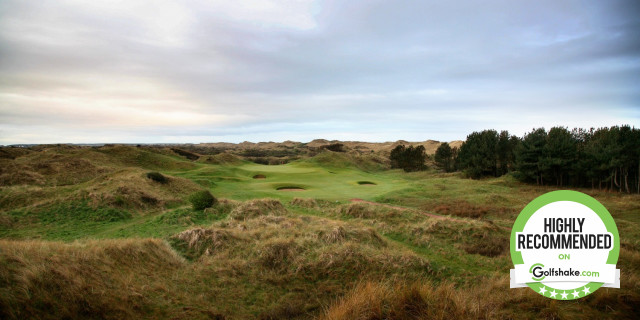 Review Comment: "Perfection in every way, this was supreme class from beginning to end. And with beautiful sunny skies it couldn't have been a better day in any way."
Golfshake Rating: 5.00
Review Comment: "Sunningdale is simply a stunning place to play golf. Everything about it is first class from the greeting at the clubhouse to the staff in the restaurant and the condition of the course."
Golfshake Rating: 4.84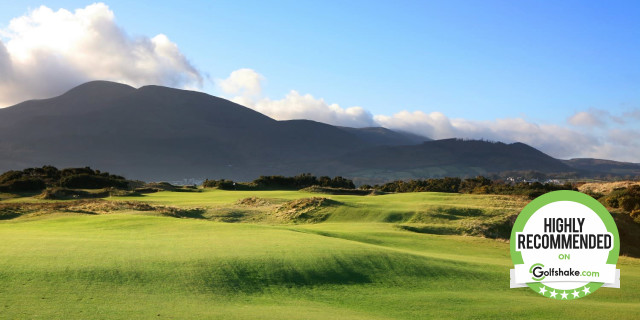 Review Comment: "Wonderful golf course which is intimidating throughout but seems to provide an enjoyment factor above many similar 'top' links golf courses. I played in benign conditions and found it to be gettable off my mid-handicap, when straight off the tee. Fairways and greens pristine. The welcome (admittedly alongside a member) was very warm. Would return in a heartbeat."
Golfshake Rating: 5.00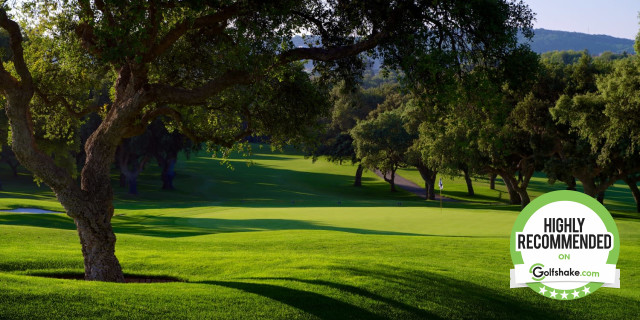 Review Comment: "An absolutely stunning golfing experience. Understated class."
Golfshake Rating: 3.94
Finally, when it came to the best courses played last year, these ten were other clear standouts that were cited.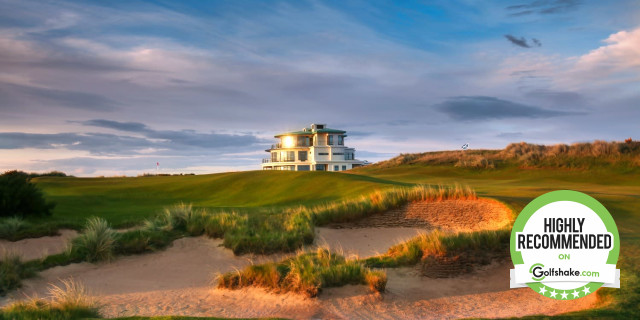 Review Comment: "For a modern course Castle Stuart has great character. The setting and design of the course are magnificent. The changes in elevation add to the character of a course which is in great condition. Add to that a healthy westerly wind, and we had a challenging and most enjoyable round of golf!"
Golfshake Rating: 4.96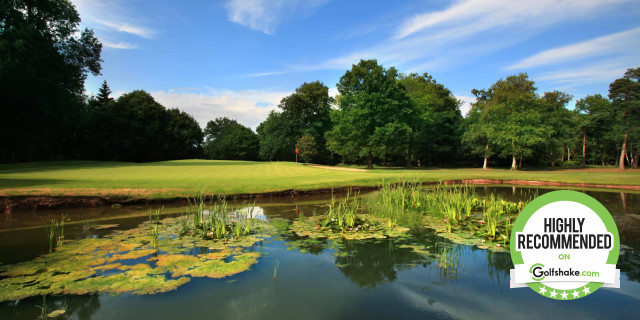 Review Comment: "Both courses in superb condition. The Arden is obviously the jewel here, but don't discount the Aylesford because of that, it's a really good challenge. Tees and greens all kept to a very high standard. Fairways that are close to being carpets."
Golfshake Rating: 4.68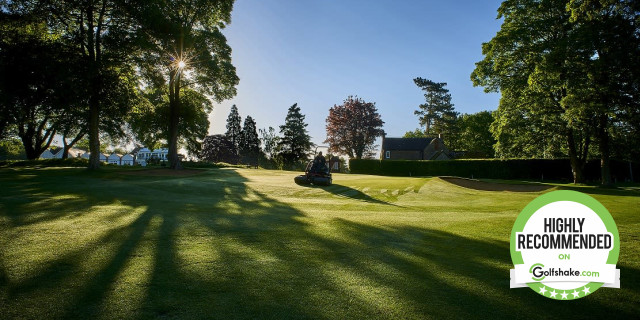 Review Comment: "Beautiful heathland course. Punishing rough. Bunkers tough. Greens true. Long course. Tough in the wind!"
Golfshake Rating: 4.52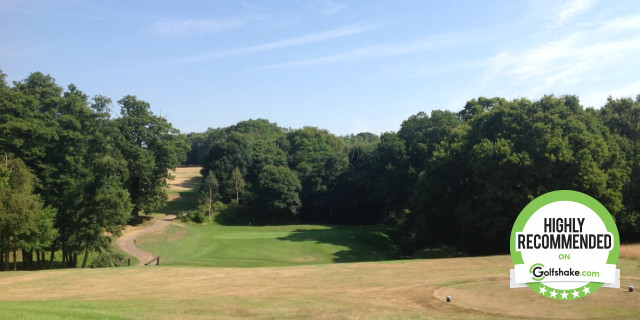 Review Comment: "Fantastic course, great layout. Tough in parts but also forgiving so it's a great mix and beautiful woodland area. Very friendly staff and members, definitely visiting again."
Golfshake Rating: 4.43
Review Comment: "A good course, fairly forgiving and well maintained. I played after a week of heavy rain and the course was in really good condition. Food was very good. Really enjoyed playing Kilworth Springs."
Golfshake Rating: 4.42
Review Comment: "Loved it. Very underappreciated golf course which was in superb condition, has an interesting layout with plenty of water and raised tee boxes. A real fair test. Will be back and will be recommending to friends."
Golfshake Rating: 4.59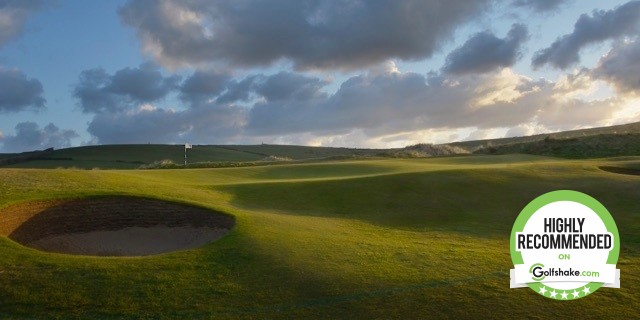 Review Comment: "Fantastic value for money. Paid less than £50 for a late tee off on a Top 100 UK & ROI course in summer. Course immaculate. Great links test with some really interesting holes in the middle section. Local area is very nice too if coming for more than the golf. Highly recommended."
Golfshake Rating: 4.72
Review Comment: "First time playing here, absolutely loved it. Course in great condition, although the greens were lightning. Staff were very welcoming. Will definitely be coming back."
Golfshake Rating: 4.40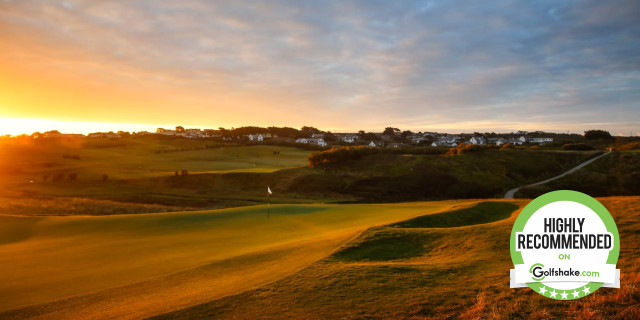 Review Comment: "Can't really say enough good things about the experience. The members love this place and are rightly proud of it. Front nine slightly easier to score on. Views are superb."
Golfshake Rating: 4.50
Review Comment: "A wonderful Links and truly worth a visit. Being a member I am in the fortunate position of playing the course regularly. Nevertheless, it is, among its peers on the North West Coast, one of the best."
Golfshake Rating: 4.85
---
Related Content
5 Must Play Bucket List Golf Courses in the UK
36 of the Best Golf Courses to Play in 2021
---
Related Content: travel Scotland Northern Ireland golfshake Golf Courses England Courses
What do you think? leave your comments below (Comments)
---
Leave your comments below
comments powered by

Disqus
Plan Your Next Round
Ardglass Golf Club
County Down
from £22.00
Save 50%
Castlerock Golf Club
County Londonderry
Galgorm Castle Golf Club
County Antrim
from £13.00
Save 23%
More Golf Course & Travel Features
Plan your next golf break with Golfbreaks.com