The Golf Courses You SHOULD Have Played in 2020
By: Golfshake Editor | Fri 09 Oct 2020 |
Comments
---
With many golfers playing more regularly ever before and a significant numbers of holidaymakers travelling around the UK rather than embarking on trips abroad, it's been a year to experience new courses. However, even the most dedicated of aficionados find it a challenge to visit them all, so what highlights did you miss?
The Golfshake Community submitted thousands of unique reviews during the summer golf boom, so we thought it would be a worthy exercise to isolate the best from this most unique of seasons and discover The Golf Courses You Should Have Played in 2020.
Looking at venues which meet a criteria of new ratings and identifying those that averaged a perfect 5.00 in their Overall Rating and sat at least 4.50 in terms of Value for Money, we are delighted to showcase the 25 destinations that met this extremely high standard.
Whether you have played them in the past or not, in the eyes of everyday golfers this year, these should be on your list to sample for yourself in the future.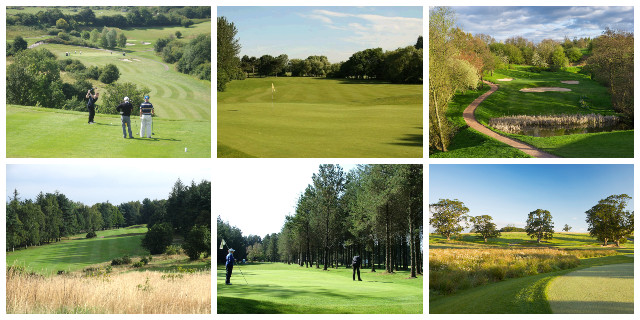 Region: South East of England
2020 Rating: 5.00
Value for Money Rating: 5.00
Region: South West of England
2020 Rating: 5.00
Value for Money Rating: 5.00
Region: North of England
2020 Rating: 5.00
Value for Money Rating: 5.00
Region: West Midlands
2020 Rating: 5.00
Value for Money Rating: 5.00
Region: South of England
2020 Rating: 5.00
Value for Money Rating: 5.00
Region: North of England
2020 Rating: 5.00
Value for Money Rating: 5.00
Region: Northern Ireland
2020 Rating: 5.00
Value for Money Rating: 5.00
Region: North of England
2020 Rating: 5.00
Value for Money Rating: 5.00
Region: Scotland
2020 Rating: 5.00
Value for Money Rating: 5.00
Region: East of England
2020 Rating: 5.00
Value for Money Rating: 5.00
Region: North of England
2020 Rating: 5.00
Value for Money Rating: 5.00
Region: Northern Ireland
2020 Rating: 5.00
Value for Money Rating: 5.00
Region: Northern Ireland
2020 Rating: 5.00
Value for Money Rating: 5.00
Region: West Midlands
2020 Rating: 5.00
Value for Money Rating: 4.80
Region: South of England
2020 Rating: 5.00
Value for Money Rating: 4.80
Region: North of England
2020 Rating: 5.00
Value for Money Rating: 4.75
Region: South of England
2020 Rating: 5.00
Value for Money Rating: 4.75
Region: South East of England
2020 Rating: 5.00
Value for Money Rating: 4.67
Region: North of England
2020 Rating: 5.00
Value for Money Rating: 4.67
Region: East of England
2020 Rating: 5.00
Value for Money Rating: 4.67
Region: North of England
2020 Rating: 5.00
Value for Money Rating: 4.67
Region: North of England
2020 Rating: 5.00
Value for Money Rating: 4.60
Region: South of England
2020 Rating: 5.00
Value for Money Rating: 4.50
Region: North of England
2020 Rating: 5.00
Value for Money Rating: 4.50
Stover (Newton Abbot) Golf Club
Region: South West of England
2020 Rating: 5.00
Value for Money Rating: 4.50
---
Related Content
100 Must Play Golf Courses in 2020
100 Golf Courses to Play in England
50 of the Best UK Courses to Play in 2020
50 Great Value Golf Courses to Play in 2020
50 Golf Courses to Play This Summer Under £50
---
Related Content: Wales travel Scotland Northern Ireland golfshake England Courses
What do you think? leave your comments below (Comments)
---
Leave your comments below
comments powered by

Disqus
Plan Your Next Round
Ardglass Golf Club
County Down
from £22.00
Save 50%
Castlerock Golf Club
County Londonderry
Galgorm Castle Golf Club
County Antrim
from £13.00
Save 23%
More Golf Course & Travel Features
Plan your next golf break with Golfbreaks.com