50 Golf Courses to Play This Summer Under £50
By: Golfshake Editor | Fri 03 Jul 2020 |
Comments
---
Following months of lockdown, we're all looking forward to make up for lost time on the golf course this summer. But where are you going to play?
We all want to visit more courses without breaking the bank, and that's certainly possible if you know where to look. The Golfshake Course Section is a great resource to discover the views of regular golfers who have assessed venues over a variety of key categories, not to mention the Golfshake Tee Time Search Tool is the place to secure that impulsive, last minute round.
Analysing reviews submitted by the Golfshake Community, we have looked specifically at ratings submitted during the months of June, July and August from the years 2017, 2018 and 2019 to identify Highly Recommended venues for your list to experience this season. Crucially, in that pursuit of good value, each of these courses have green fees no higher than £50.
So, find a suitable course near you, and start planning your golf schedule for the summer as we share 50 Golf Courses to Play For Under £50!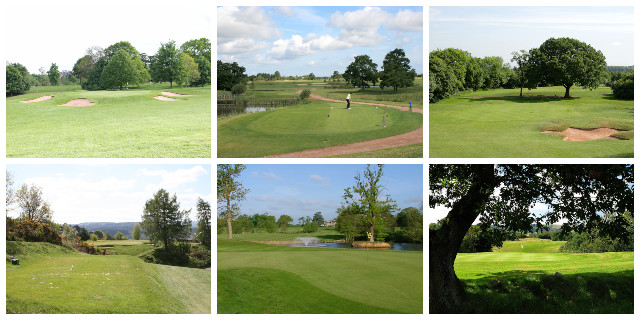 Region: South
Summer 2017/19 Rating: 4.82
Region: West Midlands
Summer 2017/19 Rating: 4.80
Region: South
Summer 2017/19 Rating: 4.80
Region: North
Summer 2017/19 Rating: 4.72
Region: East Midlands
Summer 2017/19 Rating: 4.72
Region: North
Summer 2017/19 Rating: 4.66
Region: South West
Summer 2017/19 Rating: 4.66
Region: North
Summer 2017/19 Rating: 4.66
Region: North
Summer 2017/19 Rating: 4.63
Region: Scotland
Summer 2017/19 Rating: 4.63
Region: South East
Summer 2017/19 Rating: 4.61
Region: South
Summer 2017/19 Rating: 4.61
Region: East
Summer 2017/19 Rating: 4.60
Region: North
Summer 2017/19 Rating: 4.60
Region: North
Summer 2017/19 Rating: 4.58
George Washington Hotel, Golf & Spa
Region: North
Summer 2017/19 Rating: 4.57
Region: East Midlands
Summer 2017/19 Rating: 4.57
Region: East
Summer 2017/19 Rating: 4.55
Region: North
Summer 2017/19 Rating: 4.54
Region: East
Summer 2017/19 Rating: 4.54
Meon Valley Hotel & Country Club
Region: South
Summer 2017/19 Rating: 4.54
Rufford Park Golf & Country Club
Region: East Midlands
Summer 2017/19 Rating: 4.54
Region: East
Summer 2017/19 Rating: 4.53
Balnagask (Nigg Bay) Golf Club
Region: Scotland
Summer 2017/19 Rating: 4.53
Region: South
Summer 2017/19 Rating: 4.53
Region: South East
Summer 2017/19 Rating: 4.53
Region: East
Summer 2017/19 Rating: 4.52
Region: South East
Summer 2017/19 Rating: 4.50
Region: Wales
Summer 2017/19 Rating: 4.50
Region: North
Summer 2017/19 Rating: 4.50
Region: South West
Summer 2017/19 Rating: 4.50
Region: North
Summer 2017/19 Rating: 4.50
Region: South East
Summer 2017/19 Rating: 4.50
Region: North
Summer 2017/19 Rating: 4.50
Region: North
Summer 2017/19 Rating: 4.50
Hamptworth Golf & Country Club
Region: South
Summer 2017/19 Rating: 4.47
Marriott Worsley Park Golf Club
Region: North
Summer 2017/19 Rating: 4.47
Region: South East
Summer 2017/19 Rating: 4.46
Region: West Midlands
Summer 2017/19 Rating: 4.46
Region: South East
Summer 2017/19 Rating: 4.46
Region: South
Summer 2017/19 Rating: 4.46
Region: North
Summer 2017/19 Rating: 4.45
Region: North
Summer 2017/19 Rating: 4.45
Region: South East
Summer 2017/19 Rating: 4.45
Region: East
Summer 2017/19 Rating: 4.45
Region: West Midlands
Summer 2017/19 Rating: 4.45
The Nottinghamshire Golf & Country Club
Region: East Midlands
Summer 2017/19 Rating: 4.45
Region: East Midlands
Summer 2017/19 Rating: 4.44
Region: South East
Summer 2017/19 Rating: 4.44
Region: South East
Summer 2017/19 Rating: 4.44
---
Related Content
100 Must Play Golf Courses in 2020
50 Great Value Golf Courses to Play in 2020
50 of the Best UK Courses to Play in 2020
---
Related Content: Wales travel Scotland England daily picks Courses Best of
What do you think? leave your comments below (Comments)
---
Leave your comments below
comments powered by

Disqus
Plan Your Next Round
Ardglass Golf Club
County Down
from £22.00
Save 50%
Castlerock Golf Club
County Londonderry
Galgorm Castle Golf Club
County Antrim
from £13.00
Save 23%
More Golf Course & Travel Features
Plan your next golf break with Golfbreaks.com