36 of the Best Golf Courses to Play in 2021
By: Golfshake Editor | Thu 17 Dec 2020 |
Comments
---
It's been a hugely challenging period for everyone, the defining worldwide event of a lifetime, but we're all looking for a glimmer of light at the end of a bumpy road in 2021.
For golfers, part of that return to something like normal will involve travelling to and playing new courses, which gratefully many of us were able to accomplish at times during the extended summer of 2020 that became a staggering boom for the game.
But where should you play in the coming year? The Golfshake Course Section and Tee Time Search are useful tools, packed with several hundred thousand independent ratings, but for this feature, we wanted to point you in the direction of venues that were showcased in great detail throughout the past 12 months.
Golfshake Ambassadors were on their travels, across the UK and even to Portugal, experiencing stunning layouts and reviewing them for us. It's here we bring that commentary together into one piece - 36 of the Best Golf Courses to Play in 2021!
Golfshake Rating: 4.65
"The Faldo is a stunning golf course, and a real credit to Sir Nick and his team. Its design is clever, and really makes you think about the shots you need to make to put together a good score. Not to mention the superb vistas that will be discussed for a long time with your playing partners."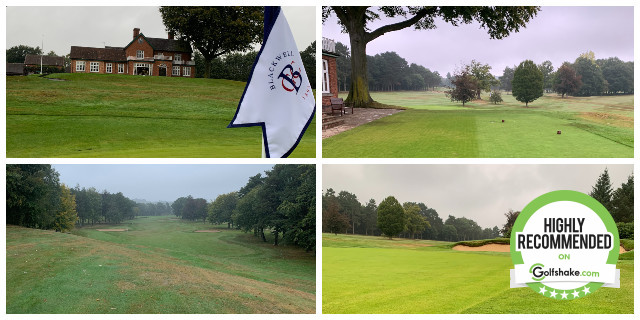 Golfshake Rating: 4.65
"The bunkering and greens are as good as you are likely to find anywhere. The fairways are fantastic and with the ground being sand based the course would be playable all year round. A truly great mix of holes and a challenge for the best golfers but also playable for players of less ability. Magnificent."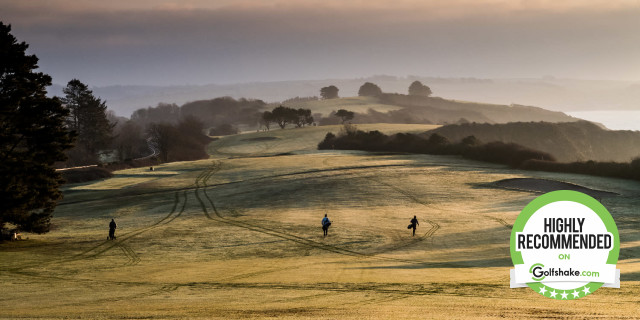 Golfshake Rating: 4.28
"The variety offered by the holes on the back nine make this diverse course interesting to the very end, particularly if the wind blows! A tremendously enjoyable course to play, like the holidays taken at the hotel, Carlyon Bay is a place to unwind, relax and enjoy a round in a truly stunning location."
Golfshake Rating: 4.40
"The course is hilly but that adds to the challenge. The fairways are as good as you'll find, and you don't get a bad lie on them. The greens are as good as you would wish for and run very true. Recent maintenance didn't really cause any issues for us which is testament to the club and staff. A thoroughly enjoyable round and one I would recommend to others."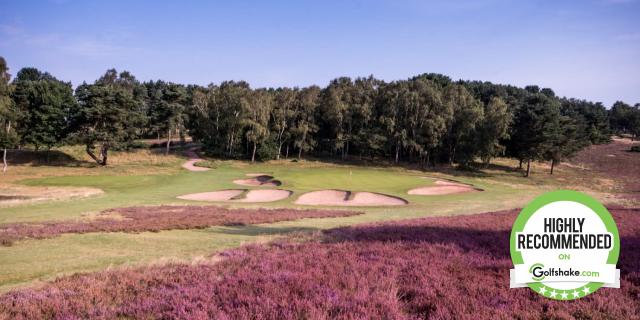 Golfshake Rating: 4.77
"The layout provides a good mix of holes, and is fair and generous from the tee allowing golfers of all abilities to get around the course (with a number of holes very scoreable), although when you fail to concentrate or commit to the shot you'll find yourself quickly in trouble."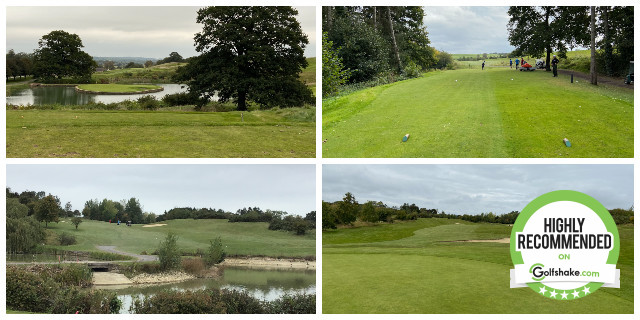 Golfshake Rating: 4.65
"This is a relatively new facility that has proved to be extremely popular with its members and visitors. I love its ethos of encouraging all to come and try the game. It is accessible and fun, in particular for younger golfers."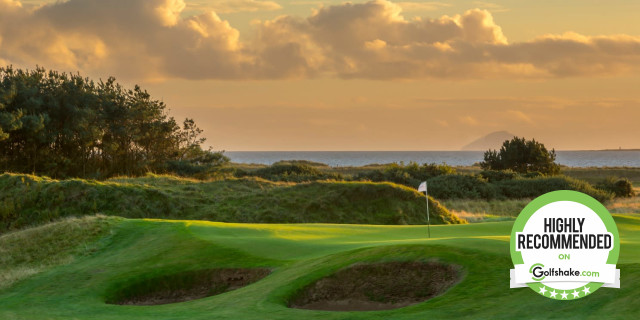 Golfshake Rating: 4.40
"Dundonald Links can be described as pure links golf. Catch it at the right time of day and as the sun rises or sets, the views across the undulating greens and fairways are something to behold. The course is superb, and the conditioning is excellent. This is a must play for anyone visiting the area."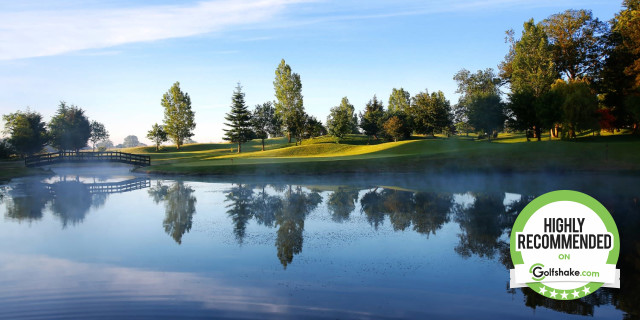 Golfshake Rating: 3.99
"Dunston Hall is not your typical golf resort. Located on the outskirts of Norwich, it features an impressive English country house set in 150 acres of stunning woodland. Built in 1859, the Elizabethan mansion has been fully restored, mixing original and contemporary features in a seamless manner."
Golfshake Rating: 4.68
"Yet again this course didn't disappoint. Fairways were lush, rough was tough and gnarly, bunkers looked and played great and the greens rolled superbly. I don't feel there is a weak hole on the course and it rewards good play and punishes poor golf which to be honest is what it's all about. The food was good with a great choice on offer. Various drinks on offer in the relaxed bar and grill."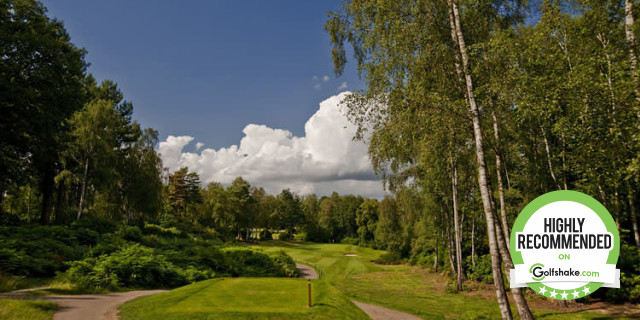 Golfshake Rating: 4.50
"The Bernard Hunt is a fantastic course. For those that are straight off the tee you could well put a score together, but you do need to be sharp in all aspects of your game. The condition is superb, from manicured tee boxes to pure lush greens. You will struggle to find anything wrong with the condition, as you would expect for such a high-quality venue, one that will be super playable all year round which is always a plus to any course."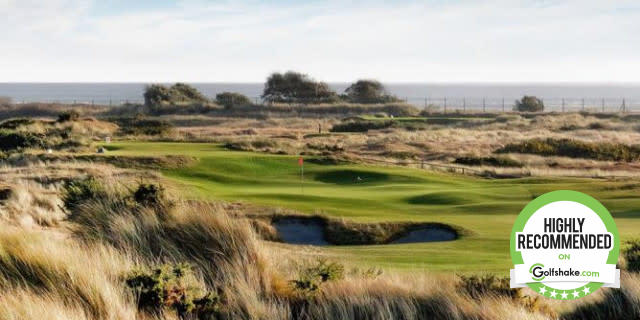 Golfshake Rating: 4.40
"I am in great danger of either repeating myself or running out of superlatives to describe the course which is a brilliant design a terrific test of golf in a fantastic location and was in excellent condition thanks the greens staff who are led by Course Manager Greig Easton who has done a superb job since joining from Royal Cinque Ports."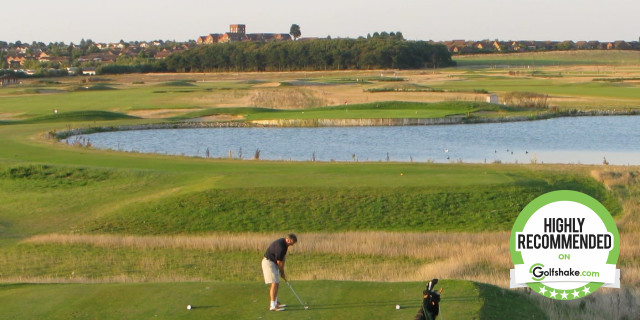 Golfshake Rating: 3.99
"We came expecting to find a tranquil and picturesque seaside course with a historic country house hotel. What we found was a venue on the verge of elevating its status to higher echelons of the game in the UK and with aspirations to hold major events."
Golfshake Rating: 4.31
"Hill Barn is an excellent test of golf, marked by great views and challenging slopes. Among a lot of bland parkland tracks – that seem to be unusually populous in Sussex, for some reason – this course stands out for its refusal to yield to crude 'bomb and gouge' tactics. It's a real test of strategy as well as fine marksmanship."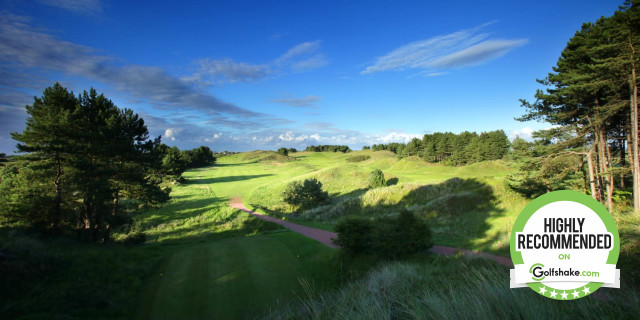 Golfshake Rating: 4.92
"The terrain on which this club is based is superb. The turf is tight but fair. The extensive swoops, humps and hollows with a plethora of bunkers ensure you are playing three-dimensional chess as you attempt to plot your way around the links. The back nine is as good as I anticipated following my pre-round research. If Greg Norman describes it as the best back nine in Britain then you have to take notice. Hillside is simply superb."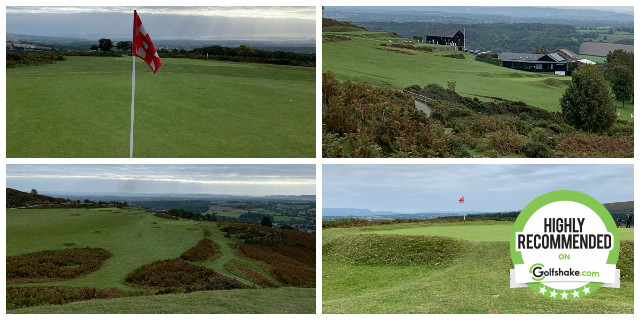 Golfshake Rating: 4.48
"With the course being an inland links it is playable all year round, making Kington a very attractive venue. Greens are as good as you're likely to find, top quality fairways and some of the best if not the best views you'll see. At £25 for a weekday round, you will struggle to find better value anywhere."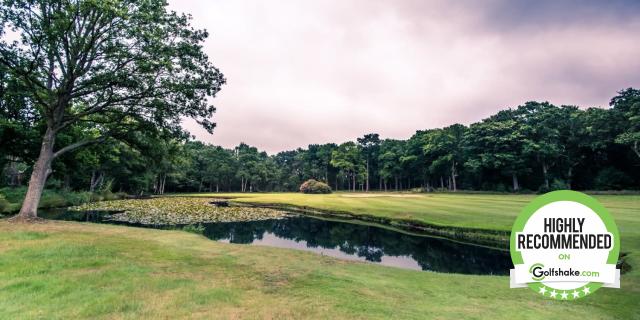 Golfshake Rating: 4.65
"I came with high expectations, but I was still blown away by the quality and playability of the course in stunning surroundings, with exceptional pace of play. Overall, I was happy with how I played given it was my first visit, but on the few occasions when I failed to concentrate or properly consider my options I soon found myself in trouble and kicking myself for taking the wrong shot or club choice."
Golfshake Rating: 4.69
"This is a course that ensures the player needs to make a lot of decisions off the tee. The design includes smart uses of elevation, camber, and choice of lines for the tee shot. It allows for aggressive risk taking but also rewards the more conservative approach. If you are able to shape the ball both ways, it is a distinct advantage at Longcliffe."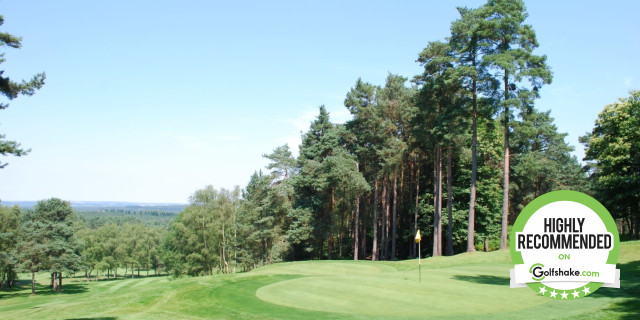 Golfshake Rating: 4.36
"In a word, this golf course is a jewel. It features thousands of mature trees, plenty of water, well-manicured fairways, beautifully maintained bunkers filled with "proper' sand and glorious greens. If you hit the ball straight and put your drives in the right place you will score well here, but the trees and water must be avoided."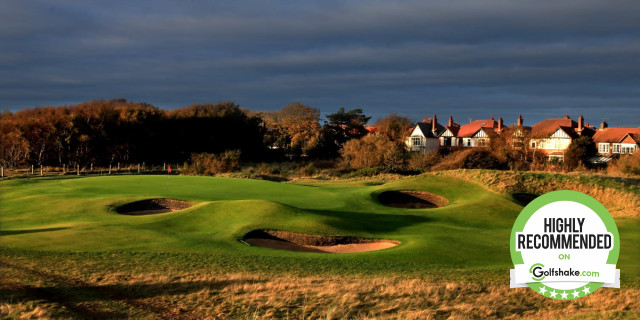 Golfshake Rating: 4.88
"Ultimately, Royal Lytham & St Annes represents one of the finest tests of golf available in the United Kingdom. Having taken RLSA off my bucket list, I am replacing it back as I now find it necessary to play it over two days and discover the delights of the Dormy House. This was a golfing experience of the finest order that I need to repeat."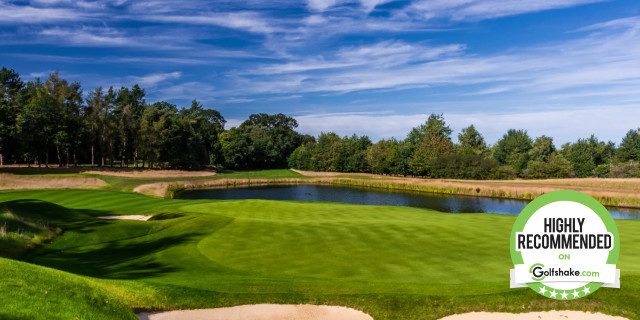 Golfshake Rating: 3.90
"The course is really well designed and thought out. The greens have run-off areas that would not look out of place on The European Tour. The greenside bunkers are deep and challenging and the fairway bunkers are in the right positions - especially on holes that turn from one side to the other."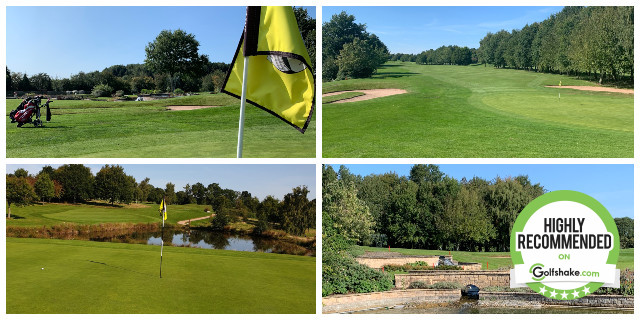 Golfshake Rating: 4.45
"I thoroughly enjoyed the whole round and it offers challenges for every aspect of your game. Tight tee shots, graduated rough and small fast greens can cause problems for any level of golfer, but the course is also playable and one I'm sure everyone would enjoy."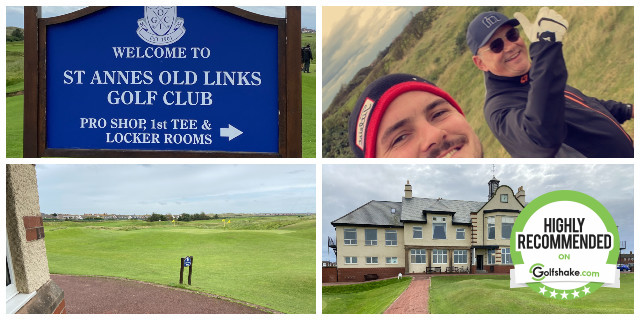 Golfshake Rating: 4.14
"If you enjoy tough, well presented links courses then this venue is definitely worth a visit. My intention is to try and return during the winter because I think that this turf will play superbly given the free draining sand and the way in which the course was set up. The greens were excellent. True and running at a decent pace."
Golfshake Rating: 3.84
"Stoke by Nayland has a very strong set of facilities for both golfers and those looking to relax in the Suffolk countryside. With two excellent golf courses, smart hotel facilities and great dining options, the venue has all the components required for a superb golf break."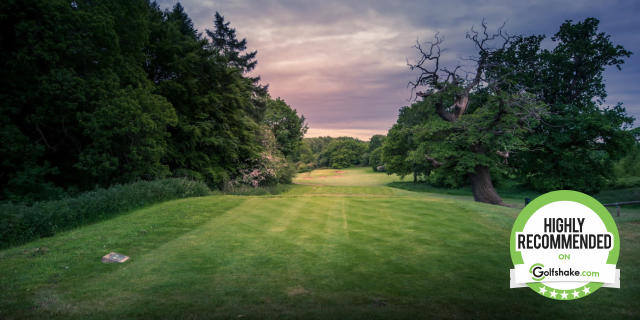 Golfshake Rating: 4.21
"Stoneleigh is a great example of a relatively small course which makes the most of its assets, and deserves its positive reviews from the Golfshake Community, especially considering the cost to play there (at time of writing between £15-30, with some prices including food), and is a course I'd recommend to anyone looking for a new challenge in the Midlands area - just don't expect to see any deer!"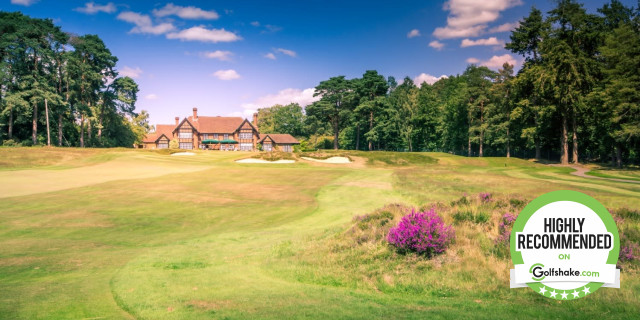 Golfshake Rating: 4.99
"All things considered, I can only recommend that people take the chance to cross Swinley Forest off their golfing bucket list as soon as possible. Whilst it obviously comes with a relatively steep green fee, it really is a course which delights at every turn, and one you wish you could play time and again, and is further complemented by the charming clubhouse offering high quality food and views to die for."
Golfshake Rating: 4.01
"I thoroughly enjoyed my first return to The Abbey and I wasn't disappointed by what was on offer. The course was in great condition, especially as we had not long been back from lockdown and I know they aren't still running on full complement of green staff."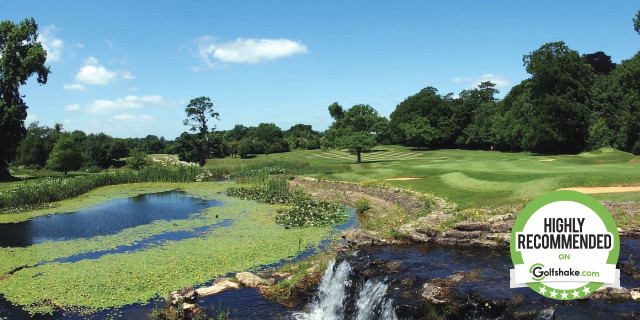 Golfshake Rating: 4.91
"This is a course that provokes memories. I really enjoyed the design and it is clear that Peter Alliss and Clive Clark have entered the head of the average golfer and then messed with it. The excellent drainage offers perfect conditions all year round. The routing is sympathetic to the surroundings and provides stunning views and vistas. There are some excellent holes that will stay with me for a long time. Particularly most of the short holes. Consider the use of a buggy for the first round as you will surely want to play more than once if you have the opportunity."
Golfshake Rating: 4.71
"Overall, The Shire is a great day out. Beginning from the moment you pull in to be greeted by a statue of Seve himself, to the clubhouse and facilities, to the 1st and 18th holes, this truly is a golfing experience for all to consume."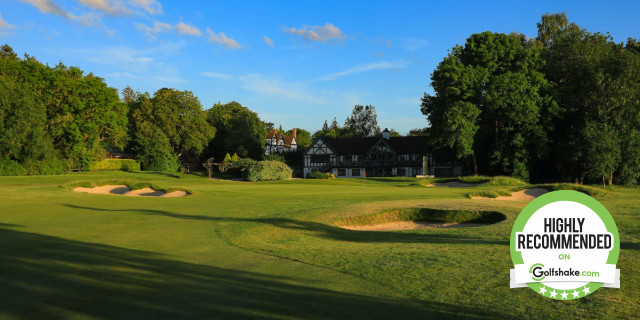 Golfshake Rating: 4.11
"The greens were probably the best I have seen this year, running true. It is a par 72 and a SSI of 69 and I think it is bang on the number. From just £35 a round, The Springs should be considered a must play."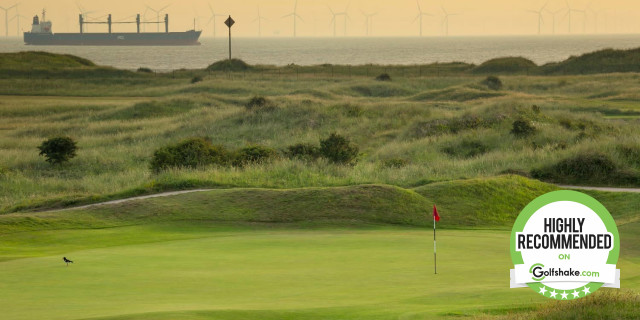 Golfshake Rating: 4.85
"Overall, I was really impressed by the standard of West Lancs. The course's tag line is "the truest links on England's Golf Coast'' and it sums up the experience perfectly. Like many links courses there is nothing beautiful about the scenery, but the quality of the layout is how you judge it. The best greens I have played on."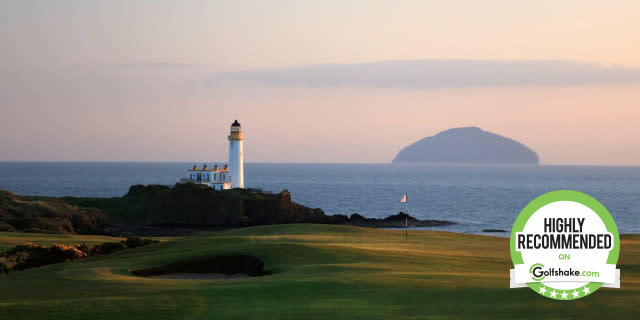 Golfshake Rating: 5.00
"The King Robert the Bruce really does complement the Ailsa. You may be forgiven for thinking that it plays second fiddle to the Ailsa Course, but it holds its own and should be held in the same high regard. If I was returning to Turnberry, I would be looking forward to another crack at this course just as much as I would the Ailsa. A great addition to a superb venue."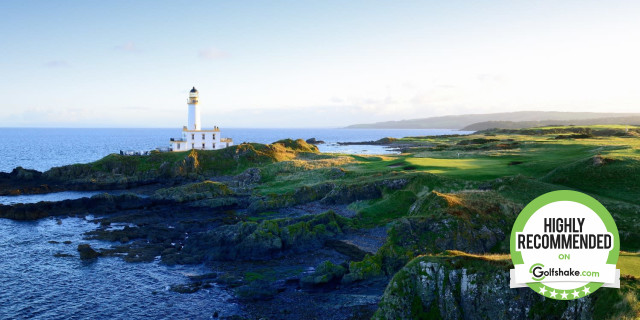 Golfshake Rating: 5.00
"For me, it was simply the best venue I've been lucky to experience. From the minute you pull into the resort until the second you, regrettably, have to leave, everything about the experience of playing the Golfshake Highly Recommended Ailsa Course at Turnberry is five stars."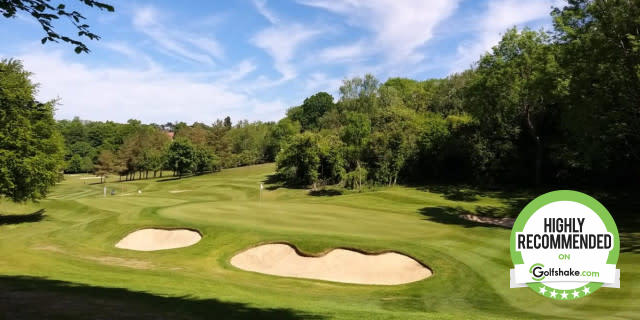 Golfshake Rating: 4.37
"I love the way Tyrrells Wood looks and plays. The variety of trees and the way the course has been sculptured in them makes for a super enjoyable round of golf. It's easy on the eye with stunning views. Well maintained and a pleasure to have been able to play and certainly not out of place in the particular part of the world it finds itself in."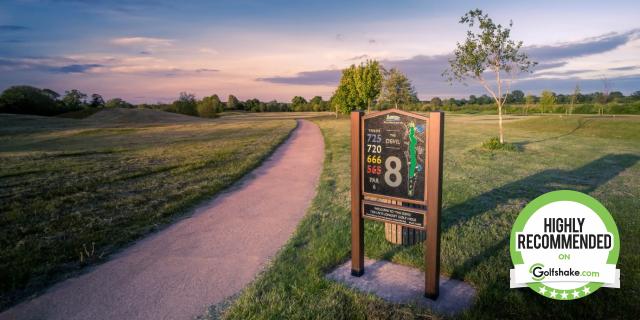 Golfshake Rating: 4.43
"Overall, West Midlands is a great choice for those looking to enjoy golf without significant cost, hopefully make a few birdies, and play some memorable holes, and it's understandable why it's so popular with golfers and societies alike. As the course matures over the years it can only get better."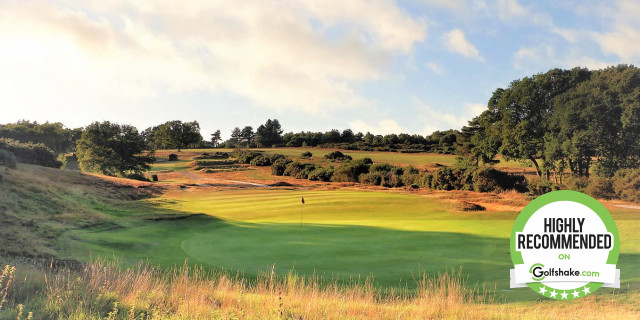 Golfshake Rating: 4.26
"Woodbridge is a great course. It is really tough in places, as you would expect from any top-quality heathland course. But if you keep it in play and away from the well-placed bunkers you can score. It's definitely a thinking players' course, hitting driver on every hole isn't the best route but you can really enjoy plotting your way around."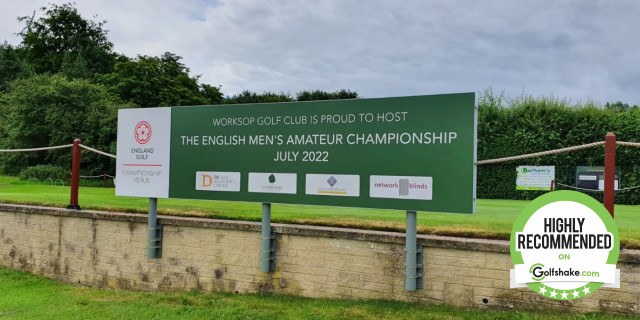 Golfshake Rating: 4.55
"Worksop is a club that has a lot going for it. Excellent greens and fairways matched with some unusual but interesting hole layouts. Easily accessible to the visiting golfer and boasts a strong reputation locally for its hospitality and welcome. Link this with this strong and ongoing affiliation to some of Europe's finest golfers and that makes for a very strong package."
---
Related Content
The Golf Courses You SHOULD Have Played in 2020
20 Most Improved Golf Courses in England in 2020
50 Golf Courses to Play This Summer Under £50
50 of the Best Golf Courses to Play in Autumn
---
Related Content: travel Scotland Golf Courses England Courses
What do you think? leave your comments below (Comments)
---
Leave your comments below
comments powered by

Disqus
Plan Your Next Round
Ardglass Golf Club
County Down
from £22.00
Save 50%
Castlerock Golf Club
County Londonderry
Galgorm Castle Golf Club
County Antrim
from £13.00
Save 23%
More Golf Course & Travel Features
Plan your next golf break with Golfbreaks.com