20 of the Best Courses for Pace of Play in 2020
By: Golfshake Editor | Thu 27 Feb 2020 |
Comments
---
Intriguingly, we discovered in the 2019 Golfshake Survey that golfers rate 'Pace of Play' as being a more important factor than 'Hospitality' when they judge the quality of a venue. Ultimately, the majority of players want to get round in a comfortable, consistent pace, rather than finding themselves stuck waiting for lengthy periods on tees.
So much of that can be determined by the nature of the layout, the management of the club, and the behaviour of members. If you are one of those golfers who desires to play 18 holes in a timely fashion, then we have taken a look at the Golfshake Course Section to reveal which courses that the Golfshake Community reviewed most positively for their Pace in 2019.
Find a venue near you to experience this year - and let us know if they were right!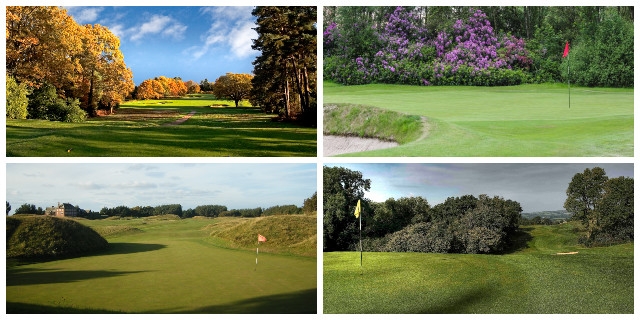 Region: East Midlands
2019 Pace of Play Rating: 5.00
Region: South East
2019 Pace of Play Rating: 5.00
Region: North
2019 Pace of Play Rating: 5.00
Region: North
2019 Pace of Play Rating: 5.00
Region: West Midlands
2019 Pace of Play Rating: 5.00
Region: East Midlands
2019 Pace of Play Rating: 4.86
Region: West Midlands
2019 Pace of Play Rating: 4.83
Region: West Midlands
2019 Pace of Play Rating: 4.82
Goswick Links (Berwick) Golf Club
Region: North
2019 Pace of Play Rating: 4.80
Region: North
2019 Pace of Play Rating: 4.80
Region: East
2019 Pace of Play Rating: 4.80
Region: West Midlands
2019 Pace of Play Rating: 4.80
Region: North
2019 Pace of Play Rating: 4.80
Region: South West
2019 Pace of Play Rating: 4.78
Region: West Midlands
2019 Pace of Play Rating: 4.77
Region: North
2019 Pace of Play Rating: 4.71
Region: East
2019 Pace of Play Rating: 4.71
Burgham Park Golf and Leisure Club
Region: North
2019 Pace of Play Rating: 4.71
Region: East
2019 Pace of Play Rating: 4.70
Region: South East
2019 Pace of Play Rating: 4.67
---
Related Articles
20 of the Best Course Layouts to Play in 2020
20 of the Best Courses for Hospitality in 2020
20 of the Best Courses for Food & Drink in 2020
20 Courses to Play in 2020 in Scotland
20 Courses to Play in 2020 in Northern Ireland
20 Courses to Play in 2020 in Wales
20 Courses to Play in 2020 in the Midlands
20 Courses to Play in 2020 in the North
20 Courses to Play in 2020 in the South West
20 Courses to Play in 2020 in the East
20 Courses to Play in 2020 in the South East
100 Golf Courses to Play in England
100 Must Play Golf Courses in 2020
50 of the Best UK Courses to Play in 2020
50 Great Value Golf Courses to Play in 2020
Top 50 Best Reviewed Golf Courses in 2019
Most Popularly Reviewed Golf Courses in 2019
The Best Golf Experiences in the UK
The Best 9 Hole Golf Courses of 2019
Most Improved Golf Courses in 2019
---
Related Content: Wales travel Scotland Pace of Play Northern Ireland Must Play 2020 golfshake England Courses 2019 Best
What do you think? leave your comments below (Comments)
---
Leave your comments below
comments powered by

Disqus
Plan Your Next Round
Ardglass Golf Club
County Down
from £22.00
Save 50%
Castlerock Golf Club
County Londonderry
Galgorm Castle Golf Club
County Antrim
from £13.00
Save 23%
More Golf Course & Travel Features
Plan your next golf break with Golfbreaks.com