20 Courses to Play in 2020 in the North
By: Golfshake Editor | Wed 05 Feb 2020 |
Comments
---
Encompassing the likes of Yorkshire, Lancashire, Cheshire, County Durham and Northumberland, there is a lot of ground to cover in the North of England, but crucially there are many fine golf courses to discover, including legendary Open Championship venues, magical Alister MacKenzie creations, and modern stay & play resorts.
However, with such choice available, where do you go? Well, if you value the views of everyday, regular golfers, then we have analysed independent reviews submitted into the Golfshake Course Section to identify 20 Courses to Play in 2020.
Each of the featured venues in this article had at least five different reviews posted during 2019, ensuring that the ratings are fresh, revealing Highly Recommended destinations that are worth experiencing as we embrace the new decade.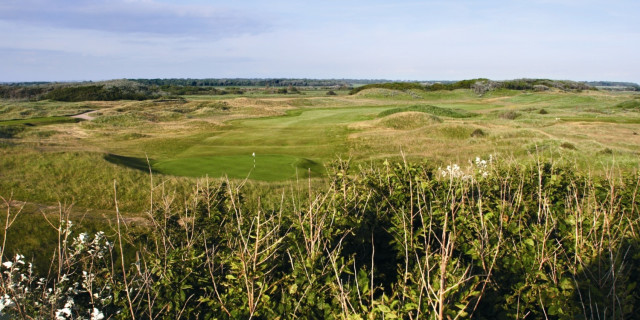 (The West Lancashire Golf Club)
Golfshake Rating: 4.87
Golfshake Rating: 4.84
Royal Lytham & St Annes Golf Club
Golfshake Rating: 4.84
Golfshake Rating: 4.81
Golfshake Rating: 4.81
Golfshake Rating: 4.76
Golfshake Rating: 4.76
Golfshake Rating: 4.75
Golfshake Rating: 4.74
Golfshake Rating: 4.73
Golfshake Rating: 4.72
Golfshake Rating: 4.72
Golfshake Rating: 4.72
Golfshake Rating: 4.66
Golfshake Rating: 4.65
Golfshake Rating: 4.65
Golfshake Rating: 4.64
Golfshake Rating: 4.63
Golfshake Rating: 4.61
Golfshake Rating: 4.61
---
Related Articles
20 of the Best Course Layouts to Play in 2020
20 Courses to Play in 2020 in Northern Ireland
20 Courses to Play in 2020 in Wales
20 Courses to Play in 2020 in the Midlands
100 Golf Courses to Play in England
100 Must Play Golf Courses in 2020
50 of the Best UK Courses to Play in 2020
Golf Courses to Play in Scotland
50 Great Value Golf Courses to Play in 2020
Top 50 Best Reviewed Golf Courses in 2019
Most Popularly Reviewed Golf Courses in 2019
The Best Golf Experiences in the UK
The Best 9 Hole Golf Courses of 2019
Most Improved Golf Courses in 2019
---
Related Content: travel North Must Play 2020 Must Play golfshake England Courses 2019
What do you think? leave your comments below (Comments)
---
Leave your comments below
comments powered by

Disqus
More Golf Course & Travel Features
Plan your next golf break with Golfbreaks.com