20 of the Best Course Layouts to Play in 2020
By: Golfshake Editor | Mon 03 Feb 2020 |
Comments
---
When searching for new courses to play, you want to hear what your fellow golfers have to say. That's where the Golfshake Course Section comes into its own, a vast resource with over 250,000 independent reviews submitted by the Golfshake Community. Rating venues across a wide range of criteria, it's a great way to see what the average golfer thinks.
Specifically, if you are someone who especially values the challenge or architectural quality of a golf course, then you'll be interested to know more about the most highly regarded Course Layouts on Golfshake. We have compiled the reviews posted throughout 2019, breaking down the category left for the Course, picking out those venues with at least nine separate ratings, creating this 20 of the Best Course Layouts to Play in 2020.
We're in a new year and new decade, so reflecting that, look out for a continuing series of feature articles that cover even more courses, some predictable, others unexpected, but all of which that come Highly Recommended.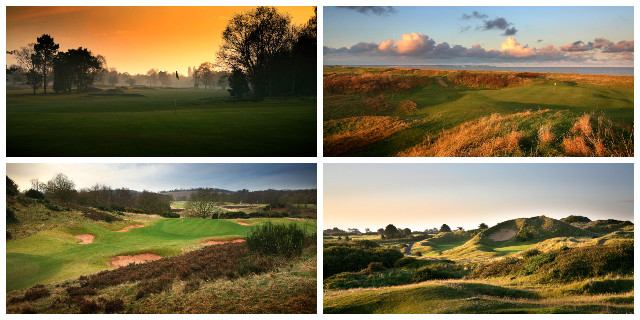 Region: East Midlands
2019 Course Rating: 5.00
Region: South
2019 Course Rating: 5.00
Region: 4.91
2019 Course Rating:
Region: South West
2019 Course Rating: 4.91
Region: South East
2019 Course Rating: 4.89
Region: South
2019 Course Rating: 4.87
Region: East Midlands
2019 Course Rating: 4.86
Region: South West
2019 Course Rating: 4.85
Region: West Midlands
2019 Course Rating: 4.84
Region: South East
2019 Course Rating: 4.83
St Mellion International Resort
Region: South West
2019 Course Rating: 4.80
Region: Scotland
2019 Course Rating: 4.80
Region: South
2019 Course Rating: 4.80
Region: South East
2019 Course Rating: 4.79
Region: South West
2019 Course Rating: 4.79
Region: South East
2019 Course Rating: 4.78
Region: South West
2019 Course Rating: 4.78
Region: West Midlands
2019 Course Rating: 4.78
Region: Wales
2019 Course Rating: 4.78
Region: Scotland
2019 Course Rating: 4.78
---
Related Articles
100 Golf Courses to Play in England
100 Must Play Golf Courses in 2020
50 of the Best UK Courses to Play in 2020
Golf Courses to Play in Scotland
50 Great Value Golf Courses to Play in 2020
Top 50 Best Reviewed Golf Courses in 2019
Most Popularly Reviewed Golf Courses in 2019
The Best Golf Experiences in the UK
The Best 9 Hole Golf Courses of 2019
Most Improved Golf Courses in 2019
---
Related Content: Wales travel Scotland Northern Ireland Must Play 2020 Must Play golfshake England Courses 2019 Best
What do you think? leave your comments below (Comments)
---
Leave your comments below
comments powered by

Disqus
Plan Your Next Round
Ardglass Golf Club
County Down
from £22.00
Save 50%
Castlerock Golf Club
County Londonderry
Galgorm Castle Golf Club
County Antrim
from £13.00
Save 23%
More Golf Course & Travel Features
Plan your next golf break with Golfbreaks.com