20 of the Best Courses for Hospitality in 2020
By: Golfshake Editor | Tue 11 Feb 2020 |
Comments
---
These days, golf clubs and venues aim to deliver a quality experience alongside their course. The layout and its conditioning will always be the main attraction, but something you take away from visiting a new place was the welcome and hospitality that you received during that time, a memorable service beyond the fairways.
When golfers review courses on Golfshake, one of the key attributes they rate is the Hospitality of the venue. That can be interpreted in several ways, but when a club is viewed positively for that category, then you will feel part of it for the day.
The Golfshake Course Section is home to over 250,000 independent golf course reviews, providing an invaluable resource for golfers looking to judge the wide opinion of the Golfshake Community.
If you want to visit somewhere where a warm welcome, friendly staff and excellent service can be assured, then based on ratings submitted last year, here are 20 of the Best Courses for Hospitality in 2020.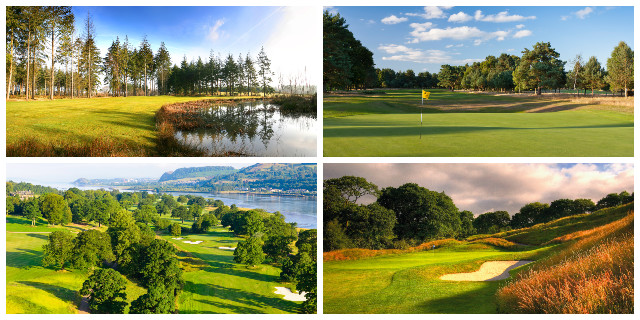 Region: Scotland
2019 Hospitality Rating: 5.00
Region: East Midlands
2019 Hospitality Rating: 5.00
Region: North
2019 Hospitality Rating: 5.00
Region: West Midlands
2019 Hospitality Rating: 5.00
Region: Wales
2019 Hospitality Rating: 5.00
Region: North
2019 Hospitality Rating: 5.00
Region: North
2019 Hospitality Rating: 5.00
Region: West Midlands
2019 Hospitality Rating: 5.00
Region: South West
2019 Hospitality Rating: 4.91
St Mellion International Resort
Region: South West
2019 Hospitality Rating: 4.90
Region: West Midlands
2019 Hospitality Rating: 4.89
Region: North
2019 Hospitality Rating: 4.88
Region: North
2019 Hospitality Rating: 4.88
Region: North
2019 Hospitality Rating: 4.86
Region: North
2019 Hospitality Rating: 4.86
Region: North
2019 Hospitality Rating: 4.86
Region: South East
2019 Hospitality Rating: 4.83
Region: Scotland
2019 Hospitality Rating: 4.83
Region: Scotland
2019 Hospitality Rating: 4.83
The Rolls of Monmouth Golf Club
Region: Wales
2019 Hospitality Rating: 4.83
---
Related Articles
20 of the Best Course Layouts to Play in 2020
20 Courses to Play in 2020 in Northern Ireland
20 Courses to Play in 2020 in Wales
20 Courses to Play in 2020 in the Midlands
20 Courses to Play in 2020 in the North
100 Golf Courses to Play in England
100 Must Play Golf Courses in 2020
50 of the Best UK Courses to Play in 2020
Golf Courses to Play in Scotland
50 Great Value Golf Courses to Play in 2020
Top 50 Best Reviewed Golf Courses in 2019
Most Popularly Reviewed Golf Courses in 2019
The Best Golf Experiences in the UK
The Best 9 Hole Golf Courses of 2019
Most Improved Golf Courses in 2019
---
Related Content: Wales travel Scotland Must Play 2020 England Courses Best 2019
What do you think? leave your comments below (Comments)
---
Leave your comments below
comments powered by

Disqus
Plan Your Next Round
Ardglass Golf Club
County Down
from £22.00
Save 50%
Castlerock Golf Club
County Londonderry
Galgorm Castle Golf Club
County Antrim
from £13.00
Save 23%
More Golf Course & Travel Features
Plan your next golf break with Golfbreaks.com