20 of the Best Value for Money Courses in 2020
By: Golfshake Editor | Thu 27 Feb 2020 |
Comments
---
Everyone loves a bargain and golfers are no exception. Finding great value isn't necessarily about the courses that are the least expensive, but also those that deliver a memorable experience for the cost. Featuring a balance of those two categories, if you are looking for somewhere to play this year, as part of our continuing Must Play 2020 Series, we reveal 20 of the Best Value for Money Courses.
Delving into the Golfshake Course Section - which is a vast resource featuring over 250,000 independent reviews - we have discovered which venues the Golfshake Community rated most highly for value for money last season, identifying destinations that you should consider experiencing in 2020.
Here are just 20 of the best, find one near you, and share your review on Golfshake!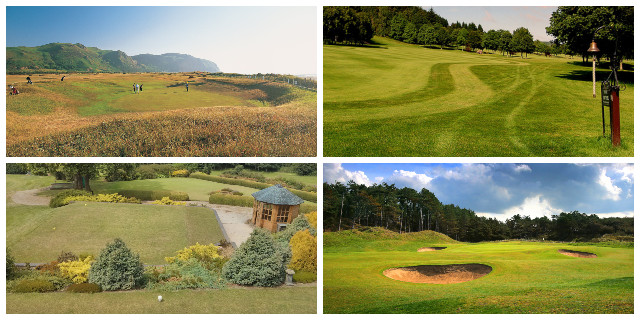 Region: North
2019 Value for Money Rating: 5.00
Region: North
2019 Value for Money Rating: 5.00
Region: West Midlands
2019 Value for Money Rating: 5.00
Region: Scotland
2019 Value for Money Rating: 5.00
Region: West Midlands
2019 Value for Money Rating: 5.00
Region: North
2019 Value for Money Rating: 4.90
The Manor Golf Club (Kingstone)
Region: West Midlands
2019 Value for Money Rating: 4.88
Region: West Midlands
2019 Value for Money Rating: 4.87
Region: West Midlands
2019 Value for Money Rating: 4.86
Region: Scotland
2019 Value for Money Rating: 4.83
Region: South East
2019 Value for Money Rating: 4.83
Goswick Links (Berwick) Golf Club
Region: North
2019 Value for Money Rating: 4.80
Region: North
2019 Value for Money Rating: 4.80
Region: North
2019 Value for Money Rating: 4.80
Region: North
2019 Value for Money Rating: 4.80
Region: East
2019 Value for Money Rating: 4.80
Region: East Midlands
2019 Value for Money Rating: 4.80
Region: North
2019 Value for Money Rating: 4.80
Region: North
2019 Value for Money Rating: 4.80
Conwy (Caernarvonshire) Golf Club
Region: Wales
2019 Value for Money Rating: 4.80
---
Related Articles
20 of the Best Course Layouts to Play in 2020
20 of the Best Courses for Hospitality in 2020
20 of the Best Courses for Food & Drink in 2020
20 Courses to Play in 2020 in Scotland
20 Courses to Play in 2020 in Northern Ireland
20 Courses to Play in 2020 in Wales
20 Courses to Play in 2020 in the Midlands
20 Courses to Play in 2020 in the North
20 Courses to Play in 2020 in the South West
20 Courses to Play in 2020 in the East
20 Courses to Play in 2020 in the South East
100 Golf Courses to Play in England
100 Must Play Golf Courses in 2020
50 of the Best UK Courses to Play in 2020
50 Great Value Golf Courses to Play in 2020
Top 50 Best Reviewed Golf Courses in 2019
Most Popularly Reviewed Golf Courses in 2019
The Best Golf Experiences in the UK
The Best 9 Hole Golf Courses of 2019
Most Improved Golf Courses in 2019
---
Related Content: Wales Value for Money travel Scotland Northern Ireland Must Play 2020 golfshake England Courses 2019 Best
What do you think? leave your comments below (Comments)
---
Leave your comments below
comments powered by

Disqus
Plan Your Next Round
Ardglass Golf Club
County Down
from £22.00
Save 50%
Castlerock Golf Club
County Londonderry
Galgorm Castle Golf Club
County Antrim
from £13.00
Save 23%
More Golf Course & Travel Features
Plan your next golf break with Golfbreaks.com