50 Courses With Easiest Greens in the UK
By: Kieran Clark | Thu 02 May 2019 |
Comments
---
Following our statistical look at the most challenging greens in the UK, we delved into the Golfshake Score Tracker to identify courses that our golfers have recorded the fewest average putts.
Like the previous article, there is no definitive way to assess the difficulty of greens, as results can be determined the ability of the golfers who have tracked their stats, and many of the holes could have lower numbers due to small surfaces, or players chipping closer to the hole than they would from a longer distance approach shot.
However, we hope that this is a fun little insight behind these courses, which can be interpreted individually.
These venues all had at least 30 rounds recorded during the period between 2016 and 2018, by players with handicaps less than 27, and with anomalies such as 0 putts on a hole being removed from the stats to hopefully deliver an accurate (as possible) representation of the easiest greens that you could face across the country. Here are 50 Courses with the Least Challenging Greens in the UK.
Average Total Putts – 29.90
Easiest Green – 18th: 1.419
Hardest Green - 1st & 2nd: 1.903
Average Total Putts - 30.14
Easiest Green - 5th: 1.565
Hardest Green - 17th: 1.768
Average Total Putts - 30.16
Easiest Green - 3rd: 1.551
Hardest Green - 16th: 1.812
Average Total Putts - 30.42
Easiest Green - 9th 1.380
Hardest Green - 7th: 1.901
Average Total Putts - 30.66
Easiest Green - 11th: 1.553
Hardest Green - 4th & 9th: 1.842
Average Total Putts - 30.69
Easiest Green - 14th: 1.457
Hardest Green - 4th & 9th: 1.857
Average Total Putts - 30.71
Easiest Green - 9th: 1.452
Hardest Green - 7th: 2.000
Average Total Putts - 30.76
Easiest Green - 4th: 1.533
Hardest Green - 3rd: 1.933
Average Total Putts - 30.96
Easiest Green - 7th: 1.588
Hardest Green - 6th & 18th: 1.804
Average Total Putts - 31.01
Easiest Green - 12th: 1.626
Hardest Green - 17th: 1.846
Average Total Putts -31.03
Easiest Green - 14th: 1.524
Hardest Green - 8th: 1.905
Average Total Putts - 31.04
Easiest Green - 9th: 1.525
Hardest Green - 15th: 1.863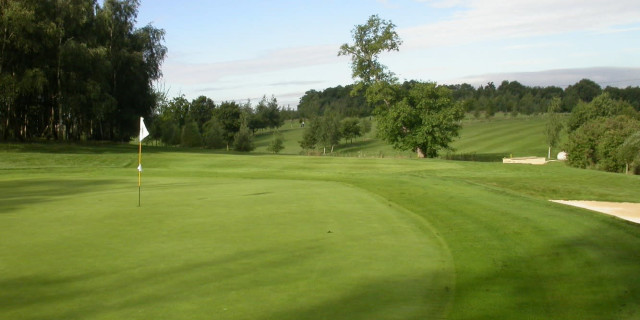 Average Total Putts - 31.11
Easiest Green - 2nd: 1.613
Hardest Green - 4th: 1.839
Average Total Putts - 31.13
Easiest Green - 5th: 1.563
Hardest Green - 2nd: 2.094
Average Total Putts - 31.21
Easiest Green - 4th & 11th: 1.571
Hardest Green - 5th & 15th: 1.821
Average Total Putts - 31.23
Easiest Green - 11th: 1.500
Hardest Green - 16th: 1.925
Average Total Putts - 31.23
Easiest Green - 17th: 1.629
Hardest Green - 2nd: 1.968
Average Total Putts - 31.26
Easiest Green - 15th: 1.585
Hardest Green - 2nd, 4th & 9th: 1.817
Average Total Putts - 31.33
Easiest Green - 13th: 1.581
Hardest Green - 1st: 2.047
Average Total Putts - 31.33
Easiest Green - 11th: 1.519
Hardest Green - 18th: 1.963
Average Total Putts - 31.37
Easiest Green - 15th: 1.588
Hardest Green - 5th: 1.977
Average Total Putts - 31.38
Easiest Green - 11th: 1.517
Hardest Green - 15th: 2.000
Average Total Putts - 31.38
Easiest Green - 3rd: 1.513
Hardest Green - 7th: 1.974
Average Total Putts - 31.39
Easiest Green - 10th: 1.607
Hardest Green - 7th & 13th: 1.820
Average Total Putts - 31.41
Easiest Green - 12th: 1.622
Hardest Green - 3rd: 1.892
Average Total Putts - 31.49
Easiest Green - 11th & 13th: 1.662
Hardest Green - 9th: 1.868
Average Total Putts - 31.50
Easiest Green - 2nd: 1.578
Hardest Green - 18th: 1.875
Average Total Putts - 31.52
Easiest Green - 17th: 1.634
Hardest Green - 3rd & 5th: 1.830
Average Total Putts - 31.54
Easiest Green - 12th: 1.429
Hardest Green - 8th: 1.929
Average Total Putts - 31.58
Easiest Green - 5th & 9th: 1.613
Hardest Green - 1st: 1.968
Average Total Putts - 31.66
Easiest Green - 8th: 1.592
Hardest Green - 13: 1.915
Average Total Putts - 31.67
Easiest Green - 6th, 12th & 16th: 1.652
Hardest Green - 7th: 1.913
Average Total Putts - 31.67
Easiest Green - 14th: 1.689
Hardest Green - 12th: 1.856
Average Total Putts - 31.68
Easiest Green - 2nd & 12th: 1.553
Hardest Green - 8th: 1.974
Average Total Putts - 31.70
Easiest Green - 8th: 1.642
Hardest Green - 18th: 1.963
Average Total Putts - 31.71
Easiest Green - 9th: 1.533
Hardest Green - 16th: 1.895
Average Total Putts - 31.74
Easiest Green - 16th: 1.639
Hardest Green - 1st: 1.908
Average Total Putts - 31.85
Easiest Green - 3rd: 1.485
Hardest Green - 1st: 2.030
Average Total Putts - 31.87
Easiest Green - 3rd: 1.574
Hardest Green - 9th: 1.981
Average Total Putts - 31.88
Easiest Green - 14th: 1.813
Hardest Green - 4th: 1.922
Average Total Putts - 31.88
Easiest Green - 8th: 1.529
Hardest Green - 18th: 1.971
Average Total Putts - 31.90
Easiest Green - 6th: 1.673
Hardest Green - 11th: 1.892
Average Total Putts - 31.90
Easiest Green - 17th: 1.590
Hardest Green - 13th: 1.867
Average Total Putts - 31.91
Easiest Green - 8th: 1.469
Hardest Green - 12th: 2.094
Average Total Putts - 31.94
Easiest Green - 16th: 1.538
Hardest Green - 18th: 2.013
Average Total Putts - 31.95
Easiest Green - 14th & 17th: 1.665
Hardest Green - 15th: 1.872
Average Total Putts - 31.95
Easiest Green - 17th: 1.632
Hardest Green - 1st: 1.912
Average Total Putts - 31.97
Easiest Green - 9th: 1.594
Hardest Green - 13: 2.063
Average Total Putts - 31.97
Easiest Green - 16th: 1.632
Hardest Green - 10th: 1.947
Average Total Putts - 31.98
Easiest Green - 18th: 1.634
Hardest Green - 2nd & 13th: 1.927
Average Total Putts - 31.99
Easiest Green - 1st: 1.662
Hardest Green - 9th & 16th: 1.897
---
Related Content: Score Tracker putting Holes greens daily picks Courses
What do you think? leave your comments below (Comments)
---
Leave your comments below
comments powered by

Disqus
More Golf Course & Travel Features
Plan your next golf break with Golfbreaks.com