20 of the Most Popular Courses to Play in 2020
By: Golfshake Editor | Tue 03 Mar 2020 |
Comments
---
When you are looking for new courses to play, you may want to hear what other golfers had to say about the venue, whether they viewed the experience of visiting there as being a positive one. Fortunately, that's where the Golfshake Course Section comes in handy, showcasing a vast resource of 250,000 independent reviews that have been submitted by the Golfshake Community.
Concluding our Must Play 2020 Series, we wanted to highlight the most popular courses, those that drew more ratings than any other in 2019, charting a path for you to follow this season. This doesn't necessarily reflect the quality of the venues in question, but underlines that they are visited by high numbers of our keen audience of everyday golfers, who felt encouraged enough to leave a review on Golfshake after playing.
So, will you emulate them by stopping by one of these destinations? And if you do, don't forget to share your thoughts!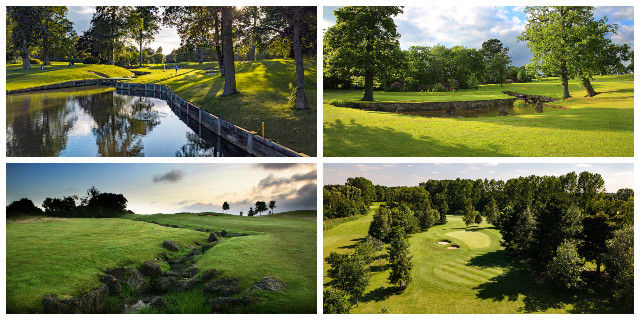 Region: West Midlands
2019 Reviews: 64
Region: West Midlands
2019 Reviews: 61
Region: South East
2019 Reviews: 59
Region: South East
2019 Reviews: 58
Region: East
2019 Reviews: 53
Region: South East
2019 Reviews: 51
Region: South East
2019 Reviews: 51
Region: South East
2019 Reviews: 50
Region: East Midlands
2019 Reviews: 46
Region: East
2019 Reviews: 45
Region: East
2019 Reviews: 45
Region: Wales
2019 Reviews: 44
Region: North
2019 Reviews: 44
Region: South East
2019 Reviews: 43
Region: South East
2019 Reviews: 43
Region: East
2019 Reviews: 42
Region: East
2019 Reviews: 41
Region: South
2019 Reviews: 39
MacDonald Portal Hotel, Golf & Spa
Region: North
2019 Reviews: 39
Region: East
2019 Reviews: 39
---
Related Articles
20 of the Best Course Layouts to Play in 2020
20 of the Best Courses for Hospitality in 2020
20 of the Best Courses for Food & Drink in 2020
20 of the Best Value for Money Courses in 2020
20 of the Best Courses for Pace of Play in 2020
20 Courses to Play in 2020 in Scotland
20 Courses to Play in 2020 in Northern Ireland
20 Courses to Play in 2020 in Wales
20 Courses to Play in 2020 in the Midlands
20 Courses to Play in 2020 in the North
20 Courses to Play in 2020 in the South West
20 Courses to Play in 2020 in the East
20 Courses to Play in 2020 in the South East
20 Courses to Play in 2020 in the South
100 Golf Courses to Play in England
100 Must Play Golf Courses in 2020
50 of the Best UK Courses to Play in 2020
50 Great Value Golf Courses to Play in 2020
Top 50 Best Reviewed Golf Courses in 2019
The Best Golf Experiences in the UK
The Best 9 Hole Golf Courses of 2019
---
Related Content: travel Scotland Northern Ireland Must Play 2020 golfshake England Courses 2019 Best
What do you think? leave your comments below (Comments)
---
Leave your comments below
comments powered by

Disqus
Plan Your Next Round
Ardglass Golf Club
County Down
from £22.00
Save 50%
Castlerock Golf Club
County Londonderry
Galgorm Castle Golf Club
County Antrim
from £13.00
Save 23%
More Golf Course & Travel Features
Plan your next golf break with Golfbreaks.com