20 of the Best Courses for Condition in 2020
By: Golfshake Editor | Thu 27 Feb 2020 |
Comments
---
The 2019 Golfshake Survey has revealed that golfers value the condition of a course more than any other quality, showcasing the challenge and importance that rests on the shoulders of venues to deliver immaculately presented greens, fairways and tees.
However, fortunately the UK is blessed to have thousands of dedicated and talented greenkeepers working diligently to provide the best possible product, but what are the standouts across the country?
Studying the Golfshake Course Section - which is home to over 250,000 independent golf course reviews - we have discovered which venues the Golfshake Community rated most highly for their Condition in 2019, presenting a wide variety of destinations, some more renowned than others, all of which have been recognised for that attribute.
If you want to play a beautifully dressed course in 2020, then you should pick out one of these!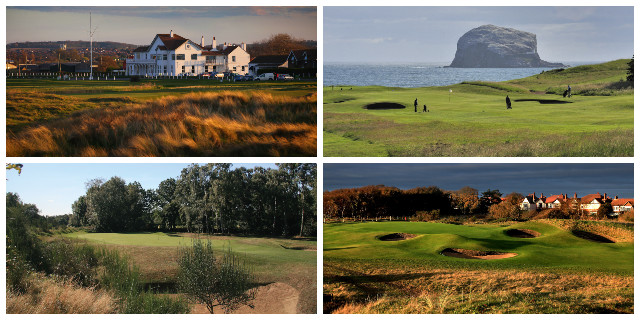 Region: West Midlands
2019 Course Condition Rating: 5.00
Goswick Links (Berwick) Golf Club
Region: North
2019 Course Condition Rating: 5.00
Region: East Midlands
2019 Course Condition Rating: 5.00
Region: North
2019 Course Condition Rating: 5.00
Region: East Midlands
2019 Course Condition Rating: 4.93
Region: Scotland
2019 Course Condition Rating: 4.89
Region: South East
2019 Course Condition Rating: 4.88
Region: East
2019 Course Condition Rating: 4.86
Region: West Midlands
2019 Course Condition Rating: 4.86
Royal Lytham & St Annes Golf Club
Region: North
2019 Course Condition Rating: 4.83
Region: Scotland
2019 Course Condition Rating: 4.83
Region: South East
2019 Course Condition Rating: 4.83
Region: South East
2019 Course Condition Rating: 4.83
The Rolls of Monmouth Golf Club
Region: Wales
2019 Course Condition Rating: 4.83
Region: West Midlands
2019 Course Condition Rating: 4.82
Region: South
2019 Course Condition Rating: 4.80
Region: Scotland
2019 Course Condition Rating: 4.80
Region: North
2019 Course Condition Rating: 4.80
Region: West Midlands
2019 Course Condition Rating: 4.80
Region: North
2019 Course Condition Rating: 4.80
---
Related Articles
20 of the Best Course Layouts to Play in 2020
20 of the Best Courses for Hospitality in 2020
20 of the Best Courses for Food & Drink in 2020
20 Courses to Play in 2020 in Scotland
20 Courses to Play in 2020 in Northern Ireland
20 Courses to Play in 2020 in Wales
20 Courses to Play in 2020 in the Midlands
20 Courses to Play in 2020 in the North
20 Courses to Play in 2020 in the South West
20 Courses to Play in 2020 in the East
20 Courses to Play in 2020 in the South East
100 Golf Courses to Play in England
100 Must Play Golf Courses in 2020
50 of the Best UK Courses to Play in 2020
50 Great Value Golf Courses to Play in 2020
Top 50 Best Reviewed Golf Courses in 2019
Most Popularly Reviewed Golf Courses in 2019
The Best Golf Experiences in the UK
The Best 9 Hole Golf Courses of 2019
Most Improved Golf Courses in 2019
---
Related Content: Wales travel Must Play 2020 England England Courses
What do you think? leave your comments below (Comments)
---
Leave your comments below
comments powered by

Disqus
More Golf Course & Travel Features
Plan your next golf break with Golfbreaks.com