25 of The Best Golf Courses to Play in 2023
By: Golfshake Editor | Wed 25 Jan 2023 |
Comments
---
It's time to start thinking about which golf courses you want to visit and experience this year - and we have some recommendations for you!
Each season, our team of Golfshake Ambassadors have the opportunity to sample a wide variety of destinations, both at home and abroad, which they carefully assess and rate as part of our ongoing series of Feature Reviews.
During 2022, the list of places ticked off by the guys was impressive and includes stops across England, Scotland, Wales, Ireland, Spain and Portugal.
Hopefully providing you with a welcome touch of inspiration, we have collated those favourites from last year, presenting 25 of The Best Golf Courses to Play in 2023!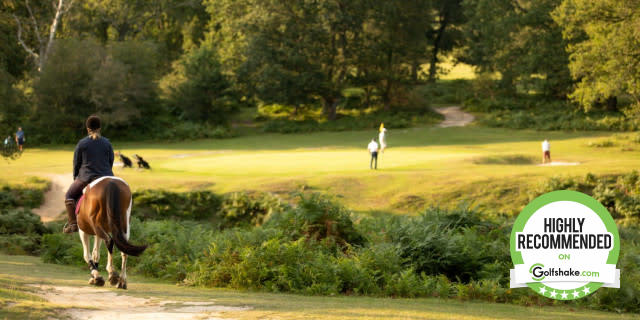 Golfshake Rating: 4.47
Location: Brook, Lyndhurst, Hampshire
Comment: "The Forest Course simply isn't like any other golfing experience. Be prepared to play a different kind of golf full of nuances, details and trivialities. There is a need to conjure up imagination and to work with the hollows, bumps and swales ingrained into the ancient land."
Golfshake Rating: 4.47
Location: Brook, Lyndhurst, Hampshire, England
Comment: "Bramshaw's Manor Course is everything you could ask of a course in The New Forest. The tranquil and serene setting weaves delightfully through the forest and offers frequent encounters with nature. The course is a delight to play with a nice blend of shorter holes, doglegs and longer challenges set against the backdrop of the glorious New Forest. This is a venue very much on the up and well worth a trip."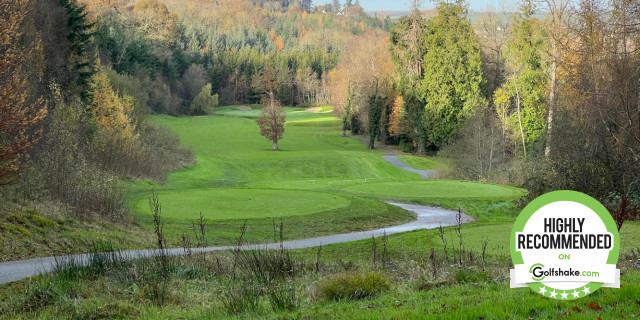 Golfshake Rating: 4.12
Location: Carrigduff, Bunclody, Wexford, Ireland
Comment: "Bunclody is a golf course I could play again and again. It is well thought out, well-conditioned and definitely I want to see it in its summer splendour. In autumn the colours were awesome. I can only imagine how good it must look the height of the season."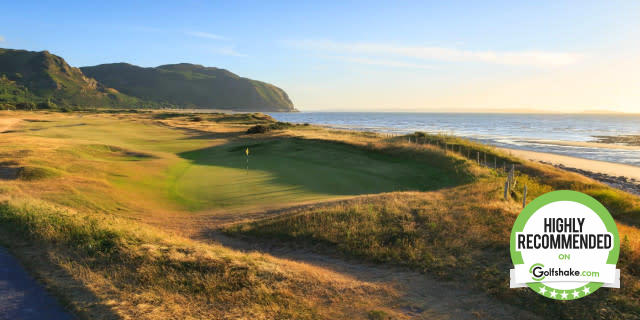 Golfshake Rating: 4.42
Location: Caernarvonshire, Morfa, Conwy, Gwynedd, Wales
Comment: "It's clear that Conwy is a top Welsh links. I've played Royal Porthcawl, Nefyn, Royal St David's and Aberdovey in the last three years and they are all top quality tracks and superbly maintained. But personally I think Conwy has the best 360-degree views, which is a major part of my enjoyment of golf. Being able to marvel at sights all round you makes it extra special for me! Well done Conwy!"
Golfshake Rating: 4.34
Location: Upper Largo, Fife, Scotland
Comment: "The golf at Dumbarnie is spectacular. From start to finish. Each and every hole. The design has been excellently thought out and it provides a challenging but fair test."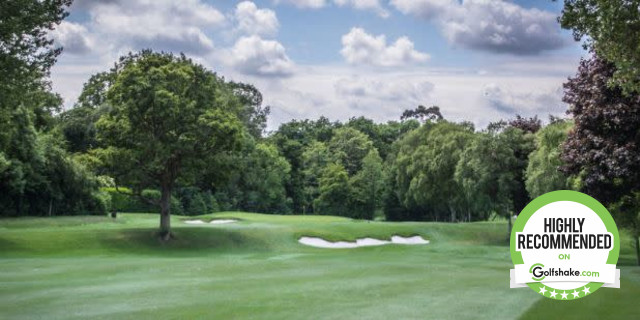 Golfshake Rating: 4.24
Location: Church Road, Edgbaston, Birmingham, West Midlands, England
Comment: "There are a lot of things to like about Edgbaston, and it's easy to understand why Golfshake readers have assessed it as Highly Recommended. First and foremost, the condition of the course was excellent, with greens running smoothly and at a good pace but without the risk of embarrassment! The collection of par 3s is also strong, with a nice variety in length giving most players an opportunity at birdie if they find the green in one."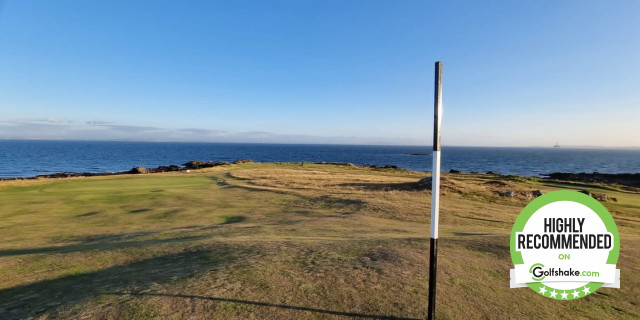 Golfshake Rating: 4.47
Location: Elie, Fife, Scotland
Comment: "You'll have so much fun. You'll forget about your score and just enjoy Elie for what it is, a truly great golfing experience that can and should be enjoyed by any golfer regardless of age, gender or ability."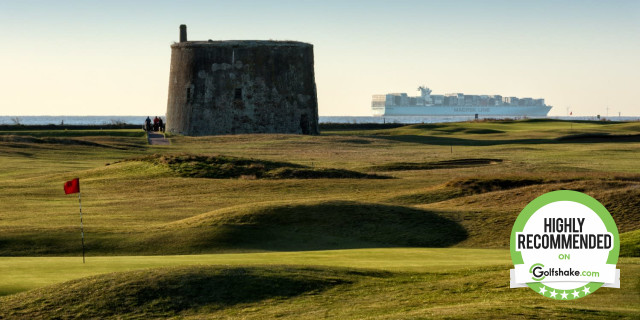 Golfshake Rating: 4.41
Location: Ferry Road, Felixstowe, Suffolk, England
Comment: "Felixstowe is fun, Felixstowe is tough. Felixstowe is a really strong classic links course that depending on the weather and, more importantly the wind direction, can give and take away in equal measure."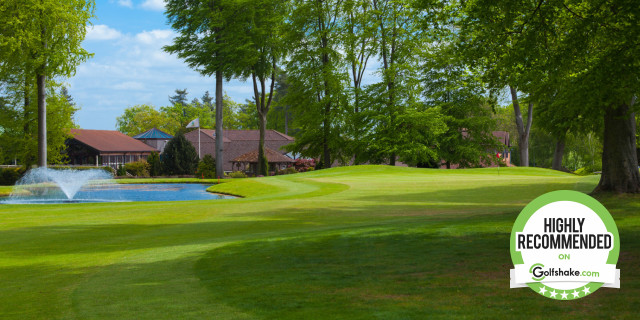 Golfshake Rating: 4.50
Location: Ermine Street, Broughton, Scunthorpe, Lincolnshire, England
Comment: "What a great venue Forest Pines is! 27 holes of Golf, 188 bedrooms, gym, swimming, health club, spa, jacuzzi, steam room, conference facilities and ample dining options with great menus and a fantastic breakfast too! As far as a UK-based resort goes, for golfing and more Forest Pines really should be on everyone's radar. I can't wait to go back!"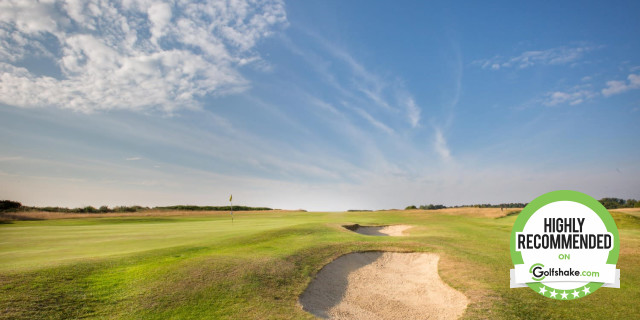 Golfshake Rating: 3.95
Location: Gorleston on Sea, Warren Road, Gorleston, Norfolk, England
Comment: "To summarise. The welcome was great. The course is very well kept and the layout is fun, offers variety and is challenging but fair. The atmosphere around the whole place was great too, you get a sense that there is a happy membership, and you can see why."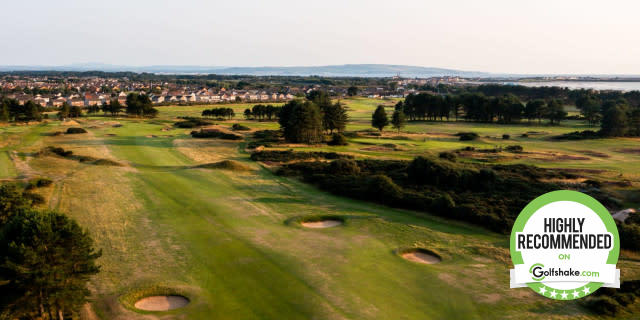 Golfshake Rating: 4.46
Location: Hillhouse Road, Barassie, Troon, Ayrshire, Scotland
Comment: "Overall, Barassie is a great place to play golf. It provides a warm welcome, history, and a challenging course in great condition that will only get better as the years progress. And in an area where it would be easy to look past Barassie - only a fool would do so."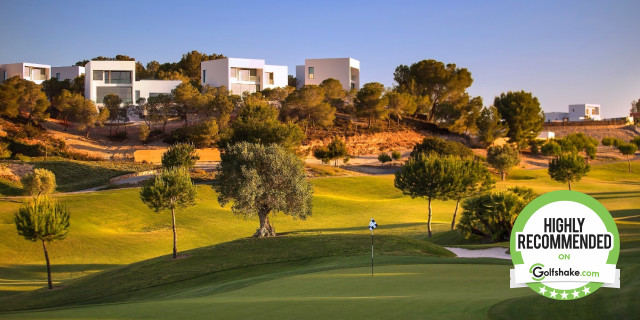 Golfshake Rating: 4.60
Location: Alicante, Spain
Comment: "With so many exceptional holes it is difficult to really stress how impressive this course is. We've outlined the carefully crafted design, the variety and challenges of the holes offering a mix of landscape, undulation, Spanish pines, bunkers and water, but only really touched on some of the key features. We have even missed out the view from the 16th tee which sees you playing over the top of the Mediterranean bushland and trees."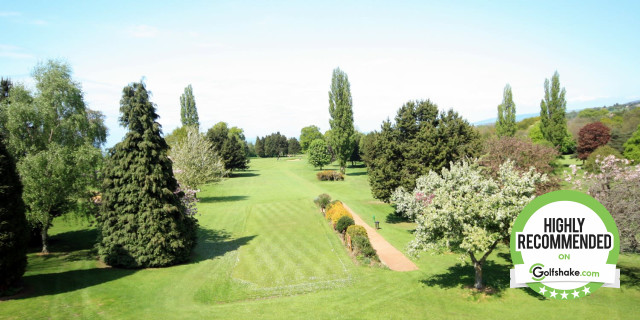 Golfshake Rating: 4.47
Location: Cirencester Road, Charlton Kings, Cheltenham, Gloucester, England
Comment: "I enjoyed the course and the venue as a whole is as good as you'll find and will get even better when they complete the ongoing projects. A very friendly atmosphere with a top drawer clubhouse offering plenty of food options and drinks."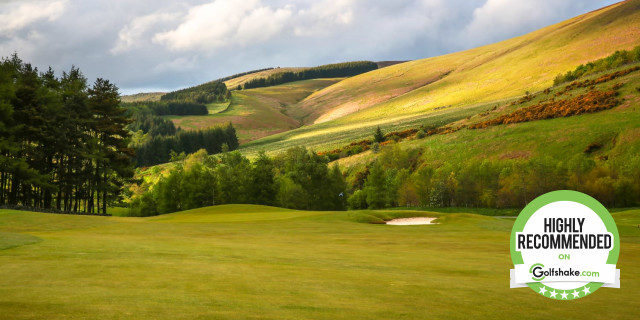 Golfshake Rating: 3.65
Location: Cardrona, Peebles, Borders, Scotland
Comment: "The course feels very authentic, very pure and very Scottish. The mature fir trees, dry stone walls, bracken, the River Tweed and of course the mountains combine to make this an immersive experience which is borderline spiritual. Rugged, breathtaking and magical, prepare to be enchanted in The Borders."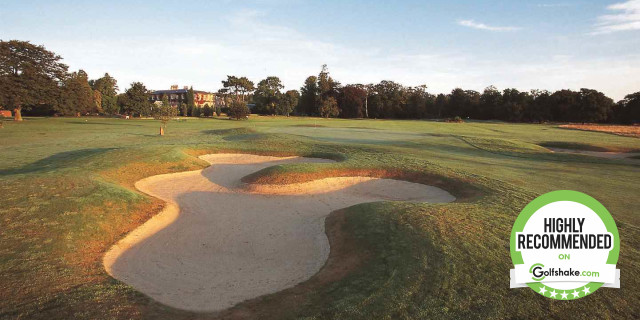 Golfshake Rating: 4.34
Location: Longhorsley, Morpeth, Northumberland, England
Comment: "The Championship Course at Linden Hall is memorable for its fantastic par threes and the splendor of its scenery. A great layout, it meanders around the excellent hotel in the same way the water features anchor the course."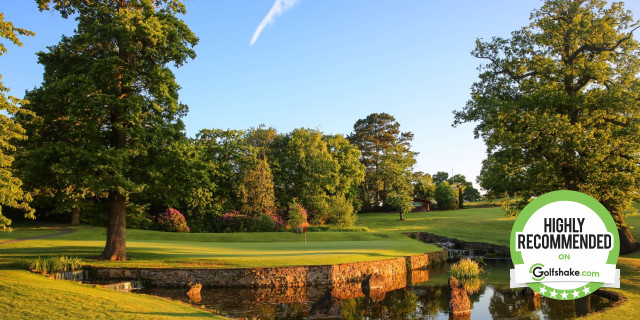 Golfshake Rating: 3.98
Location: Cobblers Cross Lane, Tarporley, Cheshire, England
Comment: "There is a great variety of holes, great views of the surrounding countryside and the course itself is extremely pretty. Without a dull moment, playing the Championship course at Macdonald Portal is pure escapism and joy. This is a great golf course, cracking venue and is definitely worth seeking out."
Golfshake Rating: 4.61
Location: Faro, Portugal
Comment: "A stylish, sophisticated, luxurious resort with a top quality golf course to match. Golfers looking for the ultimate experience in an authentic Portuguese setting must put Monte Rei on their radar. Impeccable service levels, high quality, flexible accommodation and dining make this the ideal base to stay and play the top course in Portugal."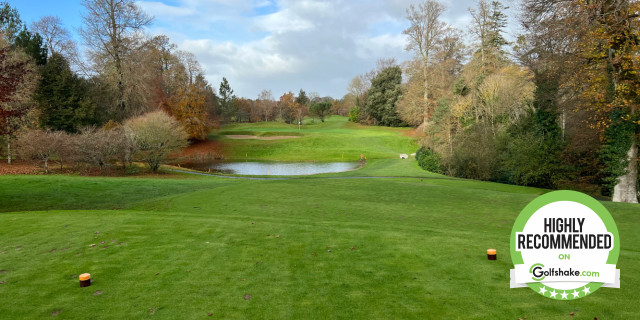 Golfshake Rating: 5.00
Location: Mount Juliet, Thomastown, Kilkenny, Ireland
Comment: "There is a secluded, tranquil feeling to the entire course especially as the pace of play was relaxed and unhurried. This is among the best parkland courses I have played, providing a wonderfully memorable end to a magnificent Golfshake Road Trip to the Ancient South East of Ireland."
Golfshake Rating: 4.16
Location: Golf Drive, Whitestone, Nuneaton, Warwickshire, England
Comment: "Nuneaton shows me that not every course has to be 7,000 yards long to be challenging yet at the same time playable for all levels of ability. I personally think you'll struggle to find many courses with such variety and quality of holes. A really memorable and thoroughly enjoyable experience and I for one will definitely be returning."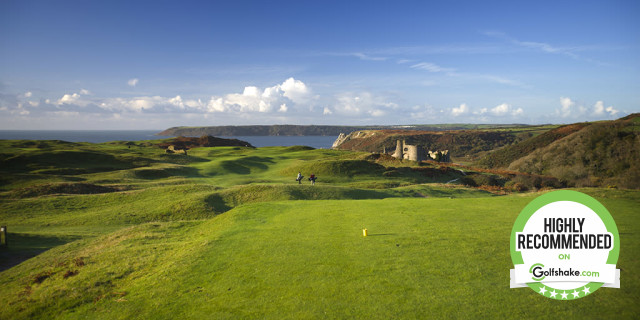 Golfshake Rating: 4.86
Location: Southgate, Swansea, West Glamorgan, Wales
Comment: "Pennard is a course you really must play, especially if like me you are a links fan. Great mix of holes, tough but great greens and the one thing I really like is that the holes don't just run one way then back the other like some links courses. This makes every hole a challenge which I really enjoy."
Golfshake Rating: 4.31
Location: Rosslare Strand, Wexford, Wexford, Ireland
Comment: "To play at Rosslare was an absolute delight. It added to my lexicon of golf courses played and added new thoughts and experiences in equal measure. It is simply a golfing gem to be treasured, polished and protected. I am already plotting when I will be able to return."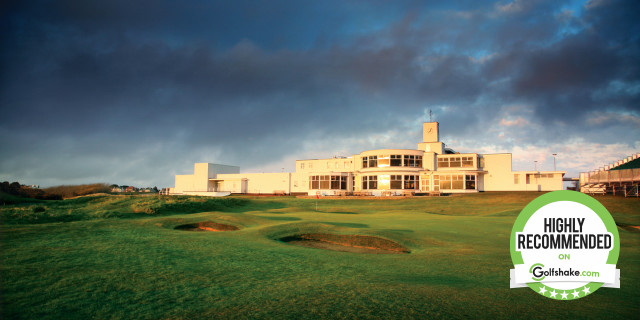 Golfshake Rating: 5.00
Location: Waterloo Road, Birkdale, Southport, Merseyside, England
Comment: "I think players of all abilities can enjoy a great game of golf at Royal Birkdale - even if your focus is plotting your way around and accepting bogeys. Walking in the footsteps of champions of years gone by is what makes the game of golf so special and unique and let's be honest, the score doesn't really matter. "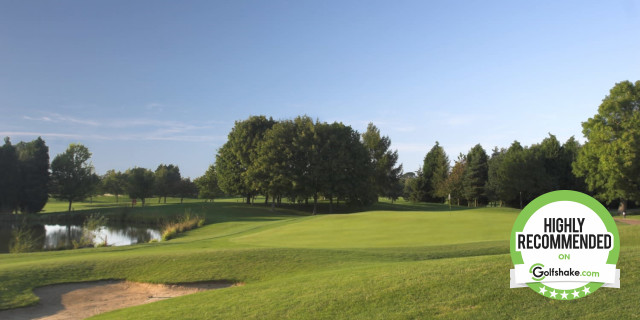 Golfshake Rating: 3.85
Location: Staverton, Northamptonshire, England
Comment: "My experience was excellent. I for one will definitely go back - perhaps with a groups of pals to make a stay and play which is what I think it is ideally designed for - and I'll be sure to pack my swimming shorts as the pool looked perfect after a round!"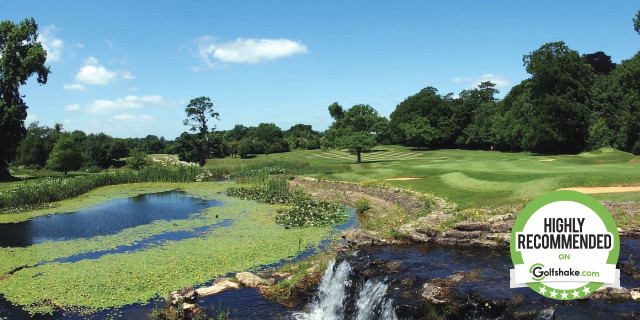 Golfshake Rating: 4.77
Location: Castle Combe, Near Chippenham, Wiltshire, England
Comment: "The Manor House has achieved our Highly Recommended status for five consecutive years and certainly maintained that standard throughout my recent stay."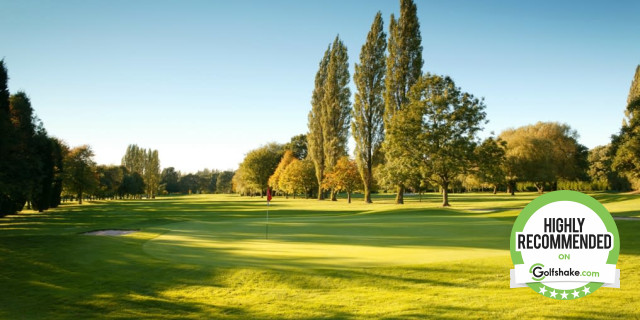 Golfshake Rating: 4.00
Location: The Broadway, Walsall, West Midlands, England
Comment: "I do always love a course that comes back to the clubhouse after each 9. Playable for all levels of ability and definitely worth a visit. A great venue, course and setting for a golf day/society."
---
Related Content
The Golf Courses That Other Golfers Recommend to You
The Best Place to Play Golf in England
The Best Place to Play Golf in The UK
The Coolest UK Golf Courses You Can Play
The Golf Courses You SHOULD Have Played in 2022
The Top 100 UK Golf Courses in 2022
---
Related Content: travel review golfshake Golf Courses Courses
What do you think? leave your comments below (Comments)
---
Leave your comments below
comments powered by

Disqus
Plan Your Next Round
Ardglass Golf Club
County Down
from £22.00
Save 50%
Castlerock Golf Club
County Londonderry
Galgorm Castle Golf Club
County Antrim
from £13.00
Save 23%
More Golf Course & Travel Features
Plan your next golf break with Golfbreaks.com