The Coolest UK Golf Courses You Can Play
By: Golfshake Editor | Fri 06 Jan 2023 |
Comments
---
We've all eagerly read Top 100 rankings to see how many we've ticked off. Despite the usual debates about where our favourites are positioned, these lists usually capture some of the greatest layouts in whichever region is being looked at.
However, because of their prestige, many of these rank as also some of the most played courses, and thus struggle to give you any unique bragging rights in the 19th hole. Why not instead check out some of our 'coolest' courses that you can play, right here in the UK. Not only will you have a great memory to take with you, you might also be able to get one over on the boys and girls in the bar!
Cleeve Hill
Originally laid out by Old Tom Morris, Cleeve Hill is an unusual property, with natural maintained fairways (read: sheep), plenty of blind shots, and an almost cult-like social following from golfers around the world. Much of this appeal came from a 2021 campaign, spearheaded by leading (and very cool) influencers within the sport to prevent the course from closing … and prevent it they did! Now under new ownership, 'the hill' as it's affectionately known, has been given a new lease of life, and continues to be a hub for golfers connected by social media to meet up and enjoy this fantastic piece of land.
Prestwick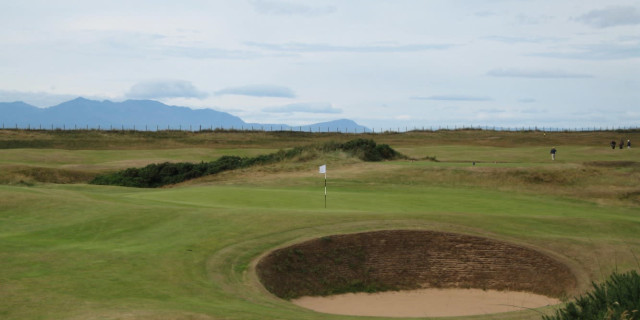 The home of the first Open Championship, won by Wille Park Sr, Prestwick is second only to St Andrews in the number of Opens that it has held - despite last hosting in 1925! The course has been lengthened over time to create a true modern test, and although the infrastructure around the area means it's no longer able to host the world's biggest event, it'll forever be intrinsically linked to the oldest continuing tournament in our sport … and that in itself is cool.
Musselburgh
But how about if you wanted to actually take on an Open venue from the 1800s which hasn't been adapted for the modern game? Musselburgh Old Links is the ideal venue, and allows golfers to experience the magic of playing golf in these early days - as one of the most popular venues for hickory golf on the planet. The 9-hole course is housed within Musselburgh race track and claims to be the oldest course in the world, with golf played here almost continually since 1672. A final interesting fact about Musselburgh? The four and a quarter inch hole that we see throughout the sport was standardised by the R&A based on the size of the holes cut at Musselburgh links. So the next time you lip out a putt, and wish the hole was a touch larger, you can direct your anger towards the keeper of Musselburgh's greens in the mid 1800s!
Silloth-on-Solway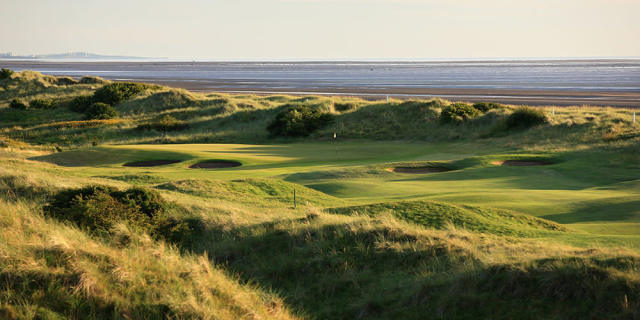 Many courses on this list are about heading off the beaten track, and arguably the best place to do this in England is at Silloth-on-Solway. Located in the far North West of the country, Silloth is an incredible links, and frequently rated as the best course you can play for under £100. It's been tweaked by both Alister MacKenzie and Willie Park Jr, and despite featuring a few blind shots - there's few places more enjoyable to experience for the first time. Due to its location, we'd certainly recommend making the most of your time here, arriving in the morning for a brisk 18 holes before lunch and then a further 18 in the afternoon - helping to forever etch this spectacular course into your mind's eye.
Ardfin
Another example of escapism, albeit in an even more extreme way; Ardfin is located on the Scottish island of Jura. The course here is spectacular, and was initially built as a millionaire's retreat, destined to only be seen by friends of the Australian owners. Fortunately, the course and attached hotel opened its doors to wider guests in 2020, and those with the means (rooms can be as much as £1,500 per night!) are able to experience this stunning layout in all its glory. Unlike many other renowned Scottish courses, Ardfin is built on rocky coastal terrain, rather than sand. This makes for some breath-taking views of the coastline, and a course that leans towards a more greener hue than many of its counterparts. The pricepoint and remoteness may be a hinderance for many, but there's no doubt that it's one of the most unique experiences you can have at a golf destination in the UK.
Isle of Purbeck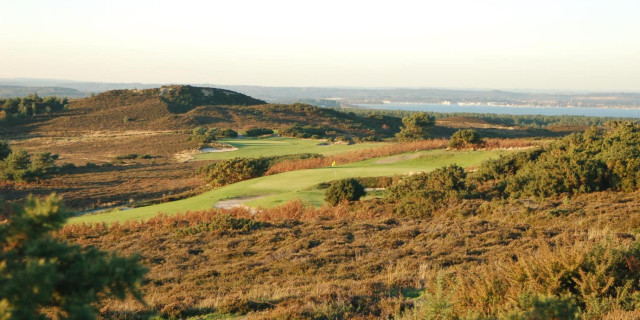 Next up is the quirky gem that is the Isle of Purbeck Golf Club. Set on a spectacular piece of land that overlooks Poole Harbour and the Solent, Purbeck is a natural wonder, laid out high above the crashing waves below. The view from the 5th hole is one of the best in all of golf. Sitting atop an ancient Bronze Age burial ground, it offers up a simply breath-taking panoramic backdrop. But that's not the only thing that makes Purbeck cool. Like Cleeve Hill, much of the maintenance here is taken care of by the local wildlife, with sheep ensuring the fairways are always kept relatively bare! This can create an extremely fun experience in the summer months as the course becomes fiery, demanding golfers be fully in control of their ball - whilst also possessing a certain amount of acceptance for the occasional bad break. With plenty of other great holiday courses around Bournemouth too, it's easy to see why this area is one of the most popular for UK golfers, as more and more people find out about the magical layout at the Isle of Purbeck.
Old Course, St Andrews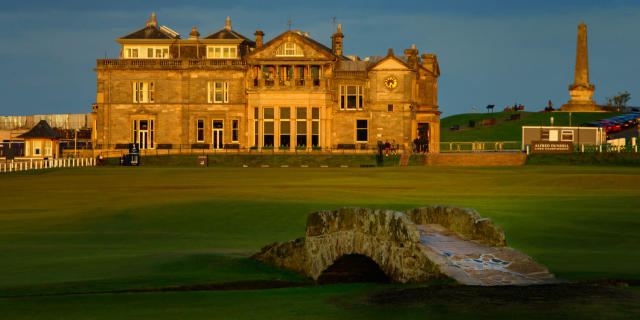 (Image Credit: Kevin Diss Photography)
OK, we hoped that most of these courses would be a little more obscure, but really, where is cooler than St Andrews? Walking from The Jigger Inn to the first tee, nipping around The Auld Lady and then up to The Dunvegan in the town, all with your golf shoes on and bag slung over the shoulder. There's few places in the world where you won't be given a second glance for wandering down the high street with a set of clubs, or with a FootJoy glove hanging out of your back pocket, and for that reason alone we think it's pretty cool. It's a fabulous course that every golfer on the planet wants to play at some point, and that's more than enough justification to add it to this list!
Swinley Forest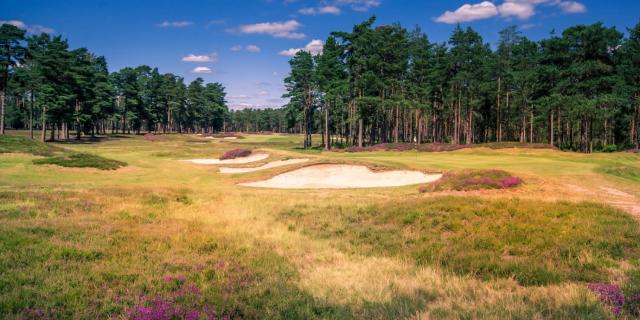 Last, and certainly not least is Swinley Forest. Harry Colt famously described this course as his 'least bad' design, which is no small accolade from the architect of some of the world's greatest layouts. Part of the cool-factor of Swinley Forest is its exclusivity, although, unlike other private courses in the area (notably Queenwood & Beaverbrook), it's not purely a finance-based admissions policy. With a membership largely made up of families that have been attached to the club for some time, there is still ample opportunity to play the course, both as a guest and as a visitor on certain days in the season. It's an incredible layout, with some of the most memorable holes in the world. And if this isn't enough, the lunch might also be one of the best in all of golf - although jacket and tie is required. If you ever get the opportunity, it's an invitation that you simply mustn't pass up.
---
Related Content
What Makes a Golf Course Memorable?
Golfers Officially LOVE to Play Challenging Courses
The Alternative Top 100 Golf Courses to Play
18 Memorable Golf Courses You Need to Play This Year
---
What do you think? leave your comments below (Comments)
---
Tags: travel review golfshake Golf Courses daily picks Courses
---
comments powered by

Disqus