The Best Golf Course You Have Played
By: Golfshake Editor | Fri 27 Sep 2019 |
Comments
---
What is the best golf course that you have played? It's a classic conversation starter in the clubhouse. Everyone has their own individual response, fondly recalling memories of experiencing one particular venue that left a positive impression. Choosing a favourite is a personal thing, there are ultimately no right or wrong answers in this discussion, with the reasoning behing whatever you want.
For a bit of fun, we asked the Golfshake Ambassadors & Staff to share their favourites, with an explanation for why. See if you agree with their picks.
Monte Rei
For Kevin Paver, it's a masterpiece in the Algarve that stands alone.
"I have been very fortunate to play many stunning golf courses, but for me, one always stands out from all the others. That course, is Monte Rei... and here's why.
"There are not many places you want to go back to... every single day. For me, Monte Rei is one of those. It's not even just about the golf course. The whole 'golf experience' is just outstanding. From the way the staff make you feel like you are the most important person in the world, to the stunning range, pyramid balls and fantastic restaurant.
"But... onto the golf course. It's just stunning. Every hole is a signature hole, and because of the way that Jack Nicklaus and his team have cleverly designed it into the landscape, you feel like you are the only person on the course. The par 72 championship golf course measures 6,567m from the tournament tees, but has lots of tee options so that every level of golfer can enjoy it... despite the water that comes into play on eleven of the eighteen holes!
"All in all, it's just a bloody amazing place... and one you MUST visit if you get the chance."
Kingsbarns
It's hard to beat Derek Clements - who appears to have ticked off every continent - but there is a modern design that resonates with our veteran sports writer.
"I have been incredibly lucky. I have played all the Open venues apart from Royal Portrush (and I aim to put that right). I have played Torrey Pines, venue for the 2008 US Open, where Tiger Woods won after 91 holes on a broken leg, and a host of other courses in California and Florida. I have played in Scotland, England, Ireland, Wales, Australia, Spain, Portugal, France, Newfoundland, the United States, Cyprus and Turkey on some of the best courses on the planet.
"But the very best? It's actually quite an easy choice for me - the magnificent Kingsbarns, near St Andrews. If you ever have the opportunity to play there, try to remember that Nick Faldo was once flown over the land that was to become this magnificent links course and was asked if he fancied designing a course there. He turned the job down on the basis that he didn't believe it was possible to create a decent golf course there. He was wrong. Spectacularly so.
"Everything about this place oozes class, starting with the stunning clubhouse with its magnificent views over the course and beyond. The par threes are all fabulous, there is a magnificent par five that measures about 600 yards and hugs the North Sea coastline, turning from right to left to a massive green that slopes from back to front. And then there is the spectacular 18th hole, calling for a pinpoint approach to a green guarded by a ravine and a huge slope.
"The fairways are tightly-cut, the greens are as smooth as silk. On a sunny day, there is simply no better place to be. I have to tell you that when I played here I hit every fairway, and that definitely enhanced the experience. It opened in 2000 but feels like it has been here for more than 100 years."
St Andrews
For a more historical perspective, Kevin Heggie was charmed by the spiritual Home of Golf.
"My favourite course, which may be cliched, is The Old Course at St Andrews. The first time I played was on a still, sunny day at the end of March 2018, and the excitement of walking the same fairways as the greats, whilst playing a course for the first time which was so familiar due to Opens past and Tiger Woods PGA Tour video games will never be forgotten, and to top it all I shot a great round!
"The magic and thrill was still the same playing again in April this year, but due to a switch in wind (both strength and direction) it was like playing a different course. Despite the tougher conditions I still managed to post a good score again, largely down to due to good course management (aim left!) and a little bit of luck missing all the bunkers out there.
"I tell everyone I can that they should try to get on as they would never regret it, and if you're lucky enough to get a late tee time (which we did both times) it's truly wonderful walking the back nine almost to yourself as the sun sets when you finish up on the 18th."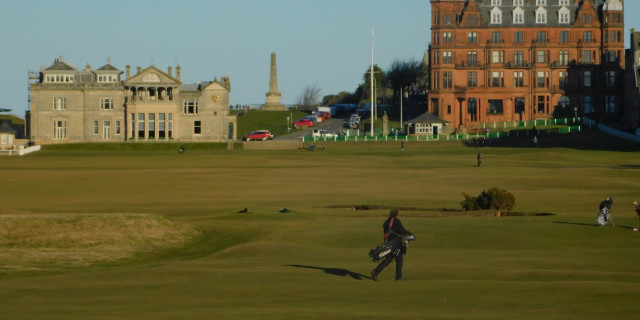 For Will Trinkwon, the iconic links of the Auld Grey Toun is unsurpassed.
"It's not very inventive, but my favourite course in the world is St Andrews. And yes, I'm talking about the Old. There's nowhere in the world quite like it. The history of the town resonates with every shot, the fairways are crisp and clean and bounded by the swelling North Sea. The last and only time I played here was with my Dad in 2017. He took me to play the Old Course for my 21st birthday treat, making the experience extra special. I shot a 75, parring the infamous Road hole for good measure. It was one of my best ever rounds."
But Will also followed Derek by referencing Kingsbarns. "There's something so special about the Fife coast. Billiard-table greens, great views and several really unique links holes combine to create a golf course at Kingsbarns which is truly exceptional. The par 5 12th and par 3 15th are particular stunners, requiring the golfer to shoot out over the waves. It's a brave man, especially, who will take on the flag - which requires firing over the sea - on 15."
Saunton
Venturing way down south in Devon, Richard Moore is an admirer of the East Course at Saunton Golf Club. "My favourite course from start to finish. It is strategic and fun. You need a course planner to plot your way round with blind tee shots; fairways that are at angles so you need to plan carry and run off on many tee shots. And it is just manicured through all that long grass. Go in at your peril. Stunning veranda and club house to boot!"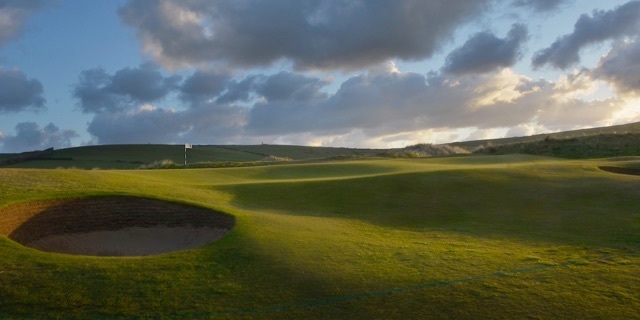 TPC Sawgrass
TPC Sawgrass is known for being home to The Players Championship, and Alex Picken fondly remembers his round there.
"I have been lucky enough to play golf at some truly historic venues in the United Kingdom, each filled with unimaginable legacy and tradition, but the course I enjoyed the most would have to be the polar opposite of this, TPC Sawgrass.
"One aspect of the course that stood out to me immediately was the level of detail and intricate management associated with TPC Sawgrass. Just like most American courses, there isn't a blade of grass or pine needle that is out of place, every hazard and agricultural feature is designed with a purpose.
"As a golfer of the younger generation, what appeals most to me about this course was its fundamental design to fit in with changing format of the game. Its significant length and tactical layout demands distance and accuracy throughout, but it still offers a traditional parkland feel of dense forest areas surrounding multiple greens and fairways.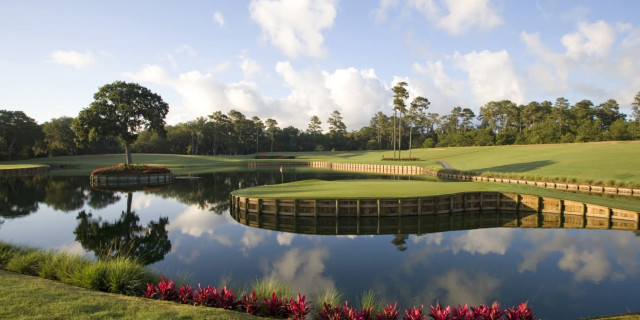 "The course offers memorable holes like the 16th, 17th and 18th that provide one of golfs most scenic yet demanding closing finishes. For the professionals they offer a moment of fear and anguish, but for the excited amateur they provide a picturesque moment that stays in the mind forever, a golfing talking point that will last a life time.
"While courses like TPC Sawgrass may lack that feel of history and legacy, they make up for this by providing a golfing venue that is filled with extravagance, beauty and unique resources."
Gleneagles
Back to Scotland, we recently saw Gleneagles showcased during the Solheim Cup, but it's the more established King's Course that Matt Holbrook celebrates.
"If someone said I could play one course for the rest of my life it would be The King's at Gleneagles. The opening holes set you up for what is going to be a golfing dream and nothing is the same throughout the layout, the quaint halfway hut is a must before you set back off to finish what must be one of the best courses the UK has to offer
"Each of the three championship courses here are perfect and set in some stunning scenery. The whole place oozes class. The Hotel is spot on. The food offerings is everything and more!
"It's not only the courses that impress. The whole place oozes class. The Hotel is spot on. The food offerings is everything and more!"
Forest of Arden
Mel Davies is a huge fan of a classic venue in the Midlands. "My favourite course is the Arden at Forest of Arden. It was the first venue I watched the European Tour on so to get to play it a good few years later was quite surreal. From the 8th to the 18th has to be the best stretch of holes I have ever seen whether in the flesh or on TV.
"As they say the 18th is the cherry on top of the icing on top of the cake."
Royal Dornoch
Golfshake's Kieran Clark is a resident of St Andrews and holds the Old Course up as his favourite in the world, but for the sake of variety, he has selected another legendary Scottish layout.
"I love everything about the Old Course, its history, design, heritage, but the one course that I cannot shake from my mind is Royal Dornoch in the Highlands. Requiring a lengthy drive from the central belt, it's an adventure to reach this spot, albeit a journey blessed with spectacular views, but this unforgettable place is worth the time.
"Natural, the course is indelibly linked with the landscape. The likes of Ben Crenshaw and Tom Watson were stunned by its quality, which has seen Dornoch ranked among the world's best. Known for its small, raised greens, typically surrounded by deep bunkers, gorse frames the holes, it's a challenge to play, but an invigorating one, particularly when you gaze across the panorama when the course opens up.
"Royal Dornoch is a divine, heavenly experience. Feeling remote, you do sense like you're standing on the edge of the planet, somewhere otherworldly. I have been twice, and relish the day when I return."
---
So, you have heard from the guys, but what is your favourite golf course? Let us know!
---
What do you think? leave your comments below (Comments)
---
Tags: st andrews Scotland Sawgrass Portugal England daily picks Courses Best
---
comments powered by

Disqus