23 Standout Golf Courses to Play in 2023
By: Golfshake Editor | Tue 14 Feb 2023 |
Comments
---
When looking around for different courses to play, we always want to know what others think of them, discovering just what they would recommend. That's where the Golfshake Course Section becomes incredibly useful, with its 300,000 independent reviews instantly expanding your pool of wider opinions to study.
The Golfshake Ambassadors can also contribute something too; seeing as they visit a variety of venues each season.
Reflecting back on the places they experienced two years ago, in 2021, we can now showcase 23 further exceptional courses that you should consider ticking off in 2023!
Golfshake Rating: 4.91
Location: Station Road, Aberdovey, Gwynedd
Comment: "I had a wonderful day; the weather was silky and the course magnificent. I came off the course feeling utterly sated. A rare and wonderful experience."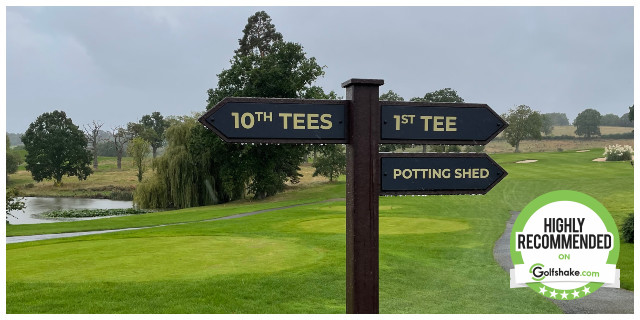 Golfshake Rating: 4.69
Location: Astbury, Bridgnorth, Shropshire
Comment: "The course held up so well with the rain we had experienced, greens still running so fast it was crazy. I think the course is well worth a visit for all levels of golfer and some of the holes and views will have you reaching for the camera."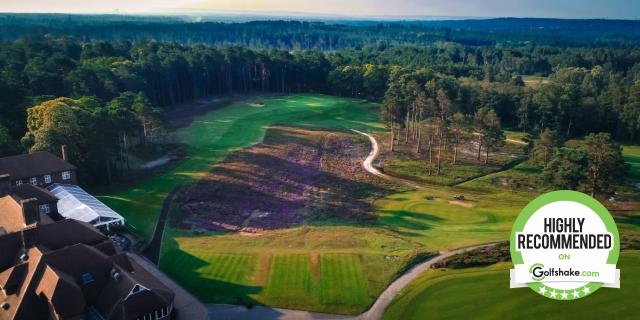 Golfshake Rating: 4.91
Location: Swinley Road, Ascot, Berkshire
Comment: "The Berkshire is rightfully positioned as a premium golfing destination, with two amazing courses (for me, the Red just shades it over the Blue due to its fun factor), ready to thoroughly test your golfing skills complemented by great off course facilities. If you are looking for bucket list golf experiences, you really should be putting these courses on your shortlist."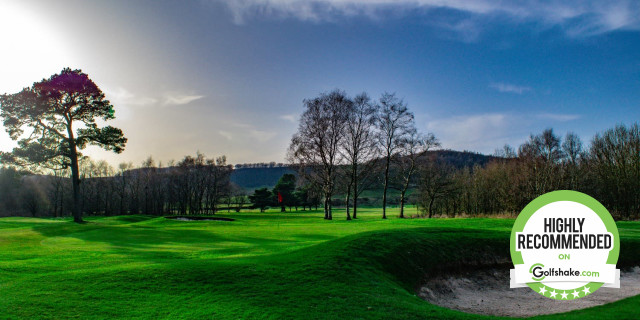 Golfshake Rating: 4.64
Location: Watford Road, Buxton, Derbyshire
Comment: "If you come here expecting a hidden Augusta you will be disappointed, yet this is a course to cherish, and if you don't enjoy playing here you really should take up tiddlywinks. It has a great traditional feel, requires excellent strategy and putting, all set within the frameworks of outstanding Derbyshire scenery."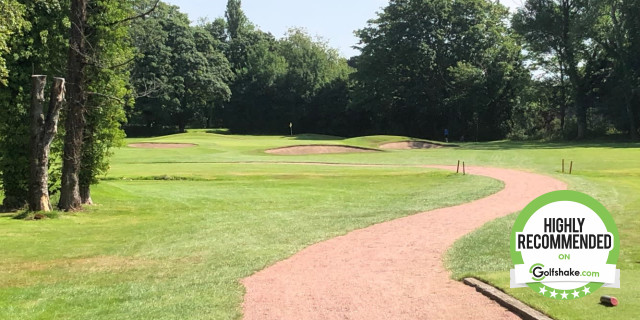 Golfshake Rating: 4.35
Location: Naylors Road, Gateacre, Liverpool
Comment: "We played on an exceptionally hot day, but I think this will play well all year round. The greens are amazing, and I hardly saw a divot all day!"
Golfshake Rating: 4.07
Location: Saltash, Near Plymouth, Cornwall
Comment: "I think if you are planning to come down to the area and looking for a good golf course to test any player, regardless of handicap, then I strongly recommend giving China Fleet a look. A great course with an abundance of variety, in superb condition and some stunning views. It really won't disappoint."
Golfshake Rating: 4.25
Location: Malmesbury Road, Chippenham, Wiltshire
Comment: "This isn't a golf course that people are going to blitz and threaten the course record. It requires thought, patience and willingness. It's a true test of golf and one that I found to be difficult at times. I loved the layout of the par-5s, they always enticed a second shot into greens that were well protected by bunkers or, on some occasions, hazardous zones."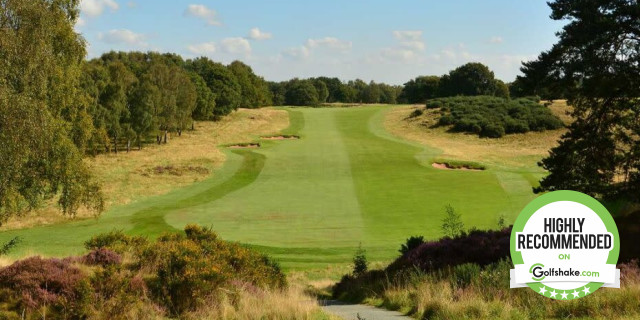 Golfshake Rating: 4.61
Location: Station Road, Delamere, Cheshire
Comment: "An excellent, challenging course with a slope rating of 134 off the green tees is not for the beginner but will please all seasoned players who like a wide variety of holes in an uncrowded, scenic environment. Playable throughout the year due to its sandy soil, it is easy to see why this course is widely rated as among the very finest courses in Cheshire and a wise choice for the many prestigious championships held there. Well worth a visit."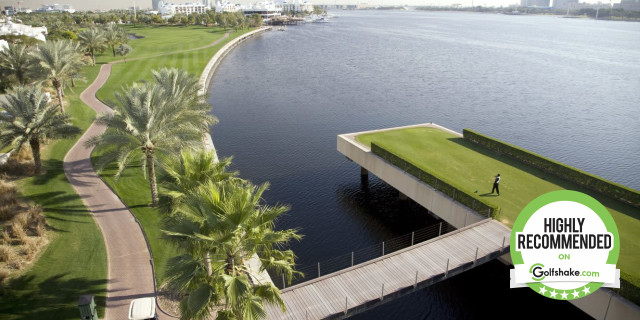 Golfshake Rating: 4.64
Location: Deira, Dubai, United Arab Emirates
Comment: "This is my favourite course in Dubai. All the courses in Dubai are of a very high standard but the views from the Dubai Creek are unrivalled. Great use of water hazards, amazing views of the Dubai skyline over the creek and the clubhouse is just awe inspiring and that image alone soon became my new wallpaper on my phone."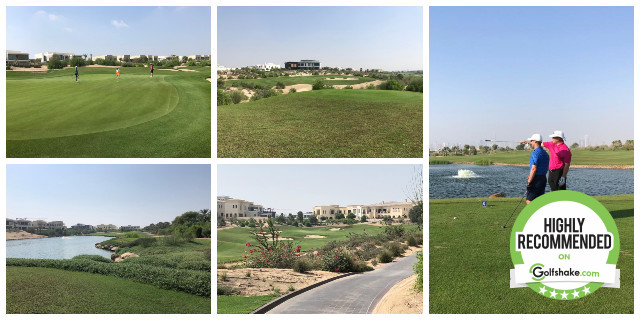 Golfshake Rating: 4.53
Location: Dubai Hills Estate, Dubai, United Arab Emirates
Comment: "Dubai Hills is a great test of your golf, and even for high handicappers I'd encourage to play. You won't actually lose many balls! Instead of rough the course designers tend to leave sandy wasteland and low scrubs around the course - which adds to the attractiveness/visual contracts on the holes. So wayward shots can often be found, and you can play off the firm sandy waste areas."
Golfshake Rating: 5.00
Location: Golf Road, Formby, Merseyside
Comment: "Quite simply: If you love golf, you must stay and play at Formby Golf Club. Everything is so magical from start to finish, top to bottom, dusk till dawn, it is the ultimate English golfing experience. Some say Formby is three courses in one - which is true. This was my third 'stay and play' and I'm looking to book my fourth. It is not a hotel, but that just adds to it!"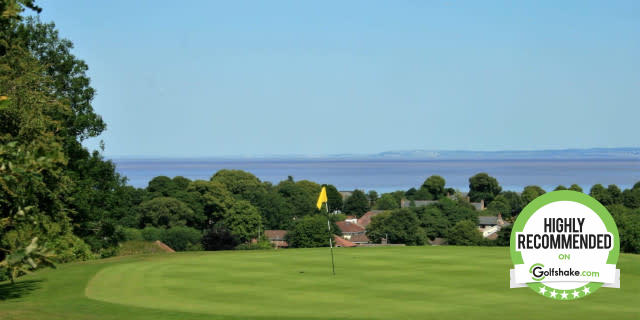 Golfshake Rating: 4.13
Location: Lavernock Road, Penarth, South Glamorgan
Comment: "Glamorganshire Golf Club gave me one of the best golfing experiences I have ever had. The staff were friendly and encouraging, the golf course was splendid and the facilities for both pre and post-round were nothing short of excellent."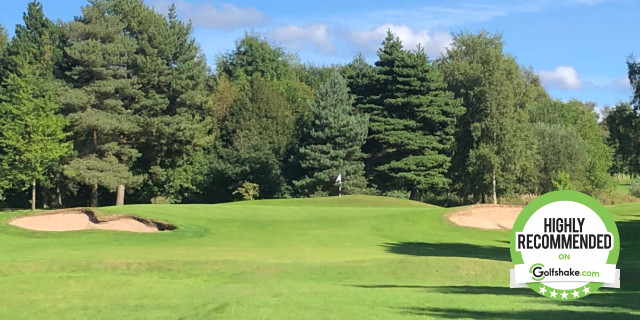 Golfshake Rating: 4.22
Location: Prescot Road, St Helens, Merseyside
Comment: "The quality of the golf course was excellent. Greens and tees immaculate. The fairways were really firm and nice views throughout. The greens ran perfectly (one member warned of the par 3 greens being very deceptive). They were all totally unblemished. I wish that I played these greens every week. "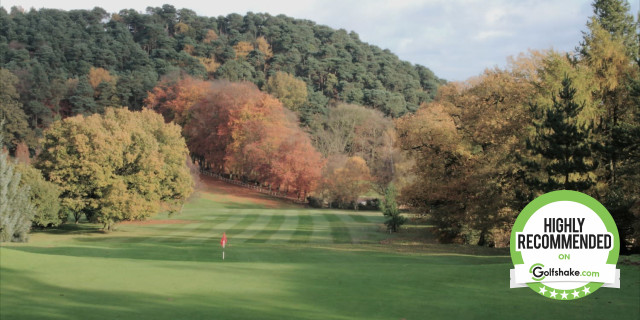 Golfshake Rating: 3.90
Location: Rednal, Birmingham, Worcestershire
Comment: "As a course that I have wanted to play for eight years, Lickey Hills did not disappoint. With stunning views, well looked after fairways and some tricky greens - the course had it all. The third hole gave us a brilliant view of Birmingham and the surrounding conurbations and a reasonably hilly front nine gave way to more of a flat back nine."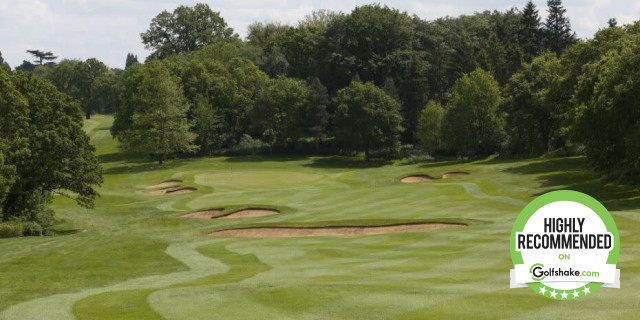 Golfshake Rating: 4.46
Location: Rickmansworth, Hertfordshire
Comment: "I have never played a Harry Colt course I haven't enjoyed, and the West Course was no exception. Kept in top class condition, it is a joy to play and offers a unique and interesting challenge. Complemented by the club's breathtaking clubhouse and impressive set of onsite facilities make this a spectacular and memorable destination. Those fortunate to have experienced it will have fond recollections of the West Course."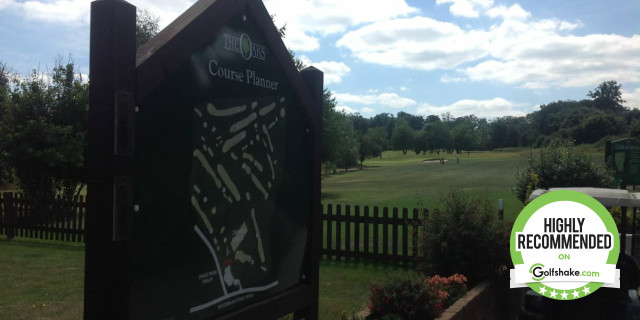 Golfshake Rating: 3.51
Location: Woodmansterne Road, Carshalton, Surrey
Comment: "The Oaks Golf Centre is pulsating with life and I teed off at 07:16 as the next available tee time was 13:35! Which speaks volumes about the popularity of the venue. The driving range truly is fantastic and TopTracer Technology is something that should be installed at every golf club."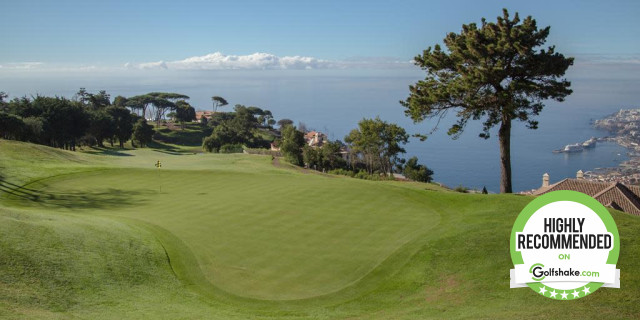 Golfshake Rating: 4.03
Location: Funchal, Madeira, Portugal
Comment: "Palheiro Golf Club is a really great, fun test of golf for all levels of golfer, and will keep even the best players on their toes. What it lacks in distance, it certainly makes up for in difficulty. The greens are undulating, but not ridiculous, and the bunkers are incredibly well placed. I guess this is what you'd expect when it's designed by such a world-renowned course architect."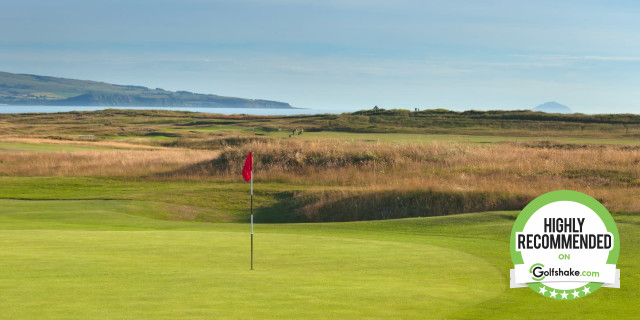 Golfshake Rating: 4.97
Location: Links Road, Prestwick, Ayrshire
Comment: "I can only share the joy I had when I had finished my round. It's a bucket list golf course for many people and I can truly testify for how enjoyable the whole experience is. Golf purists will have an abundance of fun trying to navigate around this historical and prestigious course and take it exactly for what it is - golf in its pure, original form."
Golfshake Rating: 4.49
Location: Slaley, Hexham, Northumberland
Comment: "Overall, I thoroughly enjoyed this course. It's a great venue offering excellent golf in some stunning surroundings. It definitely shouldn't be overlooked if you are considering taking a golf break to this part of the country and can definitely see why it's classed as 'The Augusta of the North'."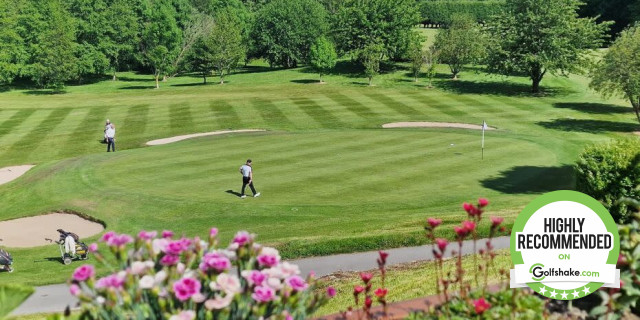 Golfshake Rating: 4.20
Location: Holyhead Road, Llangollen, Clwyd
Comment: "All I will say is that I left here wanting to return as soon as possible. Great course, stunning views, scoreable for all levels of golfer, very friendly staff and members alike. The food and drinks were great and very well priced which again is great to see."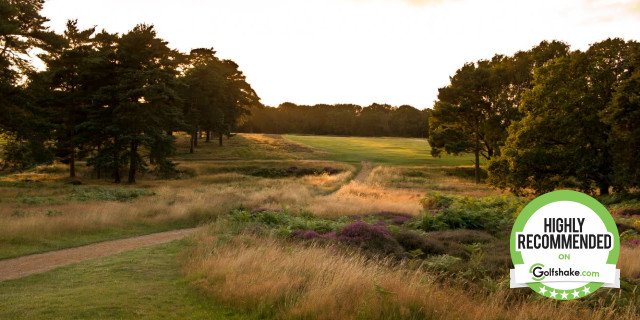 Golfshake Rating: 4.91
Location: Deans Lane, Tadworth, Surrey
Comment: "Walton Heath is a high-class venue. It offers an experience that isn't going to be matched by many. Yes, it comes at a price but what top experiences don't? It really is bucket list stuff, and I can see why it is Highly Recommended on Golfshake."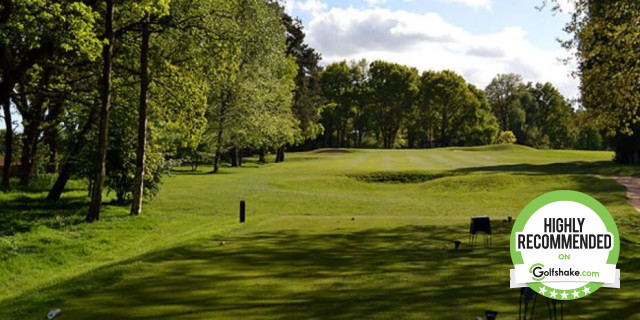 Golfshake Rating: 4.75
Location: Enton Green, Godalming, Surrey
Comment: "Golf at West Surrey can be enjoyed all year round by both members and visitors with some stunning views, not only of the course layout, but the Surrey landscape that surrounds it too."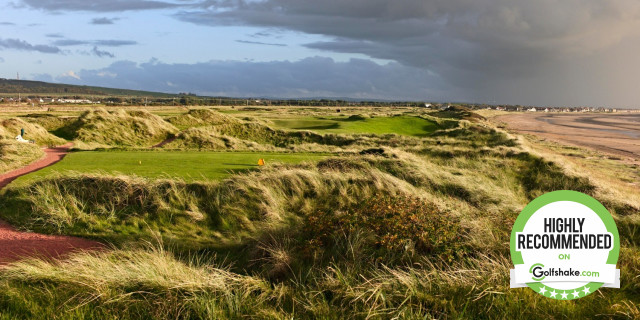 Golfshake Rating: 5.00
Location: Gailes by Irvine, Irvine, Ayrshire
Comment: "I loved the game at Western Gailes. The design is fantastic in every sense. Good shots rewarded, bad shots punished. Fairway bunkers penal but fair and a combination of some greens that have grand undulations and those more subtle. As far as a links course is concerned, for me, this ticks every box."
---
Related Content
The Top Rated Golf Courses That You Should Play in 2023
25 of The Best Golf Courses to Play in 2023
The Golf Courses That Other Golfers Recommend to You
The Best Place to Play Golf in England
The Best Place to Play Golf in The UK
The Coolest UK Golf Courses You Can Play
The Golf Courses You SHOULD Have Played in 2022
The Top 100 UK Golf Courses in 2022
---
Related Content: travel review golfshake Golf Courses Courses
What do you think? leave your comments below (Comments)
---
Leave your comments below
comments powered by

Disqus
Plan Your Next Round
Ardglass Golf Club
County Down
from £22.00
Save 50%
Castlerock Golf Club
County Londonderry
Galgorm Castle Golf Club
County Antrim
from £13.00
Save 23%
More Golf Course & Travel Features
Plan your next golf break with Golfbreaks.com