Lickey Hills Golf Course Feature Review
By: Melvyn Davies | Wed 21 Jul 2021 |
Comments
---
Review by Golfshake Ambassador Mel Davies With Contributor Emma Ballard
---
Lickey Hills Golf Course is located just a short drive from the M5 and also a few minutes from the outskirts of Birmingham, making it easily accessible.
Opened in 1921, it is a par 69 with only two par 5s. It is a parkland with a hint of heathland to it, featuring many mature trees that line the holes. Owned by the mytimeactive group, the fees here really are as good as you will find especially in such a great location.
Pre-Round Thoughts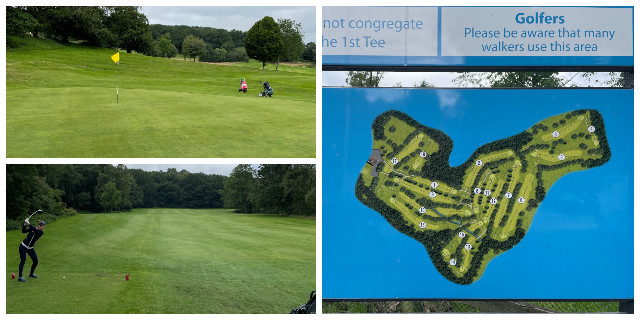 I've been looking forward to this review as it was here that I started my "golf journey" back in the late 1980s. We used to get there on a Sunday morning around 0630, put our name down for the next week (any later and you wouldn't get in), have breakfast then tee off. It's been around 20 years since my last visit so apart from a couple of holes I couldn't remember too much which was great.
I was greeted by Dave Collins, the Head Greenkeeper for 20 years, and Mark Toombs the Head Pro who has been there for over two decades.
Mark has a pro shop with the usual stuff you'd expect from a club shop which is always great to see. There is a decent sized practice putting green next to the clubhouse and practice net. Also, there is a great little chip and putt "Tri Golf" for any budding golfers to start off on.
Front 9 Overview
The front 9 starts with a great par 4 teeing off over the hill to a green perched below well protected by mature trees and bunkers. The next is a great par 4 that doglegs 90 degrees to the right where getting the tee shot in the absolute right place is imperative to get a look at the green. Next up are the two holes where you get fantastic views looking across to Birmingham, a par 4 and first par 3. One thing you notice already is how well the greens run but also how tricky they are.
Next up are a couple of scoreable par 4s followed by the first (and only on this 9) par 5.
This 9 ends with a tough par 3 and a tough par 4. Accuracy not distance is the real order of the day on this 9 and hitting greens is not easy as many run away from you…a real challenge but playable for all.
Back 9 Overview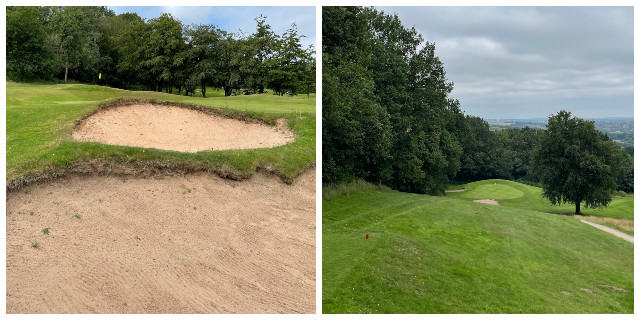 Starting the back 9 again you can see how imperative accuracy off the tee is as anything off-line will end up in the trees lining each hole….then a bogey can be a good result.
The 11th is a real risk and reward hole, at only 250ish yards most go for it but short of the green are some great bunkers meaning a par 4 can soon become tougher than you thought. I do love a good risk reward hole.
You then have another couple of short tricky par 4s and then two consecutive par 3s that couldn't be any more different...one just 140 yards the other 213. The shorter one has one of the biggest, best but trickiest greens (as I found out with a lovely three-putt) I have played. Just shows not every par 3 has to be 200 yards to be tough.
16 is the second and last par 5 that plays tough, featuring a blind tee shot, tree lined with a green that is perched below the fairway, relatively small and if missed you're left with a devilishly tricky shot.
Finishing up is a tough par 4 with OOB down the left and plays uphill. The last is another great par 3 playing probably two clubs less downhill to another relatively small green protected by great bunkering again.
A truly memorable return to this great course.
Hole Highlights
The big plus for me was the condition of the fairways with a lovely layer of grass but also there are some truly fantastic bunkers out there and greens that will challenge the best of putters. Again, it shows that courses don't have to be long to challenge the best players but also it makes it playable for new golfers and the shorter hitters.
Post-Round Thoughts
I have to say I have been lucky to play and review some great course in the last few years but for me courses like this are what golf probably needs more than most. As Dave said, it can get a bit rough round the edges and the course is played a lot and in places you can see that but don't let that put you off, as what I can say is it's looked after as well as others I've played that would cost a lot more.
Verdict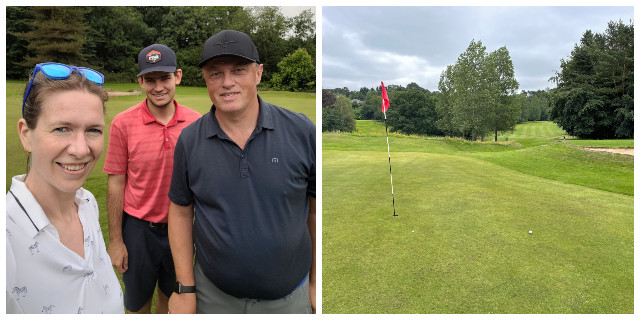 Each and every hole provides its own challenge. Bunkering is great and well maintained and the greens are great. I'm already looking forward to returning.
Comments by Emma Ballard, Editor of Women & Golf
"As a course that I have wanted to play for eight years, Lickey Hills did not disappoint. With stunning views, well looked after fairways and some tricky greens – the course had it all. The third hole gave us a brilliant view of Birmingham and the surrounding conurbations and a reasonably hilly front nine gave way to more of a flat back nine. In advance of playing, I had expected the course to be hillier – but don't be fooled, it is still tough walking at times.
"From a female perspective, it was really great to have some very similar tee positions on the front nine, so I was able to tee off straight away after my playing partners. That was not the same on the back nine but that did not detract from the experience.
"As I said previously, the greens were probably the trickiest part of the course, with interesting undulations and pin positions. It made for a few three putts! I didn't have a favourite hole, but the 17th and 18th tees provided a couple of great looking finishing holes. I really can't wait to go and play it again."
Overall Rating - 8
Course (Conditions) - 8
Course (Hole Variety/Layout) - 9
Course (Green Condition) - 9
Course (Challenge/Difficulty) - 9
Club Facilities & 19th/Clubhouse - 8
Practice Facilities - 8
Friendliness/Hospitality - 9
Pace of Play - 10
Value for Money - 10
---
Related Content: travel review Golf Courses England Courses
What do you think? leave your comments below (Comments)
---
Leave your comments below
comments powered by

Disqus
Plan Your Next Round
Dudley Golf Club
West Midlands
from £9.00
Save 24%
Marriott Forest of Arden Golf Club
Warwickshire
from £17.00
Save 20%
Bromsgrove Golf Centre
Worcestershire
from £7.00
Save 25%
More Golf Course & Travel Features
Plan your next golf break with Golfbreaks.com