The Golf Courses You Must Play in Kent
By: Golfshake Editor | Fri 16 Jul 2021 |
Comments
---
The majestic county of Kent has long been known as The Garden of England and is renowned for its beauty and scenery, but there is also a rich heritage for golfers to enjoy.
Famously, Royal St George's became the first English venue to host The Open Championship in 1894, and the game's oldest major has returned on numerous occasions, including for the 149th edition in 2021. Additionally, nearby Royal Cinque Ports (1909/1920) and Prince's Golf Club (1932) have each crowned the Champion Golfer of the Year, making this region a hotbed for many an iconic moment in the sport.
However, there is more to Kent than just these revered layouts, as the Golfshake Community have discovered through the years. Studying their reviews submitted into the Golfshake Course Section, we have identified just 20 of the best (and there are many more) courses to consider playing on a visit to Kent, showcasing a variety of designs and prices.
There's never been a more appropriate time to plan your next golf trip to Kent!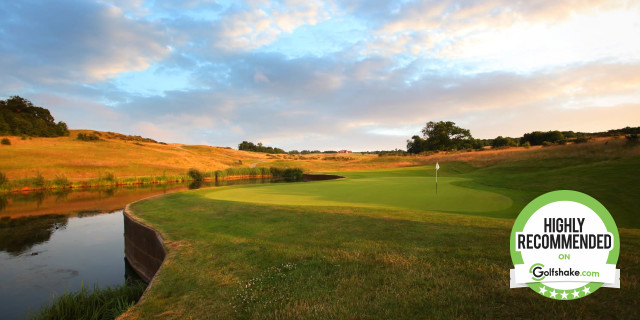 Golfshake Rating: 5.00
Value For Money Rating: 3.89
Review Comment: "I love playing here, even though it's a tough course. The rough has been allowed to grow and there was a wind that required me to club up twice – which made it all the more difficult.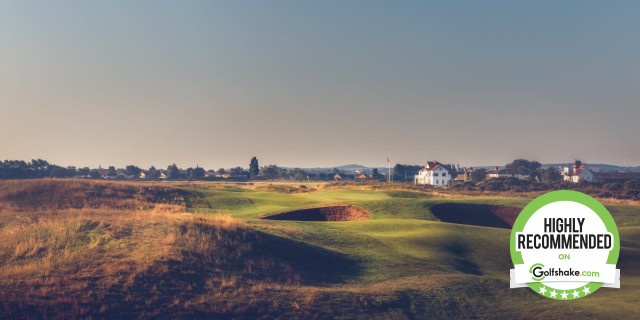 Golfshake Rating: 4.76
Value For Money Rating: 4.10
Review Comment: "An unreal experience to play a classic links course. Staff in the clubhouse were great. Course was great and I want to come back – superb day."
Golfshake Rating: 4.75
Value For Money Rating: 4.05
Review Comment: "Course is in great condition and the layout was superb. Challenging greens that were clearly well maintained."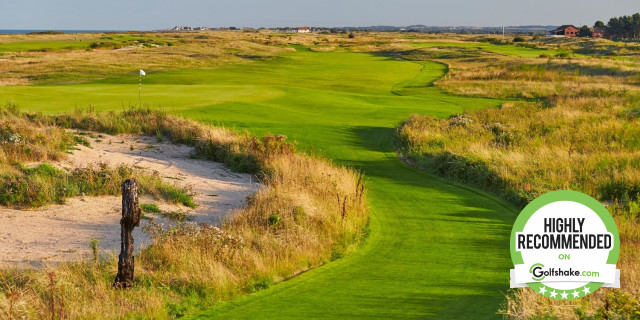 Golfshake Rating: 4.71
Value For Money Rating: 4.11
Review Comment: "Sandwich is a beautiful area with three fantastic golf courses. Prince's is exceptional and would highly recommend."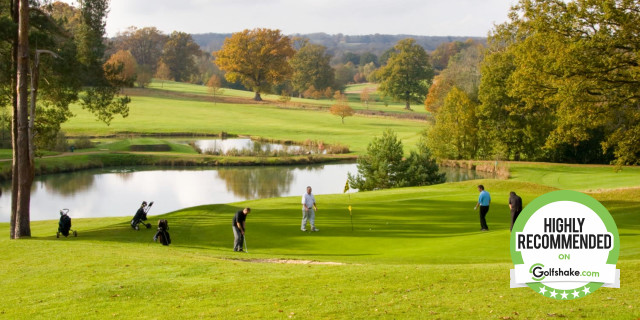 Golfshake Rating: 4.66
Value For Money Rating: 4.09
Review Comment: "Played this course recently and I have to say, the course was immaculate from tee to green. Great layout of the track and excellent facilities – highly recommend."
Golfshake Rating: 4.58
Value For Money Rating: 4.22
Review Comment: "Always a pleasure to play this course – especially in the sunshine. A challenging yet enjoyable day out."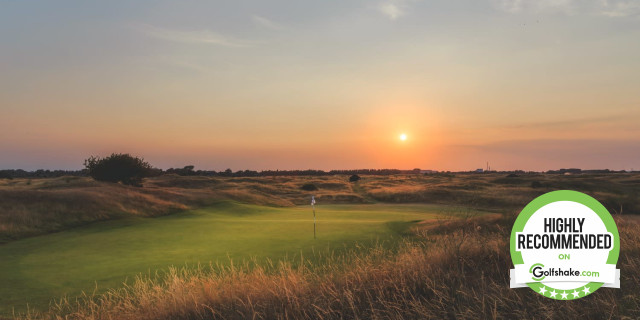 Golfshake Rating: 4.57
Value For Money Rating: 3.93
Review Comment: "Amazing course with great greens and interesting fairways. Definitely worth playing again and I would highly recommend."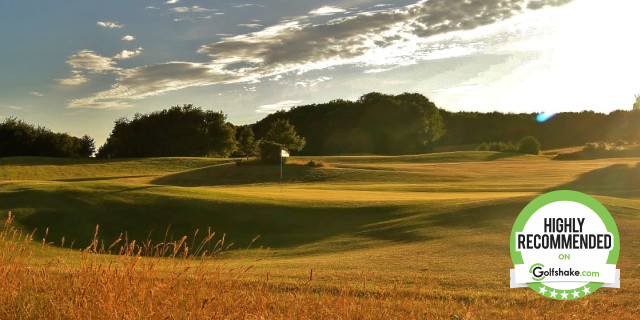 Golfshake Rating: 4.56
Value For Money Rating: 3.76
Review Comment: "Weather was not at its best, but the course remained in excellent condition. Just as it was three years ago when I last visited. Food and service was excellent."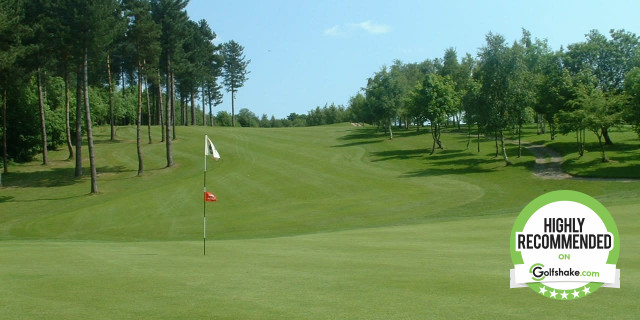 Golfshake Rating: 4.50
Value For Money Rating: 3.83
Review Comment: "Course is set in a lovely location with surreal views. Classic 19th hole beer overlooking the 18th green. The layout was extremely well maintained, and greens were absolutely superb."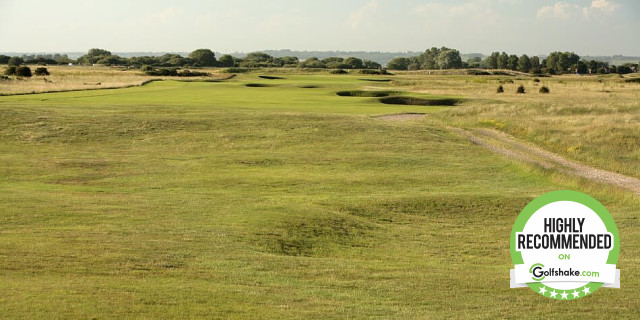 Golfshake Rating: 4.47
Value For Money Rating: 3.74
Review Comment: "A great links with fantastic greens. The members are very friendly and welcoming."
Golfshake Rating: 4.44
Value For Money Rating: 3.98
Review Comment: "Great condition, fantastic test, extremely challenging and long! Although it is difficult, it is also so rewarding."
Golfshake Rating: 4.44
Value For Money Rating: 3.90
Review Comment: "The course is immaculate, and the greens are extremely well maintained and consistent. The hospitality and clubhouse were also excellent. I was made to feel welcome and the food is great."
Golfshake Rating: 4.37
Value For Money Rating: 3.82
Review Comment: "A lovely course and the staff were friendly. Maintenance on the greens was a tad disappointing for this time of year but nonetheless, a great place to play."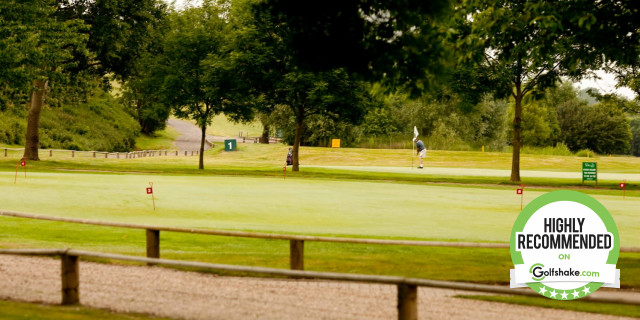 Golfshake Rating: 4.38
Value For Money Rating: 3.80
Review Comment: "Course was in great condition! Even though the greens had been dressed, they still rank like a treat and did not take away from the excellent round of golf!"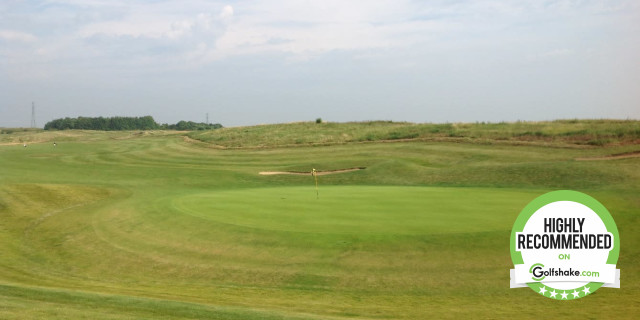 Golfshake Rating: 4.36
Value For Money Rating: 3.77
Review Comment: "The centre has excellent practice facilities and the course was good to play."
Golfshake Rating: 4.37
Value For Money Rating: 3.98
Review Comment: "Good open course, greens always in good condition. Needs the wind to blow to play to its full potential!"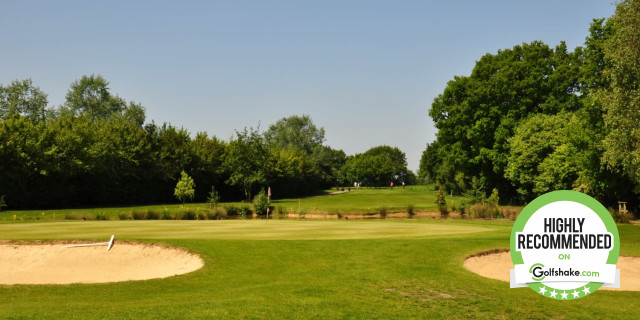 Golfshake Rating: 4.32
Value For Money Rating: 3.86
Review Comment: "Visited for a society day. Never played before but a good challenge with some lovely holes. Staff was friendly and the beer was cold – what more could you need?!"
Golfshake Rating: 4.25
Value For Money Rating: 3.89
Review Comment: "A good parkland course that is neither too easy nor too difficult. Halfway house tea and drinks were tasty."
Golfshake Rating: 4.25
Value For Money Rating: 3.77
Review Comment: "The course was in great condition. The greens were both excellent and consistent."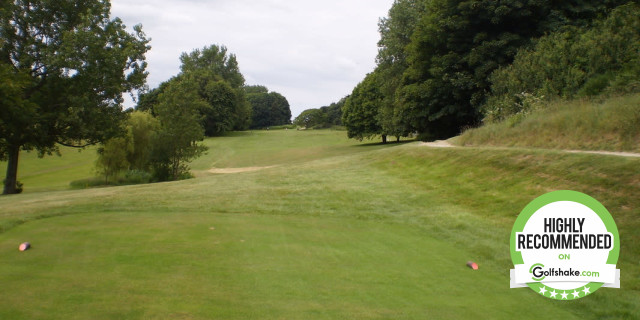 Golfshake Rating: 4.17
Value For Money Rating: 3.91
Review Comment: "A really good course. It is dry and plays almost like a links in certain places. Greens were fast, true and tough – an enjoyable round of golf."
---
Related Content
21 Highly Recommended English Golf Courses to Play in 2021
25 Great Value English Golf Courses to Play in 2021
The Best Bargain Golf Courses to Play This Summer
---
Related Content: travel Kent golfshake Golf Courses England Courses
What do you think? leave your comments below (Comments)
---
Leave your comments below
comments powered by

Disqus
Plan Your Next Round
Ardglass Golf Club
County Down
from £22.00
Save 50%
Castlerock Golf Club
County Londonderry
Galgorm Castle Golf Club
County Antrim
from £13.00
Save 23%
More Golf Course & Travel Features
Plan your next golf break with Golfbreaks.com