Golf Courses to Play in the East of England This Summer
By: Liam Moore | Mon 21 Jun 2021 |
Comments
---
When the thought of an ideal golf course enters our mind, you would be forgiven to think about lush greenery and sensational views for miles long. However, in parts of the east of England, that's not always possible – especially in London.
However, were you aware that the area hosts some of the best golf courses in England? Whether you're looking for parkland or links, long or short, or maybe just a gem in the middle of nowhere, this district of England has you covered.
With the help of the Golfshake Community, we have put together 20 must play courses this summer. Have you ticked any of them off?
Location: Suffolk
Golfshake Rating: 4.58
Value For Money Rating: 3.97
2020 Summer Golf Rating: 5.00
Review Comment: "The course is tough; made more difficult by the conditions you can face there – but that's what you want from a links course. You'll have fun plotting your way around some of the hazards that surround the course and the stretch along the coast and the Martello Tower are as good as it gets."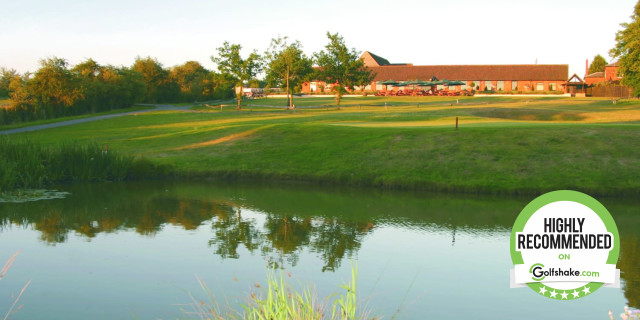 Location: Essex
Golfshake Rating: 4.54
Value For Money Rating: 4.20
2020 Summer Golf Rating: 5.00
Review Comment: "Great course – much better than I thought and one of the best in Essex. Lots of great holes for all handicaps and the greens were great."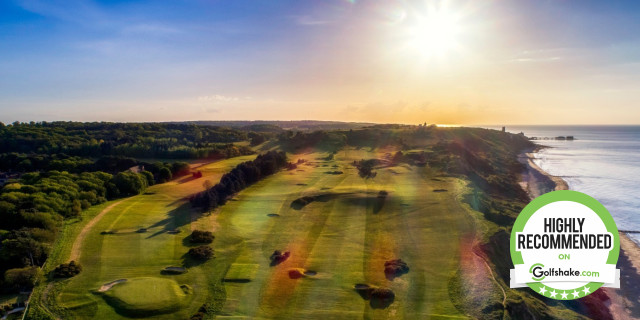 Location: Norfolk
Golfshake Rating: 4.40
Value For Money Rating: 4.17
2020 Summer Golf Rating: 4.86
Review Comment: "What a lovely golf course. Running along the coastline is a real gem. Just go and play it! Went with a society and they really could not have done more for us – so friendly and welcoming."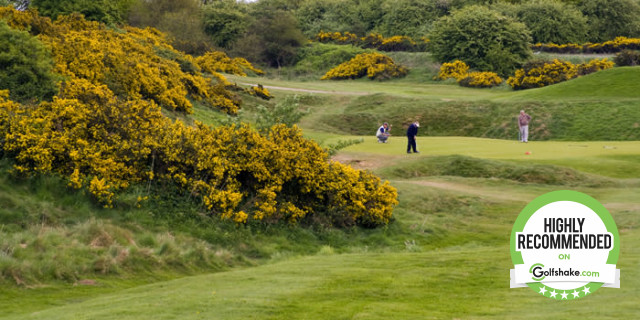 Location: Suffolk
Golfshake Rating: 4.30
Value For Money Rating: 3.80
2020 Summer Golf Rating: 4.83
Review Comment: "The weather was very kind, and this added to the day. A couple of really testing holes but overall, a great day out."
Location: Hertfordshire
Golfshake Rating: 4.76
Value For Money Rating: 3.94
2020 Summer Golf Rating: 4.80
Review Comment: "A great course that is in fantastic condition. I played in a well organised golf day with the pace of play excellent. All greens were in great shape and I cannot think of a single thing to complain about."
Location: Hertfordshire
Golfshake Rating: 4.60
Value For Money Rating: 3.91
2020 Summer Golf Rating: 4.80
Review Comment: "Great test of golf and the course is in fantastic condition. Pace of play was great and the clubhouse service, in the current climate, was incredibly friendly and sufficient."
Location: Essex
Golfshake Rating: 4.59
Value For Money Rating: 3.90
2020 Summer Golf Rating: 4.80
Review Comment: "Loved playing this course. Long enough to use driver but tight enough to be really challenging. Some amazing holes – big hitters can drive a few greens (300 to 330 yards). Greens quick and challenging but true."
Location: Cambridgeshire
Golfshake Rating: 4.50
Value For Money Rating: 3.81
2020 Summer Golf Rating: 4.80
Review Comment: "As usual, the course was in excellent condition. Greens were quick and true, rough is high and wispy and if you get too far from the fairway, you're in big trouble. A great day."
Location: Suffolk
Golfshake Rating: 4.36
Value For Money Rating: 4.16
2020 Summer Golf Rating: 4.77
Review Comment: "A really nice course that is ideal for straight hitters, more so than longer ones. Greens in good condition and the course hosts some lovely, picturesque holes."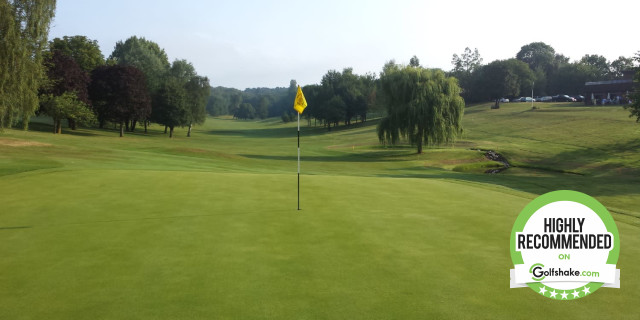 Location: Hertfordshire
Golfshake Rating: 4.29
Value For Money Rating: 3.78
2020 Summer Golf Rating: 4.75
Review Comment: "The course held up well and due to the rain, scoring became a lot easier. The greens were soft but had a true roll."
Location: Bedfordshire
Golfshake Rating: 4.53
Value For Money Rating: 3.99
2020 Summer Golf Rating: 4.70
Review Comment: "This is a golf course that I have wanted to play for a long time – and it did not disappoint in the slightest. A good test for all handicaps and the greens were in superb condition."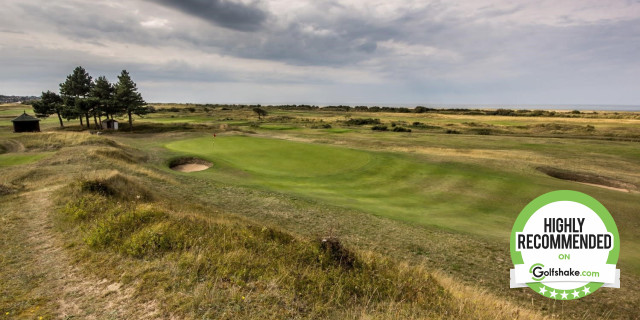 Location: Norfolk
Golfshake Rating: 4.58
Value For Money Rating: 3.79
2020 Summer Golf Rating: 4.67
Review Comment: "This is a supreme links course that is beautifully kept and located – an absolute gem. It's a tough course and requires a lot of patience. Fortunately, I played in near perfect conditions, but I expect it would be a mighty challenge with strong gales!"
Location: Norfolk
Golfshake Rating: 4.35
Value For Money Rating: 4.43
2020 Summer Golf Rating: 4.62
Review Comment: "A great course that was in brilliant condition. A beautiful day accompanied the golf, and I had a wonderful day out."
Location: Cambridgeshire
Golfshake Rating: 4.51
Value For Money Rating: 4.29
2020 Summer Golf Rating: 4.60
Review Comment: "An excellent private course that is in top condition. I recommend to anyone passing the area to play this wonderful golf course."
Location: Suffolk
Golfshake Rating: 4.47
Value For Money Rating: 4.00
2020 Summer Golf Rating: 4.60
Review Comment: "A heathland course that is in excellent condition. A lovely day and I would definitely play again."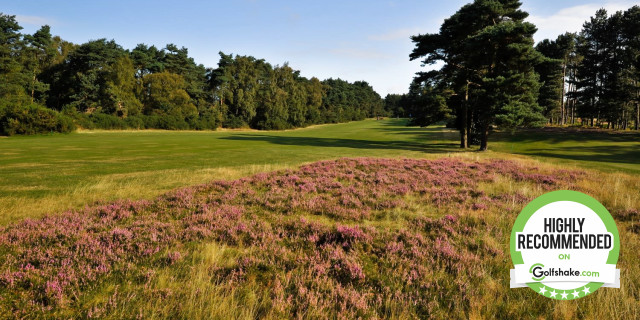 Location: Suffolk
Golfshake Rating: 4.27
Value For Money Rating: 3.99
2020 Summer Golf Rating: 4.60
Review Comment: "An excellent course where the greens ran quick and true. Overall, it's in brilliant shape – especially with so little rain."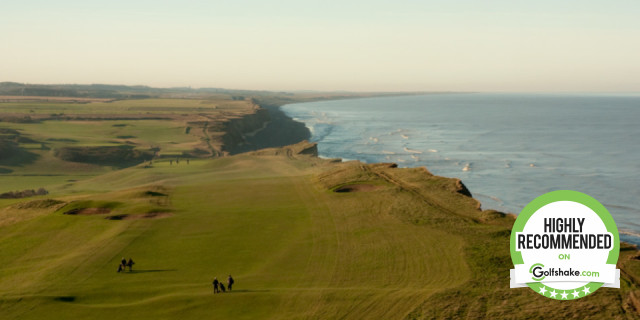 Location: Norfolk
Golfshake Rating: 4.73
Value For Money Rating: 4.03
2020 Summer Golf Rating: 4.57
Review Comment: "A superb clifftop course which suits all skill levels. The beautiful greens offer exceptional countryside views. Brilliant to play in good weather and with the sea breeze to encourage a good swing."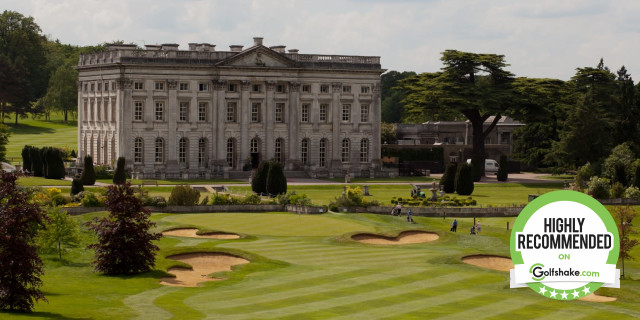 Location: Hertfordshire
Golfshake Rating: 4.60
Value For Money Rating: 4.00
2020 Summer Golf Rating: 4.57
Review Comment: "The greens were lightning quick but overall, the course is friendly and welcoming - we will definitely visit again."
Location: Cambridgeshire
Golfshake Rating: 4.32
Value For Money Rating: 3.85
2020 Summer Golf Rating: 4.57
Review Comment: "Could not find a single fault with the course. Tee boxes flat, fairways lush and well looked after while the greens were in superb condition."
Location: Hertfordshire
Golfshake Rating: 4.71
Value For Money Rating: 3.89
2020 Summer Golf Rating: 4.56
Review Comment: "A challenging course that is in really good condition. Friendly staff which offer a good atmosphere – will definitely play again."
---
Related Content
The Golf Courses You Must Play This Summer
The Best Bargain Golf Courses to Play This Summer
---
Related Content: travel golfshake Golf Courses England Courses
What do you think? leave your comments below (Comments)
---
Leave your comments below
comments powered by

Disqus
Plan Your Next Round
Ardglass Golf Club
County Down
from £22.00
Save 50%
Castlerock Golf Club
County Londonderry
Galgorm Castle Golf Club
County Antrim
from £13.00
Save 23%
More Golf Course & Travel Features
Plan your next golf break with Golfbreaks.com