The Hardest Golf Courses You Can Ever Play
---
When appreciating the qualities of a course they have just experienced, golfers regularly comment on its condition and the quality of customer service at the venue, but many players also quite simply love to have their game tested to the maximum by the challenge of the layout presented before them.
Naturally, for most of us mere mortals out there who play this captivating sport, EVERY golf course is tough. However, there are clearly designs that can truly examine the very best, including low-handicap golfers and tour players.
When you ask people to identify the hardest golf course they have played; their answers are unique and personal to them. You also have to consider a variety of factors such as the weather of that day and the standard of golfer they are. That was a discovery we made after presenting that question to our team of Golfshake Ambassadors.
The Comments
Rob Treanor first takes us to Portugal and one of the most revered modern creations on the continent.
"The hardest course I have ever played was also one of my favourite experiences in golf. Soon after the course opened, we had a long weekend booked at the amazing West Cliffs. Whilst February's weather is usually quite timid, our trip coincided with the Beast From The East.
"Not everyone made it there; one member of the group got stuck in Glasgow due to the snow blizzards. Those of us who did manage to get to Portugal's western coastline were 'treated' to driving, sideways rain, hail and a conspicuous absence of winter sun!
"The course was amazing, though the enforced carries from the tee boxes (which are benign in summer) were literally impossible given the conditions. On some holes we had to tee off at close to 45 degrees from the target to allow for the sideways gale.
"Despite the conditions it was clear the course was on a different level which hasn't dampened our enthusiasm. We are booked to return in 2023 ... albeit in the summer this time!"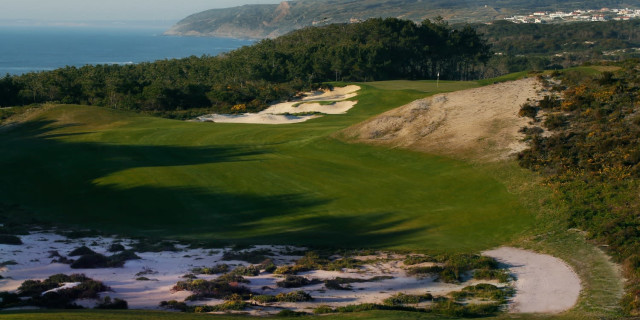 Certainly, the weather played a role in Rob's time at West Cliffs, but the course itself clearly made a lasting impression. He continues by turning his attention towards a Ryder Cup venue.
"The Twenty Ten Course at Celtic Manor was also a brutal experience. Playing to a mid twenties handicap at the time, the precision required to navigate the winding fairways on the water holes (of which there are plenty) was a bridge too far for my talents. I recall conditions being exceptionally wet and coming away from the course sodden and mildly broken, though it did make me feel a tremendous respect for those who competed at the course at the highest level. It speaks to the addictive nature of the game that despite the soul crushing experience, I would have played another 18 that afternoon given the chance!"
Apparently, Rob is just unfortunate when it comes to the weather, but one place that rarely witnesses such conditions is The Majlis at The Emirates GC, Dubai, which was Richard Moore's selection for his toughest course.
"The wiry grass is tough, so once you are off the fairway the ball sits down in a tough lie that is hard to progress from. If you need to carry water (like I did on the 18th) a 160 shot becomes and travels 120 and there goes another TP5 in the drink!
"Then you have the sandy waste areas everywhere, and believe it or not concrete cart paths just on the edge of the fairway, so if you are just off target and catch one of those - Lord only knows where your ball can finish. I'm playing off 9.5 at the moment and shot 100+ in October."
Moving to the North West of England, Mel Davies describes his time playing the fabulous Hillside Golf Club, which offers a wonderful test that is among the most rewarding in the country.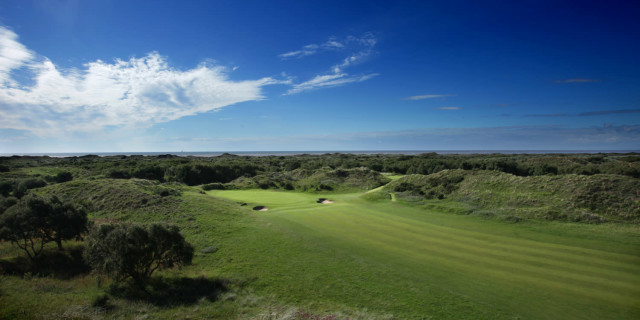 "The hardest course I have played was Hillside last year. Typical links layout with dunes everywhere making driving the ball well a real necessity. Lots of great but tough bunkering and some really tricky green complexes. The back 9 has to be one of the best, but at the same time toughest closing stretches around. A true test of ball striking from tee to green."
It certainly is, but context to a round is also important, situations can make courses play tougher, which is an observation that was made by Golfshake Podcast co-host, Matt Holbrook.
"I have actually found that the hardest golf normally comes due to the circumstances. Having played, for example, Royal Birkdale during a casual round, it's a nice and relaxed experience albeit on a difficult golf course.
"Last year I played in a County Open event over 36 holes - The Seaton Robson - at Aldeburgh Golf Club (which many would consider the best/hardest course in Suffolk). It was at the end of a dry spell and the course is on heathland and missing fairways is not an option. It makes you take driver out of play but as a par 68, 12 of the 14 par 4s are over 400 yards so you spend a lot of time hitting long irons off the tee and long irons into the greens. The greens themselves are firm and firey so hard to hold with shorter irons. It was a very tough day but we enjoyed the test, which is why we do it."
From my own perspective, the Jubilee and Castle Course at St Andrews Links are objectively challenging, especially in a breeze, but I can pick out the Lansdowne Course at Blairgowrie Golf Club as being somewhere that I just didn't have the answers for - no matter the weather. Royal Dornoch is one of my absolute favourites but tricky weather made it a brutal test on the fortunate occasions that I've been there. However, despite playing well and scoring far better than expected, it would be difficult to argue against the Championship Course at Carnoustie being the hardest I've played - in a good way, though, just a wonderful experience.
What The Golfshake Stats Say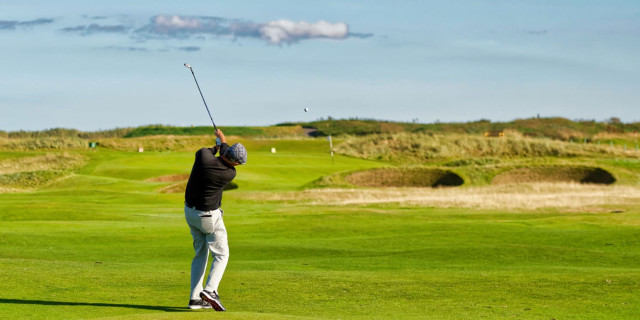 Hoping to provide some level of scientific analysis to this study, we have looked at both the Golfshake Course Section and Score Tracker to pick out acclaimed layouts that have also proven to be a tough examination to our large community of golfers. We have subsequently assigned each of them with a Difficulty Rating - presenting some intriguing results!
Golfshake Rating: 4.92
Difficulty Rating: 4.33
Golfshake Rating: 4.84
Difficulty Rating: 4.00
Golfshake Rating: 4.93
Difficulty Rating: 4.00
Golfshake Rating: 4.94
Difficulty Rating: 4.4
Golfshake Rating: 4.85
Difficulty Rating: 5.00
Golfshake Rating: 4.96
Difficulty Rating: 4.50
Golfshake Rating: 4.88
Difficulty Rating: 4.33
Golfshake Rating: 4.60
Difficulty Rating: 4.00
Golfshake Rating: 5.00
Difficulty Rating: 4.00
Golfshake Rating: 4.76
Difficulty Rating: 4.00
Golfshake Rating: 4.96
Difficulty Rating: 5.00
Golfshake Rating: 4.75
Difficulty Rating: 4.50
Golfshake Rating: 4.95
Difficulty Rating: 5.00
Golfshake Rating: 4.87
Difficulty Rating: 4.00
Golfshake Rating: 4.92
Difficulty Rating: 4.00
Golfshake Rating: 4.95
Difficulty Rating: 5.00
Golfshake Rating: 4.91
Difficulty Rating: 4.30
Golfshake Rating: 4.82
Difficulty Rating: 4.33
---
So, there you have just some of the hardest golf courses you can ever play; both from the stats but also taken from our personal recollections.
Let us know what is the toughest you have played, whether you have visited any of those featured above and how you found that particular challenge, because golfers LOVE to play hard courses ... we think so anyway.
---
Related Content
Golfers Officially LOVE to Play Challenging Courses
---
What do you think? leave your comments below (Comments)
---
Tags: golfshake GOLFERS Golf Courses Golf daily picks
---
comments powered by

Disqus