The Best Places To Visit For a Golf Tour
By: Liam Moore | Tue 15 Aug 2023
---
A golf tour brings the same happiness to a golfer as Christmas does a child, there's a reason why they typically only come around once a year!
Thankfully, UK-based golfers don't need to travel too far to enjoy a golf break as our own land boasts brilliant options for a quick getaway.
Below, we explore eight regions that can deliver a first-class golf tour, whilst providing information on the golf courses that belong to the region and what to expect when away from the fairways.
St Andrews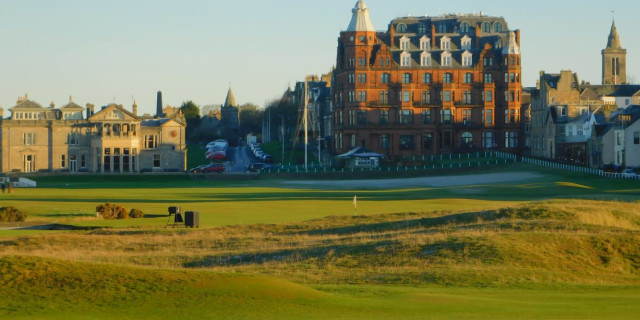 St Andrews is arguably the greatest place for a golf tour throughout the entire world, which leaves Americans very envious of England's proximity to a golfing haven such as Scotland. Obviously, the Old Course at St Andrews Links would be the star of any golf trip to Scotland, but the general area of St Andrews features several golf courses that are all dipped in quality. Kingbarns Golf Links only opened in 2000 but it has already generated a terrific reputation of being a very difficult and enjoyable golfing challenge. Golfers will also enjoy The Castle Course – also situated at St Andrews Links – which offers wonderful views into the quaint town. Visit Golfbreaks for more golf tour ideas to St Andrews.
Tips For Planning a Golf Trip to St Andrews
Bournemouth & Dorset
Bournemouth lies on the south coast and the town boasts many fun activities to keep everyone occupied when away from the golf course. Whilst Bournemouth might not race to the front of your mind when exploring potential golf trips, the region is home to some outstanding courses that golfers will enjoy playing. Isle of Purbeck, Broadstone and Crane Valley are all located in Bournemouth, whilst the general popularity of the town means there is plenty of varied accommodation options for those who are looking to establish a base in the town centre. Visit Golfbreaks for more golf tour ideas to Bournemouth.
The Best Golf Courses in Dorset
East Lothian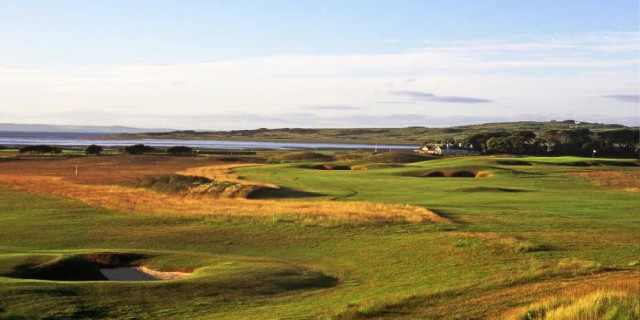 If you're looking for an area that is bursting with golf courses, then the 22 found at East Lothian should be of interest to you. Scotland's famous golf coast stretches across 30 miles and the 22 courses dotted around the area are of exceptional quality. Gullane, Dunbar, Craigielaw are just some of the brilliant layouts that make up a trip to East Lothian. Considering how much golf is on offer, golfers will be thrilled to know that there are just as many accommodation options for travellers.4 You'll find a warm and cosy base in no time. Visit Golfbreaks for more golf tour ideas to East Lothian.
The Best Golf Courses in East Lothian
Kent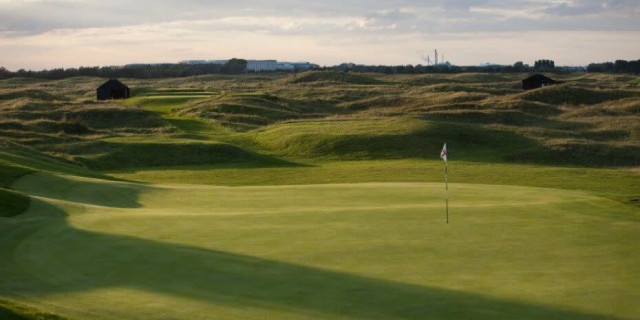 Known as the Garden of England, Kent has earned a terrific reputation and the area is commonly referenced as one of the best UK locations to play. If we also consider the heritage of golf in this county – multiple courses have hosted The Open Championship – then it truly is a special place for golfers. You can enjoy venues such as Royal St George's, Royal Cinque Ports, Prince's Golf Club, Littlestone and North Foreland. Kent is brimming with lots of independent B&Bs, which means securing accommodation will be a quick and simple task. Visit Golfbreaks for more golf tour ideas to Kent.
Northern Ireland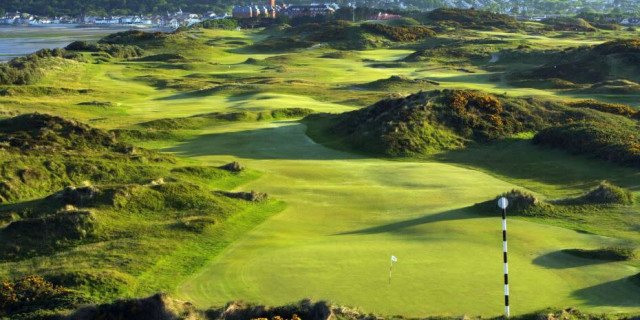 The 153rd Open Championship will be held in Northern Ireland, at the historic Royal Portrush – and also home to the venue that Golf Digest labelled as the Number One Golf Course in the world, Royal County Down. Northern Ireland has a stellar reputation for golf, which is only heightened through the likes of the PGA EuroPro Tour and the Clutch Pro Tour hosting events in the country. Truly, some of the best golf courses in the entire world reside in Northen Ireland, and golfers can enjoy esteemed layouts such as Galgorm, Lough Erne, Hilton Belfast Templepatrick, Clandeboye and many more. Visit Golfbreaks for more golf tour ideas to Northern Ireland.
The Best Golf Courses in Northern Ireland
Ayrshire & Glasgow
Scotland is generally filled with amazing and unique golf courses, with many of the outstanding venues situated closely to Glasgow and the surrounding area. Ayrshire is home to Open Championship venues such as Royal Troon, Turnberry and Prestwick, with notable others including Dundonald Links, Western Gailes and Glasgow Gailes. Due to Ayrshire's proximity to the city of Glasgow, there are plenty of hotels or resorts to choose from – with travel between facilities on the shorter side. Visit Golfbreaks for more golf tour ideas to Ayrshire.
The Best Golf Courses in Ayrshire
Dublin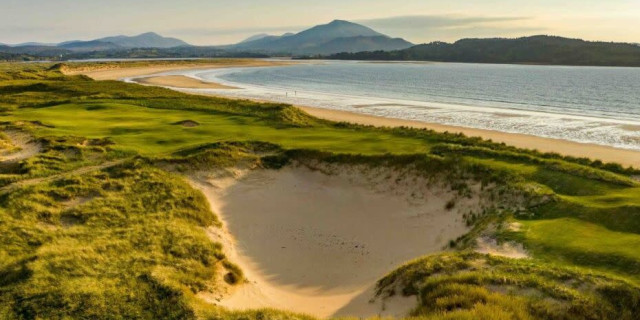 Not only is Dublin the thriving capital of Ireland, but it also boasts tremendous golf facilities that are envious for any other nation. The city offers a more traditional break, with lots of activities and a lively nightlife to keep your party occupied. During the day however, is when the magic takes place; Ireland is home to a collection of first-class resorts that should be experienced by every serious golfer. The K Club, Druids Glen, Portmarnock and Rosapenna all reside within the border. Visit Golfbreaks for more golf tour ideas to Dublin.
The Best Golf Courses in Dublin
Bristol & South West
Golfers may be surprised to see Bristol in this list, but its proximity to reputable venues means the city is a brilliant option for a golf tour. Travellers will be spoilt for choice in the evenings, as the bustling city comes to life as the sun dips. You'll have the option of bars, clubs and fine dining experiences to indulge in. From a golfing perspective, Burnham & Berrow – a regional Open Qualifying venue – can be accessed within 40 minutes from the city centre. Other options include The Kendleshire, The Players Golf Club and Weston Super Mare – which is a links test. Visit Golfbreaks for more golf tour ideas to Bristol.
The Best Golf Courses in the South West
---
Related Articles
The Best UK Golf Breaks This Autumn
The Best UK Golf Breaks to Experience in 2023
4 Great Value For Money UK Golf Breaks in 2023
---
Related Content: travel golfbreaks Golf Courses Courses
Plan Your Next Round
Ardglass Golf Club
County Down
from £22.00
Save 50%
Castlerock Golf Club
County Londonderry
Galgorm Castle Golf Club
County Antrim
from £13.00
Save 23%
More Golf Course & Travel Features
Plan your next golf break with Golfbreaks.com