Where to Play Golf in Scotland This Summer
By: Liam Moore | Fri 18 Jun 2021 |
Comments
---
When it comes to playing golf in Britain, there is one area that truly takes the top spot. Hosting the home of golf – in addition to creating the game – is the marvellous landscape that is Scotland.
If you're seeking a true golfing challenge, then the nation can offer several premium options. Whether you're looking to finally get that round in at St Andrews or you fancy an alternative major venue, like Carnoustie, then Scotland has it all.
With assistance from the wonderful Golfshake Community, we have put together a list of the best golf courses to play in Scotland this summer. Without further ado, we present to you 20 of the finest golf courses that Scotland proudly boasts.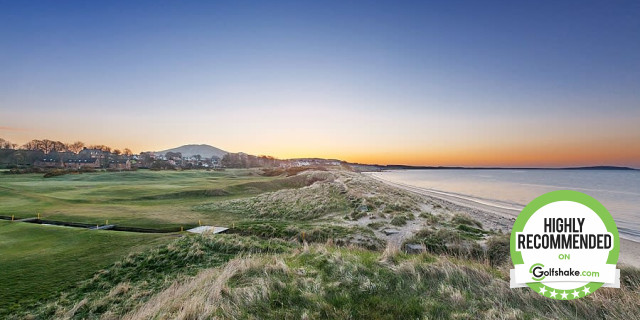 Location: Fife
Golfshake Rating: 4.96
Value For Money Rating: 4.06
2020 Summer Golf Rating: 5.00
Review Comment: "A really good addition to our St Andrews trip. A lovely course that is situated by the sea – staff friendly and welcoming."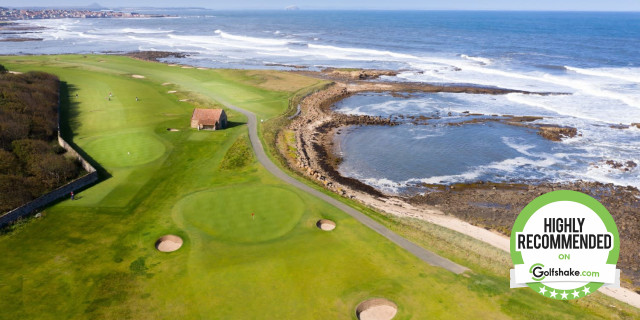 Location: Lothian
Golfshake Rating: 4.72
Value For Money Rating: 4.27
2020 Summer Golf Rating: 4.86
Review Comment: "A truly outstanding links course. Interesting holes, fine views and excellent conditioning results in this being a bucket list course for anyone who loves links golf."
Location: Fife
Golfshake Rating: 5.00
Value For Money Rating: 4.31
2020 Summer Golf Rating: 4.81
Review Comment: "Fantastic course and well worth a visit if you're ever in the area. A brilliant addition if you get to play the Old Course."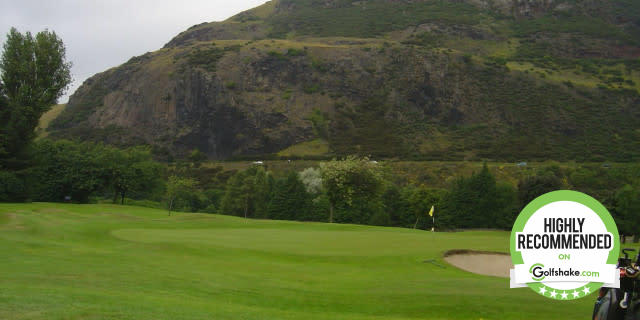 Location: Lothian
Golfshake Rating: 4.65
Value For Money Rating: 4.16
2020 Summer Golf Rating: 4.80
Review Comment: "The course was in great condition and is situated in a great location – with views onto Arthur's Seat. Shame the golf I played didn't match the environment!"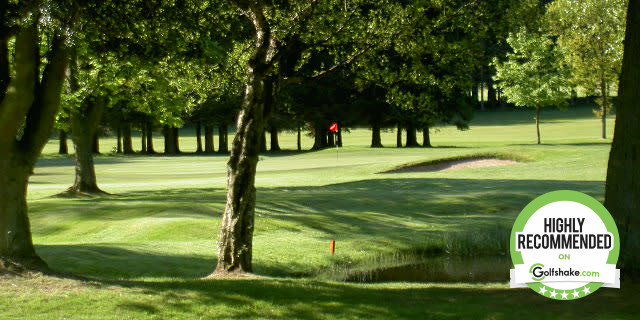 Location: Tayside
Golfshake Rating: 4.51
Value For Money Rating: 4.33
2020 Summer Golf Rating: 4.75
Review Comment: "Great course, which is one that I always enjoy visiting. Definitely a course I would consider membership at if I moved closer."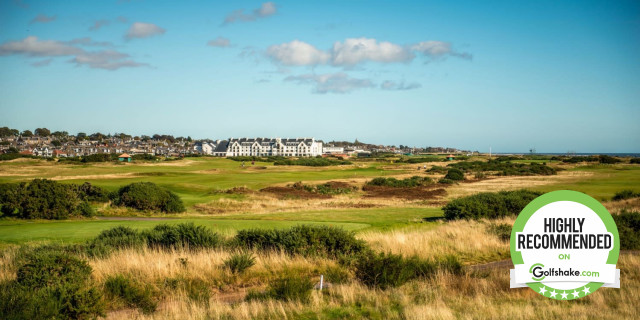 Location: Tayside
Golfshake Rating: 4.47
Value For Money Rating: 4.10
2020 Summer Golf Rating: 4.73
Review Comment: "Carnoustie is a tough course, especially if the wind is into you from the first tee. Challenges on every hole but a worthwhile and enjoyable experience."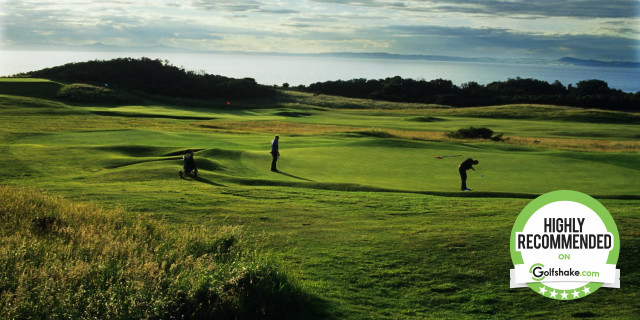 Location: Lothian
Golfshake Rating: 4.81
Value For Money Rating: 4.25
2020 Summer Golf Rating: 4.69
Review Comment: "An excellent course that is well presented and worth visiting. Friendly staff and fantastic views from all the holes."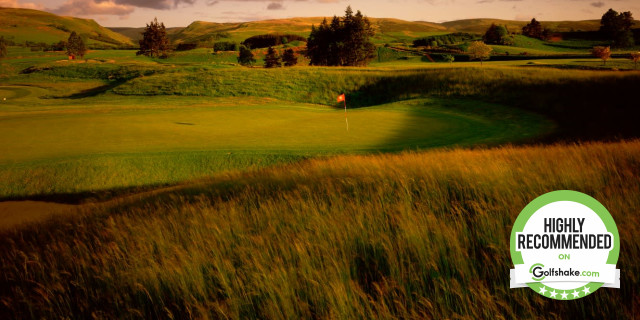 Location: Central Scotland
Golfshake Rating: 4.80
Value For Money Rating: 3.89
2020 Summer Golf Rating: 4.67
Review Comment: "Great course in really good nick – despite the terrible weather in the surrounding area! Greens were slow but no other criticisms at all. Great course, great views, great holes and great fun!"
Location: Dumfries and Galloway
Golfshake Rating: 4.32
Value For Money Rating: 4.33
2020 Summer Golf Rating: 4.67
Review Comment: "This is a course that we visit every year. Always great to play and always such a friendly greeting."
Location: Central Scotland
Golfshake Rating: 4.72
Value For Money Rating: 4.49
2020 Summer Golf Rating: 4.60
Review Comment: "First time at this course and I absolutely loved it. The condition and friendly staff made it all that more special – I'll be back."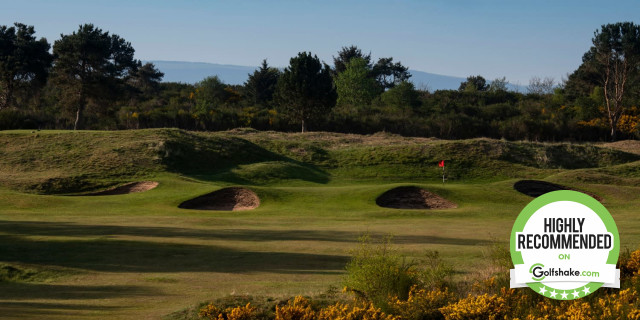 Location: Highlands
Golfshake Rating: 4.48
Value For Money Rating: 4.39
2020 Summer Golf Rating: 4.60
Review Comment: "A lovely course and we had amazing weather to make it all that much better. Will definitely play again next season."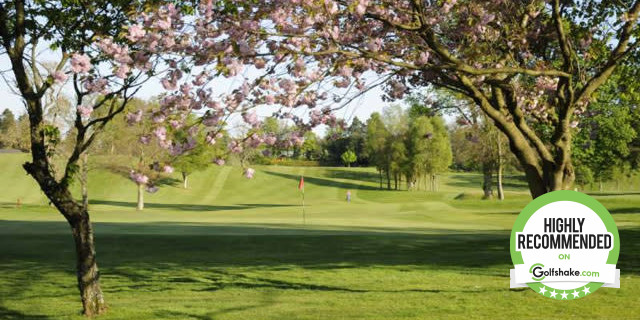 Location: Dumfries and Galloway
Golfshake Rating: 4.47
Value For Money Rating: 3.79
2020 Summer Golf Rating: 4.60
Review Comment: "Superb course which is in excellent condition. Would highly recommend a visit."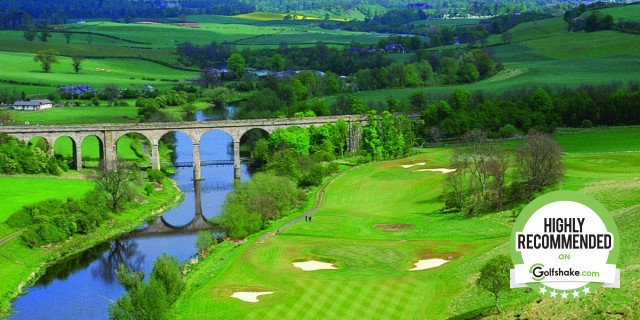 Location: Borders
Golfshake Rating: 4.65
Value For Money Rating: 3.94
2020 Summer Golf Rating: 4.57
Review Comment: "This is a fantastic course and a tough challenge. The rough was knee high so avoid missing the fairway! However, a really tough course for high handicappers."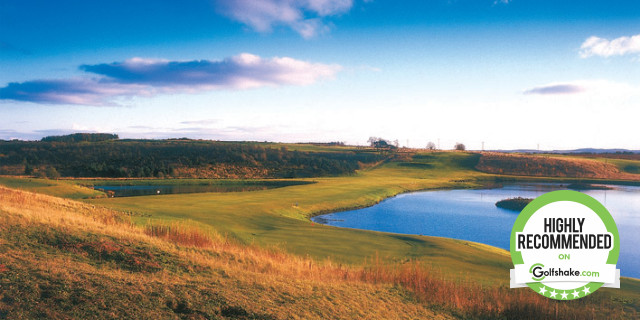 Location: Fife
Golfshake Rating: 4.46
Value For Money Rating: 4.43
2020 Summer Golf Rating: 4.56
Review Comment: "Cannot find a fault with this golf course. The food and accommodation are also fantastic. Cannot recommend this place enough."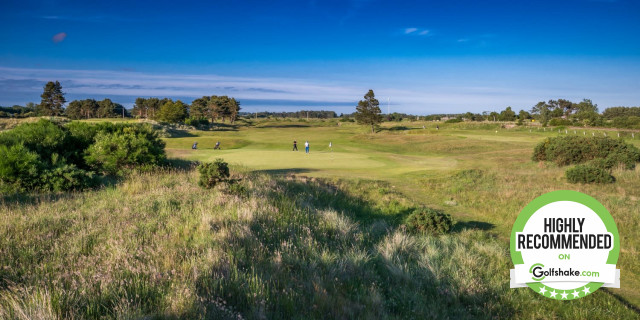 Location: Tayside
Golfshake Rating: 4.37
Value For Money Rating: 3.94
2020 Summer Golf Rating: 4.43
Review Comment: "A wonderful links course but still needing some heat and warmth to encourage growth on the greens."
Location: Glasgow
Golfshake Rating: 4.32
Value For Money Rating: 4.36
2020 Summer Golf Rating: 4.43
Review Comment: "Great golf course and a good test for your short game. A short course but some tough par 3s and the first cut of rough can also be testing."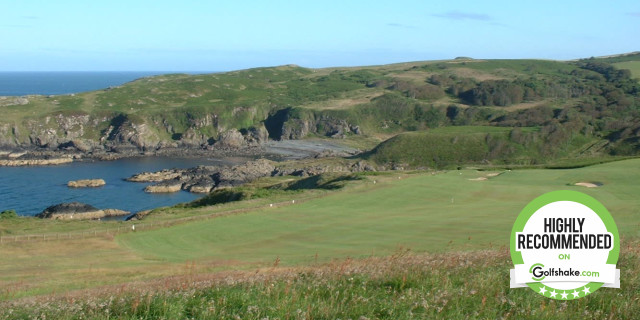 Location: Dumfries and Galloway
Golfshake Rating: 4.64
Value For Money Rating: 4.18
2020 Summer Golf Rating: 4.40
Review Comment: "Fantastic golf course with stunning views across Portpatrick. Offers a good challenge for all levels of ability in a relaxed and friendly environment."
Location: Lothian
Golfshake Rating: 4.40
Value For Money Rating: 4.34
2020 Summer Golf Rating: 4.40
Review Comment: "A well designed course layout which offers some respectable golfing challenges for all standards of player. Friendly, open and relaxed feel to the place, along with excellent practice facilities."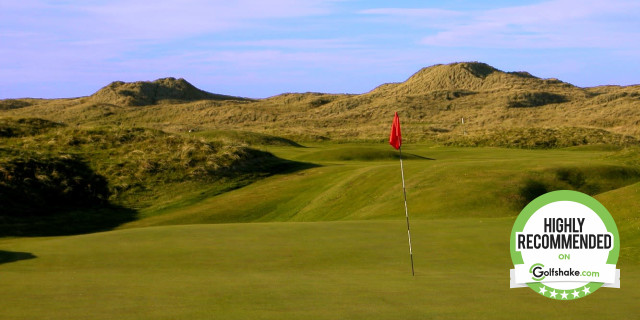 Location: Grampian
Golfshake Rating: 4.35
Value For Money Rating: 4.25
2020 Summer Golf Rating: 4.40
Review Comment: "A really nice links course. Club facilities were fantastic and the food is the best I've ever had at a golf club."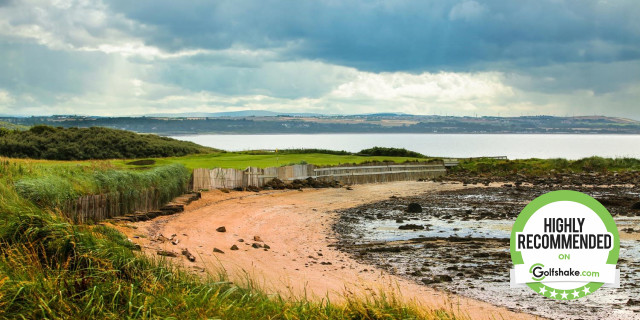 Location: Lothian
Golfshake Rating: 4.40
Value For Money Rating: 3.85
2020 Summer Golf Rating: 4.33
Review Comment: "An absolutely great course. The wind can play a big part, there are some blind shots – which aren't too bad – and some tricky par 3s. Well worth a visit!"
---
Related Content
Must Play Scottish Golf Courses in 2021
---
Related Content: Scotland golfshake Golf Courses Courses
What do you think? leave your comments below (Comments)
---
Leave your comments below
comments powered by

Disqus
Plan Your Next Round
Ardglass Golf Club
County Down
from £22.00
Save 50%
Castlerock Golf Club
County Londonderry
Galgorm Castle Golf Club
County Antrim
from £13.00
Save 23%
More Golf Course & Travel Features
Plan your next golf break with Golfbreaks.com