Golf Courses to Play in The North of England This Summer
By: Liam Moore | Wed 16 Jun 2021 |
Comments
---
The north of England has proudly boasted a collection of unbelievable courses for quite some time now, and it's easy to see why many golfers across the nation are willing to travel far and wide to get in on the action.
Whether you're looking for parkland, links, heathland or simply 9-hole courses, there aren't many better districts in England to visit for a golfing day out. With assistance from the Golfshake Community and their detailed reviews, we have picked out some of the best courses to visit during the summertime.
Therefore, without further ado, we present to you 20 golf courses in the north of England that you absolutely have to play before the summer season draws to a close.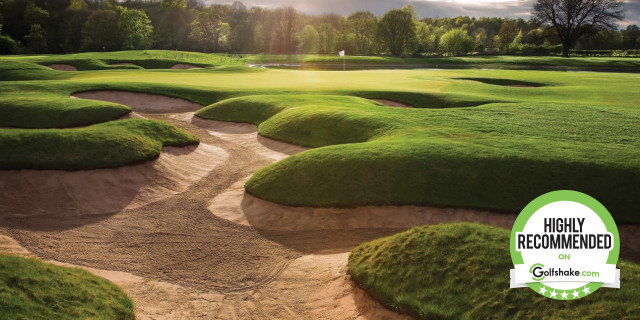 Location: County Durham
Golfshake Rating: 4.62
Value For Money Rating: 3.94
2020 Summer Golf Rating: 5.00
Review Comment: "The course was in lovely condition. The greens were very interesting, varied and rolling truly. The tee boxes are cleverly positioned and above all, the staff were brilliant."
Location: South Yorkshire
Golfshake Rating: 4.59
Value For Money Rating: 4.08
2020 Summer Golf Rating: 5.00
Review Comment: "There is a reason this is a premier club, it's superb. I was lucky to be invited as a guest and what an amazing set of greens – slick, true and perfect."
Location: Northumberland
Golfshake Rating: 4.47
Value For Money Rating: 4.47
2020 Summer Golf Rating: 5.00
Review Comment: "Fantastic course that is in great condition. They have a sheltered driving range which is perfect for warming up. There are a few steep hills which all add to the challenge and the clubhouse was nice."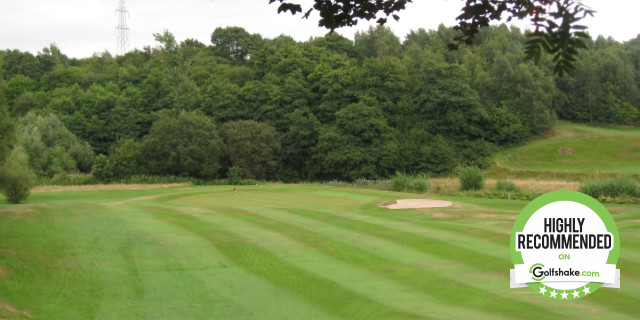 Location: Lancashire
Golfshake Rating: 4.45
Value For Money Rating: 4.21
2020 Summer Golf Rating: 5.00
Review Comment: "A great course with a lot of blind tee shots! Friendly staff in the pro shop and also in the bar. Highly recommend."
Location: South Yorkshire
Golfshake Rating: 4.37
Value For Money Rating: 4.40
2020 Summer Golf Rating: 5.00
Review Comment: "After all the rain, we did not see a single puddle anywhere. The course was lush and green and an absolute steal at £15 on a Thursday."
Location: Tyne and Wear
Golfshake Rating: 4.77
Value For Money Rating: 4.32
2020 Summer Golf Rating: 4.89
Review Comment: "Beautiful little course in fantastic condition – would highly recommend. Greens in great nick too!"
Location: Northumberland
Golfshake Rating: 4.77
Value For Money Rating: 4.32
2020 Summer Golf Rating: 4.88
Review Comment: "Wow, what a great course this is… absolutely stunning place. With fantastic greens and a great James Braid set-up, this is a real challenge."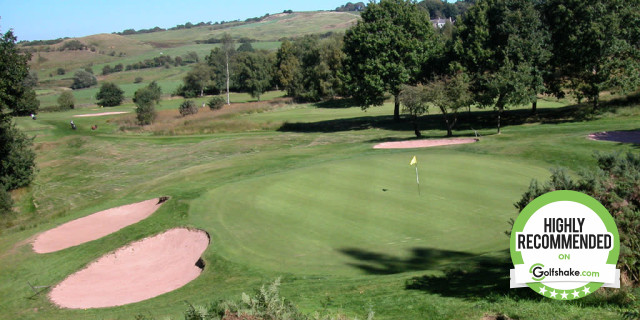 Location: Lancashire
Golfshake Rating: 4.23
Value For Money Rating: 3.69
2020 Summer Golf Rating: 4.88
Review Comment: Lovely course with challenging holes. Some great tee boxes and stunning views – course knowledge is key!"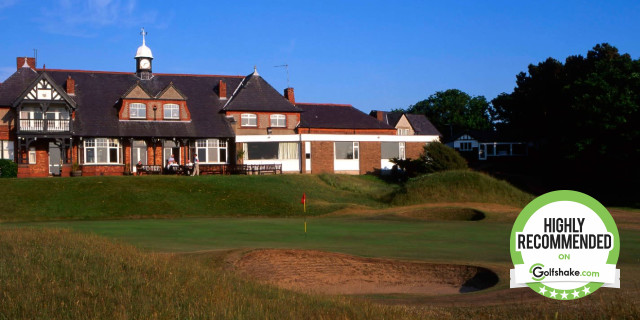 Location: Merseyside
Golfshake Rating: 4.73
Value For Money Rating: 4.52
2020 Summer Golf Rating: 4.83
Review Comment: "A proper links course with great views, brutal rough and some fantastic holes. Brilliant course and family friendly."
Location: County Durham
Golfshake Rating: 4.61
Value For Money Rating: 4.35
2020 Summer Golf Rating: 4.83
Review Comment: "I come back to play this fantastic course every year. The layout is excellent with eight ravines to drive over. The short par-4 14th is a great risk-and-reward hole. Greens are pure."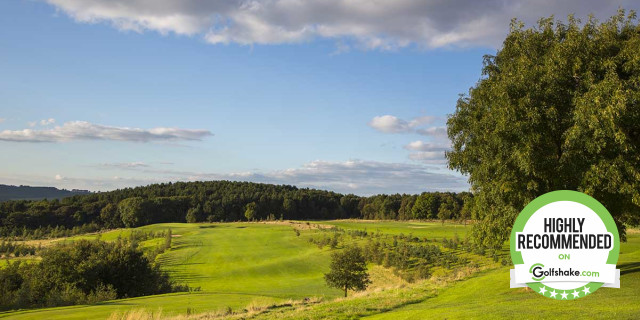 Location: South Yorkshire
Golfshake Rating: 4.43
Value For Money Rating: 4.07
2020 Summer Golf Rating: 4.83
Review Comment: "Course continues to be in great condition – all three times I've played annually. Good food in the 19th with very helpful, sociable staff."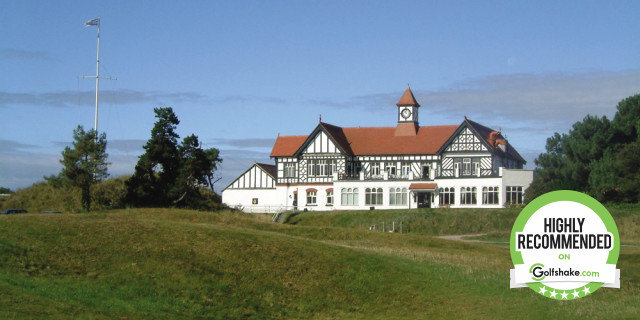 Location: Merseyside
Golfshake Rating: 4.41
Value For Money Rating: 3.87
2020 Summer Golf Rating: 4.83
Comment Review: "Played the course recently and it was excellent. The hospitality and welcome was second to none. Will be returning as soon as possible."
Location: Lancashire
Golfshake Rating: 4.48
Value For Money Rating: 4.49
2020 Summer Golf Rating: 4.80
Comment Review: "Great course, friendly people, fantastic fairways, excellent greens and some challenging holes with immense views – would highly recommend."
Location: County Durham
Golfshake Rating: 4.61
Value For Money Rating: 4.20
2020 Summer Golf Rating: 4.80
Comment Review: "Fantastic course with some very challenging holes – the par-3 12th being a prime example."
Location: Lancashire
Golfshake Rating: 4.25
Value For Money Rating: 4.12
2020 Summer Golf Rating: 4.80
Comment Review: "This course is outstanding. The layout is testing, with tree lined fairways and undulating greens. The greens are incredibly fast, so be warned. The facilities are great and the members welcoming."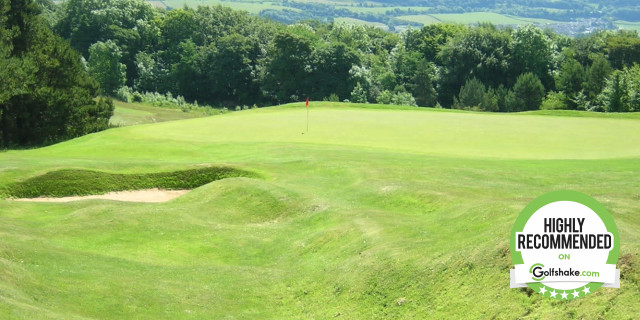 Location: Cumbria
Golfshake Rating: 4.61
Value For Money Rating: 4.40
2020 Summer Golf Rating: 4.78
Comment Review: "Great course with stunning views. Quite hilly but that only adds to the character of the course. Next time I play I'd hope to take at least 5/6 shots off my score, purely by knowing where the hidden greens are!"
Location: Merseyside
Golfshake Rating: 4.66
Value For Money Rating: 4.20
2020 Summer Golf Rating: 4.73
Comment Review: "I played here for the first time and I was pleasantly impressed. Such a well maintained course with a really good layout, I'll definitely be coming back."
Location: West Yorkshire
Golfshake Rating: 4.72
Value For Money Rating: 4.03
2020 Summer Golf Rating: 4.71
Review Comment: "A proper heathland course with a good mixture of long and short holes. Really penal bunkers around many greens, which cost me at least five shots but I still really enjoyed the day."
Location: North Yorkshire
Golfshake Rating: 4.41
Value For Money Rating: 4.15
2020 Summer Golf Rating: 4.71
Comment Review: "A pair of excellent courses. Played both today – West Course more open but still an interesting challenge. Old Foss course has plenty of dog legs, ditches and trees which will require pinpoint accuracy to get the ball in the right areas to access the flags."
Location: Cumbria
Golfshake Rating: 4.32
Value For Money Rating: 4.35
2020 Summer Golf Rating: 4.71
Comment Review: "One of the best courses in Cumbria. Great course and facilities that is supplemented with stunning greens and views to die for."
---
Related Content
The Golf Courses You Must Play This Summer
The Best Bargain Golf Courses to Play This Summer
---
Related Content: travel golfshake Golf Courses England Courses
What do you think? leave your comments below (Comments)
---
Leave your comments below
comments powered by

Disqus
Plan Your Next Round
Ardglass Golf Club
County Down
from £22.00
Save 50%
Castlerock Golf Club
County Londonderry
Galgorm Castle Golf Club
County Antrim
from £13.00
Save 23%
More Golf Course & Travel Features
Plan your next golf break with Golfbreaks.com