Are These The Best Halfway Houses in Golf
---
YOU ALL know the feeling…you are approaching the turn on a crisp winter morning and your taste buds are crying out for a mug of piping hot tea and a bacon sandwich. Or it is a scorching hot summer's day, you have forgotten to put a bottle of water in your bag and you are desperate for an ice-cold drink.
If you are lucky, you are playing on a golf course that boasts a halfway house, where you can stop for a few minutes to refuel. More's the pity that halfway houses seem to be something of a dying breed. But there are still some little crackers. The best of them encourage you to phone ahead with your order.
Here we look at a selection of the best. It is by no means a definitive list and we run it in no particular order.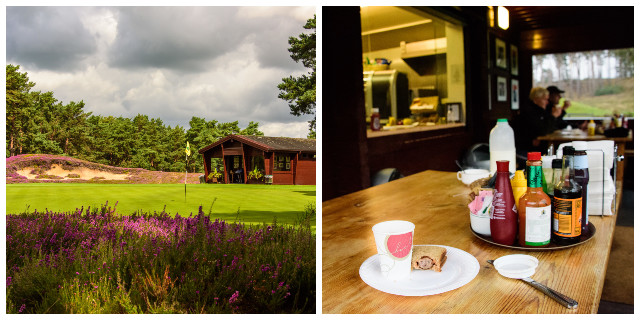 This features on most lists of special halfway houses. It is located close to the 11th tee of both the New and Old Courses and enjoys stunning views over Sunningdale. It is known for its Sausage Sandwich, hot soup served with a dash of sherry, hot coffee, salads and many alcoholic drinks, particularly Pimms!
There exists an unwritten rule where inside the hut there are two benches with tables, The Old Course group sits on the left and New Course on the right. Once the group behind finishes on the green behind you must move on to the 11th holes.
At 24°, Auchterarder is currently hotter than Nice, Lagos and Dalaman.???? All the more reason to enjoy a glass of fizz at the Halfway House! pic.twitter.com/VBmHSCVtPi

— Gleneagles Golf (@GleneaglesGolf) May 25, 2017
They tend to do most things properly at Gleneagles and this halfway house on the King's/Queen's is no exception. It serves everything from a tea or coffee to a sandwich or even a full meal. And, of course, it is the ideal place to take in the views across the glorious Perthshire countryside. It doesn't get much better than this.
Now part of the iconic lighthouse beside the 9th green, Turnberry's halfway house is more of a restaurant than a hut. Enjoy a hot pasty while relaxing to views of the lighthouse, Ailsa Course and Ailsa Craig in the distance.
A halfway house with a difference, it is located in a former Thames riverboat, the Highland Laddie. The speciality is Scotch Pies.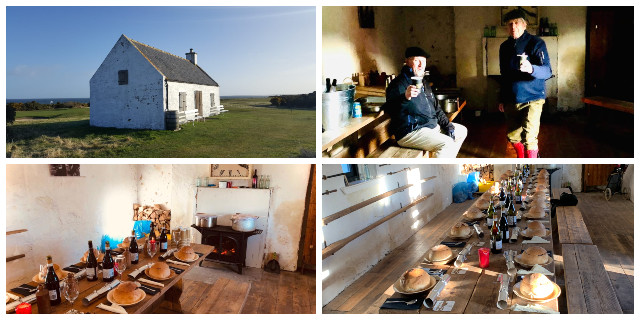 The Bothy, a stone cottage, dates back to the 19th century and was originally built to store freshly caught salmon and is arguably the highlight of any visit to this wonderful golf course. It's situated on your way to the 10th tee on this links.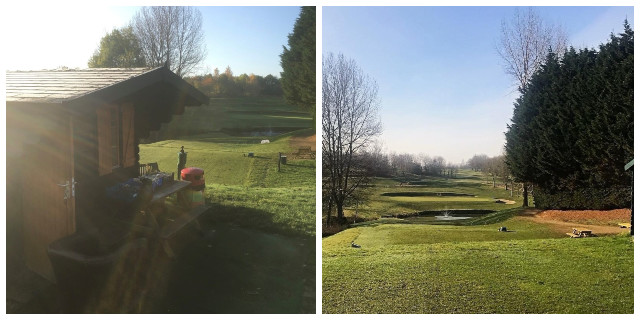 Located right beside the tee to the challenging par-three 10th hole, you really must try a bacon butty before attempting to clear the water and find the putting surface.
Cheering on the groups in front while enjoying a coffee or hot soup, is what makes this a popular spot.
This one comes earlier than most, beside the seventh green, and boasts home-cooked food. And you can visit it again after you have played the 15th - if you really can't wait until you reach the 19th hole.
Enjoy a round on the Carnegie Links & avail yourself of the legendary Skibo Halfway House. @carnegielinks #skibocastle #thecarnegieclub pic.twitter.com/XYuRYE58qo

— Skibo Castle (@skibo_castle) October 23, 2017
It features golf memorabilia from around the world. Stop here and the challenge will be to motivate yourself to continue your round.
Ardglass is located on the coast south of Belfast on the way to Royal County Down. Don't be fooled by this one - it looks like a old ruined cottage but is full of character and you can even enjoy a pint of Guinness to wash down your bacon or sausage sandwich.
A good range of options, offered plenty of fresh food, including bacon and sausage sandwiches. You will also find a buggy on the course selling drinks and snacks.
Halfway hut in the forest @WoburnGC Marquis Course looking idyllic pic.twitter.com/w8tlTHyT0S

— Jamie Donaldson AimP (@golfdonaldson) August 17, 2017
The Marquess Course boasts a stunning establishment that serves great food and features plenty of golf memorabilia, with a particular emphasis on the career of Ian Poulter.
A purpose built hut sits close to the 10th tee offering hot and cold snacks. Like the rest of the exceptional food and drink at Bowood, the coffee is exceptional.
Iconic location beside the world-famous par-four 10th hole, enjoy a drink and a bite to eat while trying to decide whether you are going to have a go at the green or do the sensible thing and lay up. Go on - go for it!
The Halfway House has a range of hot and cold food, snacks, alcoholic and non alcoholic drinks and seasonal treats like ice creams.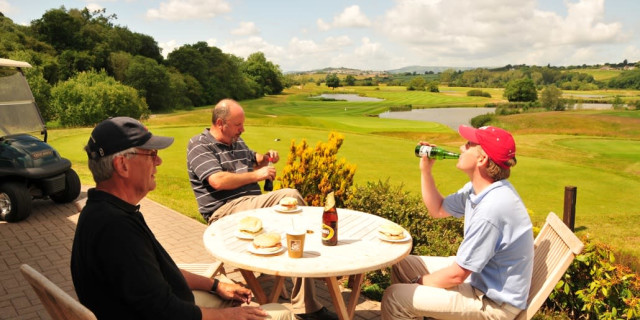 The Halfway House on the Twenty Ten Course occupies an idyllic spot in the Usk Valley with beautiful views down the lakelined 11th and 14th holes. This is one where you need to call ahead and phone in your order as they try to keep play moving along. But be sure to take a few moments to enjoy the spectacular views.
If you have to conjure up an image of a halfway house, this will be it. Serves one of the best bacon butties in the business, along with tea that will stick to your ribs.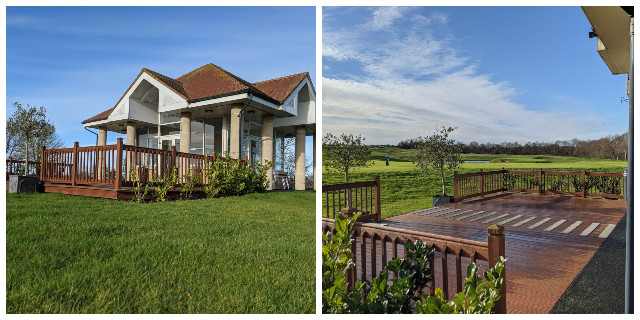 Our ambassadors tell us the sausage rolls are particularly memorable. It's located between the 6th and 13th tee - so you can stop off twice!
---
Related Content
Must Play Bucket List Golf Courses to Experience in 2021
36 of the Best Golf Courses to Play in 2021
The Best Golf Experiences in the UK
---
What do you think? leave your comments below (Comments)
---
Tags: travel review Golf Courses daily picks Courses
---
comments powered by

Disqus