Golf Courses to Play in The South of England This Summer
By: Liam Moore | Wed 16 Jun 2021 |
Comments
---
While the south of England host many revered courses that make the top 100 lists of the country, there are also plenty of hidden gems. Additionally, the south is slightly more fortunate with warm weather, making it an attractive destination for summer golf.
With help from the incredible Golfshake Community, we have listed only a few golf courses to play during the summer season. From Kent to Devon, or Somerset to Cornwall, there are numerous locations to visit.
Whether you're looking for parkland courses or a stern links test, the district has everything to accommodate all types of golfers. Below, we list 20 destinations that we highly encourage you to tick off.
Location: Oxfordshire
Golfshake Rating: 4.45
Value For Money Rating: 3.99
2020 Summer Golf Rating: 5.00
Review Comment: "Course was immaculate and greens were superb. Fairways are a little tight but rewards are there if you stick to them. Golf shop and professional are both excellent."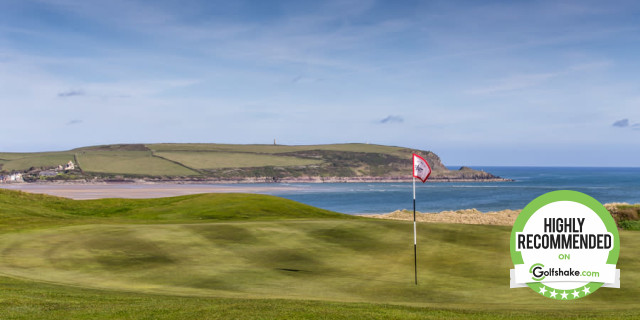 Location: Cornwall
Golfshake Rating: 4.89
Value For Money Rating: 4.20
2020 Summer Golf Rating: 4.91
Review Comment: "The tees, fairways, bunkers and greens are as good as any links I've played – the fairways being particularly lush and forgiving. The atmosphere was also friendly and welcoming."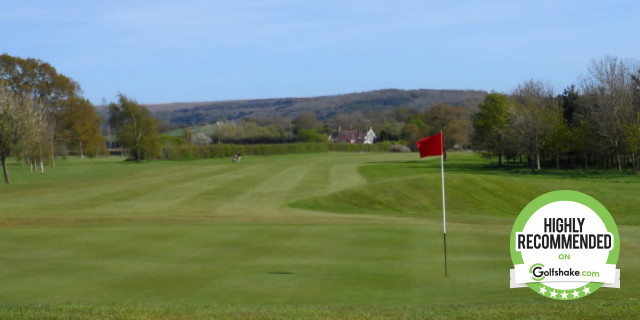 Location: Somerset
Golfshake Rating: 4.60
Value For Money Rating: 3.86
2020 Summer Golf Rating: 4.88
Review Comment: "A great course which has undergone significant improvements since the last time I played. The course was in great condition, staff were friendly and a full bar area at 8:30pm proved how popular it is."
Location: Surrey
Golfshake Rating: 5.00
Value For Money Rating: 3.96
2020 Summer Golf Rating: 4.86
Review Comment: "Wonderful day here, a real classic. A tough test but fair and in wonderful condition."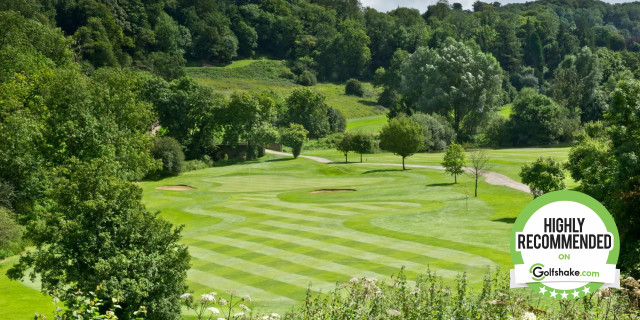 Location: Wiltshire
Golfshake Rating: 4.86
Value For Money Rating: 4.18
2020 Summer Golf Rating: 4.82
Review Comment: "A lovely course in excellent condition with some challenging holes. Would definitely recommend a buggy as there are some steep hills up and down. Will be going back to play again."
Location: Buckinghamshire
Golfshake Rating: 4.53
Value For Money Rating: 4.13
2020 Summer Golf Rating: 4.80
Review Comment: "Lovely and interesting course, but it is hilly. Whilst short, it is very tight with some lovely holes – especially 11 and 12 – and greens were excellent. All the staff were also really friendly."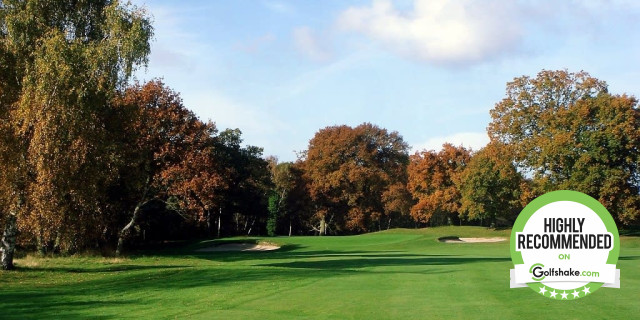 Location: Hampshire
Golfshake Rating: 4.51
Value For Money Rating: 4.00
2020 Summer Golf Rating: 4.80
Review Comment: "This is old school golf – not very long but very well defended. Heather-lined fairways, tight dog legs and greens like glass with undetectable borrows. The staff and members all seem very friendly with none of the reserve that's sometimes encountered at a club like this."
Location: Cornwall
Golfshake Rating: 4.47
Value For Money Rating: 4.19
2020 Summer Golf Rating: 4.80
Review Comment: "It's a lovely course with great views. The greens played pretty fast although they had evidently been recently treated."
Location: Hampshire
Golfshake Rating: 4.40
Value For Money Rating: 3.92
2020 Summer Golf Rating: 4.80
Review Comment: "Tee boxes and fairways were great while the greens were true. The course design was interesting with some fantastic holes with appropriate risk-and-reward. Some good views of the harbour and I would definitely play again."
Location: Dartford
Golfshake Rating: 4.35
Value For Money Rating: 3.96
2020 Summer Golf Rating: 4.80
Review Comment: "A well looked after course that played brilliantly. Nice friendly staff and will definitely return again soon."
Location: Somerset
Golfshake Rating: 4.28
Value For Money Rating: 4.19
2020 Summer Golf Rating: 4.80
Review Comment: "An excellent course that is definitely worth a visit. Friendly staff, who are a credit to the club. A good test of golf for the average player."
Location: Surrey
Golfshake Rating: 4.50
Value For Money Rating: 3.90
2020 Summer Golf Rating: 4.75
Review Comment: "A fantastic course that is in excellent condition. Quite challenging, with little room for error, and tree-lined fairways on every hole. A good mixture of par 3, 4 and 5s with stunning views – would love to play again."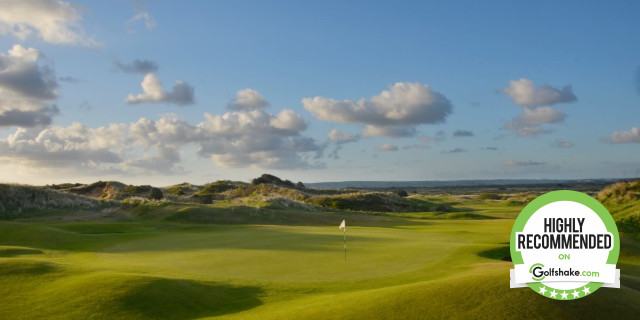 Location: Devon
Golfshake Rating: 5.00
Value For Money Rating: 3.88
2020 Summer Golf Rating: 4.75
Review Comment: "Fantastic value for money – I paid less than £50 for a late tee off during the summer. Great links test with some really interesting holes during the middle section of the round. Local area is very nice too, if you are planning a trip."
Location: Somerset
Golfshake Rating: 4.67
Value For Money Rating: 4.00
2020 Summer Golf Rating: 4.75
Review Comment: "The mixture of holes is varied, but I can't think of a single hole that wasn't great fun to play. Some large undulating greens which were in great condition. Difficult to decide on a signature hole but the 9th and 14tn are great fun."
Location: Greater London
Golfshake Rating: 4.66
Value For Money Rating: 4.00
2020 Summer Golf Rating: 4.71
Review Comment: "As you play your round with lovely fairways, great bunker placement and truly exceptional greens, you wonder where they found the space to drop a golf course into this area of London. Thoroughly enjoyable and a great test of golf."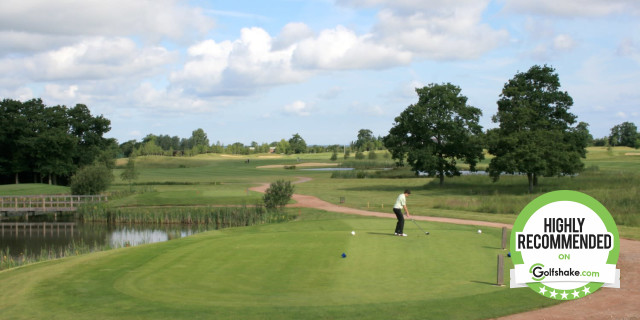 Location: Oxford
Golfshake Rating: 4.64
Value For Money Rating: 4.07
2020 Summer Golf Rating: 4.71
Review Comment: "One of my favourite courses – wonderful layout and excellent upkeep. Greens playing really well and an absolute must play."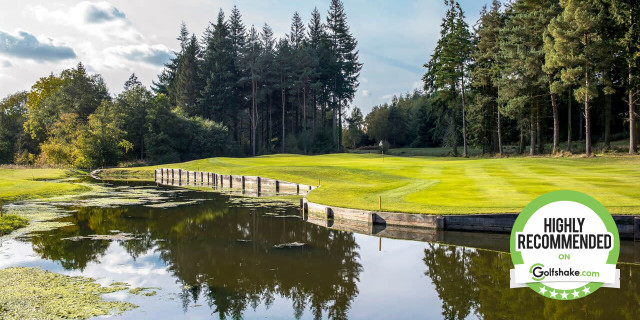 Location: Dorset
Golfshake Rating: 4.99
Value For Money Rating: 3.94
2020 Summer Golf Rating: 4.71
Review Comment: "I have never played on better fairways – it was like hitting off a green. I was a guest of a member and I will hopefully play there again. Beautiful tree-ridden setting in a lovely area."
Location: Kent
Golfshake Rating: 4.58
Value For Money Rating: 4.22
2020 Summer Golf Rating: 4.71
Review Comment: "Played as part of a society and comments have generally resulted in it being the best course we've played this year. If you've never played before, watch out for the ditch/stream on the back nine, but the course offers good variety and it was in fantastic condition."
Location: Surrey
Golfshake Rating: 4.44
Value For Money Rating: 3.87
2020 Summer Golf Rating: 4.71
Review Comment: "One of my favourites. Course was in great condition and the pins were situated in fairly tough locations. Would love to play the course off the members tees – always made to feel welcomed."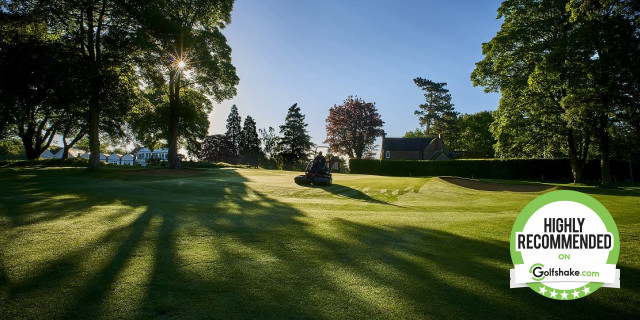 Location: Oxfordshire
Golfshake Rating: 4.41
Value For Money Rating: 3.90
2020 Summer Golf Rating: 4.71
Review Comment: "The greens are always in good shape. Drains very well and although shorter than the blue or red, it offers a great test and some tough decisions."
---
Related Content
The Golf Courses You Must Play This Summer
The Best Bargain Golf Courses to Play This Summer
---
Related Content: travel golfshake Golf Courses England Courses
What do you think? leave your comments below (Comments)
---
Leave your comments below
comments powered by

Disqus
Plan Your Next Round
Ardglass Golf Club
County Down
from £22.00
Save 50%
Castlerock Golf Club
County Londonderry
Galgorm Castle Golf Club
County Antrim
from £13.00
Save 23%
More Golf Course & Travel Features
Plan your next golf break with Golfbreaks.com