The 18 Hardest Holes on Golfshake
---
Golfers use the Golfshake Score Tracker each week to record their scores and rounds, which has provided us with a vast library of information on thousands of golf courses, detailing their hole-by-hole statistics. Through our Stat Focus Series, we have analysed notable venues, including The Old Course at St Andrews and The Belfry, but in this feature, we have taken a more general look to identify the most difficult holes in the game.
Taking stats from rounds tracked by mid-handicap golfers, we have found the toughest holes within the Golfshake Database. There is no obviously no exact way to determine the challenge of a hole - and many haven't made this list due to a relative lack of rounds tracked to meet the criteria - but it's clear that these holes pose a significant level of toughness to the average player, revealing the average score relative to par.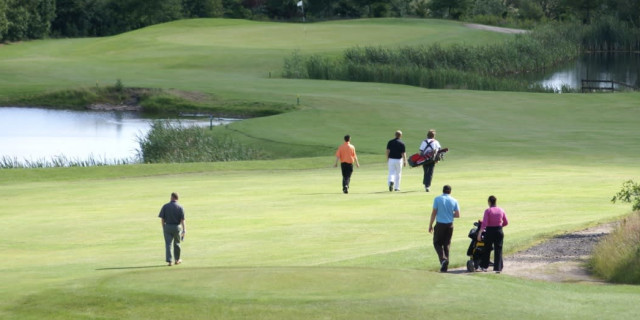 Have you played any of them?
14th Hole, The Derby Course at The Belfry, 438 Yards, Par 4
Average Score to Par: +2.449
16th Hole, Cams Hall Estate Golf Club, 571 Yards, Par 5
Average Score to Par: +2.294
5th Hole, Al Badia Golf Resort, 597 Yards, Par 5
Average Score to Par: +2.286
18th Hole, Pine Valley Course at Willow Valley Golf Club, 410 Yards, Par 4
Average Score to Par: +2.222
5th Hole, Fingle Glen Golf Club, 443 Yards, Par 4
Average Score to Par: +2.219
15th Hole, Treloy Golf Club, 392 Yards, Par 4
Average Score to Par: +2.211
6th Hole, Grange Park Golf Club, 493 Yards, Par 5
Average Score to Par: +2.198
14th Hole, Mathern Course at Marriott St Pierre, 425 Yards, Par 4
Average Score to Par: +2.194
2nd Hole, Camperdown Golf Club, 514 Yards, Par 5
Average Score to Par: +2.189
5th Hole, Furzeley Golf Club, 398 Yards, Par 4
Average Score to Par: +2.165
8th Hole, Newbury and Crookham Golf Club, 424 Yards, Par 4
Average Score to Par: +2.129
15th Hole, Exeter Golf & Country Club, 453 Yards, Par 4
Average Score to Par: +2.103
13th Hole, Troon Darley Golf Course, 452 Yards, Par 4
Average Score to Par: +2.081
3rd Hole, East Course at The Rayleigh Golf Resort, 411 Yards, Par 4
Average Score to Par: +2.077
13th Hole, Diss Golf Club, 454 Yards, Par 4
Average Score to Par: +2.074
3rd Hole, Hurtmore Golf Club, 448 Yards, Par 4
Average Score to Par: +2.072
17th Hole, Crompton and Royton Golf Club, 425 Yards, Par 4
Average Score to Par: +2.071
3rd Hole, Avisford Park Golf Club, 346 Yards, Par 4
Average Score to Par: +2.054
---
What do you think? leave your comments below (Comments)
---
Tags: stat focus series daily picks
---
PLAY MORE PLAY BETTER - LATEST TUITION TIPS
---
Leave your comments below
comments powered by

Disqus