Stat Focus: The Old Course at St Andrews
---
Thousands of golfers use the Golfshake Score Tracker to record their scores and track their stats, taking full advantage of the statistical analysis to provide an insight behind their games. This depth of information has offered us a vast library of data, covering golf courses across the UK, Europe and beyond, capturing just how well the Golfshake Community have played certain layouts, including specific holes and the number of putts taken on each green.
Highlighting the Score Tracker, we focused on a particular venue to kick off our Stat Focus Series. The Old Course at St Andrews is arguably the most famous in the world, possessing a rich and lengthy history that has positioned the Auld Grey Toun as the spiritual Home of Golf, a status underlined by this venerable and influential course having hosted The Open Championship on 29 occasions, with the next staging coming in 2021 for the 150th Open.
Luckily, the Old Course is a public venue and accessible to all, ensuring that a wide variety golfers, including many Golfshake members, have taken the opportunity to walk in the footsteps of legends and play it. But how did they score?
We have analysed rounds tracked by our mid-handicap golfers - between 12 and 19 - to provide a hole-by-hole guide to the course from the yellow tees (6,387 yards), ranking them in terms of difficulty in relation to par. Notably, the Old Course has seven double greens, which span a huge acreage, meaning that golfers are often faced with longer and more difficult putts than they are likely to see elsewhere. So, we have added the average number of putts too.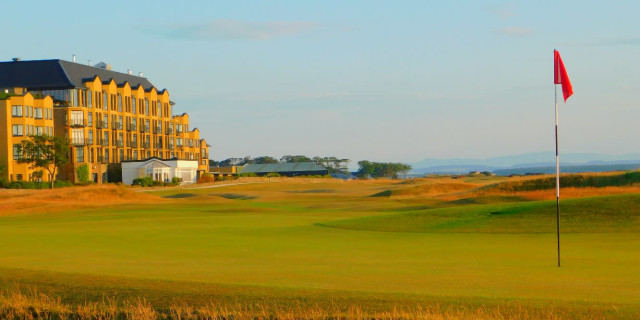 17th - 436 Yards, Par 4
Average Score to Par: +1.483
Average Putts: 1.981
13th - 388 Yards, Par 4
Average Score to Par: +1.157
Average Putts: 2.189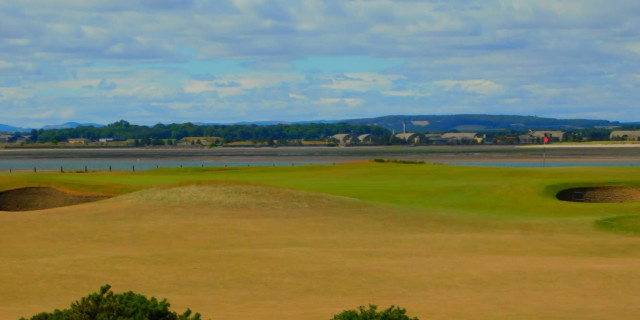 11th - 164 Yards, Par 3
Average Score to Par: +1.079
Average Putts: 2.208
4th - 411 Yards, Par 4
Average Score to Par: +1.079
Average Putts: 1.981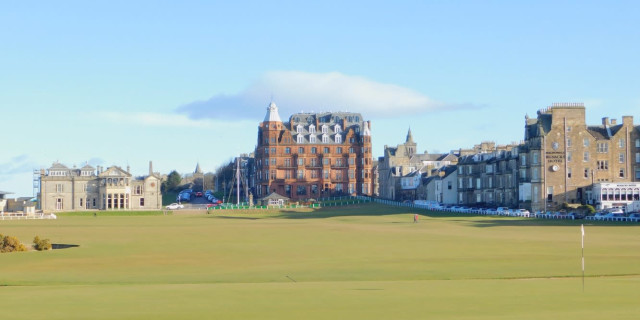 1st - 355 Yards, Par 4
Average Score to Par: +1.022
Average Putts: 2.151
2nd - 395 Yards, Par 4
Average Score to Par: +1.011
Average Putts: 1.868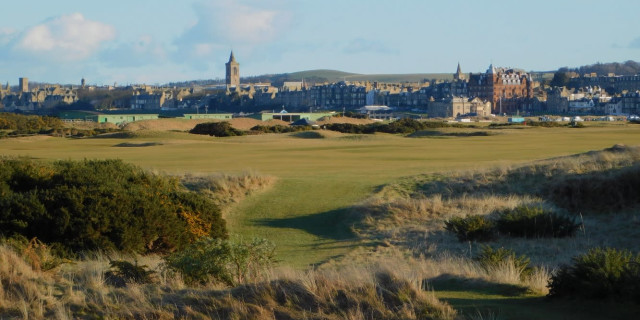 14th - 523 Yards, Par 5
Average Score to Par: +1.011
Average Putts: 2.057
15th - 391 Yards, Par 4
Average Score to Par: +0.910
Average Putts: 2.075
16th - 345 Yards, Par 4
Average Score to Par: +0.899
Average Putts: 2.075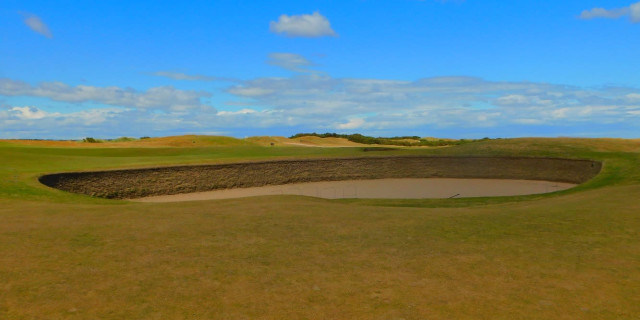 7th - 349 Yards, Par 4
Average Score to Par: +0.854
Average Putts: 2.057
6th: 360 Yards, Par 4
Average Score to Par: +0.854
Average Putts: 1.925
3rd - 337 Yards, Par 4
Average Score to Par: +0.798
Average Putts: 2.019
12th - 304 Yards, Par 4
Average Score to Par: +0.764
Average Putts: 2.208
10th - 311 Yards, Par 4
Average Score to Par: +0.697
Average Putts: 2.415
8th - 154 Yards, Par 3
Average Score to Par: +0.685
Average Putts: 2.189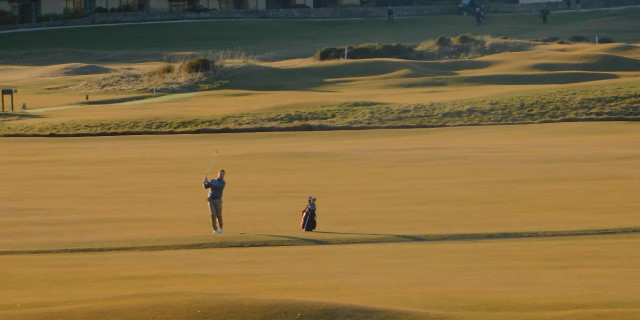 18th - 361 Yards, Par 4
Average Score to Par: +0.652
Average Putts: 1.981
5th - 514 Yards, Par 5
Average Score to Par: +0.640
Average Putts: 2.000
9th - 289 Yards, Par 4
Average Score to Par: +0.573
Average Putts: 2.057
---
50 Courses With Hardest Greens in the UK
50 Courses With Easiest Greens in the UK
Six Favourite Holes on the Old Course
Discover the Bunkers of the Old Course
How to Get a Tee Time on the Old Course at St Andrews
---
What do you think? leave your comments below (Comments)
---
Tags: stat focus series st andrews Score Tracker putting old course Holes greens Courses
---
comments powered by

Disqus