10 of The Best Twilight Golf Green Fees in 2023
By: Kieran Clark | Fri 28 Apr 2023 |
Comments
---
Humanity is divided between those who consider themselves morning people and the committed night owls among us. Indeed, when it comes to golf, many love getting out there bright and early for a round, while others prefer to wait for later in the day and taking in sunset when playing the closing holes.
Fortunately, during the height of summer, both tribes are satisfactorily catered for, but there may actually be an advantage to teeing off in the late afternoon or early evening.
Twilight golf is more than just a fun concept that we all should really embrace - it can offer significant benefits for those who wish to play the best courses for less money.
Green fees have become expensive in recent years - especially at the most coveted venues - but if you carefully research, you may just find the odd jewel that can be considered a relative bargain - assuming you're happy finishing in dusk.
We have taken a look around the most acclaimed courses across the UK to pick out ten of the very finest that offer twilight rates in 2023, something that could help you experience some truly unforgettable layouts.
Royal Dornoch Golf Club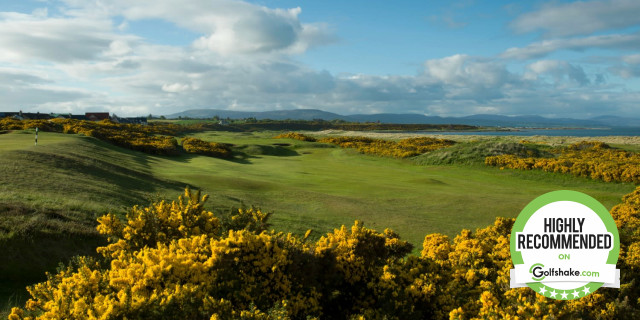 Tucked away in the Scottish Highlands, the Championship Course at Royal Dornoch has developed a significant reputation following the visits of major champions Tom Watson and Ben Crenshaw decades ago. It's a visually stunning and wonderful design that has evolved through the centuries to offer a thrilling challenge that almost feels like it's on the edge of the world.
Golfshake Review Comment: "The par 3s are some of the best I've ever played. The design of the course offers a great challenge, while also being enjoyable to play. The natural links style add to the beauty of the course. Overall, the quality of this course is outstanding with amazing scenery."
Ganton Golf Club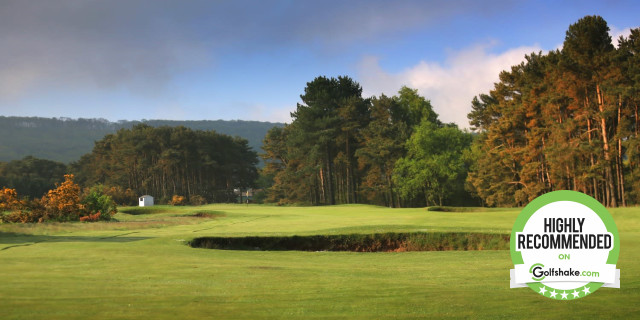 Former Ryder Cup, Curtis Cup and Walker Cup host, Ganton is located in North Yorkshire and is widely considered to be among the most revered inland courses in the British Isles. Indeed, the venue was mentioned repeatedly in our recent feature article Why England is Golf's Most Underrated Destination - highlighting its quality.
Golfshake Review Comment: "We were genuinely welcomed and both myself and my playing partner had a wonderful time. Golf was tough. Bunkers are deep and need to be avoided at all costs. A wonderful experience and the course is as good as its reputation suggests. Don't hesitate!"
Royal Porthcawl Golf Club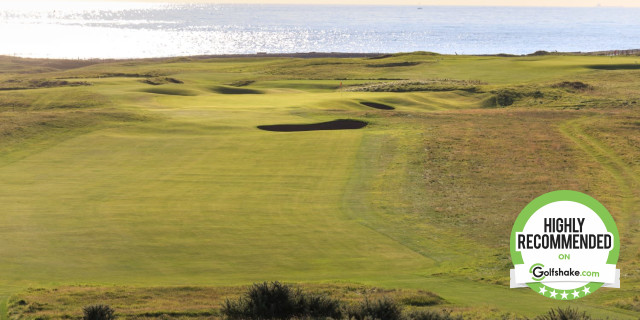 Seen by many keen observers as the best course in Wales, Royal Porthcawl has welcomed many prestigious championships, including the Senior Open in 2014 and 2017, both times won by Bernhard Langer. This senior major will return for a third occasion in July, underlining why this is truly among Britain's greatest creations.
Golfshake Review Comment: "The location and condition of this course are outstanding. The sea views are superb, the fairways and bunkers are awesome. It's a true links course and very welcoming."
Machrihanish Golf Club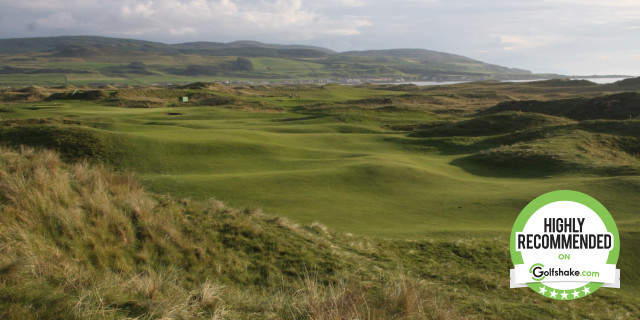 North of the Mull of Kintyre, the Old Tom Morris masterpiece at Machrihanish has long held cult appeal, much of that due to its famous opening tee shot across the corner of the sea. However, there is far more to here than just that particular highlight, with each of the holes coming together to offer a truly quintessential test of links golf.
Golfshake Review Comment: "Fabulous course in great surroundings. A fast, testing layout, especially in the wind. Tight fairways and slick greens. Stay on the fairway to avoid disappointment!"
Saunton Golf Club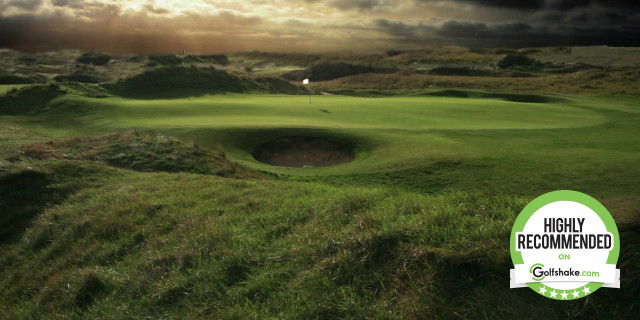 Boasting two exceptional courses, Saunton can be found in Devon and it attracts golfers from afar. It depends on who you ask whether they favour the East or West, but Golfshake Ambassador Richard Moore is among those who prefer the former, stating in a review: "The course is just class!"
Golfshake Review Comment: "It really is as good as everyone tells you, a must to play and in perfect condition."
Liphook Golf Club
A classic, traditional heathland course in the heart of Hampshire, Liphook is fabulously strategic and offers a special experience for visiting golfers. The official website notes: "Its tight fairways, lined with an abundance of heather, gorse and trees, put a premium on accuracy but its biggest defence are its greens, true and fast with subtle breaks and borrows. They are among the best in southern England. With its undulating fairways, heather, gorse and trees the course is outstandingly beautiful."
Golfshake Review Comment: "What a great course. No need to be a big hitter, as course management will serve you better around here. Keep out of the heather as it can be tough to get any distance from it, and the greens are to die for. Played just a week after club champs and they were stunning, fast and true, best I've played on for quite a while. I'd be happy to play this every single day."
West Hill Golf Club
Another wonderful heathland, this time in Surrey, West Hil was designed in 1909 and like so many layouts in this part of the world, it has been influential and offers a maturing challenge that is undeniably timeless.
Golfshake Review Comment: "A good challenge where everybody has a chance to do well. It was in very good condition with lightening fast greens. Good parking and well serviced clubhouse."
Royal St David's Golf Club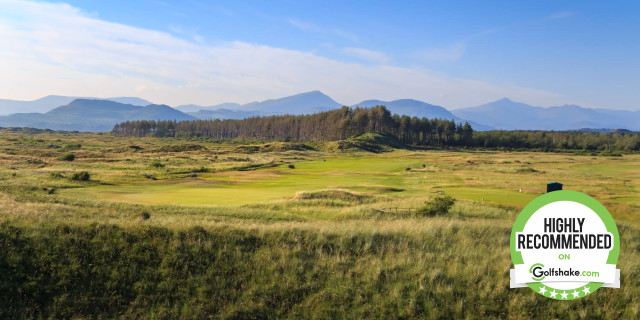 If Royal Porthcawl dominates South Wales, Royal St David's is the answer in the North West, with the Harlech links consistently being ranked near the summit of every publication you can think of. Boasting dunes and features reminiscent with the best of Ireland, Harlech Castle overlooks the course and provides a memorable backdrop.
Golfshake Review Comment: "We were travelling to the North Wales area for a birthday and decided to book into Royal St David's. I had visited the area many times before and always wanted to play the course. It is long and tricky but very rewarding. The course is in excellent condition and well worth the green fees paid."
Aberdovey Golf Club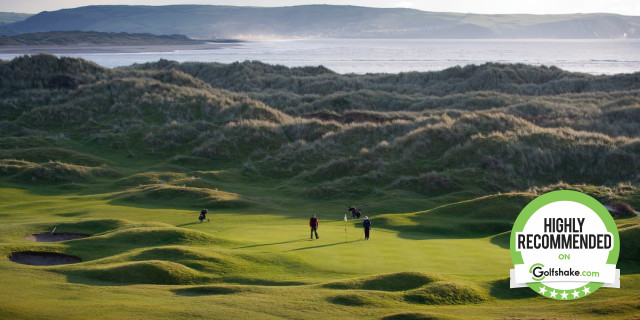 Another brilliant location in West Wales, Aberdovey is a true marvel. In the words of former Masters champion, Ian Woosnam, who said: "Over my years as a pro golfer I've been lucky enough to travel the world and visit many beautiful places but as you drive into Aberdovey you truly sense the history, beauty and character of the place. Aberdovey will always have a special place in my heart for the memories it has given me and my family. It is a wonderful place to play golf and one I always look forward to coming back to."
Golfshake Review Comment: "The greens were amazing for this time of the year and links course layout was brilliant and challenging and the scenario was picture perfect. Very friendly club and would recommend."
Brora Golf Club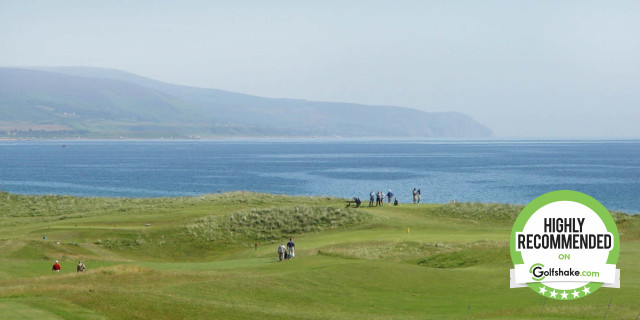 North of Dornoch, you will eventually find the wonderful, characterful Brora - and you won't forget it. Five-time Open champion, Peter Thomson once said: "One of my favourite links is Brora on the Moray Firth, where the golfers share a precious piece of territory with a hundred or so woolly sheep. What could epitomise nature better than such a communion? I pray it will continue and last as long as the world."
Golfshake Review Comment: "What a fantastic course, beautiful greens which are sometimes tricky adding to the enjoyment of this great course. Stunning views- loved this course from the 1st to the 18th! Beware of the tricky par 3 18th. Special mention to the staff who greet you with the warmest of welcomes - looking forward to returning next year!"
---
Related Content
The Most Scenic Golf Courses in The UK
The Coolest UK Golf Courses You Can Play
Why England is Golf's Most Underrated Destination
25 of The Best Golf Courses to Play in 2023
---
Related Content: Wales Twilight Golf travel Scotland review Green Fees golfshake Golf Courses England Courses
What do you think? leave your comments below (Comments)
---
Leave your comments below
comments powered by

Disqus
Plan Your Next Round
Ardglass Golf Club
County Down
from £22.00
Save 50%
Castlerock Golf Club
County Londonderry
Galgorm Castle Golf Club
County Antrim
from £13.00
Save 23%
More Golf Course & Travel Features
Plan your next golf break with Golfbreaks.com