15 Must Play Golf Courses in the East of England
By: Will Trinkwon | Mon 08 Jul 2019 |
Comments
---
Article by Will Trinkwon
---
It may not be as famous a golfing hotspot as Scotland, London or the South (I'm thinking in particular of that heathery gem, Surrey), but the East of England has plenty to offer the golfer in search of a good time. From top quality parkland tracks, to wonderfully idiosyncratic links courses, the East is well worth a place on your golfing sat nav. Here's a list of 15 of the East's best courses you simply must play.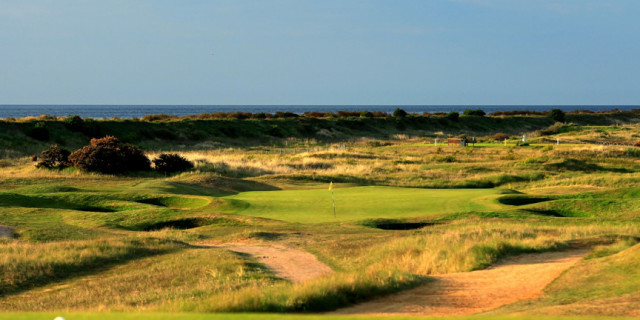 A wonderfully well-manicured and well-designed links course, Hunstanton is a real stunner. Those looking for postcard views will be more than impressed by the iconic multicoloured beach huts that run along the edge of the 18th fairway and the beautiful links turf that the course is built on. But this is also a top-quality track, with the mettle to test even the best of them. In the words of Bernard Gallacher: "a classic links course".
2 – Aldeburgh (Championship Course)
The first thing you notice about Aldeburgh is the gorse, followed by the narrowness of the fairways. Make no bones about it, this course is tough. In contrast to a low par of only 68, the Championship Course's standard scratch score is a whopping 73, and it justifies every bit of this in difficulty. An absence of par fives means that keeping a clean card is paramount. There are very little chances to make birdies and make up for lost shots.
An old school test this that, despite being only nine holes, remains more than a match for the other courses on this list. The course isn't a particularly attractive one (at least compared with tracks like Hunstanton), but it more than makes up for its lack of a view by its sheer playability. The layout has been compared with St Andrews, because of its slick greens and numerous hidden humps and hollows. Not for nothing did Bernard Darwin declare this "the sacred nine".
A fine downland test, Gog Magog's Old Course is a rival with Royal Worlington for the title of the best course in Cambridge. Highlights include the infamous 'pit' which will worry the tee shots of long hitters on the par five 8th hole and the wonderfully contoured 11th. Canny bunkering and a sound all round design makes the Old Course a treat to go out on. But whether it quite measures up to Royal Worlington, that's for each golfer to decide for themselves.
A personal favourite of mine and perhaps the most beautiful track on this list, Royal West Norfolk (or Brancaster as it's known to the locals) is a true golfing gem to behold. At 6,457 yards, the course is not particularly lengthy, but an ever-blowing sea breeze ensures that all golfers will be kept on their toes. Brancaster is also notable for having one of the few clubhouses in golf which cannot be accessed at high tide – the road which runs down to it regularly floods. But walking to the clubhouse rather than driving is seldom a bother, and, if anything, adds to the charm.
Despite only having opened in 2010, St Ives has the feeling of a long-established links course. The course features a good mix of beguiling hills, treacherously placed water-hazards and changes in elevation which keep each hole feeling fresh as you go round. Look out in particular for the short but wicked 12th hole, which bears more than a passing resemblance to Augusta's Golden Bell.
Having held a 2006 World Golf Championship (won by none other than Tiger Woods), the Grove has major pedigree. It's also, like St Ives, another relatively new layout, having been founded in 2003. This makes the quality of the track doubly impressive. Its aesthetics are a little lacklustre, but its condition is reported to be nearly always stunning. Exactly the kind of quality you'd expect from a course with a WGC to its name.
Designed by Alister MacKenzie, the genius responsible for Augusta, Hadley Wood comprises of just the kind of arresting and strategically designed track that you'd expect from such a famous course designer. Set in acres of ancient woodland which was originally a royal hunting ground, the course is as visually impressive as it is well-designed. Hanging lies and wickedly fast greens are the hallmarks of this track, so a trustworthy putter is a must!
The longer and tougher of two courses on the Moor Park estate, the High Course is another tough but pretty test. Accuracy off the tee and on approach shots is a must, as the fairways are narrow and covered with stout bunkers. At just 6,700 yards, this isn't the longest course on this list, but the aforementioned tightness means that you still need to stay focused if you're going to sign for a good score. The pearly 17th century mansion at the centre of the grounds is a lovely final touch.
Another high-quality parkland offering, Marriot Hanbury Manor is also one of the trickier tracks on this list. The main feature of Hanbury is its water hazards, which loom ominously on nine of its 18 holes and require sharp ballstriking to navigate without penalty. Add into the picture a number of irksomely placed trees and you've got a course that needs a golfer's full focus if they're going to score well.
Like Hanbury Manor, John O'Gaunt is all about its trees. There are all sorts of breeds on the estate, which line the fairways and contribute to a feeling of either peaceful seclusion or frightening claustrophobia depending on how confident you are in your tee shots. One of the best courses in Bedfordshire, the John O'Gaunt is well worth a visit if you're in the area.
A neat little parkland course this, situated in the heart of Cambridgeshire. Brampton Park isn't the longest of tracks (measuring only 6,310 yards from the tips), but a plethora of water hazards and slyly-designed dogleg holes provide challenges that offset the lack of length. The par three 4th hole is perhaps the highlight here, having been voted one of the toughest short holes in the UK. An oppressively tight avenue of trees and a small hard green ensure that a three on this hole is a rare score indeed.
The home club of one Sir Nick Faldo, Welwyn Garden City is a great test of golf. Its also fun too. The fairways are relatively wide and forgiving (giving you plenty of opportunities to bash drivers) and the greens are exceptionally true (no bobbling off line here!). The signature hole is the 600-yard par 5 17th, which makes good use of the fairways right to left camber to add difficulty to the drive and the second shot. A good, solid parkland test.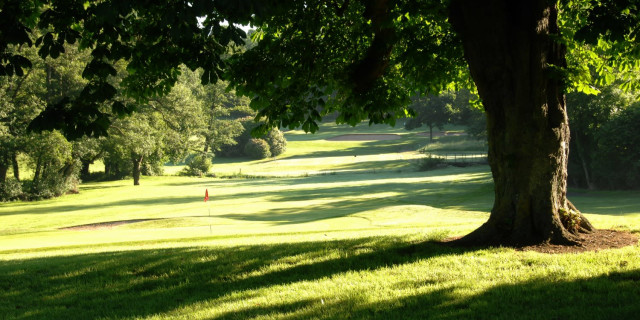 Touted as one of the best parkland tracks in the country of Suffolk, Stowmarket Golf Club is another strong course. Famous for having one of the longest par threes in England, the 249-yard 4th hole (cheerfully nicknamed the 'Finborough Drop'), Stowmarket packs a punch but remains a fair challenge for all golfers. The club prides itself on the variety of wildlife on the premises, so expect for your round to be enlivened by the presence of woodland critters. An attractive and good quality course by anyone's standards.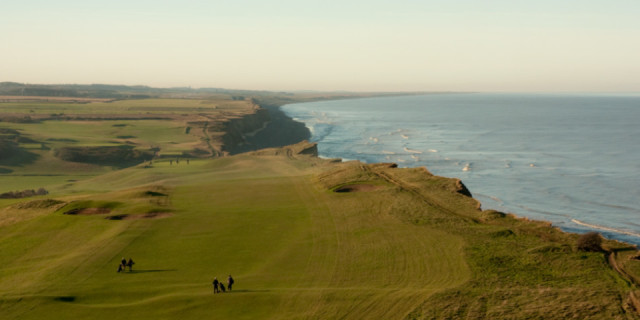 A real treat for the senses, Sheringham Golf Club is a view-focused golfer's dream. Perched atop clifftops looking out over the North Sea and bisected by a wonderfully rustic train line, there's always a nice view to be delighted by. Sheringham's aesthetic quality is matched by the flair of the course. Plenty of gorse lurks to catch the errant ball and undulations will keep even the most confident of ball strikers on their toes.
---
10 Must Play Golf Courses in England
10 of the Best Heathland Courses in England
10 of the Best Parkland Courses in England
---
Related Content: travel England Courses
What do you think? leave your comments below (Comments)
---
Leave your comments below
comments powered by

Disqus
More Golf Course & Travel Features
Plan your next golf break with Golfbreaks.com