10 of the Best Parkland Courses in England
By: Golf Shake | Tue 01 Dec 2015 |
Comments
---
Post by Sports Writer, Derek Clements
---
There is something special about tree-lined golf courses and the challenge they represent. Keeping the ball out of those trees is essential if you hope to score well, but the best parkland courses tend to live longer in your memory than any other type of course. Here, we look at 10 of the best parkland courses in England.
Stoke Park Golf Club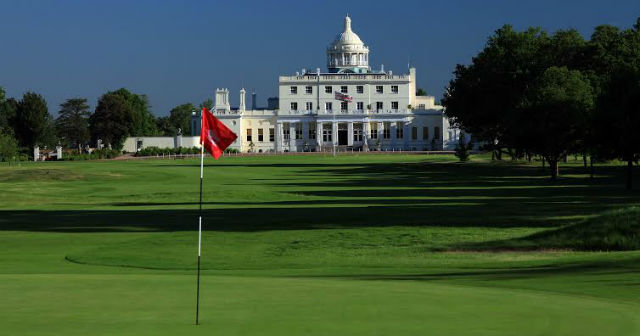 Green fee £155, November-March £85
The legendary Harry Colt designed Stoke Park more than 100 years ago,and it is as magnificent and challenging today as it was back then. It was also the setting for James Bond's clash with Goldfinger in the classic Bond movie made in 1964. One delightful quirk about Stoke Park is its halfway house - you are allocated a 10-minute break
and if you choose to take it then you must give the group behind you the chance to play through. The course measures 7,107 yards and is a par 71. The seventh is a 150-yard par three that inspired the design of the 16th at Augusta National. The 17th is a 420-yard par four, with a bunker and trees waiting to catch any drive hit right. A stream meanders some 30 yards shot of the green. A classic golf course
Kingswood Golf and Country Club
Green fee, November-March £45
Kingswood was designed by five-time Open champion James Braid. It measures 6,900 yards and has recently undergone a £500,000 makeover. It is a relatively flat course, with most fairways bordered by trees. One of its key features is the bunkering - the greens are well protected but there are also a lot of bunkers located at driving distance, meaning that you must be accurate with both your driver and irons.
Forest Pines Golf Club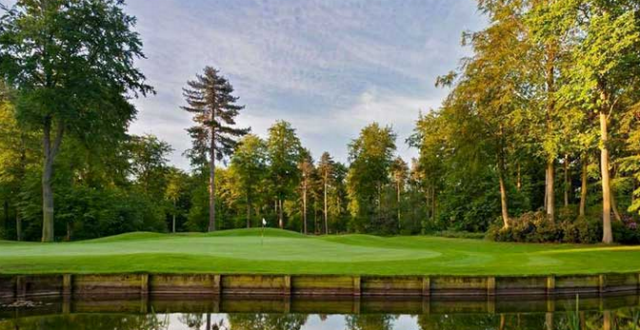 Green fee £40
The clue is in the name although, in truth, there are plenty of other types of trees at Forest Pines Golf Club. It comprises three loops of nine holes and was the venue for the 2013 Boys Home Internationals. The first thing that will strike you about Forest Pines is the sheer beauty of the place. The three nine-hole courses add up to more than
10,000 yards of championship-standard golf. The signature hole is the seventh, which features water. In one year alone, the club retrieved more than 6,000 golf balls from the pond.
Longcliffe Golf Club
Green fee £40
Longcliffe is located on the outskirts of Loughborough, a town that is best known for its links with athletics but Longcliffe Golf Club is a terrific test that puts the place on the map as somewhere to visit for an excellent round of golf. You will find a mix of oak, beech, pine and birch at Longcliffe. The front nine features some impressive slopes before descending to the more level back nine. It measures 6,652 yards and is a testing par 72. The sixth is a 273-yard par four
played across a valley - nail your drive and it is possible to drive the green, but disaster awaits on all sides. The 12th is a great par four, measuring 487 yards. It turns to the right with trees guarding the angle. The fairway is wide but is guarded with trees on both sides, and the long approach is played to a long, sloping green.
Brocket Hall Golf Club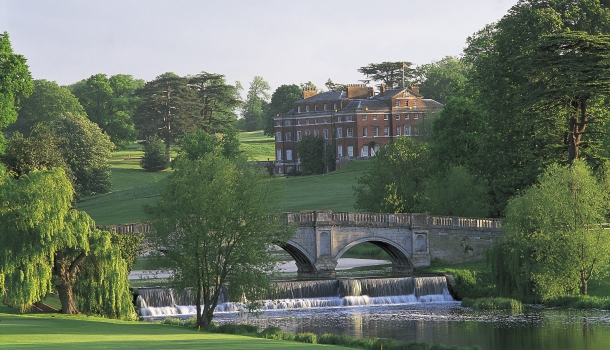 Green fee, call 01707 368700 for details
Brocket Hall is primarily a members' club, with no green fees posted on their website, but a quick phone call will allow you to book a tee-time. It is a fabulous experience. There are two courses, the Melbourne and the Palmerston, and it is the latter that we recommend. Even Donald Steel, who designed it, regards the Palmerston as being something rather special. The course wends its way through hornbeam, pine and ancient oak trees, but the real challenge comes in the shape of the course's magnificent large and undulating greens and the bunkers that protect them.
Willesley Park Golf Club
Green fee £50, November-March £30, including breakfast or meal after the round
A simply stunning Leicestershire golf course, with plenty of tree-lined holes. Willesley is arguably the best course in the county - you will struggle to find any course, anywhere that features better putting surfaces, together with a series of well-placed bunkers that will test your sand skills to the full. It is not massively long at 6,290 yards, but it demands accuracy - get in among the many trees and you can easily run up a cricket score on this par 70. The course finishes with two par threes and a par four. The 16th measures just 145 yards but it played to a very narrow, well-bunkered green, the 17th is a 191-yard par three with a double green (shared with the first) and the 18th is a glorious 430-yard par four with lots of trees and a green protected by five bunkers.
Forest of Arden Golf Club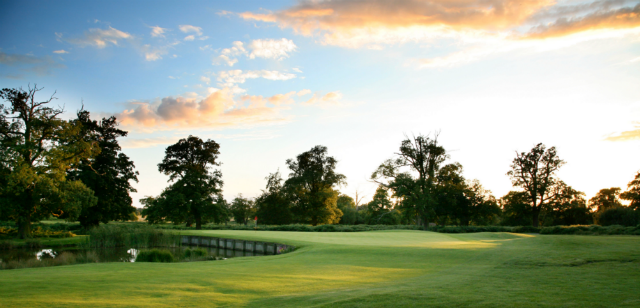 Green fee £55, November-March £45
Forest of Arden has hosted some big tournaments, including the British Masters and English Open. Designed by Donald Steele, it opened in 1992 and is a par 72 measuring an impressive 7,213 yards. There are lots of trees, as well as water hazards and rough that can be extremely punishing. Many parkland courses depend entirely upon the trees to punish wayward golf shots, but this beauty provides lots of tests and challenges. The course is located amid 10,000 acres and there is a good chance that while playing here you will see some of the wildlife that lives on the estate
The Grove
Green fee £150, November-March £99-£115
Let's make something clear from the off - this is NOT a cheap round of golf. The Grove will cost you about £150 in high season, but it's an experience you will not forget. The course will host the British Masters in 2016. It measures 7,152 yards. The fourth is a magnificent 210-yard par three that requires a well-struck shot in order to clear the stream in front of the green. The ninth hole is a par five measuring 567 yards. You need to aim just left of the giant cedar tree in the distance, and then you need to clear the humps and hollows on the left before playing to a well-bunkered green. The 18th is a great finishing hole measuring 458 yards - the fairway is narrow, and you will need to hit two good shots to reach this green.
Royal Ashdown Forest Golf Club
Green fee £95, November-April £65
So here's the thing about the famous West Course at Royal Ashdown - it does not feature any bunkers. Not a single one. But heather, trees, narrow fairways, hollows and streams more than make up for the absence of sand, so if you think you are going to come here and have an easy ride then you had better think again. Here's another surprise - the fairways are never fertilised or watered, so in dry periods it is a bit like playing a links, where you will find tight lies and a need to play bump and run shots aplenty. The key to scoring well here is to pout your ball in the right position from the tee and, most importantly, on the greens in order to avoid leaving yourself a series of horrible, knee-trembling downhill putts. It is also vital to steer clear of the heather in August and September.
Sprowston Manor Golf Club
Green fee £42.50, November-March £12.50
Measuring 6,547-yards, Sprowston Manor is located not far from Norwich. It received a £1.5m facelift back in 2003 which basically resulted in a brand new golf course that is one of the best parkland courses in East Anglia. It has hosted EuroPro Tour events and currently hosts the Norfolk heat of the Trilby Tour. It is a par 72 that features large, undulating greens that are difficult to read and can make you look pretty silly. There are also several water hazards, including the pond and fountain on the magnificent par-four seventh hole, a dogleg that runs alongside an oak-lined driveway that leads to Sprowston Manor's magnificent hotel.
---
Related Content:
What do you think? leave your comments below (Comments)
---
Leave your comments below
comments powered by

Disqus
More Golf Course & Travel Features
Plan your next golf break with Golfbreaks.com