The Best 36 Hole Golf Venues You Can Play
By: Golfshake Editor | Fri 19 Nov 2021 |
Comments
---
When finishing an enjoyable round on a great design, sometimes you just want to walk back to the first tee and start again. But what if the facility gave you the chance to play another incredible layout just yards away. That can be even more enriching.
That's been in our minds lately - just what are the best 36-hole venues that you can play. And there is plenty of choice.
Studying the Golfshake Top 100 - which is generated by independent historical ratings submitted by the Golfshake Community - we have picked out those destinations that are home to a pair of distinct 18-hole courses within the UK & Ireland.
Venues that have more than two 18-hole courses (St Andrews Links, The Belfry, Celtic Manor, etc) haven't been considered for this feature, but those can certainly offer a fine combination of rounds should you wish to explore them further.
There are many others to be discovered too - something that can be made easier by visiting the Golfshake Course Search - but we wanted to first present an introduction to The Best 36 Hole Golf Venues You Can Play.
If you want to find two great courses to play at the one place - arguably the complete golf experience - then you should consider starting with these.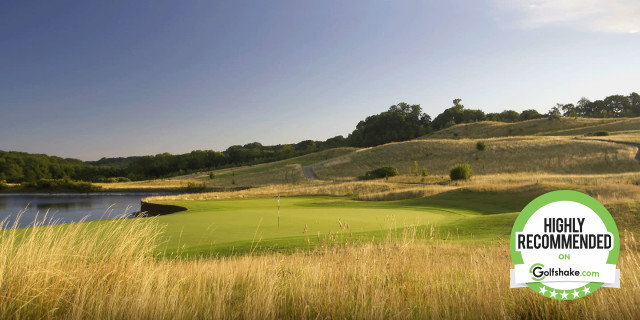 Info: Home to a pair of championship golf courses, the Jack Nicklaus-designed Heritage Course hosted the European Open in 2008 and 2009, in addition to the Cazoo Classic in 2021. The International Course previously welcomed the Volvo World Match Play and has twice been showcased at the Staysure PGA Seniors Championship.
Golfshake Rating: 5.00
Review Comment: "London Golf Club is definitely the best golf club I have played in the south east of the UK! Course condition is immaculate and the par 3s are absolutely spectacular!"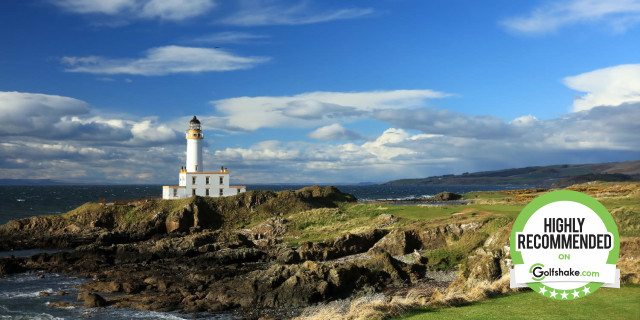 Info: Revamped considerably to great acclaim, the Ailsa Course is renowned for its four Open Championships, perhaps most famously the 'Duel in the Sun' of 1977 between Tom Watson and Jack Nicklaus. It has also hosted the Women's Open and Senior Open, while The King Robert The Bruce Course is widely regarded as a fine companion layout.
Golfshake Rating: 5.00
Review Comment: "First time playing both Ailsa and King Robert The Bruce courses since the refurbishment and both courses are out of this world. Overnight stay in lodges and breakfast in hotel were also first class."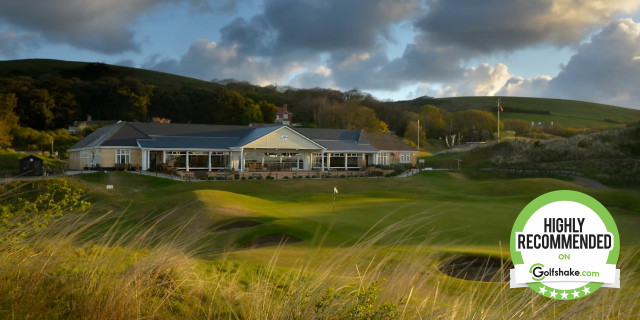 Info: Located in North Devon, it was Herbert Fowler who designed the East Course in the 1920s, which hosted the R&A Boys Amateur in 2019. The excellent West Course completes an unforgettable experience at Saunton Golf Club.
Golfshake Rating: 5.00
Review Comment: "Two spectacular courses and just a great set up. Everything was class there and although the courses probably didn't suit my driving game (especially the East) the challenge was brilliant. The East punished anything off-line severely and the greens were challenging, but beautiful. The West was a very different proposition, with a few more holes to get the driver out, but lots of thought needed. I would say this was possibly the best golf club I've been to, however it was reflected in the price, it was pricey!"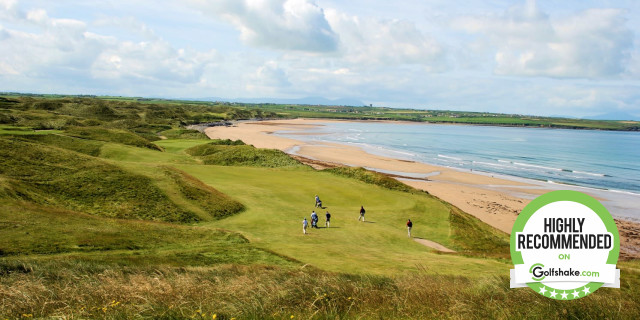 Info: Positioned on the Atlantic sand dunes of Kerry, the legendary Ballybunion is home to The Old Course and the Trent Jones Cashen Course, both of which provide a memorable round that will stay in your heart forever. Thrilling, dramatic, unique and natural, it doesn't get better than this.
Golfshake Rating: 5.00
Review Comment: "The Cashen Course at Ballybunion is in superb condition despite the adverse weather conditions in recent weeks. The greens are in superb condition and this course is a fantastic test of golf, often forgotten because it is located alongside The Old Course. The impact of a strong wind on the day that we played ensured that we got to play some holes in birdies and others in bogeys, double bogeys and often worse. An enjoyable experience on a lovely typical windy Kerry day."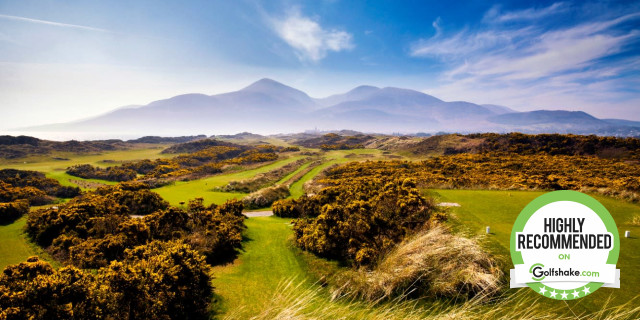 Info: Regarded by some as the greatest course on the planet, the Championship at Royal County Down is a remarkable creation, a must for everyone, but its sister Annesley Links is no pushover either, and there is much to love about its scenic, shorter layout.
Golfshake Rating: 5.00
Review Comment: "Wonderful golf course which is intimidating throughout but seems to provide an enjoyment factor above many similar 'top' links golf courses. I played in benign conditions and found it to be gettable off my mid-handicap, when straight off the tee. Fairways and greens pristine. The welcome (admittedly alongside a member) was very warm. Would return in a heartbeat."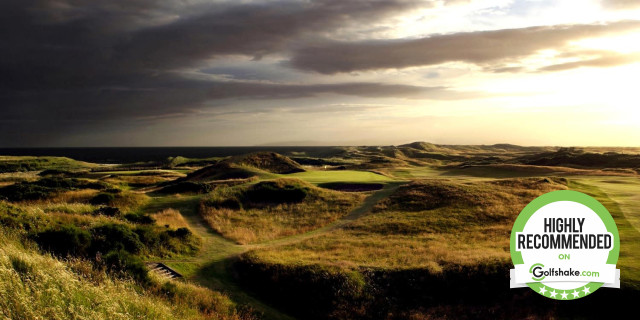 Info: The Open has been hosted at Royal Troon on nine occasions, crowning the likes of Bobby Locke, Arnold Palmer, Tom Watson and Henrik Stenson. Its par 3 'Postage Stamp' is revered and iconic in the game. Additionally, the Portland Course - redesigned by Dr Alister MacKenzie in 1921 - is a fine challenge on its own terms.
Golfshake Rating: 5.00
Review Comment: "Great course in excellent condition. Very tough in the high winds and weather. Look forward to playing again."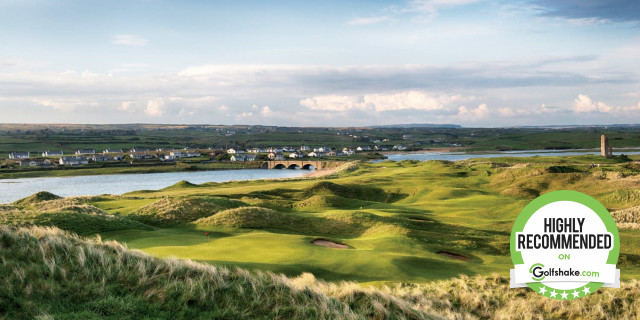 Info: The Old at Lahinch is one of Ireland's jewels and hosted the Irish Open in 2019, won by Jon Rahm. Spectacular and natural, Old Tom Morris, Alister MacKenzie, and Martin Hawtree have all had a hand in the course you see today. Additionally, the companion Castle Course is a shorter and flatter links.
Golfshake Rating: 5.00
Review Comment: "Incredible golf course. Brutal but brilliant. Wish I'd booked a caddie though because there are an awful lot of blind shots. Doubt there is a better links course in the world (I've played a fair few)."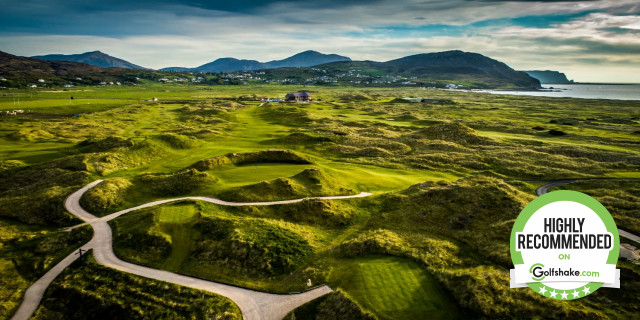 Info: A majestic destination in the north of Ireland, the 36 holes of The Old Links and The Glashedy Links are breathtaking, with the latter hosting the European Tour's Irish Open in 2018.
Golfshake Rating: 5.00
Review Comment: "Great course, playing on what I thought was a breezy day - oh no, said the locals, this is a flat calm! Greens superb, friendly people. I'll be back!"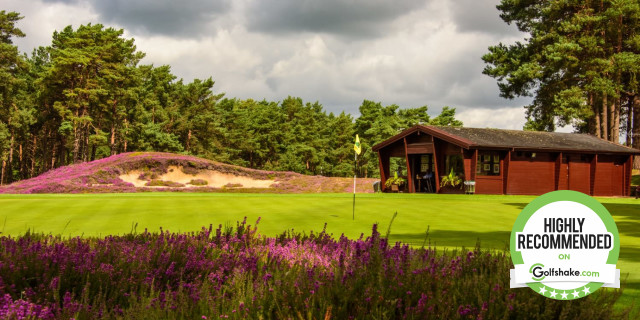 Info: Arguably, 36 holes just don't get better than what you enjoy at Sunningdale, where both the Old Course and New Course are rated among the finest designs in Europe. Magical and viewed with reverence, two rounds at this club should be considered one of the most complete experiences in golf.
Golfshake Rating: 4.96
Review Comment: "Just spectacular - both courses littered with standout holes, and excellent off course hospitality. Save those pennies and make the trip, you won't regret it."
Info: Presented to the world in 2019, the Dunluce Links at Royal Portrush is one of the world's great courses, but the Valley Links isn't bad either, a course that was originally designed by Harry Colt before a revamp courtesy of Martin Ebert. You need to play the whole 36 holes for the complete Portrush experience.
Golfshake Rating: 4.96
Review Comment: "First time playing any of the Royal Portrush courses and they are superb. Played the Valley Course and tricky enough. Beautiful fairways and excellent greens. Even the bunkers had proper sand in them to play out of! I will definitely come back and play here again. A must when in Northern Ireland."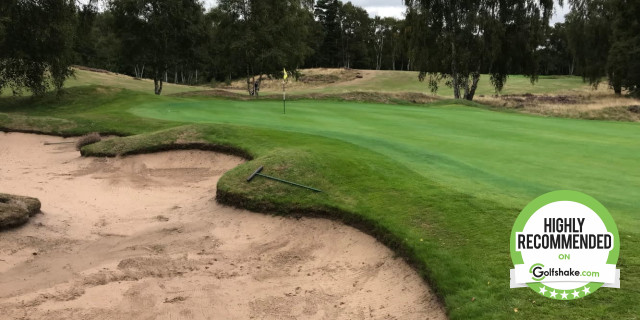 Info: A gem of the Midlands, the Highgate and Lodge courses at Enville bring together an attractive combination of heathland and woodland for a superb 36 holes of memorable golf.
Golfshake Rating: 4.93
Review Comment: "This time we played the Highgate and everyone in our group loved it. Greens were easily the best we have played on all year. Not sure which is best out of the Highgate or the Lodge, we will need to go back and play both again!"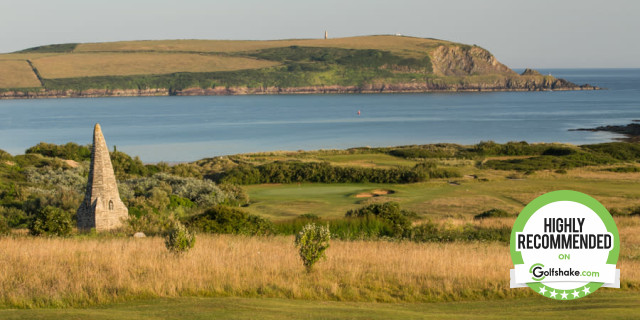 Info: Created by James Braid, the Church Course at St Enodoc is one of the highlights to be found in Cornwall, but the adjacent Holywell Course has much to offer too, providing an excellent test on an immaculately maintained layout.
Golfshake Rating: 4.91
Review Comment: "Played here yesterday for the first time. The course certainly lived up to its reputation...magnificent! The weather was a bit hit and miss and sadly so was the golf, but it didn't matter. Courteous friendly staff, great organisation, lovely food. Thank you St Enodoc, I will be back."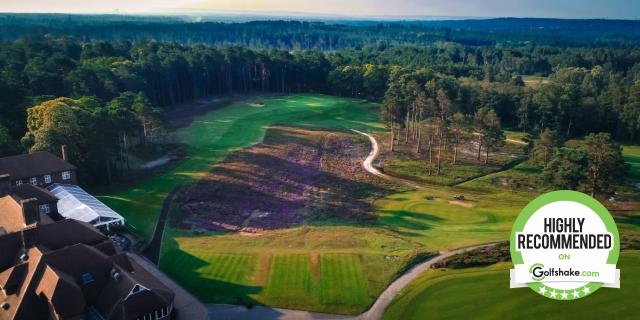 Info: What a place, the Blue and Red courses at The Berkshire were both designed by Herbert Fowler and rank among the finest in Englant. Charming and unforgettable - what a day you would have with two rounds at this magnificent venue.
Golfshake Rating: 4.89
Review Comment: "Had an amazing time playing this course, one of the best I've played the greens were immaculate given the rain and rolled true. Fantastic scenery and would love to return."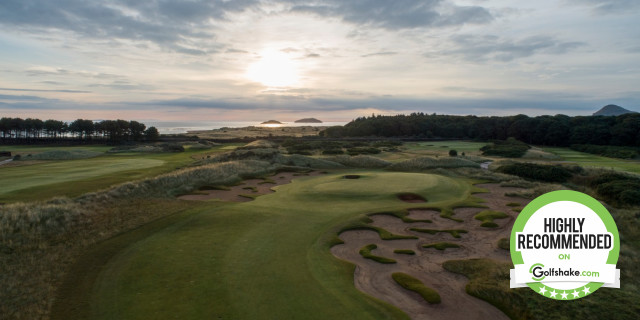 Info: A unique golf experience in East Lothian, the Fidra Links and Dirleton Links offer an intriguing spin on the traditional Scottish design, something that is enhanced by the exceptional practice and hospitality facilities at the venue.
Golfshake Rating: 4.85
Review Comment: "Fantastic set up from the clubhouse to the course and practice facilities. Excellent hospitality, course in great condition, would recommend playing Archerfield."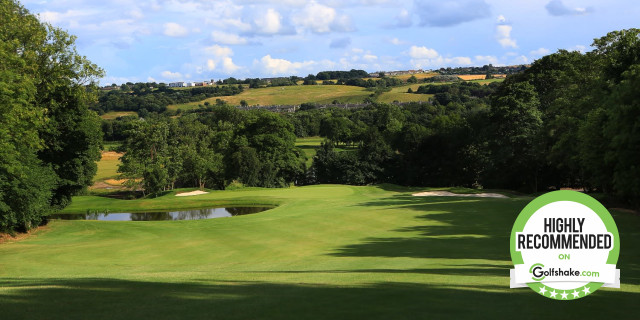 Info: Previously a host of the British Masters, Close House is a hugely popular venue on Golfshake, which is home to the Filly Course and Colt Course, a pair of modern designs that pay homage to the past and which present immaculate conditioning.
Golfshake Rating: 4.75
Review Comment: "Fantastic course, well worth visiting. Course was in immaculate condition. Greens were fast. Service was brilliant and made to feel very welcome. Would definitely visit again."
---
Related Content
9 Top 100 Golf Venues Where You Can Stay & Play
The Best Golf Experiences in the UK
Top Stay & Play Venues on Golfshake
10 UK Golf Holiday Destinations You Must Visit
---
Related Content: travel Scotland Northern Ireland golfshake Golf Courses England Courses
What do you think? leave your comments below (Comments)
---
Leave your comments below
comments powered by

Disqus
Plan Your Next Round
Ardglass Golf Club
County Down
from £22.00
Save 50%
Castlerock Golf Club
County Londonderry
Galgorm Castle Golf Club
County Antrim
from £13.00
Save 23%
More Golf Course & Travel Features
Plan your next golf break with Golfbreaks.com