Have You Played These Scottish Golf Courses
By: Kieran Clark | Fri 30 Jun 2023 |
Comments
---
Article by Golfshake Digital Editor Kieran Clark
---
Every golfer accumulates a list of their favourite courses that evolves throughout their lifetime playing this game. Determining what makes the cut is a reflection of your tastes, but it can also be a sign of your personality.
Some people are perennially keen to tick off as many of the venues with the greatest stature and history as they can - perhaps attempting to complete a Top 100 Ranking - while others are rather contented by discovering lesser-known spots that offer timeless memories.
I've been lucky to live in different places in Scotland and to play a rich variety of layouts across the nation, both marquee attractions and those names that you might not even spot on a map. When thinking of the experiences that have most resonated with me, I have drawn up a group that combines a little bit of everything, but each of them deeply personal.
How many of these Scottish golf courses have you played?
The Old Course, St Andrews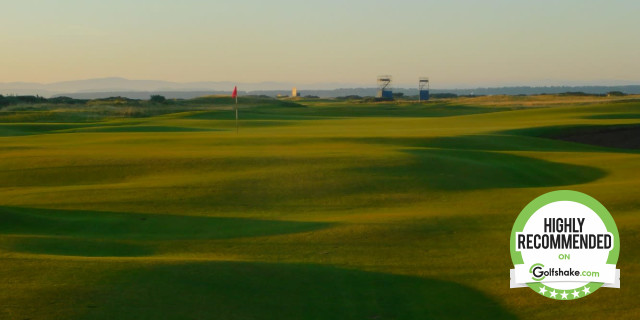 Whenever I find myself becoming a little disillusioned by golf, The Old Course is the perfect tonic. It's both inspiring and revitalising. It's the only course where my arthritic joints feel energised when stepping off the 18th green.
Regular readers of Golfshake may know that I live in St Andrews and have played The Old more than 100 times, so I'm undoubtedly biased towards it, but I'm no less enchanted by it today than I was when I first stood over the opening tee shot facing the most ominously wide fairway in golf.
I love what (at its heart) it represents. I love that it's open to all. I love that it becomes a public park on most Sundays. I love the history. I love sharing it with others. But I also love the course itself; how it continues to offer new ways to understand and appreciate each time you play it.
While the modern game has somewhat diminished its nuance at the highest level, for mere mortals like me, we are still presented with the same options and shot choices that the likes of Old Tom Morris and his successors would have envisaged. That's why it's the ultimate in both my mind and heart.
Royal Dornoch
The first golf course that took my breath away. Royal Dornoch is a destination that I've been fortunate to savour twice and sincerely hope to again.
It could be a result of the long journey to the remote far north of the country, but there is something otherworldly about Dornoch, it feels like it's on the edge of the planet. It's certainly a challenge; those greens are difficult to hit and the bunkers consume you, but when the landscape opens up before you, revealing the spectacular environment on which the holes have been carved into, you'll think it's the best golf course you have ever seen. I certainly did.
Elie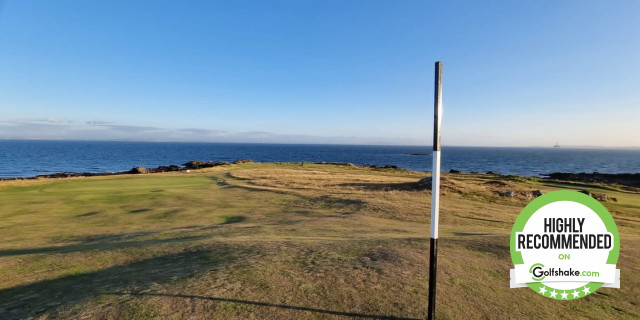 If Dornoch was the first course that took my breath away, Elie is probably the second. I spent a magical evening here on the eve of the 150th Open Championship at nearby St Andrews and the whole place connected with me. It ticked so many boxes; the charm of the periscope in the starter's box, the natural feel of the course, the scenery, and the timeless nature of its test, I can't think of many more special places to spend a few hours.
The holes around the turn that hug the coastline might just be my favourite little corner in the world of golf.
Brora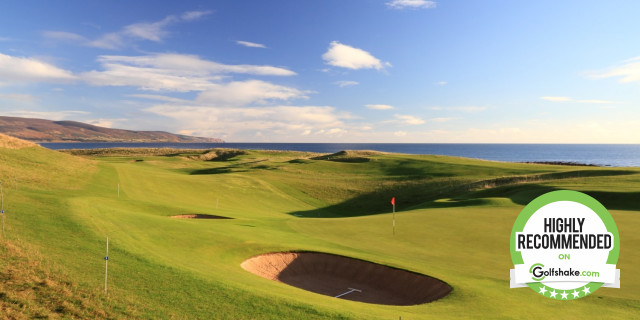 Even farther north of Dornoch in the Scottish Highlands, Brora is a course that was beloved by five-time Open champion Peter Thomson, with fellow links connoisseur Tom Watson also falling into the arms of the place. Much attention is placed upon the livestock (sheep and cattle) who roam the land with the greens protected by small wire fences, but those animals seem remarkably understanding of golf etiquette and rarely get in the way.
For some of us, that setting would be enough of a draw, but the design itself is also tremendously good and this could be the most purely fun course that I've played yet.
Carnoustie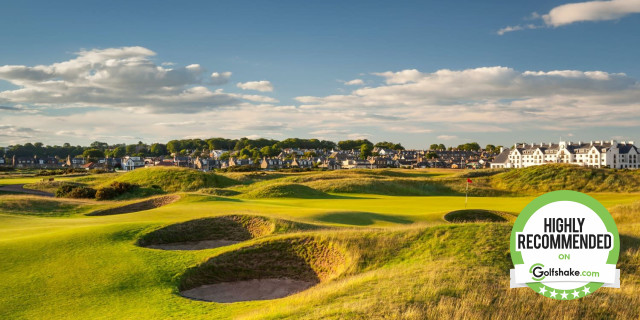 Fun is an adjective that many wouldn't instantly attach to Carnoustie, but the Championship Course in Angus is a fabulous beast, a creature that is less about the glittery distractions of beautful views, but rather the demand of full attention on the course that has been laid out before you.
And what a brilliant course it is too. The closing four holes here are unquestionably some of the most difficult in the game, but who wouldn't relish taking on the challenge? Unfortunately, my skills are nowhere good enough to make it a fair contest, but I still derived pleasure from having a go a few months before the 2018 Open with the grandstands framing the greens.
Kingsbarns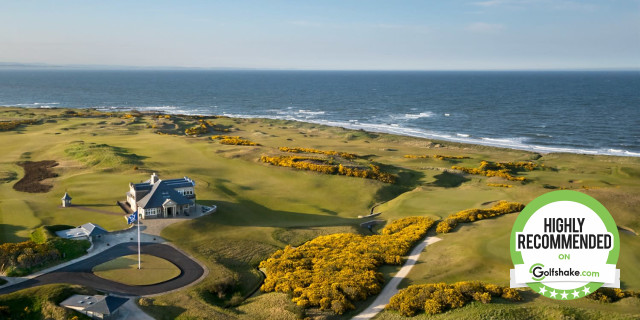 As you can probably tell; I generally like my golf courses old. But one of my most enjoyable rounds came at Kingsbarns in Fife, which is now widely considered a modern classic. Castle Stuart and Dumbarnie Links are wonderful too, but I can still recall with vividness playing many of the holes at Kingsbarns, particularly the par five 12th and par three 15th.
Having attended most of the Dunhill Links Championships, it was a course that I had walked many times before the unexpected opportunity to play there was presented before me. That was a chance I grasped and not even the rain could dampen our spirits. What special memories.
Bute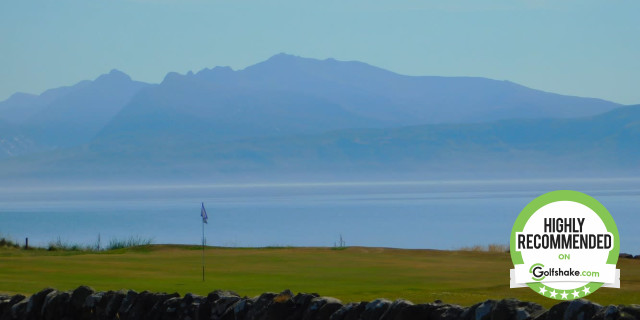 I am originally from the Isle of Bute in the west of Scotland. It's where I lived for seven years of my childhood and have routinely visited ever since. There are three courses on the island; Rothesay, Port Bannatyne and the eponymous Bute Golf Club, often referred to locally as Kingarth. I hold affection for each of them, but it's the latter that I cherish the most.
When I was younger, the course was rugged, messy, and inhabited by cows and sheep, but I still loved it. Since those halcyon days, its condition has improved hugely and you can now fully appreciate just how good some of the holes are, especially the 2nd that requires an approach shot over a stone wall with the peaks of Arran in the background, and the sensational par three 3rd that caresses the rocky beach.
It's just a nine-holer - but I can't get enough of it. Some years ago, I played 72 holes over four days, going round the loop eight times. If you require the excesses of modern amenities like a state-of-the-art clubhouse and a halfway house, this isn't the place for you, but for somewhere authentic, it doesn't get better than Bute.
King James VI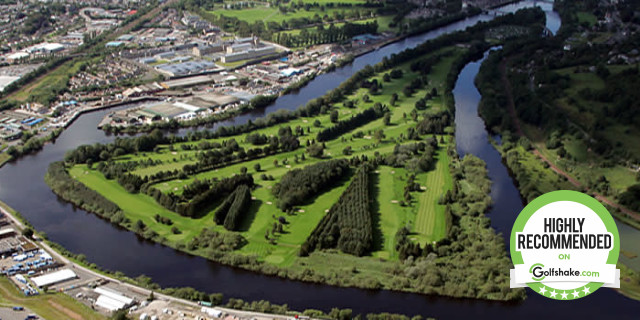 Having left Bute, I grew up in Perth, where King James VI Golf Club became my home. I first played there as a 13-year-old during a school event and later joined as a member.
It's probably the flattest course I've ever played - there are barely any noticeable elevation changes - but with so many bunkers and trees, it requires strategy and precision. But what I love most about the place is the unique environment, with the course residing on an island in the River Tay.
The only way you can access the course is by crossing a footpath on the railway bridge. Some may find that off-putting, but it's unique and represents a gateway into an oasis of tranquility that sits in the heart of the city.
Muthill
A nine-hole course (with 18 tees) just south of Crieff near Gleneagles, Muthill is an immaculately conditioned parkland that boasts a rolling landscape and the vistas that rural Perthshire is renowned for.
I played here a lot when I was a teenager and it was the first club where I took up a membership. There are many fine short courses in this part of the world, but I reckon that Muthill is up there with the best of them. I last visited for a round in 2015 and its qualities remained as apparent as they were during my formative days on the golf course.
Golspie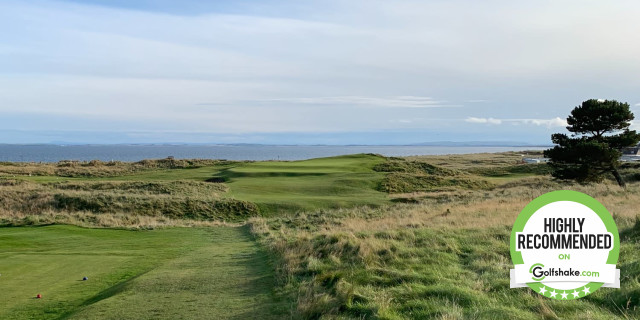 One of the great joys of this sport is when you play a course that surpasses all expectations. Golspie in the Highlands was such a place for me.
During a trip that was highlighted by Royal Dornoch, Brora, Castle Stuart and Nairn, Golspie was the course that I had anticipated the least, but that ignorance was wholly misplaced, as this is a truly fine layout full of character, one that combines links holes with others more resembling heathland.
It's a place that I remember with fondness and look forward to revisiting in the future, as I do for all of the courses on this personal list.
---
Related Content
The Golf Courses That Made You The Golfer You Are
The Best Golf Courses You Haven't Considered Playing Before
40 Must Play Golf Courses in The UK & Ireland
The Coolest UK Golf Courses You Can Play
---
Related Content: travel Scotland review golfshake Golf Courses Courses
What do you think? leave your comments below (Comments)
---
Leave your comments below
comments powered by

Disqus
Plan Your Next Round
Ardglass Golf Club
County Down
from £22.00
Save 50%
Castlerock Golf Club
County Londonderry
Galgorm Castle Golf Club
County Antrim
from £13.00
Save 23%
More Golf Course & Travel Features
Plan your next golf break with Golfbreaks.com