The Golf Courses That Made You The Golfer You Are
---
Everyone has a unique story in this game, but what are the golf courses that have defined it? Could it be the course where you started, somewhere you were a member of for many years, the place you're at now, or a course that you unforgettably visited. What are the courses that made you the golfer you are today?
From my own perspective, many a childhood and teenage round was spent on the rugged layout of Bute Golf Club, which back then doubled as grazing land for cows and sheep. Then it was memberships at the nine-hole Muthill Golf Club near Crieff in Perthshire and the unique King James VI Golf Club in Perth that established the opportunity for more regular golf. Later, since living in St Andrews, The Old Course is the ultimate and the one that I would play every day if I could. That said, both Royal Dornoch and Elie presented a wow factor that I can't envisage being surpassed.
(Bute Golf Club)
We also posed that question to our squad of Golfshake Ambassadors, discovering their own personal tales.
Matt Holbrook, who co-hosts the Golfshake Podcast, said: "I'll try not to go on here - but naturally being a member of three courses over the years - two of them for a good period of time - I would always look to those.
"Colne Valley was my first real home, a nice parkland in Essex where I played when I really started taking my golf seriously. Not only is my name up on the wall four times for various events over the years, but I also chose it as the venue for my wedding back in 2017.
"Stowmarket in Suffolk is now my home and has been for four years. I love it and spend a lot of time there. The course is great and the people are great and we have some great practice facilities too.
"A special mention to a golf course which, sadly, no longer exists. North Weald Golf Club. I believe it's now a housing estate, but it was the scene of my first ever full round of 18 holes, so will always hold a special place in my heart."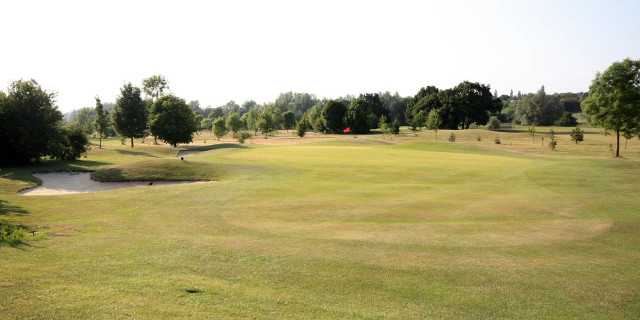 (Colne Valley Golf Club)
Richard Moore is someone else who has bittersweet memories of courses that can now only be recalled from the past.
"Sadly many are no longer. Two courses in Stoke on Trent: Keele GC was where it all started for me at university, and another (Goldenhill) which closed many years ago where I'd tirelessly try to break 100 in my first year of golf after catching the bug. But it is The Abbey Hotel in Redditch which has endured, with me playing almost 1,000 rounds in the last ten years that has made me the golfer I am today."
Mel Davies is a golfer who has found himself rejuvenated by a change of home club.
"My first membership at Little Lakes got me properly into golf, while my latest club Churchill & Blakedown has really whetted my appetite again following a time at another club where I almost fell out of love with the game.
"I must also say being a Golfshake Ambassador and getting to play varied courses and try different training aids from time to time really adds to my enjoyment."
Conversely, some golfers are best defined by their nomadic existence, instead preferring to move between courses. Rob Treanor - like many among the Golfshake Community - is one of those players.
"I am proud of my heritage as a golfing nomad so I wouldn't say there is one place which shaped me. There are just so many great courses out there to play!"
There certainly are - and each of them has made a lasting impression on someone. We'd love to know which courses have best defined your journey through this game.
---
Related Content
The Best Golf Course You Have Played
Your Best Experience On The Golf Course
Meet The Golf Course Of Your Dreams
---
What do you think? leave your comments below (Comments)
---
Tags: GOLFERS Golf daily picks
---
comments powered by

Disqus