Is It Time To Bring Back Honesty Boxes?
---
When did you last play a course that greeted you at its doors with a honesty box? If you are unsure what this mysterious receptacle we're referring to is, here is a quick explainer; these are seen, generally at rural clubs that have low footfall, where rather than having a professional or member of staff to welcome you, a sign will encourage visiting golfers to deposit their green fee through a latch or directly into a box.
Anyone who has visited the islands and highlands of Scotland are likely to have encountered an honesty box, which just add to the charm of playing amid spectacularly rugged surrounds. It's an antidote to the commercialised, "five star" service that busier or higher end venues offer their guests. While that style of lavish hospitality may have its attributes, there is something refreshingly simple about the traditional honesty box.
They are, well, honest.
Writing in the New York Times in 2009, Carol Malcolm estimated that there were approximately 100 courses in Scotland that retained honesty boxes, mostly in Argyll, the Western Isles, and the Highlands, but you'll encounter them in most regions, including Aberdeenshire and Perthshire.
Speaking at the time, then chief executive of the Scottish Golf Union, Hamish Grey, said: "The system works well because it reflects the traditions within golf of honesty and integrity."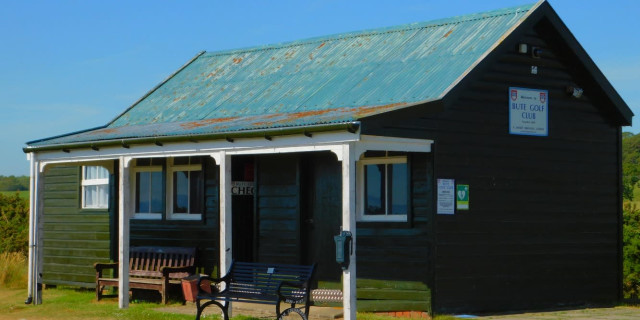 While this may seem like a quaint British custom, there are isolated courses in America that have adopted similar policies, namely in Kansas, Nebraska, Colorado and South Dakota.
Namely, the onus is on the golfer to be honest with both the venue and themselves, relying on them to pay for the experience, rather than walking off having "stolen" a round free of charge. It's a system of honour that continues to work well, but even if the occasional dishonest visitor doesn't leave something in the box, the cost is negligible compared with hiring someone to man a clubhouse daily.
In this new and unprecedented age of social distancing in the battle against the coronavirus pandemic, I have grown increasingly nostalgic for the honesty box and what it represents.
Spending many a formative round on the eponymous Bute Golf Club on the Isle of Bute, near the historic village of Kingarth, I have regularly encountered honesty boxes.
Walking up to the ancient but remarkably durable clubhouse, directed into the small building by a sign presenting the requisite fee, inside sits a desk with a guestbook and pile of envelopes resting atop. Signing your name and the date on both, drop the envelope containing your money into a rusted looking metal box in the centre of the room, and access to the scenic nine-hole course is now yours, conscious clean. £15 for an entire day of play.
There are few more agreeable transactions in my mind.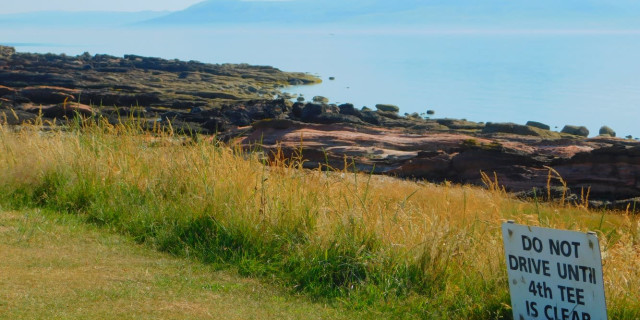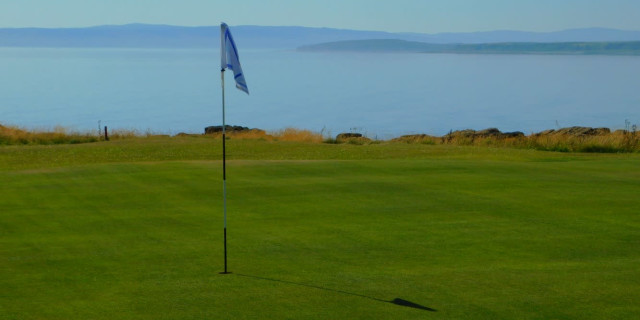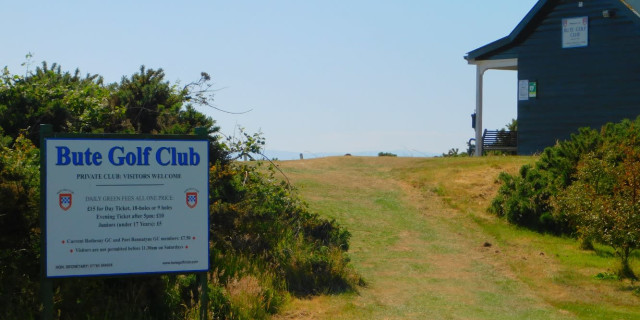 With spectacular views across Stravanan Bay towards the peaks of Arran, many tranquil hours can be spent here, playing a short layout that boasts several memorable holes, notably the 2nd where a stone wall must be navigated with your approach, and the superb par three 3rd, aptly named The Trap.
Honesty boxes have long been the gateway to many of the most visually delightful courses in the British Isles, typically not intimidating in terms of yardage, perhaps not always immaculate in their condition, but a warm reminder that golf can be a game for the masses, the antithesis of these materialistic times of bag tags and commemorative pencils.
Perhaps we'll see the widespread return of the honesty box in the coming weeks and months, as clubs look to protect staff and the public from the spread of infection. Or maybe they'll continue to be a niche feature. But for those of us who have ventured further off the beaten path in our journey playing golf, they have gratefully never really gone.
---
What do you think? leave your comments below (Comments)
---
Tags: travel Scotland daily picks Courses
---
comments powered by

Disqus