Meet The Golf Course of Your Dreams
---
What are your favourite golf holes? We all have a selection that stick in the mind, but imagine if you could combine them all into one course! Providing a touch of inspiration for you to consider, after first sharing his nightmare holes, Golfshake's Derek Clements has taken to describing his dream ones - the places where some unforgettable magic has occurred.
---
IF YOU are anything like me, you will lie in bed at night and relive the round of golf you played that day. Golfers are a peculiar breed. We can all recall in minute detail almost every round and every shot we have ever played.
It got me thinking about what would be my dream round, picking the best holes I have played and others that stick in my mind because of special memories created when I played them.
So, without further ado, here is my personal dream round. It features 17 holes that I have actually played and one that is on my bucket list - and will probably remain there.
1st West Course, Wentworth, 464 yards, par 4
A brutal opening hole. Find the fairway and you will almost certainly still be faced with a fairway wood across a huge valley to an elevated green that slopes from back to front. Come up short and your ball could run all the way down the hill. Hit your approach beyond the hole and you are looking at three putts. One of my fondest golfing memories came at this hole when I hit a drive that split the fairway, a five wood to the heart of the green and two putts for a memorable par. My best score? 4.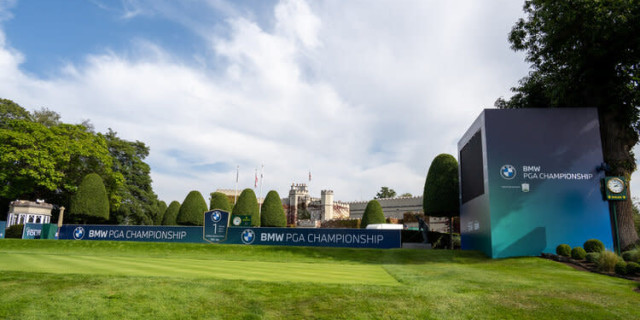 (Image Credit: Kevin Diss Photography)
2nd Sudbury, 421 yards, par 4
A testing downhill par four with an ancient moat around the green and an undulating green that is certain to test even the best golfers. There is a false area in front of the green, so accuracy is called for. My best score? 3.
3rd Thorpeness GC, Suffolk, 404 yards, par 4
If you have never played this course then you have missed out on a diamond. The third is a challenging par four. Hit one of your Sunday best and you will reach the top of the slope, leaving an approach to a sloping green that is surrounded by bunkers and all sorts of other rubbish. Par is your friend here - and mine. My best score? 4.
4th Purdis Heath, Ipswich, 429 yards, par 4
As the name suggests, this is a heathland course, and it is a fine test. The fourth is my personal favourite. There is a temptation to try to cut the corner with your drive but resist that and find the fairway. Your approach is a blind one, over a hill to a green that sits in a valley. It's on this list because I once holed my second shot. We spent ages looking for the ball before I realised that the only place it could have finished was in the hole. My best score? 2.
5th Aldeburgh, 442 yards, par 4
A wonderful par four offering spectacular views of the surrounding countryside from the tee. Like to many holes on this outstanding course, there is plenty of gorse on both sides of the fairway. A fairway bunker lies in wait at 280 yards, with an approach played to a green that slopes away from you. Do not go long! My best score? 4.
6th Kirkhill Golf Club, Cambuslang, Glasgow 190 yards
This is a par three played from an elevated tee and it on this list for one reason and one reason alone - it is where I recorded my first hole in one. I actually thought that the ball had finished a couple of inches beyond the hole but was thrilled when I got to the green to discover the ball in the cup. I was 14 years old. Easy old game this. My best score? 1.
7th Hill Course, Barnham Broom, Norfolk, 143 yards
Sorry to include another par three but this could be my favourite of all time. You tee off from an elevated tee, hitting your ball over tall trees, so you don't see the ball land - you need to move to the far left or right of the tee to pick your spot. The first time I played the hole I struck a perfect eight iron on the line I had chosen. When we got to the green the ball was nowhere to be seen - there is a stream behind the putting surface and we assumed my ball had finished there. I was just about to declare a lost ball when one of my playing partners suggested looking in the hole. And guess what? There it was. My best score? 1.
8th Secret Harbour, Perth, Australia, 139 yards, par 3
Yes, I know it's another par three, and the third on the bounce but it is on this list for a special reason. My wife's uncle and his wife emigrated to Australia many years ago. He was a keen golfer and a popular member at Secret Harbour who died after a massive heart attack on the eighth tee. There is a plaque on the tee to commemorate his memory and in 2017 we travelled to Secret Harbour and my wife, who had only recently taken up the game, parred the hole. It was as if her Uncle Max was looking down on her. My best score? 4.
9th Rushmere Golf Club, Ipswich, 502 yards, par 5
A fine par five that calls for pinpoint accuracy from the tee, with bunkers right and left and out of bounds all the way down the right. In the summer it is possible to hit the green in two. I twice managed an eagle on this hole during four years as a member. My best score? 3.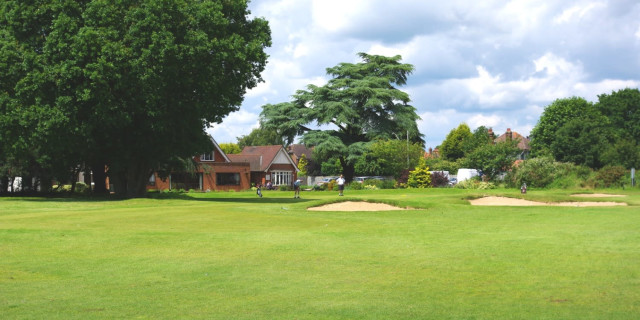 10th Ufford Park, Woodbridge, Suffolk, 172 yards, par 3
This is one of my all-time favourite par threes. The tee shot is played over water to a very narrow green with a bunker to the rear. Go long and you face a treacherous bunker shot to a putting surface that runs away from you, with the water waiting to gather your ball. But hit the surface and you will almost certainly have a birdie opportunity. My best score? 3.
11th Constable Course, Stoke-by-Nayland, 546 yards, par 5
A memorable downhill par that goes gently from right to left with the fairway surrounded by huge trees. It is possible to reach this green in two. A great birdie chance. My best score? 4.
12th Augusta National, Golden Bell, 155 yards, par 3
This is the only hole on my dream round that I have never played but how could I not include what is probably the most famous par three in golf? It should be a straightforward hole but, as the likes of Jordan Spieth, Tom Weiskopf and Francesco Molinari will testify, the swirling wind makes it a unique test. The green is narrow, with water short and all sorts of trouble long. A great hole! My best score - I am giving myself a 3.
13th Pollok Golf Club, Glasgow, 352 yards, par 4
Pollok is a stunning parkland course on the outskirts of Glasgow. It features fabulous greens and beautifully-manicured fairways. The 13th is typical of the challenges you will face here. A straight drive is a must, avoiding two fairway bunkers before an approach to a narrow green protected by two further bunkers, with a whole heap of trouble if you go long. My best score? 3.
14th Longcliffe Golf Club, Lougborough, 318 yards, par 4
It only measures 318 yards from the back tee but it is a classic risk-and-reward hole. It is possible to drive the green but trees and a pond await anything other than a perfectly-struck drive. My best score? 3.
15th Felixstowe Ferry GC, 379 yards, par 4
Proof that the best par fours do not have to measure 470 yards. When the wind is blowing into your face you are going to need a full-blooded driver and fairway wood to make the green. The drive needs to be threaded through fairway bunkers on either side of the fairway before an approach to a green with a bunker to the right and a grassy hollow to the left. A classic links hole. My best score? 4.
16th K Club, Ryder Cup course, 554 yards, par 5
A truly magnificent par five calling for a drive that simply must find the fairway. For mere mortals this is a true three-shotter. When hitting your second you need to bear in mind that you will be facing an approach over a river to a relatively narrow green. A magnificent golf hole. My best score? 5.
17th Road Hole, Old Course, St Andrews, 470 yards, par 4
Is there a more famous hole anywhere on the planet? I have played the Old Course many times. I have even recorded some decent scores. But this is a par four where you will happily accept a bogey every day of the week. It is a difficult fairway to find and the second shot is even more demanding. Finish in the pot bunker in front of the green and you can run up a cricket score. My best score? 5.
18th Torrey Pines, South Course, 570 yards, par 5
One of the best finishing holes in golf. If you watch the Farmers Insurance Open you will be familiar with it. Find the fairway and you have a decision to make. From the forward tees it is just about possible to hit the putting surface in two. From the back tee it is a non-starter. Either way, to find the green you need to clear a pond. The green is huge and slopes from back to front. My claim to fame is hitting a driver, five iron, wedge over the water to six feet and holing the putt for a birdie. And the crowd went wild (in my head). My best score? 4.
Counting up those scores, that makes (Out) 26 and (In) 34 for a dream round of 60!
---
So, there you have Derek's most special holes to complete his ultimate fantasy course. Have a think of the holes that are personal to you which would come together and make your very own dream 18!
---
Related Content
Meet The Golf Course of Your Nightmares
The Golf Shots You Never Forget
The Worst Golf Shots You Can Possibly Hit
The Best Golf Course You Have Played
The Golf Holes That You Must Play
10 Shots We Never Want to Play Again
5 Must Play Bucket List Golf Courses in The UK
---
What do you think? leave your comments below (Comments)
---
Tags: GOLFERS Golf daily picks
---
comments powered by

Disqus