It Looks Like The Golf Boom is Continuing
---
IN THE week that Gleneagles has announced a £5m trading loss, there has also been plenty of encouraging news that indicates the golf boom is continuing.
For starters, Glendale Golf is investing £700,000 in improvement projects across its courses throughout 2021. Despite a challenging year for the leisure sector, Glendale Golf welcomed record-breaking visitor numbers in 2020, with more than 280,000 visitors across its six courses. Despite the lockdown, this represented a 12% increase to 2019. That is a remarkable statistic when you take into account the fact that the courses were closed for a large part of the year.
Work has already begun at Duxbury Park Golf Course and Tilgate Forest Golf Centre. The upgrades, which include major drainage works and reconstruction of greens, are being delivered in partnership with sports field constructors J-Mallinson. Work will also be carried out at Portsmouth Golf Course and Richmond Park over the next 12 months.
And there are further projects planned to improve club facilities. Castle Point and Richmond Park will begin redeveloping their driving ranges and practice facilities in the coming months, with Richmond Park also set to renovate its clubhouse's external seating.
Petrol buggies will also be replaced with environmentally friendly, electric fleets.
"While forced periods of closure and capacity restrictions provided their challenges, the nature of the sport meant we were less affected than most of the leisure industry, and we were fortunate to welcome a record number of visitors to our courses last year," said Jon Dummett, Head of Golf at Glendale.
"The outcome of this is the opportunity for us to reinvest in our facilities and continue to improve the experience for our members and visitors, and we are incredibly excited to welcome everyone back for what we anticipate being another busy year for our courses."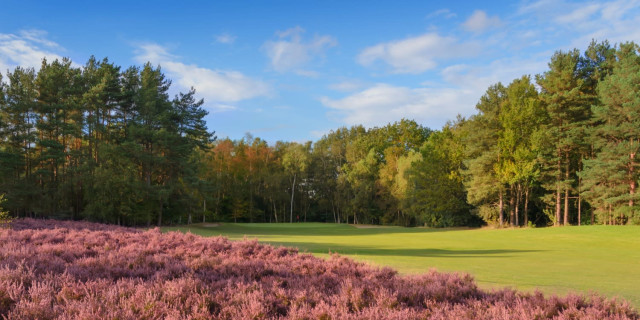 It has also emerged that there is to be a new course at St Andrews, designed by 1973 Open champion Tom Weiskopf. Golf Business reports that it will include up to 39 luxury suites, a spa and restaurant, as well as an 18-hole championship course. Planning permission was originally granted nearly 20 years ago and has expired but those behind the plans are confident that the plans will be approved once again.
Investment consultancy GPH Engineering bought the site in early 2020 and is now looking to progress the clubhouse's development and associated facilities. A spokesperson for GPH Engineering said: "This exciting and ambitious scheme will deliver unrivalled standards of golf, accommodation and service at St Andrews, the home of golf, benefiting both members and the local community.
"The new course and clubhouse facilities will deliver some lovely coastal views in a fantastic unrivalled location, supporting a growing interest in golf, with the best courses attracting national and international visitors. It is our clear desire to deliver a project with lasting economic benefits to the town, Fife and Scotland. Schemes such as this provide a vital means to support the recovery of the tourism sector from Covid-19, delivering considerable employment opportunities – both during construction and onsite once complete.
"We're looking forward to consulting widely with the community and key stakeholders over the coming months on our proposals, which will include a digital consultation event in May."
Weiskopf said: "It is in a superb location, just 2.5 km from the beautiful town of St Andrews and will offer superb facilities, including a stunning clubhouse and golf course. The new owners are committed to providing the most comprehensive golfing experience in the British lsles and I am incredibly excited to finally see this dream project come to fruition."
---
Related Content
Will the Golf Boom Be Replicated in 2021
Survey Reveals Unprecedented Summer Golf Boom
---
The good news doesn't end there. According to the Northumberland Gazette, an outline application has been submitted for a housing, leisure and retail development on the Belford Golf Club site. The existing nine-hole course will remain with much of the proposed redevelopment around the existing clubhouse. The scheme comprises 37 new homes - 11 within a walled garden on the north west corner of the site and 12 detached properties and 14 bungalows on and around the driving range field.
And Morpeth Golf Club, which is also based in Northumberland, is investing £1m. Extensive refurbishment of the clubhouse has already been completed, with a new bar and dining area being installed along with the introduction of a new locker room and upgraded shower facilities.
Club chairman Steve Jemmett said: "We want to make the club as welcoming for everyone, not just golfers, and we're keen to make the club an 'evening destination' too. Customers tell us they love our food so we want to open up that experience to as many people as possible and create a welcoming, socially-distanced environment for everyone."
Extensive works on the golf course are also taking place.
Course manager John Scurfield said: "The investment from the club into the course is amazing. It's great to see so much activity and I feel these are very exciting times for the club," said John. "We have embarked on a five-year bunker development plan."
---
What do you think? leave your comments below (Comments)
---
Tags: Industry Golf Courses daily picks Courses
---
comments powered by

Disqus