The 20 Most Highly Recommended Golf Courses to Play in 2022
By: Liam Moore | Fri 14 Jan 2022 |
Comments
---
Off the back of the Golfshake Survey that took place at the end of 2021, we asked participants to identify the greatest course they had played over the last year.
With so many excellent courses accessed via a car journey, we believe that the most committed of golfers can tick a few off their list this year.
Without further ado, we present to you 20 courses that you must play this year, all of which have been voted for by the community.
The Belfry Hotel & Resort - Brabazon Course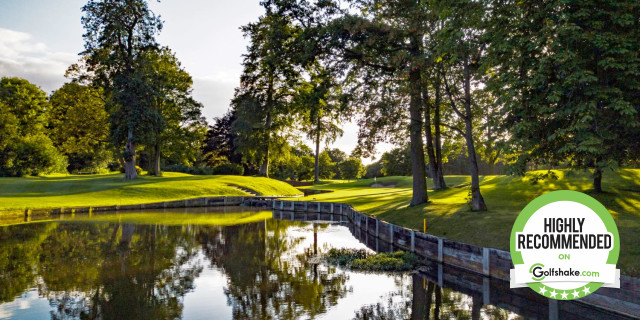 One of the most iconic golf courses available to play in England, The Brabazon Course has played host to the Ryder Cup on four occasions - a record for the competition. Away from its richly steeped history and its excellent layout will demand the absolute best of your ability. When we are discussing domestic travel, will many facilities outdo The Belfry's Brabazon Course?
Region: West Midlands
Golfshake Rating: 4.40
Review Comment: "Great design and well maintained, loved being able to play on the same course as the professionals."
London Golf Club - Heritage Course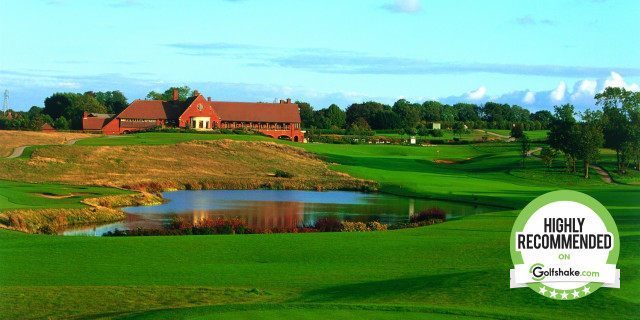 The London Golf Club welcomed the European Tour back through its doors in 2021 for the English Open. Ironically, this course opened in 1994 and by that time, the Brabazon had hosted three Ryder Cups! In such a short space of time, London Golf Club has elevated itself as one of the premium golfing destinations throughout Europe.
Region: Kent
Golfshake Rating: 5.00
Review Comment: "London Golf Club is definitely the best golf club I have visited in the southeast of the UK! Course condition was immaculate and the par 3s are absolutely spectacular! Generous fairways, but woe to those who stray."
Hankley Common Golf Club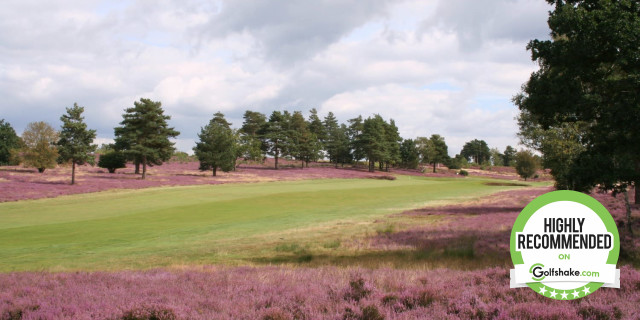 Hankley Common successfully portrays what Surrey is all about: vast greenery and surreal vistas. Seldom are there more attractive loops than Hankley, which was reflective in our voting process. Having first opened for public play in 1897 (nearly a century earlier than London Golf Club), James Braid added a further nine holes in 1922. Today, one of Surrey's greatest loops is still available for experiencing.
Region: Surrey
Golfshake Rating: 4.77
Review Comment: "I have played Hankley several times and I have always been impressed but this time, the course was amazing! They had just hosted the men's international and the course was absolutely stunning. A true test of long and accurate golf and that was from the white tees - let alone the competition tees."
Goswick Golf Club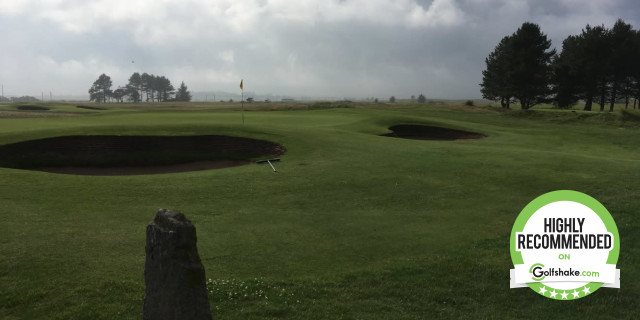 Northumberland has long championed excellent golf courses, but Goswick Golf Club may be the county's pinnacle. Another James Braid masterpiece, it is consistently voted for in the top 50 of English courses and often regarded as one of the top 100 links courses throughout the British Isles. If that isn't sufficient evidence to encourage a visit, Goswick also operates as a regional Open venue, which highlights its prestige amongst British golf.
Region: Northumberland
Golfshake Rating: 4.77
Review Comment: "Great course, excellent welcome and a cracking pro shop for somewhere so remote. Challenging course - not for the fainthearted - and if the wind blows ensure you bring plenty of balls! In great condition, a huge credit to the greenkeeping team."
Celtic Manor Resort - Twenty Ten Course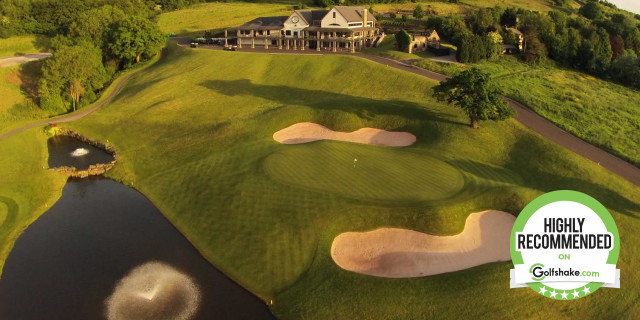 The Twenty Ten Course at Celtic Manor was constructed specifically for the 2010 Ryder Cup. Water hazards feature on nine of the 18 holes and this layout is so good, there are six holes regarded as signatures. Continually showcased at the Cazoo Open, this is undoubtedly one of Wales' finest golfing facilities.
Region: Gwent
Golfshake Rating: 4.64
Review Comment: "The best course I have ever played - so far! Thoroughly enjoyed every minute of playing on such a world-class golf course. Amazing location and definitely worth another visit."
Woburn Golf Club - Marquess Course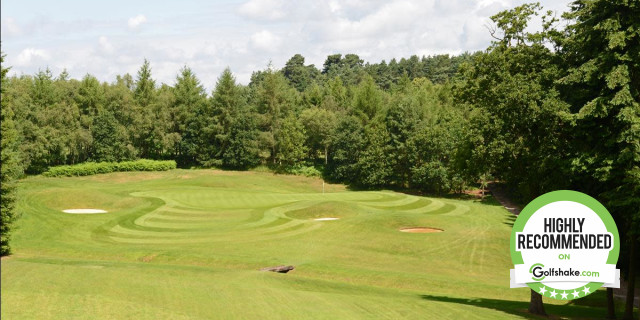 Woburn is accessed conveniently, just 15 minutes from central Milton Keynes and narrowly over an hour from London, Oxford, Cambridge and Birmingham. The Marquess Course, designed by Peter Aliss and Clive Clark, is set within 200 acres of mixed woodland and offers a variety of rolling terrain. With superbly conditioned greens and excellent practice facilities, Woburn is an absolute must for the most ardent of golfers.
Region: Buckinghamshire
Golfshake Rating: 4.89
Review Comment: "I had a brilliant day. The Marquess Course is long and wide and therefore, not recommended for short hitters. The greens ran perfectly true and I cannot wait to return for another wholesome experience."
St Mellion Golf Club - Signature Course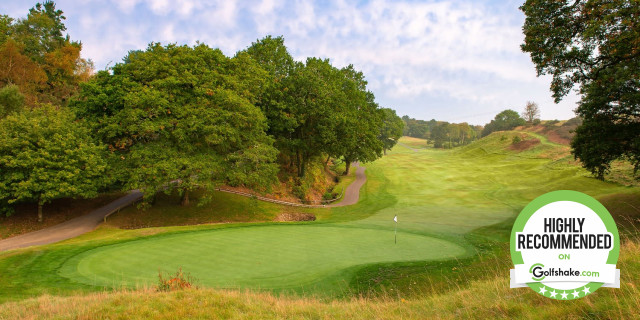 If sunshine is to take place anywhere in England, it's likely it'll be Cornwall. Known for their glorious summers, a trip to St Mellion Golf Club is heightened during the peak golf season. The design is difficult and intentional. With several two-tiered greens and troublesome pin positions, a majestic short game is the requirement for a respectable score.
Region: Cornwall
Golfshake Rating: 4.62
Review Comment: "I would highly recommend this golf course as the Nicklaus Signature is a stern test. A brilliant course that I cannot wait to visit again."
Gleneagles - King's Course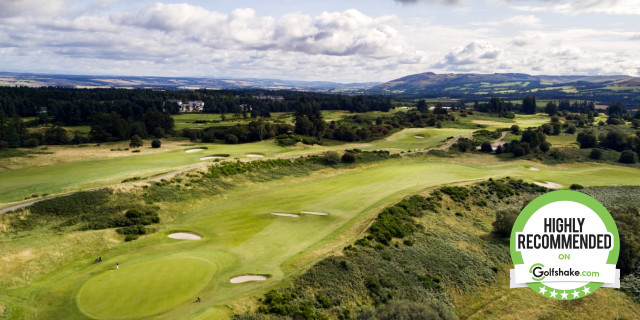 We all know the reputation of Gleneagles, which seems to rapidly increase by each passing year, and the collection of golf courses is what truly elevates it beyond your typical golfing resort. Home to three fantastic courses, the King's may just be the best of them all. Featuring breath-taking views from virtually every corner of the course, almost every hole has a recognisable quality about it. An additional bonus is that Gleneagles is only located an hour's drive from St Andrews, meaning you can experience both in one peerless weekend.
Region: Perthshire
Golfshake Rating: 4.88
Review Comment: "The design of the King's Course through the moorlands was absolutely immense - the routing and conditioning is also superb. A world-class golfing experience."
Forest of Arden - Arden Course
Measuring at 7,213 yards from the tips, the Arden Course at Forest of Arden is certainly not for the fainthearted. Designed by Donald Steel in 1992, it has played host to an array of international tournaments that include both the British Masters and the English Open. A word or warning, those who stray from the fairway can expect lush and thick rough, which will make recovery shots as difficult as they come - so accuracy with the driver is a must.
Region: Warwickshire
Golfshake Rating: 4.69
Review Comment: "The condition of the course was outstanding. Each hole makes you think rather than just take out your driver. The back nine, in particular, was beautiful with the bracken up and the deer wandering around was truly magical."
East Sussex National Golf Club - East Course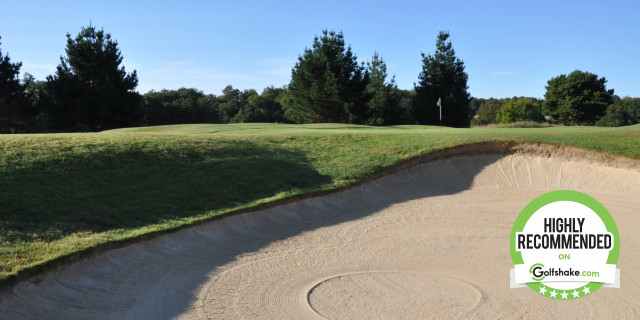 Considering American Bob Cupp designed the course, is it any surprise the end result was an American, stadium-styled layout? One thing the East Course is, however, is a championship standard loop that hosted the European Open in the successive years of 1993 and 1994. The greens are probably the standout from the course, all of them being in immaculate condition in addition to rolling truly. Whilst the East Course is the premium layout, the West is not far away in quality.
Region: East Sussex
Golfshake Rating: 4.43
Review Comment: "Interesting course with many challenging holes, not too difficult to walk and every hole has something to test your ability to hit that little ball to the hole."
Woodhall Spa Golf Club - Hotchkin Course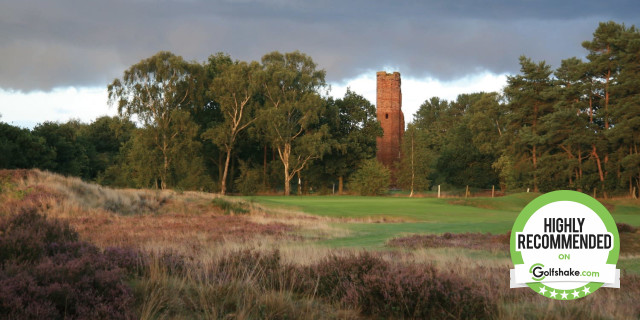 The Hotchkin Course at Woodhall Spa Golf Club is an excellent layout, and it features consistently throughout the PGA EuroPro Tour rotation. Do you fancy yourself as a maestro bunker player? If so, the Hotchkin course is calling with its 111 sand bunkers - some humungous in size! It's ranked pretty highly too, with it securing 42nd Best Course in the World by American publication Golf Magazine.
Region: Lincolnshire
Golfshake Rating: 4.71
Review Comment: "Classic design creating a challenge that required good shot making without being overly long."
Turnberry - Ailsa Course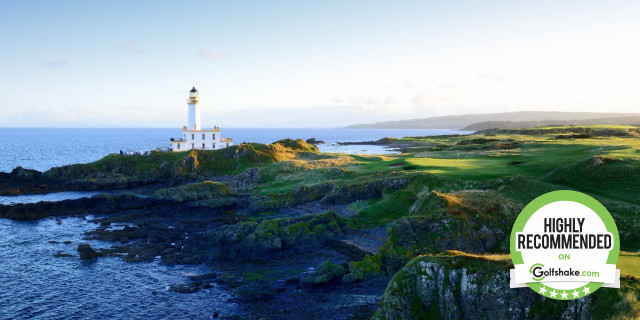 The creme de la creme of British golf, Turnberry is often regarded as one of the top five resorts you can visit located on the Isles. Perhaps you'll visit to experience an Open host venue, or maybe you'll want to test your game against the iconic and awe-inspiring Ailsa Course. Whatever the reason, Turnberry is one of the greatest golf facilities in Britain - which was reflective in the Golfshake Survey voting.
Region: Ayrshire
Golfshake Rating: 5.00
Review Comment: "Best links course around. The venue and everything is set up for the ultimate golfing experience."
The Vale Golf & Country Club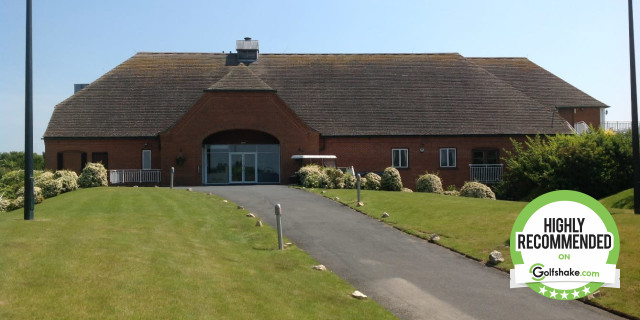 Another course that had cropped up continuously throughout the Golfshake Survey, The Vale Golf & Country Club is another hotspot for British golfers. Set in 300 acres of lush Worcestershire countryside, this course boasts surreal views over the Malvern and Bredon Hills. The International course is long in length (7,555 yards), and the condition of the layout is exceptional - which results in year-long usage.
Region: Worcestershire
Golfshake Rating: 4.50
Review Comment: "A nice course to play and the members seem very friendly. The layout was challenging with both excellent tees and greens."
Royal St George's Golf Club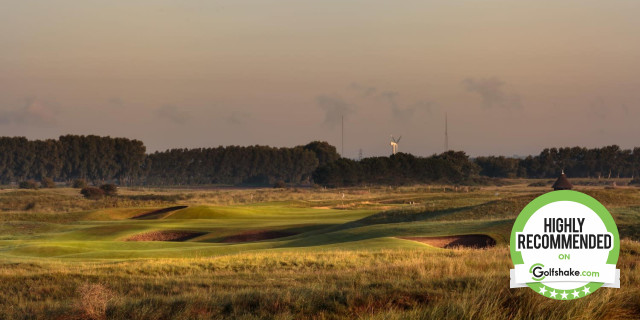 The 2021 Open Championship highlighted the standard of golf available in Kent and Royal St George's Golf Club is one of the focal reasons as to why the county holds such importance in the golfing world. A marvellous test, only the greatest of golfers will depart relatively unscathed, as courage, confidence and competent ability is mandatory around one of England's finest. If golf's oldest major does return again, it will mark the 15th occasion it has held hosting rights.
Region: Kent
Golfshake Rating: 4.57
Review Comment: "The layout is wonderful and the greens were the best that I have putted on."
Remedy Oak Golf Club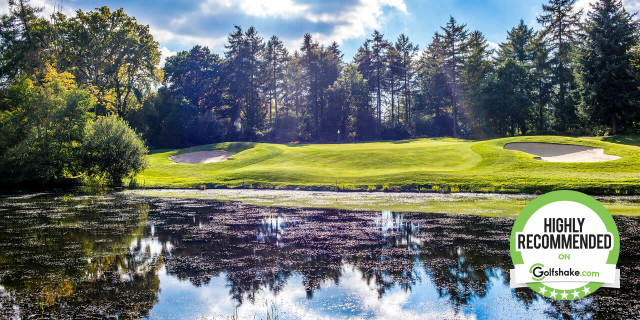 Remedy Oak may be one of the newer courses to feature on this list, having opened in 2005 after former Ryder Cup Captain John Jacobs had designed the layout. Having operated from an exclusive standpoint originally, many visitors can now enjoy the wonders of Remedy Oak, which is best described as immaculate greens and excellent conditioning.
Region: Dorset
Golfshake Rating: 4.99
Review Comment: "Beautiful course. Well kept and challenging but thankfully, not silly difficult - the staff were friendly too.
Pine Ridge Golf Club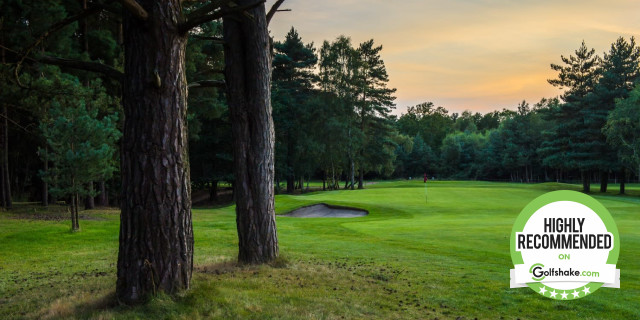 Experiencing Pine Ridge Golf Club is joyful, as the course weaves gently through undulating pine forest, on sandy soil that results in remarkable drainage - which enables year-round usage. Measuring at 6,458 yards from the whites, it may not be extravagantly long but the challenge is not in the distance, as accuracy will reign highly over pure power.
Region: Surrey
Golfshake Rating: 4.18
Review Comment: "Well kept and challenging, yet there is ample opportunity to score well. Tremendous setting."
Muirfield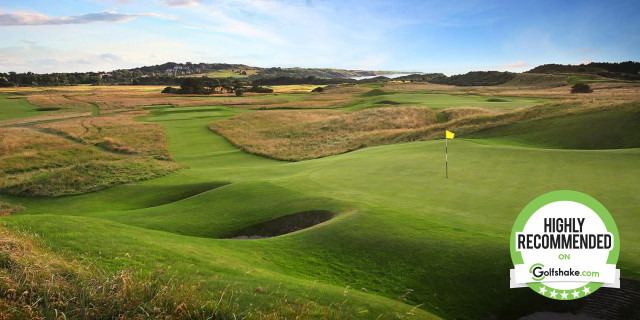 Did you know that Muirfield inspired Jack Nicklaus to create Muirfield Village? After all, Muirfield was the location for the Golden Bear's inaugural Open Championship. Gaining access to this championship layout is not as easy as previous entries, with visitor allowance restricted to just Tuesdays and Thursdays. However, if you are able to secure a tee time, you can expect an absolute masterpiece awaiting to be unearthed.
Region: Lothian
Golfshake Rating: 4.07
Review Comment: "A wonderful, fair golf course that is also in top condition. If you play from the back tees, it is a superb test. Some wonderful views of the Forth and the atmosphere is firmly traditional but very welcoming and friendly."
Isle of Purbeck Golf Club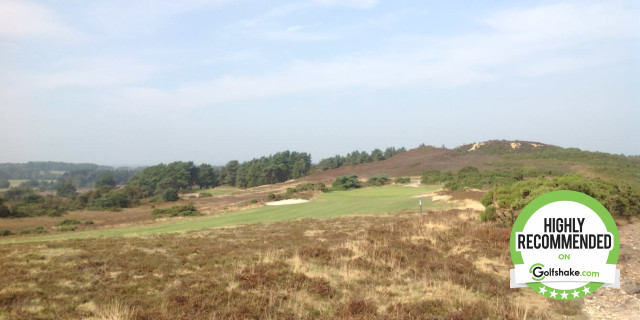 Isle of Purbeck is currently owned by two Californians who have allegedly helped build the reputation of the club. From a vista perspective, it is seldom beaten throughout the Isles, with sensational views from almost every single hole. Whilst it resides near the seaside, it's not a links layout but the heathland nature reserve provides sublime playing surfaces. Whilst it's difficult to compare this to some of the more revered courses, its challenge is evident and for that, must be experienced.
Region: Dorset
Golfshake Rating: 4.07
Review Comment: "Everything was fantastic. The tees, fairways and greens all superb and the welcome by the club pro and staff in the clubhouse matched the course's quality."
Carnoustie - Championship Course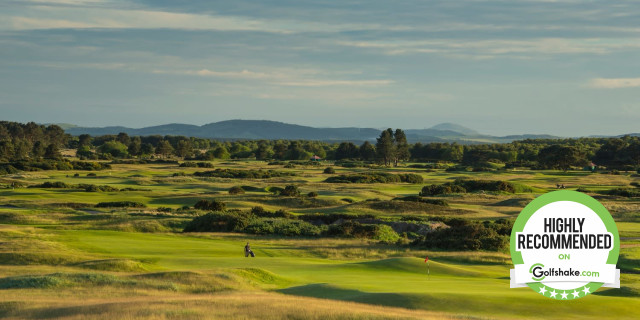 Home of the 2018 Open Championship, Carnoustie has played host to golf's oldest major on eight occasions. Padraig Harrington, the 2007 victor of the Open held at Carnoustie, noted that it's the toughest course on the Open rotation largely thanks to its incredibly difficult finish. The Championship Course was voted the Best Golf Course in the World in 2019 and it was also awarded the Best Scottish Golf Course over £100 in 2018.
Region: Carnoustie
Golfshake Rating: 4.47
Review Comment: "Exceptional condition throughout the entirety of the course. Our visit was further enhanced by the friendliness of all the staff working on the premises.
Carden Park Golf Resort - Nicklaus Course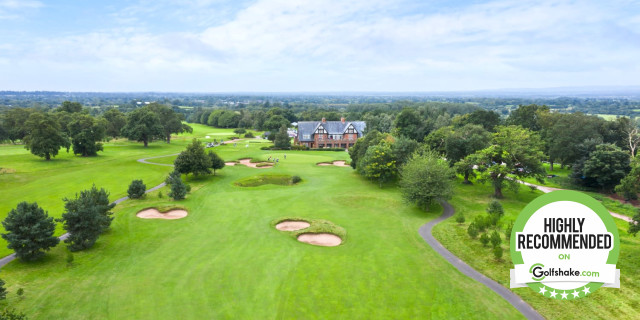 Carden Park's Nicklaus Course holds a special importance for the mastermind behind the project, as he and his son worked closely together for the final outcome. As you stroll to the opening tee, a picturesque environment welcomes you gently into the course. However, it won't take long before you realise the size of the challenge ahead, as you are tasked with avoiding strategic hazards. The 17th hole provides the sternest test, requiring you to tee off in front of a full hotel - can you hold your nerve to ensure a positive final score?
Region: Cheshire
Golfshake Rating: 4.41
Review Comment: "The course features consistent greens and well kept fairways. The tee boxes were also immaculate and the challenge keeps you thinking about your next shot."
---
Related Content
Golfshake Reveals Best Golf Courses From 2021 User Reviews
The Golf Courses That Golfers Recommended to Others
The Golf Courses You Should Have Played in 2021
---
Related Content: golfshake Golf Courses Courses
What do you think? leave your comments below (Comments)
---
Leave your comments below
comments powered by

Disqus
Plan Your Next Round
Ardglass Golf Club
County Down
from £22.00
Save 50%
Castlerock Golf Club
County Londonderry
Galgorm Castle Golf Club
County Antrim
from £13.00
Save 23%
More Golf Course & Travel Features
Plan your next golf break with Golfbreaks.com