Expand Your Golf in 2021 With Mizuno Golf Pairs Events
---
Established in 2013, the Mizuno Golf Pairs Tour has continued to grow since its inception and looks set to be bigger and better in 2021, providing all golfers with the opportunity to play at more venues across the UK this year.
Spearheaded by Ross Forno and Sam Maylott, the duo are immensely passionate about golf and how the sport can bring people together. Through their operation, golfers have been able to experience some of the best courses in a competitive format. With venues such as Woodhall Spa, Walton Heath (Old), The Belfry and Royal St George's, Mizuno Golf Pairs offer an unrivalled experience and opportunity for the golfers taking part.
As the organisation continues to develop, the services that are offered improve in quality. This season, there are 62 events scheduled across the UK, starting from the 13th of April to the 15th of October, offering a wide variety of courses and locations including this year's Open venue Royal St George's. However, you'd be encouraged to book early to avoid disappointment on missing out on any bucket list courses with several events already sold out. For those who may be holding back due to any uncertainty over any events running, the organisers are 100% Covid-19 secure and will issue refunds if any of the days cannot take place.
What is the Mizuno Golf Pairs Tour?
The Mizuno Golf Pairs is practically a mini-tour that offers you the opportunity to play in individual events at courses throughout the UK. With prizes on offer, this is much more than your standard Open event – there's a huge focus on fun. When we play golf, we are ultimately trying to carve some fun from the activity. Naturally, that isn't always the case with this frustrating sport but the environment that Mizuno Golf Pairs creates for their events ensures that fun is at the forefront of the day's activities.
Having evolved from their inaugural season in 2014, Mizuno Golf Pairs offer a variety of days and bundles to supplement the golfing season. Whether you want to compete in one-day events or vie for success across multiple days, Mizuno Golf Pairs have you covered. Additionally, they offer bundle packages that will allow you to participate in all of the events within your local area – where you'll save between £40 to £100 per bundle.
The main goal for the team behind Mizuno Golf Pairs is that each golfer enjoys a splendid day partaking in their favourite hobby, on some of the best courses in the UK in a well organised professional environment.
2021 will see the tour visit locations such as the top 100 venues of Royal Cinque Ports and Royal Porthcawl as well as the likes of Dumbarnie Links, Woodhall Spa, The Belfry, Hallamshire, Thorpeness, Forest of Arden, Celtic Manor and Sandwell Park. The Mizuno Golf Pairs Tour not only provides a wide variety of courses, cost and location but in a year when tee times at some courses may be sparse, also accessibility with events taking place at Royal St George's, Royal Lytham and Bearwood Lakes.
Although enjoyment is the main attraction for these events, it still remains a competition. Considering its status, Mizuno Golf Pairs have ensured that there are plenty of prizes on offer. The winning team of each of the 62 events will receive a four-night stay at La Cala Malaga and over £180,000 in prizes to be won across the season calendar.
How to Get Involved
Simply access the Mizuno Golf Pairs website to register, select an event, events, bundles or tour and pay online. The company has made the registration process as quick and easy as possible. Additionally, they also offer gift cards, resulting in perfect gifts for your golf-obsessed loved one. Mizuno Golf Pairs focus solely on providing the golfing aspect of the day so you will be responsible for securing your accommodation should you be attending a multiple-day event.
It is also worth adding that the main competition and prizes are aimed at golf club members who have an official handicap through their affiliated golf club. However, those without an official handicap are still welcome and able to take part in a separate competition category providing its own leaderboard and additional prizes at each event. Entrants who do not hold an official golf club handicap can simply register using their Golfshake handicap.
The format for each event is Better Ball Pairs Stableford with scoring 85% allowance of handicap, allowing a great opportunity for everyone to compete.
Chance to Win The Ultimate PGA Tour Bucket List Trip
In addtition to the standard events for 2021 they have partnered with Golfbreaks to launch the Golfbreaks Match Play event with golfers competing in pairs or singles within their local area.
After battling it out across four knockout rounds in their local area, the winners will progress to the regional finals. For golfers failing to qualify, there is still hope. After each round, 10 lucky losers will be selected for a golden ticket – ensuring their presence at the regional playoffs.
Four regional finals will then take place across the UK. The winning pair and top two individuals from the Stableford format finals day will the earn a place to join Golfbreaks in 2022 for the Ultimate PGA Tour Bucket list trip! There, you will experience two rounds at The Renaissance Resort in Jacksonville, Florida, before enjoying premium hospitality at the final day of the 2022 Players Championship. You'll then travel to South Carolina where you will get to play 2021's PGA Championship venue, the iconic Ocean Course at Kiawah Island.
Experience Golf Like Never Before in 2021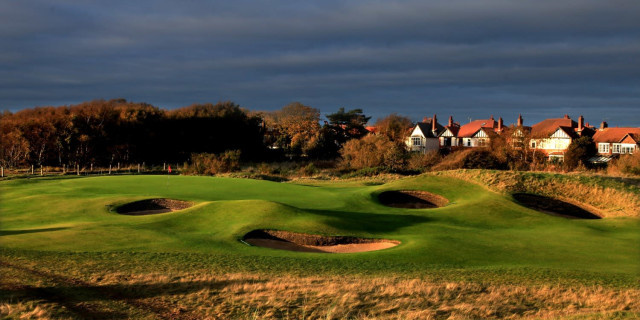 Mizuno Golf Pairs continue to add the best courses in the country to their schedule and this year is no exception. Royal Lytham, Burnham and Berrow, Saunton, Dumbarnie Links and Hollinwell will all feature in the calendar this year. With so many outstanding courses on offer and an excellent friendly – yet competitive – environment provided by the team, a day competing in a Mizuno Golf Pairs event is more than completing a round of golf, it's a golf-filled day of entertainment that you will fail to experience anywhere else throughout the UK.
Mizuno Golf Pairs have continued to grow in the right direction. Fixating on fun and healthy competition, their daily or multiple day packages ensure that enjoyment is the theme for the day. Whether you play from a low or high handicap, and with the introduction of the Golfshake handicap competition, anyone is welcome to tee it up on the Mizuno Golf Pairs Tour in 2021 and be assured of having a memorable experience you won't forget.
For more information and to register for an event visit: golfpairs.com.
---
What do you think? leave your comments below (Comments)
---
Tags: mizuno golf pairs Golf Courses events
---
comments powered by

Disqus