Main Reasons Why Golfers Join Golf Clubs
By: Golfshake Editor | Fri 13 Mar 2020 |
Comments
---
Golf club membership remains the lifeblood of the sport, drawing in commitment from players who support their courses and play regularly throughout the year, but numbers are falling, raising questions about the validity of the traditional model in this modern world of flexibility and choice.
Understanding why golfers don't join clubs - a significant proportion of the Golfshake Community - is a subject that we have previously explored, but the reality is that memberships are still hugely popular, and we wanted to know the main reasons why golfers remain dedicated with their subscription to one venue.
Delving into the 2019 Golfshake Survey, which was completed by 3,500 golfers, including 1,800 who identified as golf club members, 50% of which had been members for ten years or more, we asked them why a membership was important.
Club membership is important to me because of .....

Unsurprisingly, for those most keen golfers, memberships are still attractive, while the opportunity to play competitively and to maintain an official handicap is a major draw. When the World Handicap System is introduced later this year, it will be fascinating to see if that somewhat alters the dynamic.
Keeping active and the social benefits are other strong factors in favour of memberships, a topic we discussed in Why Do We Play Golf? - with access to a course facilitating regular play.
But what do golfers themselves have to say? Here are just some of the comments we received in the survey.
"Club membership is important to the game, but clubs need to adapt and evolve to cater for more people and changing attitudes to golf and membership and facilities. Young people need to be inspired and attracted to the game and its clubs."
"I love my current club and do as much as I can to help. I volunteer to help in many ways, I volunteer to run the bar one night per week in the summer, help tidying up the club, and with club projects."
"My present club has four loops of nine holes, giving variety of challenge, with three loops bringing you back to the clubhouse. This allows you to choose how many holes you play on any given day. The fourth is a practice/learning loop a short walk too and from."
"Happiest I've ever been at a club and this has reflected in my play being better than before."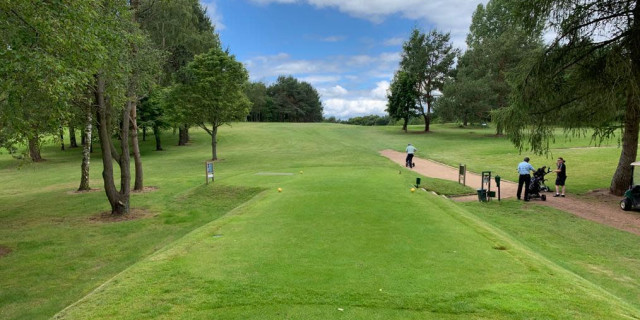 "We have 27 holes which are arranged in such a way that we have three measured 18 hole courses, so each day we have an 18 hole and a nine hole course available to us. Ladies have equal standing and can play at any time any day. Whatever we paid in membership fees when we joined is what we pay annually for life as long as we have uninterrupted membership, however you can suspend your membership for up to a year without losing this privilege if due to illness or any other acceptable reason. Would not join anywhere else."
"Nice being part of a club, getting to know the people who work there, enjoying the club news, encouraging to play the course regularly and get to know it well."
"Being retired I can get the most value by playing often; I understand the concerns of weekend only golfers that are subject to family pressures and weather conditions so are likely to only play 30-40 rounds a year."
"I feel that I get good value from my annual membership and sometimes feel angry when "nomad" golfers claim that membership of a club is a waste of time when they can play courses for £20 a round. All golf clubs should set green fees for visitors at a realistic price which takes into account the cost of maintenance, instead of just trying to fill their course with cheap deals - a situation I view as short termism as demonstrated by the number of golf clubs currently in financial difficulties."
"Joined my club because my son is in their junior academy and we play after his lessons it worked out cheaper to be a member than to pay and play."
"I'm very happy with my club. Membership fees are the lowest around and the club has embraced equality - I am a female and have been on Council for the past four years. My club is forward thinking in many ways."
While there is no doubt that the golf club membership isn't for everyone, particularly those who struggle to play more than once a week, for many golfers, it remains invaluable, as showcased by the above comments. The game is searching for answers with regards to increasing the number of members and continuing to deliver value for money - and those questions are real going forward - but the responses to our survey demonstrate the positives of being part of a club and why it's such an important thing for golfers across the country and beyond.
If you are a golf club member, let us know what keeps you going back each season!
---
Related Articles
20 Reasons to Join a Golf Club
What Stops Golfers Joining Clubs
6 Things Your Golf Club Must Do in 2020
---
What do you think? leave your comments below (Comments)
---
Tags: Survey Memberships industry insider Golf Clubs daily picks
---
PLAY MORE PLAY BETTER - LATEST TUITION TIPS
---
Leave your comments below
comments powered by

Disqus