What Golf Needs to Change in the 2020s
---
The decade that we have just said our goodbyes to was a quietly significant one for golf, as the game sought to adjust in the face of an ever changing, digital world. Progress has certainly been made in key areas to reflect the times, but whether that has been swift enough is a matter of contention. As Will Trinkwon noted, there were some major shifts during the past ten years, but what of the future?
When you consider how our ancient sport may look in 2030, there are many hypothetical questions to be answered. However, this game has shown itself to be uniquely resilient for centuries, so it will always survive, but can it thrive as we move into the third decade of the Millennium? Golfshake's Digital Editor, Kieran Clark has been pondering the existential issues and has identified things that he would like to see happen and change during the coming ten years.
Golf Needs Rules Bifurcation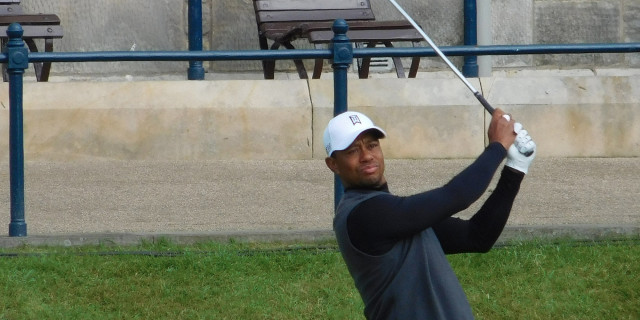 When the likes of Jack Nicklaus, Tiger Woods and Tom Watson are united on a subject, then it's probably worth listening to them: the golf ball goes too far! Distance has gotten out of hand in the professional game. In 2000, John Daly was the only player on the PGA Tour who surpassed 300 yards in average length from the tee, but flash forward to 2019, the number was 50, and that stands at double the total in 2014.
Long-hitting has become a disproportionally important aspect of the game at the highest level, making it increasingly one-dimensional to watch, a continuing trend that is seeing golf courses extended beyond their limits - Augusta National has been lengthened by more than 500 yards - which isn't sustainable. Sadly, many classic layouts are no longer relevant as they are too short, with the only way to make them remotely competitive is to adopt cartoonish setups that do no one any favours.
Ultimately, those at the top with their refined techniques and athleticism have benefited from modern technology, whereas the benefits for the average player have been minimal. The two games have never been more divorced from each other, and it's time for the rules to reflect that. We need different regulations between the professional, elite amateur, and club games, reigning in the distance that the best achieve to restore artistry and variety to our game.
This will also help golf courses to become more environmentally friendly.
Mixed Medals at Golf Clubs to Become Standard
If you are a women member at many golf clubs across the country, it can be a challenge to play on a Saturday, or at most peak times, with men's medals and events dominating the schedule. This only serves to widen the divide and create a disconnect between the demographics, when greater unity should be the objective.
Mixed medals need to become the standard at clubs, bringing men and women together, creating genuine equality. This will provide more playing opportunities for female members and will generate an inclusive spirit across venues. The handicap system was made for this, and it's something that I believe would benefit everyone as the game searches for ways to make itself more accessible. This part of the solution seems too simple to ignore.
Likewise, I would hope to see more mixed-gender tournaments in the professional game, something we have seen trialled at Challenge Tour and Ladies European Tour level. However, wouldn't it be great to see the likes of Brooks Koepka and Lexi Thompson competing together, or Rory McIlroy and Georgia Hall, in events for strong prize funds, featuring a variety of formats, team and head-to-head match play among them. Sounds more appealing than the FedEx Cup, if you ask me.
Decrease Gender Pay Gap + Stronger Women's Professional Game
The LPGA Tour has rebounded strongly during the past ten years, though it still lags significantly behind the riches available on the PGA Tour in America. More stark have been the perennial struggles of the LET, which has struggled for seasons to deliver a meaningful schedule.
However, there may be encouraging days ahead. The LET and LPGA have now partnered in a Joint Venture, something that will gratefully be supported by the R&A and European Tour. It's unquestionably a challenging environment, and there is an economic reality that continues to favour the men's game, but the disparity is at such a sickening level that it should be viewed as morally outrageous. Whatever it takes, I hope that changes in the 2020s.
Money Not to Rule the World + Curb on Appearance Fees
I don't know about you, but I find the millions earned by the world's best male golfers to be a turn off. When you see the ludicrous bonuses of the FedEx Cup and Race to Dubai, it becomes harder to care about who wins, as you're just watching rich guys simply becoming richer, something that's particularly galling when you consider the struggles at lower levels.
Elsewhere, appearance fees have long been part of the game, but when they surpass the prize for winning the tournament, it doesn't seem right. This is perhaps best illustrated by the Saudi International, where the likes of Phil Mickelson and Brooks Koepka have taken millions to turn up and play in a controversial, unethical event.
Money rules the world and is here to stay, but I like to see less of an emphasis on that, an era where titles matter more, and where the game is willing to step back from sources of cash that are better avoided. Don't hold your breath.
Asian Major Winning Male Star to Emerge on Tour
We have seen the incredible success of Asian - particularly South Korean - golfers on the LPGA Tour, but it would be fascinating to see that replicated on the PGA Tour, with a prolific major winning star to emerge in the next ten years. It may yet be Hideki Matsuyama, or someone like Sungjae Im. But whoever follows in the footsteps of Y.E. Yang, but on a more sustained level, they could transform the landscape of the international game.
Time to End Dress Codes
Who has the right to tell you how to dress? These codes and regulations have been softened by many clubs, but still remain to some level. It's time to finally bin this archaic nonsense and allow people to wear whatever they want. The game should be pulling down barriers, not putting up needless, pointless, psychological ones.
Strong Journalistic Golf Media With Diverse Coverage
As the resources for print journalism have been tightened, golf has suffered more than most, with a decreasing number of trained voices covering the game. YouTube and social media stars have a place in helping to popularise things, but we need those fearless journalistic minds to challenge tours, governing bodies, players, and manufacturers, otherwise everything is lost in a PR spin. I hope to see much of that restored, even if that may not be likely.
Golf Memberships + Clubs to Be More Adaptable
We have seen more flexibility through the diversity of memberships available at clubs, including intermediate rates and five-day options. Reflecting findings in the Golfshake Survey, I believe there is room for more change, including greater availability of seasonal memberships. However, there is an argument that the model is outdated, with golfers paying an annual fee that they may only use for half the year.
I believe there is an opportunity to adopt a Netflix-style monthly subscription for golf clubs, which could encourage more golfers to commit during summer, providing better value for those who wish to play for 12 months of the year.
Continue to Draw New Golfers, But Don't Shy From Core Demographics
The game needs to be as accessible as possible, especially with regards to women and children, introducing golf to as many people as possible, which are laudable endeavours and strides have already been made, with more to come. However, for several reasons - time and cost among them - the game does skew to an older demographic, but that doesn't necessarily have to be a negative should those groups continue to be attracted in high numbers.
More needs to be done with drawing in older women, but the health and social benefits of for the over 50s are clear, and I would like to also see a growth in that seemingly less fashionable demographic. Golf has and needs to do more with young people, but it shouldn't shy away from working to build the already established groups.
---
So, there are just a few of my thoughts on what I would like to see happen in the coming years. There are so many great things about our sport that ultimately I just want it to thrive. Whatever it takes, if we end this decade in a stronger position than we are now, then that will be a cause to celebrate.
---
Related Articles
Are Fewer People Playing Golf in the UK?
---
What do you think? leave your comments below (Comments)
---
Tags: PGA Tour Majors LPGA Tour industry insider Golf Memberships european tour daily picks 2010 2019
---
comments powered by

Disqus