What Stops Golfers Joining Clubs?
By: Golfshake Editor | Thu 21 Mar 2019 |
Comments
---
Regular golfers can be roughly divided into two key groups - club members and non-members - which conveniently was the near 50-50 split in respondents to the 2018 Golfshake Survey, canvassing the views of thousands to help create a constructive picture of the challenges and opportunities that the game has been presented with.
We have explored many of the survey findings through a series of detailed analysis articles, but in this feature we have studied the comments left by those registered as non-club members to pick out recurring themes to identify areas that dissuade these golfers from taking up memberships.
Simply Prefer Being Nomadic
Ultimately, many golfers - the highest proportion of those who commented - are happy with their position as being nomadic, and don't see any reason why they would change that status.
I am happy being a nomadic golfer. I have no desire to join a club
I like the flexibility of not being a member of a club
I like the freedom to play many courses rather than being tied to one
Not interested in becoming a member anywhere, prefer playing a lot of different courses
I enjoy the freedom and challenge of playing different courses
Used to be a member but prefer a more casual approach and ability to try a variety of courses
I was a club member but got bored with playing the same course all the time to maximise fees
Desire to See Multi-Course Memberships
However, following on from that initial group of comments, many responses to the survey expressed a wish to see multi-course or reciprocal memberships introduced more widely, providing golfers with the opportunity play a greater variety of layouts under the banner of a regular subscription, which could point a future to clubs in towns or regions looking for unity between themselves.
Clubs joining together to offer joint membership is the way forward - so you could play a few courses under the same membership
There should be a multi-course membership for each area, town, county. It allows each club to receive some money from that membership and allows the golf to test themselves at different courses
I would like to see local clubs get together and offer a flexible membership that covers three or four courses, giving a variation of courses to play but still be able to play competitions and obtain a CONGU handicap
More reciprocal deals would be great
It would be great if you could get group membership of say five local courses
A multi local membership club scheme would be good
One golfer in Scotland noted that an arrangement like this already exists in Aberdeen for the council-run courses.
I do pay a monthly subscription for the council courses in Aberdeen which allows you to play five different courses and is good value
Perception of Club Member Attitudes
Though improvement was reported by some golfers, many still nonetheless find the perceived attitudes and apparent snobbery of club members to be discouraging, suggesting that work is still required with regards to welcoming visitors and providing a friendly environment for new members.
Stuffy, too many silly rules, cliques. I've been here years, I'm better than you attitudes
For a club to eliminate snobbery and make new people feel more comfortable and welcome
Too stuffy attitudes. Need to modernise for modern people
Seem to have a snobbish attitude
Stuffy old fashioned rules
The level of snobbery at most clubs puts me off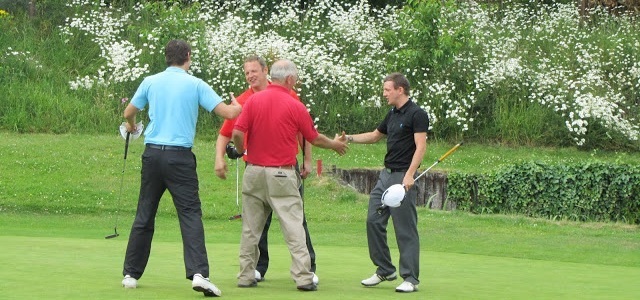 Better Options & Rates for Retired Golfers
Memberships are perhaps more ideally suited to retired people - those who don't face the same time pressures as working families - but nonetheless senior golfers believe that the rates are too expensive and better options are required to draw in older players.
Should be more affordable for retired people
Cost for pensioners is not taken into consideration (have designated weekdays am or pm) at reduced subscriptions
Reduced membership for senior citizens
But there are golfers who looking forward to reaching retirement age and taking up memberships.
When I retire it's the first thing I'll do
Once I retire / go part time I will join a club
Lack of Flexible Memberships
Due to a lack of time, many golfers - particularly those of working age - stated that they could only play at select times of the week, making a full, annual membership redundant. They regularly cited a hope to see more flexible options made available by clubs to accommodate their specific needs. Our previous reporting on this subject found similar results.
Weekend only memberships would be good as that is mostly when I play due to working full time
More clubs need to be flexible, five-day, monthly memberships
Not enough options for people who work shifts
There is a need to allow people that work Monday to Friday to join for weekends only
Memberships are designed to benefit the retired. Weekends are the only time a Mon-Fri employee has available to play but the courses are expensive then and unavailable.
There is no professional nine-to-five worker membership available. I cannot play during the week. Only weekends
Why don't clubs offer just a weekend membership with maybe reduced rates for a limited number of weekday rounds. To play at weekends the only option you have is a full seven-day membership which is just not worth the money when you can only attend Saturdays or Sundays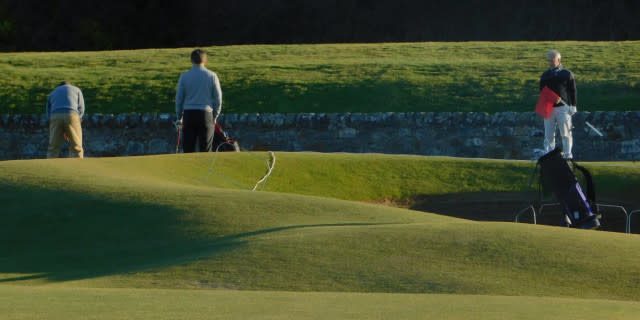 Course Closures in Winter
This is an extension on the previous topic of golfers seeking greater flexibility and hoping for weekend memberships, with many respondents to the survey not seeing the value for money in paying 12-month subscriptions due to the often prohibitive weather of winter and subsequent course closures. This was an issue cited in our previous research.
If courses are unplayable in winter, such as enforcing the use of mats, temporary greens, shortened holes and mud abound, then club membership does not seem very attractive
I will not join a club locally as the courses are unplayable from November to March due to waterlogged ground
Joining Fees
Many club memberships still require joining fees, which can at least be an equivalent expense to a subscription. This is an additional cost that some of the nomadic golfers who responded to our survey are unable or unwilling to pay.
There are a couple of local clubs that I would join today if they didn't have ludicrous one-off joining fees. I don't mind the annual fee, but don't see why I should pay three times that amount up front just to join in the first place
Joining fees need to be scrapped
Joining fees have put me off joining a club due to the double cost
If I could pay a monthly fee with nothing to pay up front
Ultimately, many nomadic, casual and society golfers are happy with that situation and have no desire to change it, but there are clearly some areas of restriction that put off potential members. Whether that is a subject the game addresses now or in the future remains to be seen, but with challenges come opportunity, and there is a pool of golfers who could potentially be drawn into clubs under the right circumstances.
---
The 20 Biggest Issues Facing Golf Clubs
Is This How We Grow the Game of Golf?
How Technology & Digital Platforms Can Benefit Golf
What Stops Golfers Playing More?
How to Increase Golf Club Memberships
Highlighting Opportunities for Clubs to Increase Revenue
---
What do you think? leave your comments below (Comments)
---
Tags: Survey industry insider golfshake
---
PLAY MORE PLAY BETTER - LATEST TUITION TIPS
---
Leave your comments below
comments powered by

Disqus