A guide to golf at QHotels
By: Golfshake Editor | Thu 25 Jun 2015 |
Comments
---
This article has been created in partnership with Golfbreaks.com
---
FANCY a round of golf with Loch Lomond and the Trossachs as a backdrop? Or 18 holes in Northumberland on a course that has hosted some of the top European Tour events, with the magnificent surrounding countryside to take your breath away?
Then you should be looking at what Q Hotels have to offer. The group has 11 golf resorts and 16 courses in some of the most iconic locations - the Westerwood, Glasgow; Carrick House at Loch Lomond; Slaley Hall in Northumberland; Mottram Hall, Cheshire; Forest Pines in Lincolnshire; Telford, Shropshire; Belton Woods at Grantham; Hellidon Lakes, Northamptonshire; Oulton Hall, Leeds; Aldwick Manor, near York; and Dunston Hall, near Norwich.
Before we get to the courses, you should check out the accommodation. Dunston Hall, for instance, is a magnificent building which was once a stately home and, from the outside, it looks very grand indeed, with a long, sweeping driveway and a beautiful fountain outside the entrance. The car park is huge, the reception area in open and welcoming and the staff are friendly and professional.
All rooms are maintained to a high standard, but there are two things that will make your stay here something special - the quality of the food (which is outstanding) and the course. And that applies to all Q Hotels venues.
Slaley Hall is another magnificent building, set in 1,000 acres. The European Open and various other professional tournaments have been played at Slaley Hall, which boasts two championship courses. The Hunting is probably the trickier of the two and requires a more strategic approach, while The Priestman features a LOT of water. Whichever course you play, your game will be fully tested.
Take it as read that the accommodation at every venue is of the highest possible quality, - beautiful, imposing buildings, most with a long history all of their own, and all set in fabulous grounds and well away from it all.
The Westerwood Hotel & Golf Resort, Nr Glasgow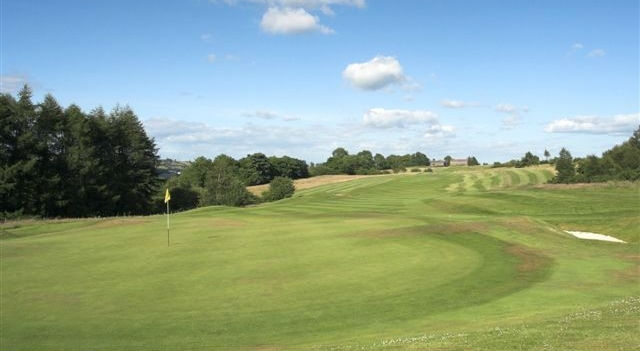 There are many splendid courses in and around Glasgow, and Westerwood is right up there with the very finest of them. Ask most people to think of Glasgow and they will conjure an image of a busy, industrial city, full of high-rise buildings. While that may be true, step onto the first tee here and you look out on a course that was designed by the legendary Seve Ballesteros and by the late Dave Thomas, a former tournament winner who became one of this country's best course designers.
Westerwood is a magnificent creation which wends its way through silver birches, firs and heather. It is a great test. The signature hole is the par-three 15th, known as the Waterfall hole. You hit to a green surrounded by a 60ft rockface. If you find the target, your next test is to find a way to negotiate the undulating green. A cracking short hole.
Aldwark Manor Golf & Spa Hotel, Nr York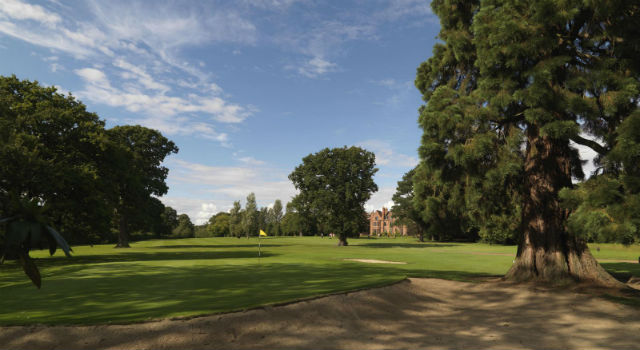 If there are good courses a plenty in Glasgow, then how about the York area? Aldwark Manor may not be the hilliest course in Yorkshire but it is one of the prettiest. It lies in the Vale of York and the River Ure cuts through its 18 holes.
It is a par 72 but not the most challenging course you will ever play. However, it is kept in beautiful condition and provides more than enough tests of your game. And you will walk off the 18th green walking on air after taking in the views that surround the course.
Forest Pines Hotel & Golf Resort. North Lincolnshire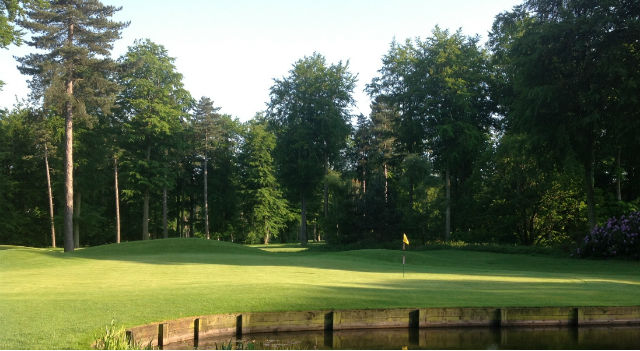 Forest Pines features a 27-hole layout that can be played in a number of ways. As the name implies, the holes on all three nine-hole courses are surrounded by towering pine trees.
The three loops of nine holes stretch out to well over 10,000 yards and call for accurate tee shots. Spray the ball about here and you will struggle. There is water on the seventh hole - in just 12 months, more than 6,000 golf balls were recovered from it. It hosted the 2013 Boys Home Internationals.
Telford Hotel & Golf Resort, Shropshire
The course at Telford is the work of John Harris and Brian Griffiths. It stretches out to 6,741 yards and is a work of art. Once again, the course features plenty of trees and there are several water hazards to be negotiated. The signature hole is the eighth, a 382-yard par four. 8th. First of all, there are two fairway bunkers to be avoided with your drive. Your approach then needs to clear a pond and a giant oak that is devilishly placed.
Hellidon Lakes Hotel & Golf Resort, Northamptonshire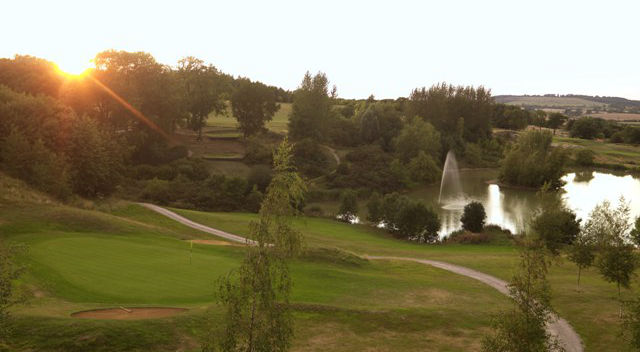 Hellidon Lakes is built in 220 acres. It is another championship course, where strategy and position are key to scoring well. The clue is in the name - there are 27 holes and water comes into play frequently, offering the option of trying to carry the water or take the safer option by playing around it. If you are going to score well here, then you need to be going for the carries. Typical is the par-five 12th, where you can reach the green with two shots over the water or take the option of playing three shots around it make the green and opt for a safe par. It's yet another glorious course.
Oulton Hall & Luxury Golf Resort, Leeds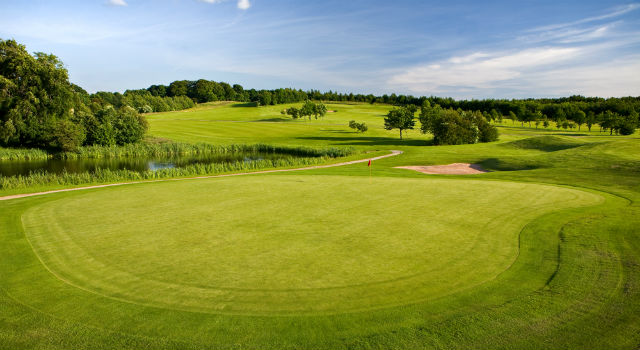 Dave Thomas was responsible for designing the 27 holes at Oulton Hall, which features what is widely regarded as the North of England's leading golf performance centre. Apart from the state-of-the-art Nike Golf Academy, Oulton Hall offers a range of other facilities, including a practice green and restaurant.
Mottram Hall & Luxury Golf Resort, Cheshire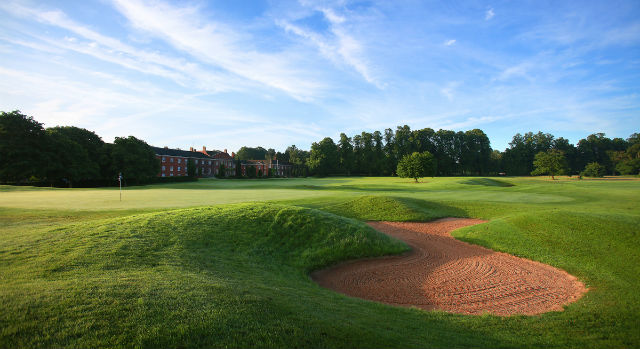 Mottram Hall is a parkland course set in 270 acres. It hosted the 2013 European Senior PGA Championship. The course measures 7,006 yards and is a testing par 72, with fairways lined by magnificent old oak and beech trees, and plenty of bunkers. The front nine, with the 18th century hall in the background, is where you will make your score. Then it is a case of holding on. The back nine features a lot of trees, which are to be avoided at all costs, and is a much tougher test.
Look out for the new clubhouse and Halfway House, which are part of an impressive £1.5m facelift.
Belton Woods & Luxury Golf Resort, Grantham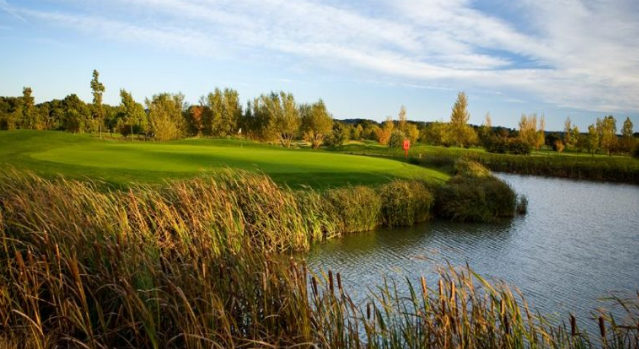 Belton Woods describes itself as a golfer's paradise, and it's hard to argue. It features three golf courses and is surely the premier golf resort in the East Midlands.
Established only in 1991, the courses at Belton Woods have matured and improved year on year. There are 45 holes and three beautiful courses, including the Championship Lakes course home of the oldest PGA tournament in the world - the Midlands PGA Championships. With its long holes, narrow fairways and plenty of water hazards, this is a challenging course for any golfer.
The outstanding feature of the Woodside course is the undulating fairways, which put an emphasis on course knowledge. It is tree-lined and includes some new pot bunkers that could ruin your scorecard.
Dunston Hall & Luxury Golf Resort, Norwich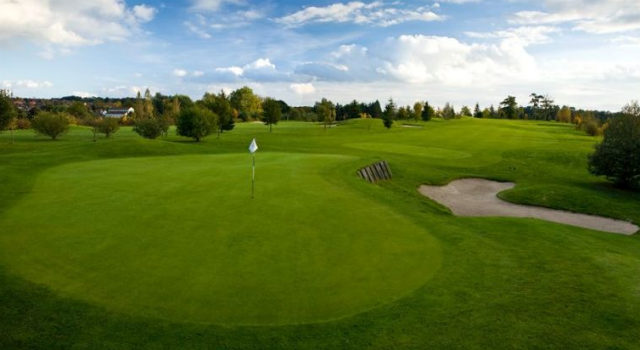 A 6,275 yard, par 71 layout. Dunston Hall It is not especially long, but almost every fairway is guarded by trees. The signature hole is the 16th, a magnificent par four with a blind drive. There are trees on either side and you drive over the brow of a hill. From the tee, the fairway looks generous but it narrows, and unless you are in the centre of the fairway you simply won't be able to go for the green, which sits beyond a lake. The 14th is a terrific little par three, played from an elevated tee to a green in a dip. And the 17th is a treat. It's a par five with the hotel on the left, bunkers on the right and water awaiting short left and right of an elevated green. The final hole is a par three played to a slightly elevated green, but you have to carry another lake to find the putting surface.
For more informationtion on stay and play packages at QHotel venues, please - Click here
---
Related Content:
What do you think? leave your comments below (Comments)
---
Leave your comments below
comments powered by

Disqus
More Golf Course & Travel Features
Plan your next golf break with Golfbreaks.com