18 Golf Courses That Won't Break The Bank
By: Derek Clements | Tue 30 Aug 2022 |
Comments
---
MANY of you have told us about the soaring cost of green fees since lockdown ended. And while it is quite clearly true that many clubs have opted to cash in on the golf boom by increasing their green fees for visitors, it is still possible to find a bargain.
We have had a trawl around and have come up with 18 courses that won't break the bank - and the best news of all is that these are courses you should thoroughly enjoy as a visiting golfer.
So, in no particular order, why not check these out?
Par 70, 6,221 yards
Green fee: £33-£49 (including tea or coffee and a bacon roll)
Designed by Harry Colt, Brancepeth Castle is a parkland course located close to Durham.The course is split by a deep ravine which strongly influenced the design and has resulted in some excellent and very memorable holes. There are effectively two returning loops of nine, with the short holes either side of the turn outstanding.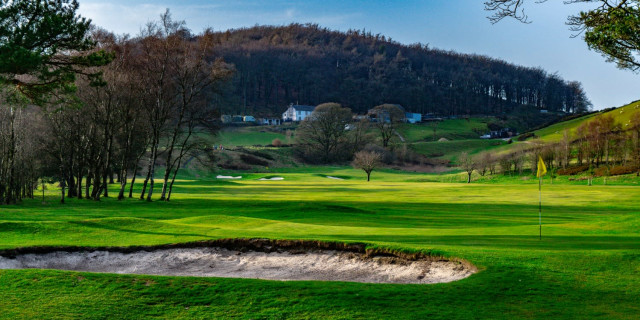 Par 68, 5,721 yards
Green fee: £30-£55
Cavendish was designed by Alister MacKenzie, who created Augusta National. It may not be long but is a stunning course featuring undulating fairways, changes in elevation and sloping greens. It is widely regarded as being one of the best courses in Europe under 6,000 yards.
Par 66, 5,030 yards
Green fee: £30-£40
Designed by James Braid, this little gem is located in the hills about Church Stretton. It opens with three par threes. The second is just 111 yards but it plays steeply uphill and if you come up short you may end up with the ball back at your feet. Many greens are raised or built into the side of a hill, requiring accuracy of length and direction. The borrows are subtle and can be misleading. Take the twelfth for example, where it is difficult to judge whether the green slopes away or towards the hill.
Par 71, 6,400 yards
Green fee: £20-£40
Located in an area of outstanding natural beauty, encompassing the highest point of the Cotswolds, the course has a links feel and features undulating fairways. The views will live with you for ever.
Par 72, 6,704 yards
Green fee: £40
Established in 1887, Cleveland Golf Club is the oldest in Yorkshire. It was originally designed by Old Tom Morris and was then tweaked by Harry Colt. The legendary Donald Steel was responsible for creating three new holes. There are plans for further remodelling. Cleveland is a links course with undulating fairways, sand dunes and fast greens.
Par 73, 6,750 yards
Green fee: £40-£75
Fairhaven was designed by the legendary James Braid, who is responsible for some Britain's finest layouts. Located close to Royal Lytham, it opened in 1924 and is a fine links test. It is a relatively flat course and features almost 120 bunkers that must be avoided. It has been used as a qualifying venue for The Open.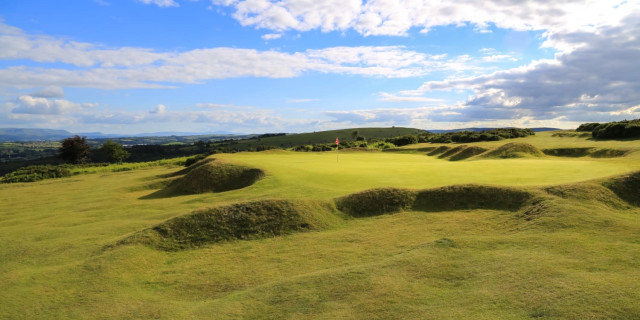 Par 70, 5,961 yards
Green fee: £30-£37
Kington is 1,284 feet above sea level, which makes it thehighest golf club in England. And with that comes fabulous views of the Brecon Beacons, the Black Mountains, the Radnorshire Hills, Hergest Ridge as well as the Malvern and Clee Hills, there are few more spectacular settings for golf anywhere in England. It isn't long but it features a lot of gorse and heather, so finding the fairways is an absolute must. Many of the fairways feature slopes and humps and hollows so you may get some unlucky bounces. Has a links feel to it.
Par 72, 6,612 yards
Green fee: £40-£55
A fabulous woodland course that is carved through parts of Charnwood Forest. It features a couple of memorable risk-and-reward holes as well as glorious views, especially from the elevated tee at the par-five eighth hole, measuring some 565 yards. It is a downhill hole so if you can find the fairway you may be able to hit the green in two.
Par 71, 6,249 yards
Green fee: £45-£50
Market Rasen is gorgeous heathland course with tree-lined fairways. This is not a course where you can open your shoulders - accuracy is the key to scoring well here. The River Rase also meanders through the course.
Par 69, 5,832 yards
Green fee: £30 (county card)
There are many fine golf courses in Cornwall and right up there with the best of them is Mullion Golf Club, just five miles north of Lizard Point, which also happens to be England's most southerly golf course. It may be only 5,800 yards long but it will test your game without breaking the bank.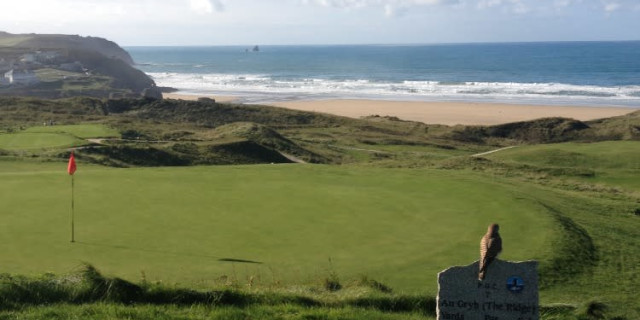 Par 72, 6,293 yards
Green fee: £55
Still in Cornwall, the James Braid-designed Perranporth Golf Club needs to be on your list if you are visiting this part of the country. Located not far from Newquay, it is a links courses that features sand dunes and rolling fairways - and a great deal of trouble if you miss the fairways. Perranporth has a real natural feel about it.
Par 69, 6,092 yards
Green fee: £40-£45
Situated just five miles to the south-east of Manchester city centre, Reddish Vale was designed by Alister MacKenzie. If that name rings a bell then it should because he also helped to design Augusta National. It may be close to Manchester but this is a beautiful, testing course.
Par 72, 6,528 yards
Green fee: £55 (county card)
There are a host of great courses in Norfolk, and one of the best is Royal Cromer, which is a links course offering superb views of the North Sea estuary and surrounding countryside. You will definitely need to invest in a stroke saver because you will have to play a number of blind shots and elevation changes. As you would expect, there is plenty of gorse to be avoided. If the winds blows, this place will test even the very best.
Par 70, 6,002 yards
Green fee: £35-£45
Superb heathland course with lots of gorse, thick rough and trees. The signature hole is the par-four fifth. It measures 407 yards and is a dogleg with thick forest on the right, and knee-high rough to the left. The fairway slopes form right to left so finding the short stuff is a huge challenge. You then need to negotiate cross bunkers with an approach to a green that always looks closer than it actually is. A very friendly golf club.
Par 69, 5,961 yard
Green fee: £45-£55
Proving that a good test doesn't need to be monstrous, the delightful Tadmarten Heath provides a decent challenge, despite measuring less than 6,000 yards. The first nine holes are fairly open but the back nine is an entirely different proposition, with a lot of gorse guarding the narrow fairways.
Par 71, 6,179 yards
Green fee: £30
Peter Alliss once compared Thurlestone to the world-famous Pebble Beach. That may be stretching a point but the views are truly breathtaking. Designed by Harry Colt, it is a clifftop course with views to die for, especially across to Burgh Island. Hope that the wind doesn't howl when you play here.
Par 70, 6,192 yards
Green fee: £45-£55
Designed by James Braid and winding its way through 230 acres of gentle undulating Leicestershire countryside, Willesley Park Golf Club in Ashby de la Zouch is a beautiful parkland course. From the 1st tee shot, where accuracy is paramount hitting the ball through an historic avenue of lime trees, to the long and challenging 18th with its demanding drive followed by the green nestled within the backdrop of the clubhouse, a round of golf at Willesley Park will test your golfing skill.
Note: All prices correct at time of feature in Summer 2022. Please check golf club websites for latest price information.
---
Related Articles
The Most Memorable Golf Holes You Can Play
---
Related Content:
What do you think? leave your comments below (Comments)
---
Leave your comments below
comments powered by

Disqus
Plan Your Next Round
Ardglass Golf Club
County Down
from £22.00
Save 50%
Castlerock Golf Club
County Londonderry
Galgorm Castle Golf Club
County Antrim
from £13.00
Save 23%
More Golf Course & Travel Features
Plan your next golf break with Golfbreaks.com