Do Golf Club Memberships Offer Value For Money
---
Our latest survey revealed that one of the biggest concerns you have is the cost of playing the game and particularly for non-members the cost of membership and rising green fees.
The survey was completed by nearly 4,000 golfers visiting the website over a ten day period in October 2023, of which 82% stated they were members of golf clubs.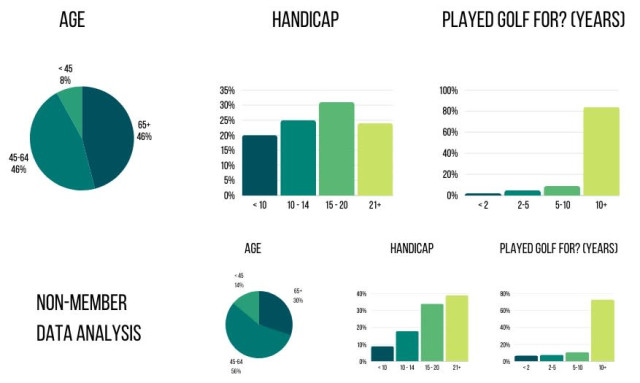 The majority of respondents had been a club member for more than ten years (61%) and have a seven-day membership (79%), while 12% stated they had five-day membership, 3% points based membership, 2% age category, 1% social and the remaining 3% was made up of those with corporate, artisan, lifetime or six-day memberships.

Do Golf Club Memberships Represent Value For Money?
So, do you believe that golf club membership represents value for money?
The good news for clubs, from the club members completing the survey, is that just 16% of you believe that your annual subscription does not represent value for money, with 71% stating it did and 13% unsure.
There is clearly much more to running a golf club than simply collecting subscriptions, and 69% believe that your golf club has invested enough in the club/course development over the past 18 months with 10% unsure and 26% saying it had not.
Golf clubs can take further positives from the fact that 78% of you plan to renew your membership in 2024, with 17% of you undecided and just 5% saying you have no plans to do so - data not dissimilar to previous Golfshake surveys over the last eight years.
This would seem to indicate that if a golf club can get things right it can probably count on having members for life.
Despite everything, it is pretty clear to us that there is a lack of information and understanding in terms of what is required in running a golf club, something evident in the comments featured in our last article.
However, it is clear that the closer you are connected to a golf club the more aware you are of the costs to run it, summed up by this reply:
"It's easy to make demands for certain types of membership but the reality is a golf course doesn't just happen. It requires ground staff and management that require a wage and pension plan, whilst the reality is you get what you pay for. Clubs require members to put in experience and time for free to help many facets of club running. From the outside it may seem you are paying a lot for a round, behind the scenes a lot happens, so you can rock up play and go. My experience is that visitors contribute minimal and care little about my course. My club has been leading in buddy schemes, mixed golf integration in every forward way, BUT the respect of visitors to my course is lacking. I ask how do you teach respect, it's either in you or not. Sermon over. Please note that few clubs make a profit."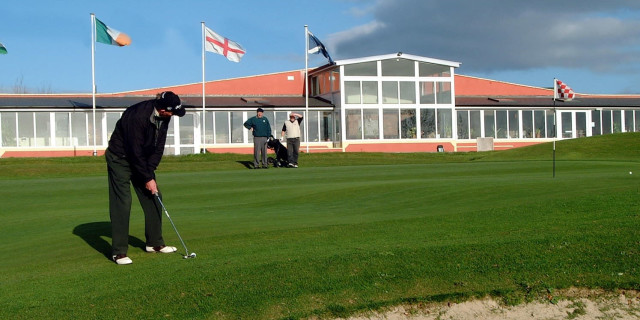 What Does it Take to Run a Golf Club?
They clearly face their own challenges, especially in these uncertain times. We all know from the bills that we have to pay on a daily basis that the cost of living is increasing.
And if we are paying more for food, energy bills, petrol and suchlike then it stands to reason that golf clubs face the same issues.
Despite the boom the sport has seen since the pandemic, running a golf course is a very expensive business. And the higher the standards of maintenance, the greater the costs will be.
Golf clubs are businesses - if they don't turn at least break even they will close.
Hillier Hopkins produces an annual survey looking at trends in the club game in the UK.
In the most recent survey, published earlier this year, director Sam Hodson said: "Golf clubs and their members are not immune to the tightening economic picture, with new memberships falling and with clubs reporting more members leaving than joining. Social memberships are also falling, with just 17% of clubs in our survey having 100 or more social members.
"It comes at a time when costs are rising. The average wage spend of clubs increased from £154,000 in 2021 to £198,000 in 2022."
Almost every club in the country increased both membership and green fees in 2023, and the same thing is certain to happen next year. And wage costs will also have risen.
It is all too easy to imagine that most UK golf clubs are rolling in cash. If you take a club that has, say, 500 members each paying, say, £1,000 a year, they have an income of £500,000 before taking into account money spent in the clubhouse.
Remember that many members choose to pay their subscription by monthly instalments.
But consider this. PGA professionals retained by golf clubs are typically paid between £1,500 and £2,500 a month, and UK golf clubs on average employ 25 full-time staff. The average annual salary for a head greenkeeper alone is now around £50,000-£60,000. There will also be other greens staff on the payroll, as well as a club secretary, assistant professional, bar staff and catering staff. There may also be a starter and an on-course marshal.
For me, the most surprising thing is that average wage costs for 2022 were not far higher than the £198,000 quoted by Hillier Hopkins.
Remember, too, that there will be days during the winter when the weather will see courses being closed, perhaps for days on end. And when courses are closed, nobody is spending any money at either the pro's shop or behind the bar.
So it should come as no surprise to anybody that most UK golf clubs operate with an average cash surplus of just £64,000.
And when factoring their annual budgets and deciding by how much they plan to increase both subscriptions and green fees, golf clubs face the challenge of working out how many existing members they will lose when demands are sent out.
However, all of the above is just the tip of the iceberg. To maintain a golf course, you need the right equipment and the costs are frightening.
Rough mowers, for instance, cost around £80,000 each, fairway mowers retail at around £60,000, triplex mowers are around £40,000 and green mowers around £15,000.
Most clubs will typically lease much of their machinery.
If you are starting a club from scratch it is going to set you back in the region of £1.5m to buy all the equipment you need.
The cost of materials such as sand and fertilisers continues to rise. And for clubs that do not have their own natural water source, water bills can be enormous - the average is around £8,000 per year.
And don't forget course accessories such as flags, tee markers, bunker rakes and ball washers - on average, courses spend roughly £3,000 a year on these items.
This all has to be paid for.
Membership Costs Have Increased
So it comes as no surprise to learn that 82% of our survey respondents saw their membership costs increase in 2023. According to our survey, the average golf club membership increased by 0-5% (42%) with 32% of respondents seeing a 6-10% increase, 16% seeing no difference and 9% seeing their membership increase by over 10%. In what may come as some surprise, 2% say their membership fee decreased.
Interestingly, a staggering 30% of golfers stated that their golf club hadn't communicated why the membership had increased this year.
On the whole, members understand that increases are inevitable and golf clubs should be encouraged by the fact that the majority plan to renew.
And then there are the benefits of golf club membership:
It reduces the cost of playing;
It allows you to get an official handicap;
You can play competitive golf;
You will be introduced to a wider social scene and make new friends;
And you will keep fit and active.
Whilst some may see the costs as too high, golf may actually be cheaper than you think. Ultimately the cost to play golf comes down to how often you actually plan to play. For some it will represent fantastic value and others not so much, but the key thing that golfers need to appreciate is that whilst golf may be cheaper than you think, the cost to run a golf club may actually be a lot more than you think!
---
Related Content
The Issues That Non-Members Want Golf Clubs to Address
Survey Reveals Attitudes And Barriers to Joining a Golf Club
The Barriers to Become a Golf Club Member
Which Type of Golf Membership Suits You Best
Where Do Golf Club Memberships Stand in 2023
Popular Alternatives to Traditional Golf Club Memberships
How Could The Cost of Living Crisis Impact Your Golf
---
What do you think? leave your comments below (Comments)
---
Tags: Survey industry insider GOLFERS Golf Memberships Golf Clubs Golf daily picks
---
comments powered by

Disqus